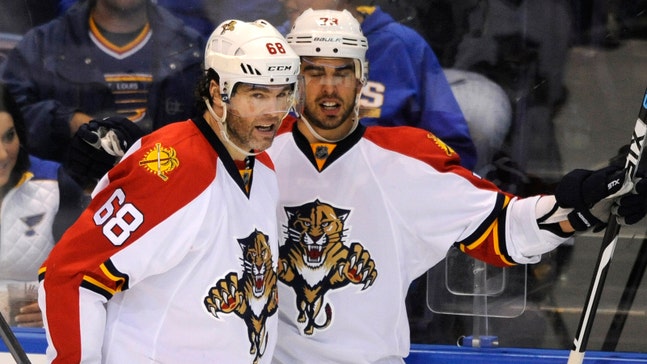 Jagr jokingly tweets he's 'old and no good' after stellar save by Rinne
Published
Dec. 4, 2015 4:29 p.m. ET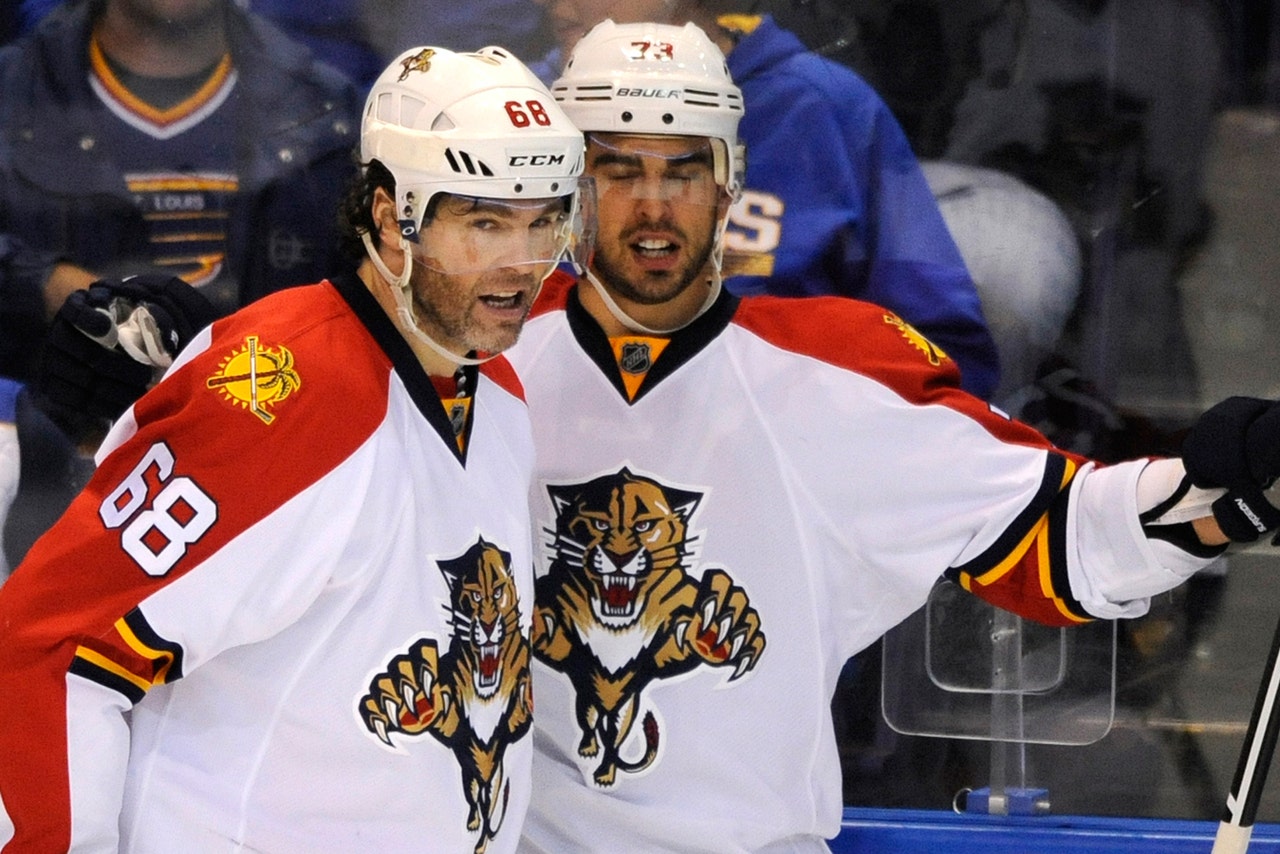 Florida Panthers veteran forward Jaromir Jagr appears a bit fixated on his age of late.
After saying he was "too old" to compete in the new 3-on-3 format for the 2016 NHL All-Star Game, the 43-year-old went to the well once again after he was denied on a point-blank opportunity in Florida's 2-1 win over the Nashville Predators on Thursday.
Panthers forward Jonathan Huberdeau skated in on a 2-on-1 rush with Jagr before the latter attempted to swat a loose puck into the open net. Predators goaltender Pekka Rinne used his paddle to thwart the backhanded bid by Jagr, who took to Twitter to take a jab at himself for failing to score his ninth goal of the season and 731st career.
Old and no good? Perhaps many would beg to differ.
---
---