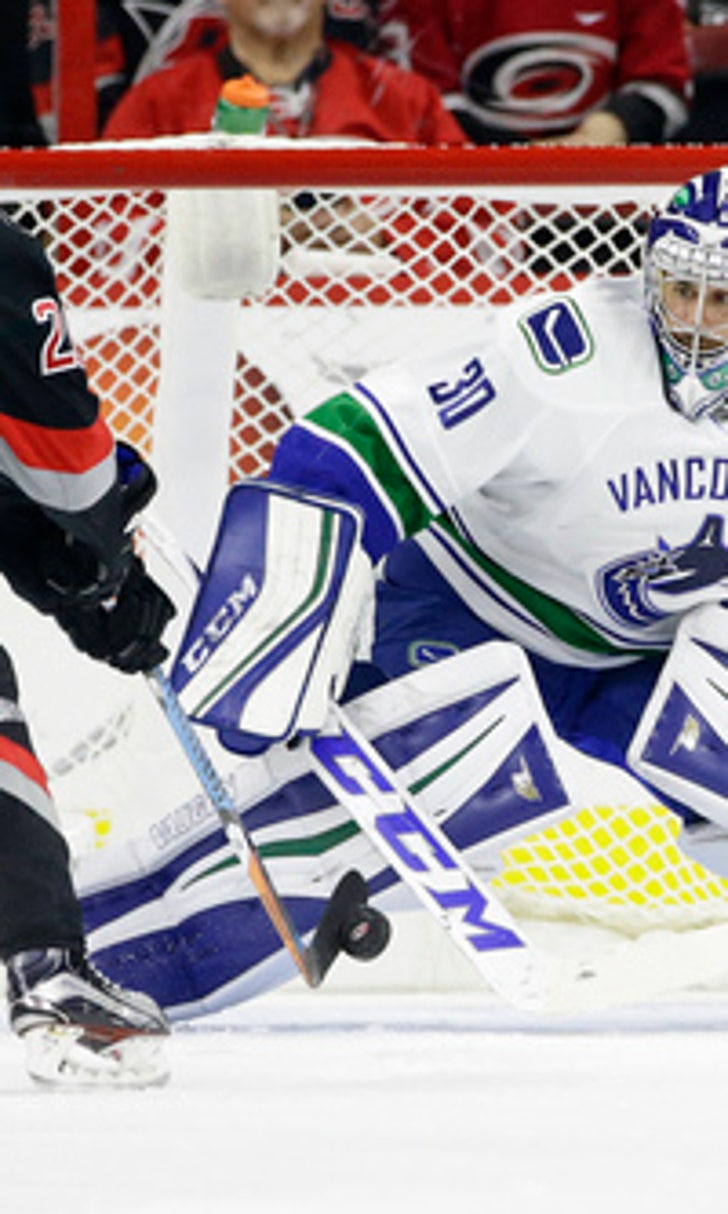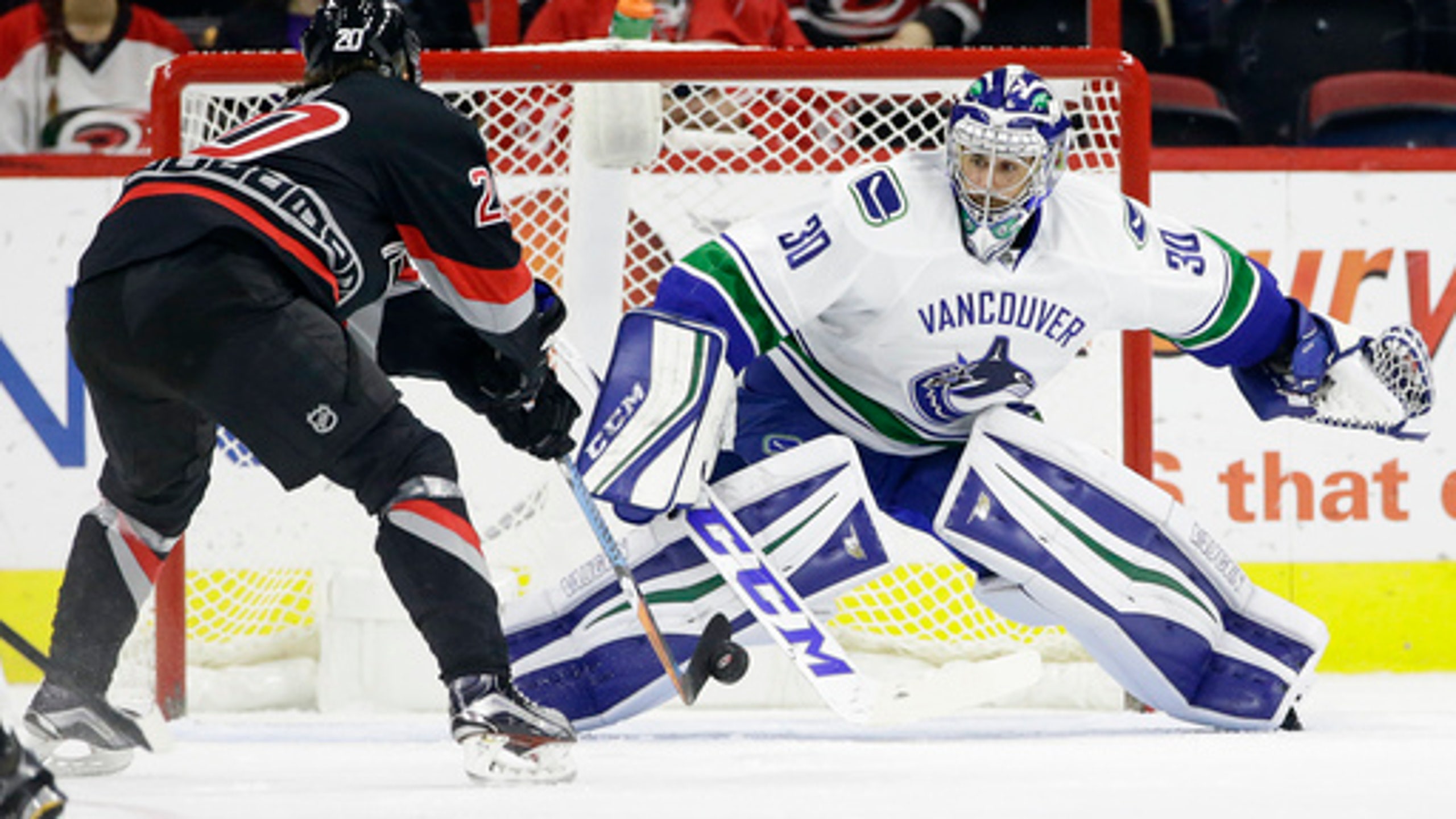 Hurricanes earn wild 8-6 victory over Canucks (Dec 13, 2016)
BY AP • December 13, 2016
RALEIGH, N.C. (AP) Trailing by three goals after two periods, the Carolina Hurricanes simply needed a spark.
Then one third-period goal turned into another - and yet another - and suddenly, their huge hole turned into a lead.
''We weren't out of it by any means,'' center Jordan Staal said. ''We did feel like, if we got one, who knows what could happen?''
The Hurricanes scored six goals in the final period to rally past the Vancouver Canucks 8-6 on Tuesday night.
Justin Faulk scored the go-ahead goal 5:56 into the third, and Jeff Skinner finished with two goals. His second one came on a power play to start Carolina's wild comeback.
The Hurricanes scored four times in a 4:40 span to erase a 5-2 deficit.
''It's fun to get on a little bit of a roll like that,'' Skinner said, ''but you don't want to see it too often.''
Ron Hainsey and Victor Rask scored 24 seconds apart before Faulk put Carolina back up with a wrist shot that clicked off Nikita Tryamkin on its way past Ryan Miller.
''We knew going into the third period we had to turn things around, and it started with that first power play,'' backup goalie Michael Leighton said. ''We came out flying and got a few chances - and boom. And obviously, the rest is history.''
Staal added an insurance goal with 7:22 left, and Brandon Sutter made it 7-6 with 5:50 to play before Lee Stempniak scored an empty-netter with 57.6 seconds remaining.
Sven Baertschi had two goals and an assist for the Canucks. Baertschi, Alexandre Burrows, Markus Granlund and Ben Hutton all scored during Vancouver's four-goal second period.
''The focus is on us giving up some goals when we had a chance to close out a game,'' Canucks coach Willie Desjardins said.
Sebastian Aho scored an early goal for Carolina and Michael Leighton made 13 saves in relief of Cam Ward, who stopped 15 shots.
Miller made 24 saves but was pulled after Faulk's goal in favor of Jacob Markstrom, who stopped four shots.
Rask had all three of his points in the third period, also assisting on goals by Skinner and Hainsey. Derek Ryan had three assists to help the Hurricanes win their seventh straight at home and keep some semblance of pace in a rugged Metropolitan Division. The top five teams in the division entered Tuesday night with winning streaks of at least four games.
''Talk about turning points all the time and you talk about the ones that got away,'' Carolina coach Bill Peters said. ''You talk about the ones where you somehow stole a point or the goalie got you a win, all right? ... We were willing tonight, but (figuratively), we were legless. We couldn't get going. And then, all of a sudden, the power play got us going.''
Carolina also snapped a seven-game losing streak to the Canucks, who lost four of five on their Eastern road swing.
''There's three games on that road trip we could have won that we didn't win,'' Desjardins said. ''You've got to find ways to win those games. You just have to.''
Vancouver sure looked as though it was in control through 40 minutes, scoring four goals in the second to take a three-goal lead.
Burrows tied it 4:11 into the second after taking a feed from behind the net and wristing it in, and Granlund gave Vancouver its first lead by pushing in a rebound.
Hutton extended the lead with 11:13 left in the period by beating Leighton with a drive from the right circle, and Baertschi then capped his second career three-point game, making it 5-2 with a goal from point-blank range with 5:41 remaining.
NOTES: Hainsey and Vancouver D Luca Sbisa fought late in the first period, with each receiving a 5-minute major penalty. ... The Hurricanes activated Staal (concussion) and fellow center Elias Lindholm (lower body) before the game.
UP NEXT
Canucks: Vancouver heads back across the continent to begin a four-game homestand Friday night against Tampa Bay.
Hurricanes: Carolina continues its four-game homestand Friday night with a visit from Metropolitan Division-rival Washington.
---
---