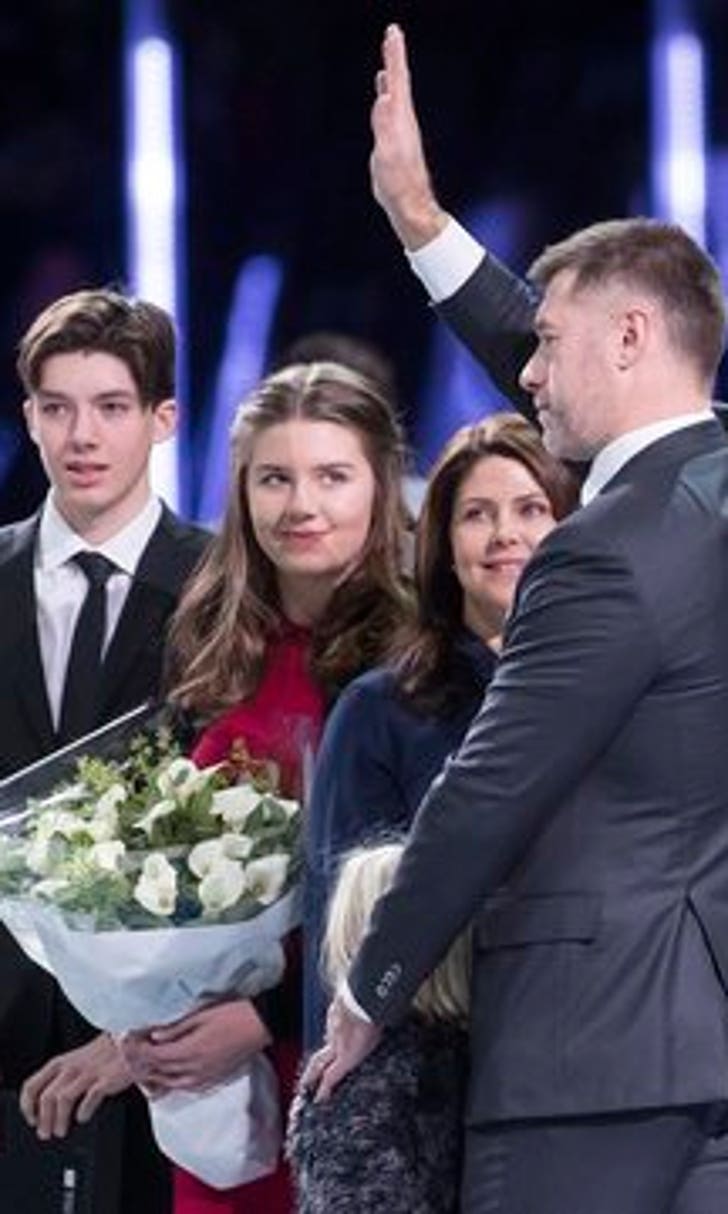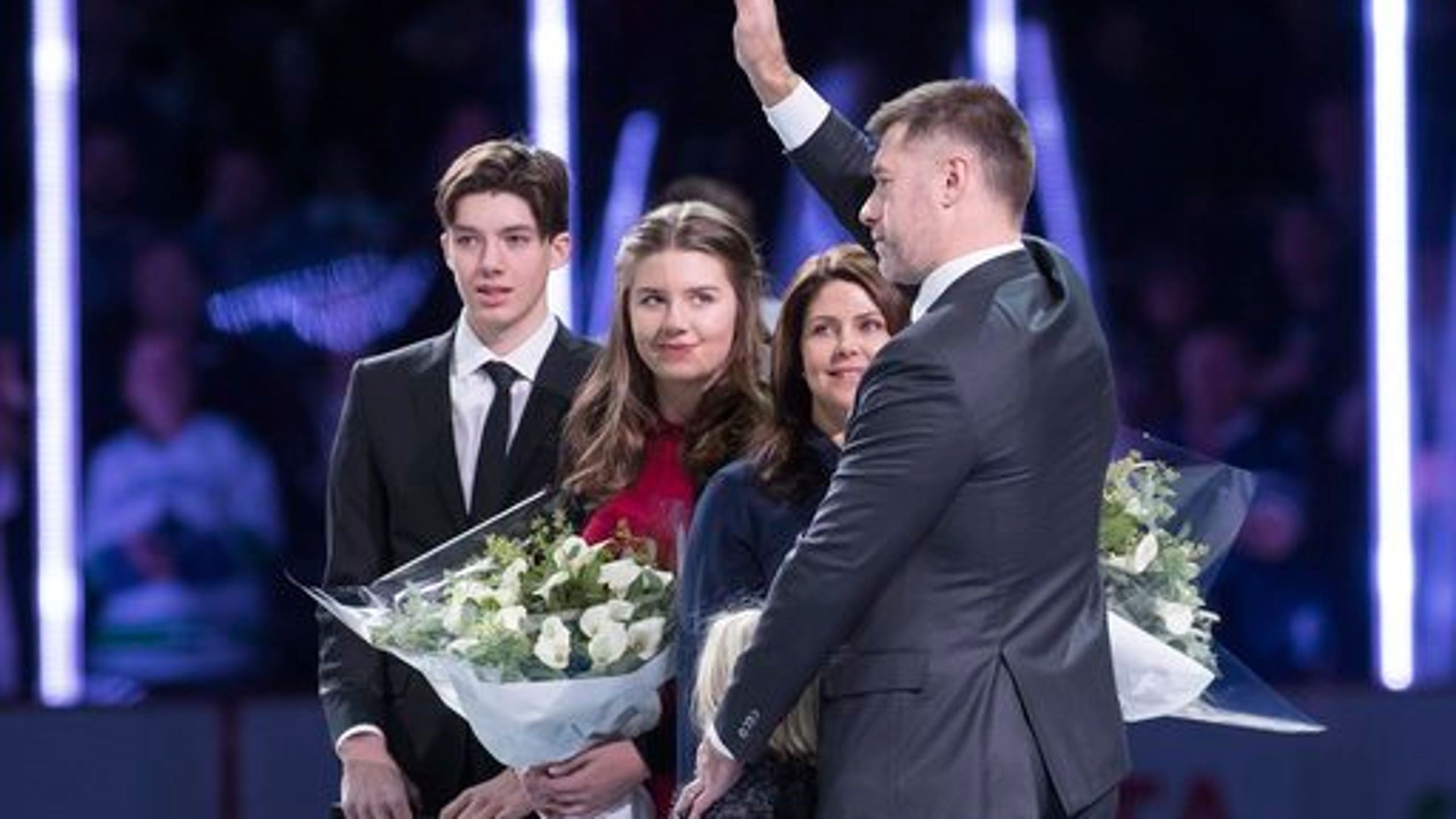 Horvat scores off lucky bounce, Canucks beat Lightning 4-2 (Dec 16, 2016)
BY AP • December 17, 2016
VANCOUVER, British Columbia (AP) This was a bounce the Vancouver Canucks felt they deserved.
Bo Horvat scored the go-ahead goal off a lucky bounce in the third period, helping Vancouver beat the Tampa Bay Lightning 4-2 on Friday night.
The Canucks blew a 5-2 lead in a demoralizing 8-6 loss to Carolina on Tuesday to close a 1-4-0 road trip, but came back with a rebound victory behind to Horvat's fortunate tally.
Horvat scored on a power play after the puck caromed off Loui Eriksson at the Tampa Bay blue line and skipped to surprised goalie Andrei Vasilevskiy. It bounced off the netminder and right to Horvat, who buried his ninth goal of the season 7:46 into the final period.
''We've had so many bounces that haven't gone our way this year,'' Horvat said. ''To get one like that, it was kind of a relief.''
The breakthrough was Horvat's first goal and second point in the last eight games.
''It was almost one of those ones where you're like, `Wow, that went our way for once,''' goalie Ryan Miller said. ''He's got a flat-footed goaltender and a lot of net. He's not going to miss too many times.''
With the Canucks and under-fire coach Willie Desjardins getting ripped by fans after the collapse in Carolina, former defenseman Mattias Ohlund - who was inducted into the club's Ring of Honour during a pre-game ceremony - spoke with Vancouver's current roster on Friday morning.
''A lot of the things he said made sense,'' forward Alexnadre Burrows said. ''Where we are at right now, we can't get too high, we can't get too low. We have to embrace it, keep fighting and work. It's not going to be easy.''
Miller had 25 saves and Brandon Sutter, Luca Sbisa and Burrows also scored for Vancouver. Eriksson and Markus Granlund added two assists.
Victor Hedman and Cory Conacher scored for Tampa Bay, which is 2-7-1 over its last 10.
Vasilevskiy made 20 stops.
''You can't say we didn't play well,'' Lightning coach Jon Cooper said. ''They had 10 scoring chances the whole game.
''We're playing pretty well defensively, unfortunately some of these turnovers are ending up in the back of our net.''
Miller made a nice save on Hedman with under eight minutes left to keep the Canucks in front, and Vancouver held the fort from there to pick up a much-needed victory after Burrows' sixth into an empty net.
The Lightning, who lost 5-1 to Vancouver on Dec. 8, trailed 2-1 after 40 minutes but got even 3:53 into the third on the man advantage. The Canucks were fuming after Jannik Hansen was whistled for tripping, and Conacher made them pay with his first of the year in his third game by ripping a shot upstairs on Miller.
Sutter got them on the board at 1:37 after Eriksson forced a turnover in the Tampa Bay zone. The puck fell to Granlund, who fed Sutter from his knees for a one-timer from well out that beat Vasilevskiy under the blocker for his eighth of the season.
Daniel Sedin had a couple of chances for Vancouver later in the period before Miller, who allowed six goals on 30 shots prior to getting pulled last time out against the Hurricanes, made a nice stop on Jonathan Drouin at the other end.
Sbisa then gave the Canucks their first lead with 6:35 left in the period after pivoting in the Tampa Bay zone, feeding Burrows at the point and popping home the rebound.
Vancouver's banged-up blue line got a boost with the return of Christopher Tanev, who missed the last 20 games with a lower-body injury, but fellow defenseman Erik Gudbranson sat out with an undisclosed in jury.
The Lightning, meanwhile, were without a number key players up front, including Ondrej Palat and Nikita Kucherov. Ryan Callahan missed his eighth straight game for Tampa Bay, while Steven Stamkos remains out longterm with a knee injury.
Despite that missing firepower, the Lightning opened the scoring 6:31 into the first period on a forgettable shift for Vancouver's Nikita Tryamkin. The hulking Russian defenseman needlessly iced the puck to pin a tired group in the Canucks' zone, and then accidentally bumped Miller as Hedman was scoring his sixth of the season off a nice feed Valtteri Filppula.
NOTES: Prior to the game, the Canucks inducted Mattias Ohlund into the club's Ring of Honour. Ohlund played 11 seasons for Vancouver and owns the franchise mark for goals (93) and points (325) by a defenseman. ... Canucks D Alexander Edler remained out with a broken finger. ... Palat and Kucherov are expected to miss Tampa Bay's game in Edmonton on Saturday, but Callahan could return.
UP NEXT
Lightning: Play at Edmonton on Saturday.
Canucks: Host red-hot Columbus on Sunday - the Blue Jackets have won eight in a row.
---
---