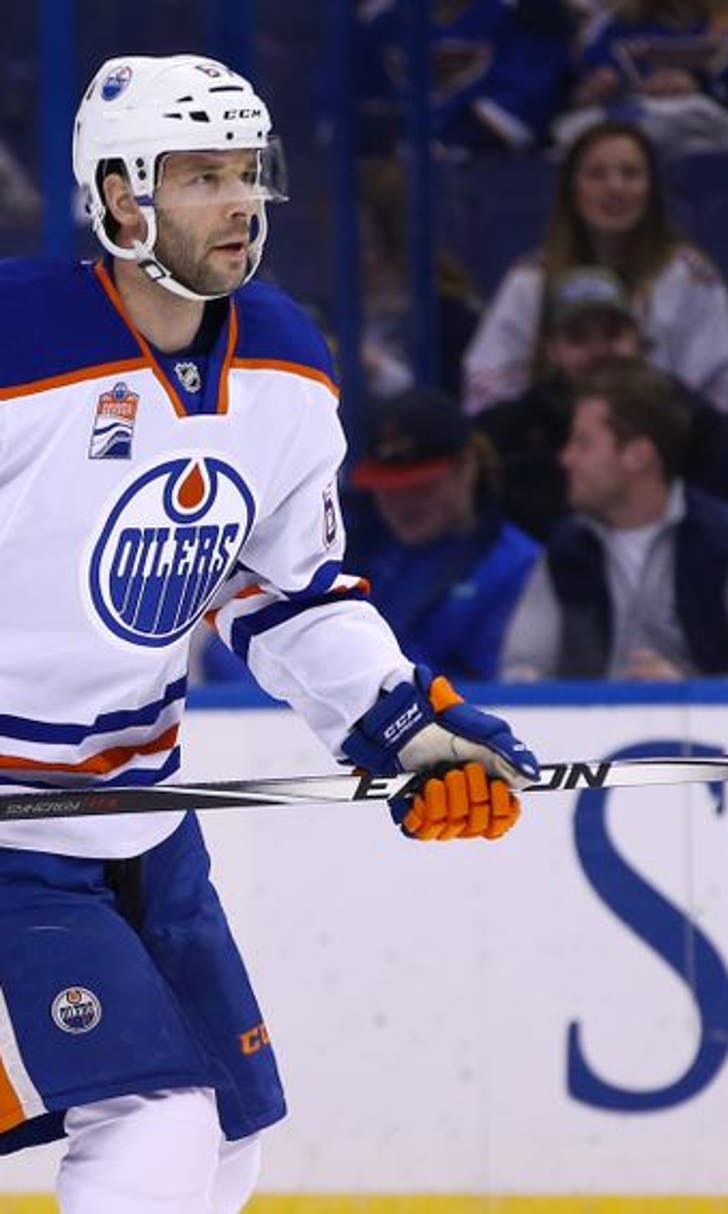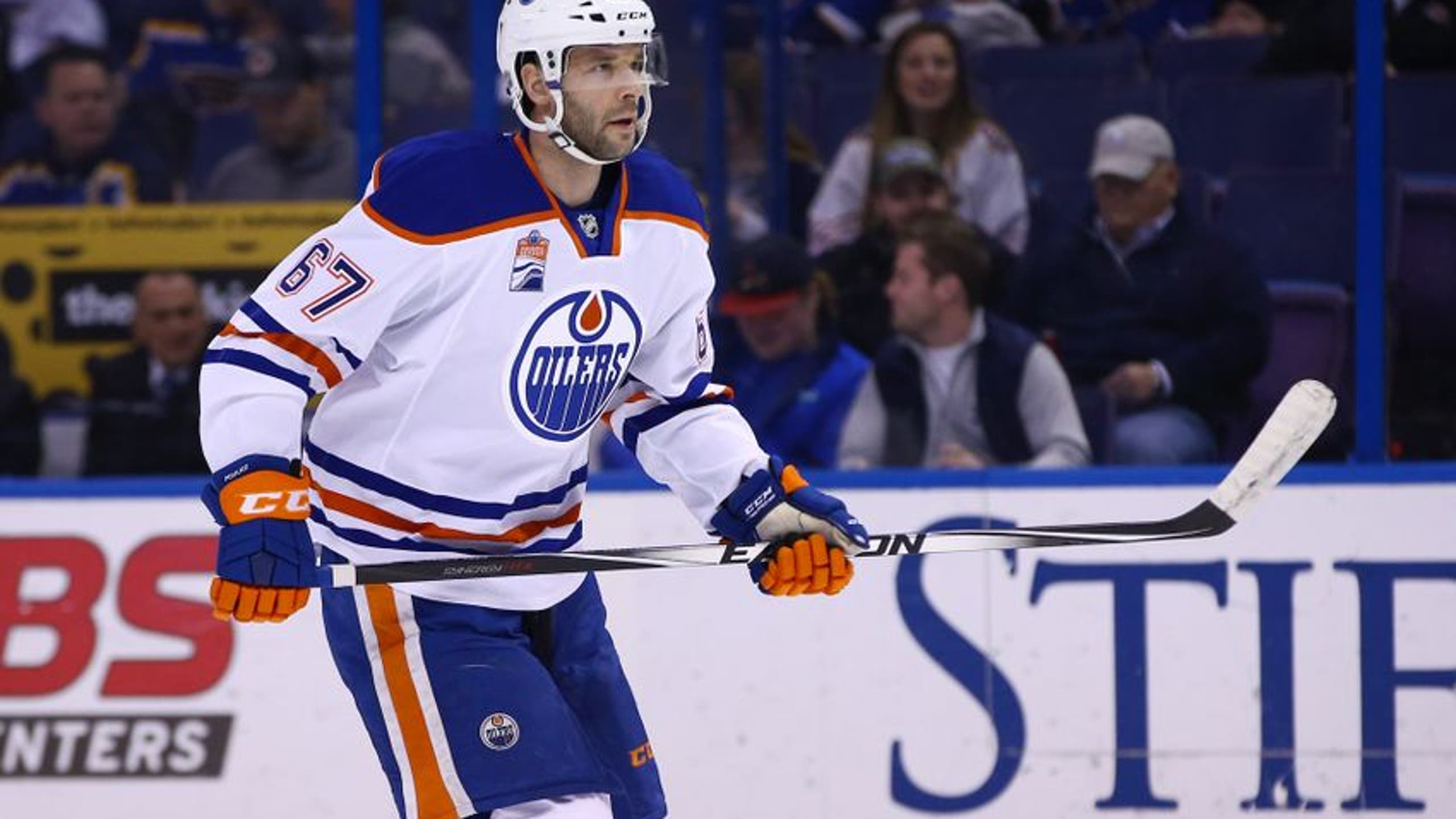 Edmonton Oilers Running Out of Options with Pouliot
BY Fansided and Sammi Silber/FanSided via Oil On Whyte • December 24, 2016
Edmonton Oilers winger Benoit Pouliot has been struggling greatly this season, but it's no secret to the rest of the NHL.
TSN insider Ryan Rishaug recently said of Pouliot, "he's been awful, beyond awful" in an elongated rant. And on a level, he's right.
When in the lineup, Pouliot takes poor penalties and appears sluggish on the back check. He is not strong when it comes to defending or playing a solid two-way game, and doesn't do much to contribute to the offensive rush. For those reasons, he's spent just as much time watching the season from the press box.
The 30-year-old winger takes up about $4 million in cap space, making the options for Edmonton slim. According to sources, the Oilers have tried to trade him, but no team wants to take a chance on Pouliot. Therefore, he's sitting in the press box and being demoted, as Edmonton tries to revive his performance.
oilers
Oil On Whyte 1 dEdmonton Oilers: Tyler Pitlick Out Remainder of 2016-17
More headlines around FanSided:
2d - Edmonton Oilers: Mark Letestu on the Rise3d - Edmonton Oilers: Puljujarvi Slots in for Injured Pitlick4d - Edmonton Oilers: Patrick Maroon's Emotional St. Louis Goal4d - Edmonton Oilers: Tyler Pitlick Injury 'Doesn't Look Too Good'5d - Edmonton Oilers Have Chance to Spark Offense Against BluesMore News at Oil On Whyte

Plenty of Potential
Though Pouliot is an aging veteran who is slowing down, there's still potential for him to perform as a top forward for the Oilers. He had 14 goals and 36 points in 55 games last season, spending a lot of his time on Connor McDavid's left side. However, Patrick Maroon and Milan Lucic have taken that spot from him, and his production has declined. Through 31 games, he has just five goals and seven points.
Pouliot is a big forward who can create screens in front and deflect pucks into the net. He needs more effort on the forecheck, and needs to crash the net to create those opportunities in front. The 6-foot-3, 200-pound forward has the ideal frame for gritty, checking-line play, and needs to make the most of it.
Lack of Physicality
While Pouliot possesses great size for the NHL, he doesn't make the most of it defensively, either. He has just 16 hits this season, and doesn't do much to outwork the opposition. Instead, he defends in ways that lead him straight to the penalty box, often relying on his stick. In the end, this costs not only Pouliot, but his entire team as well.
If he wants to prove that he's still ready to draw into the lineup, he'll have to cut back on taking dumb penalties and work on throwing his weight around. If he does this, he'll fit in with the physicality that oozes from the Oilers' current roster, and can slot in as a third-line or fourth-line winger.
The Replacements
There are plenty of suitors looking to be in Pouliot's skates, and he's at risk of losing his job. With the injury to Tyler Pitlick, Edmonton lost yet another winger, leaving Jesse Puljujarvi and Taylor Beck competing for a spot. Both of these are players that can take Pouliot's place, easily (though RWs). Behind Pouliot, there are left wingers like Anton Slepyshev waiting for their opportunity in the NHL as well.
If his play continues to decline, don't be surprised if Edmonton cuts him in favor of someone like Slepyshev. Of course, the circumstances would have to involve a great offensive explosion from Slepyshev, as well as a lot of effort.
In the end, Pouliot's days look numbered, unless of course he decides on a different course. If the Oilers can't trade him for anything, even a pick, expect him to hit waivers.
More from Oil On Whyte
This article originally appeared on
---
---