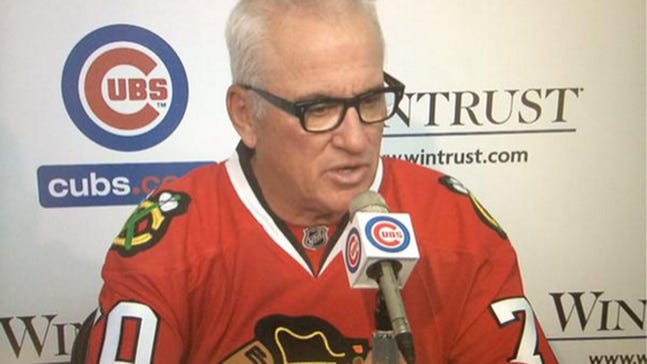 Cubs support hometown hockey club by sporting Blackhawks jerseys on their recent road trip
Published
May. 4, 2015 5:08 p.m. ET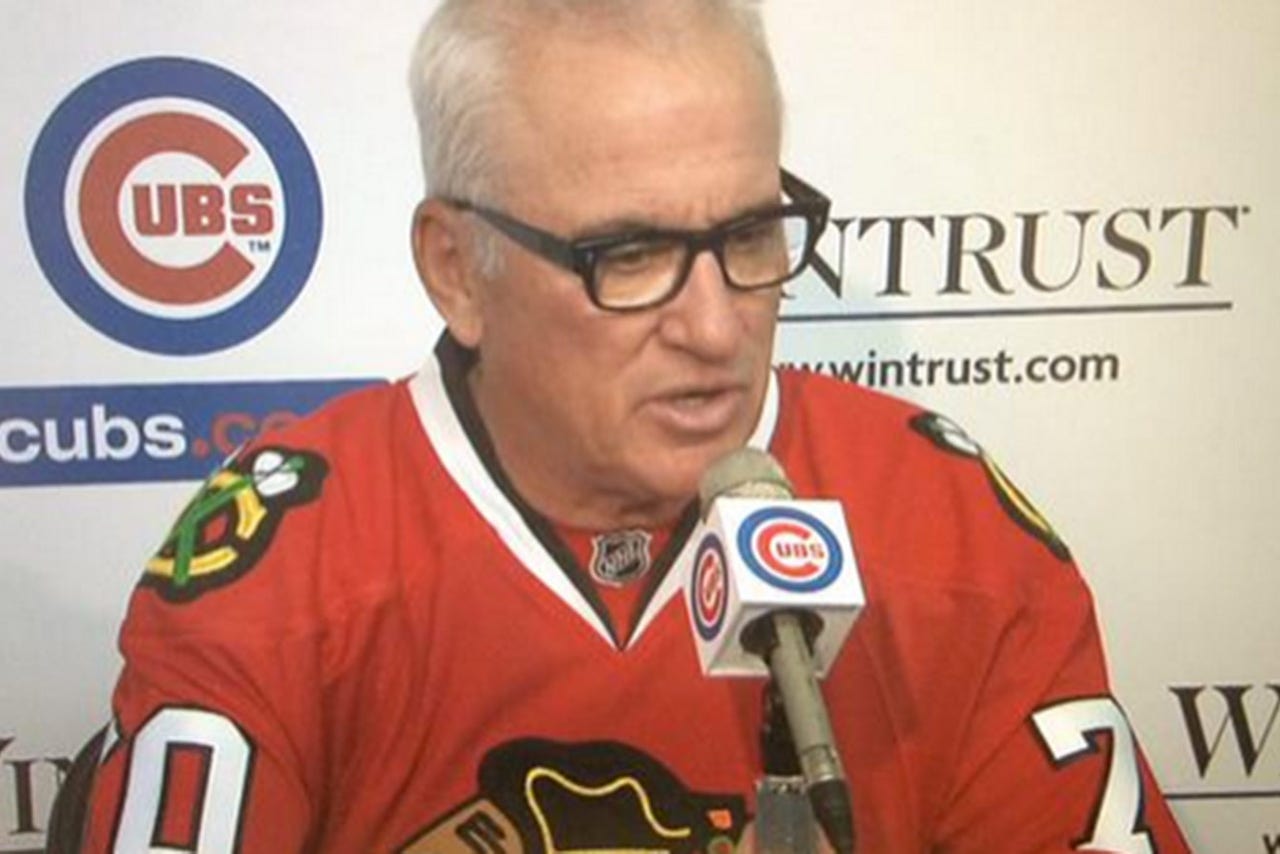 Given their 107-year World Series-winning drought, the Chicago Cubs have seemingly attempted to create power in numbers among their city's fellow sportsmen by wearing Blackhawks jerseys on their recent road trip.
On the streets of the Windy City, the Blackhawk buzz is growing louder with every playoff victory. With the Hawks taking a 2-0 series lead over the Wild on Sunday, Chicago sports fans are chomping at the bit for a chance at winning another Stanley Cup like the ones they enjoyed in 2010 and 2013, and the Cubs are all on board.
Each Cubs' player was gifted a custom indian head sweater embroidered with their last name and number, and each wore it over the weekend to adhere by the strict rules of Joe Maddon's themed road trip, something he holds dear to his heart.
Numerous Cubs have been seen at the United Center supporting their home-town Hawks these playoffs, so maybe if they hang out in the presence of champions for long enough, they could eventually win one of their own.
What's left now is for the Cubs to make it to their own postseason. We've seen what a strong support system can do for a team in the playoffs, and who knows, maybe Jonathan Toews and Patrick Kane rocking Cubs jerseys at Wrigley in October could create some championship mojo for a franchise suffering from a century-long curse.
---
---