Anton Stralman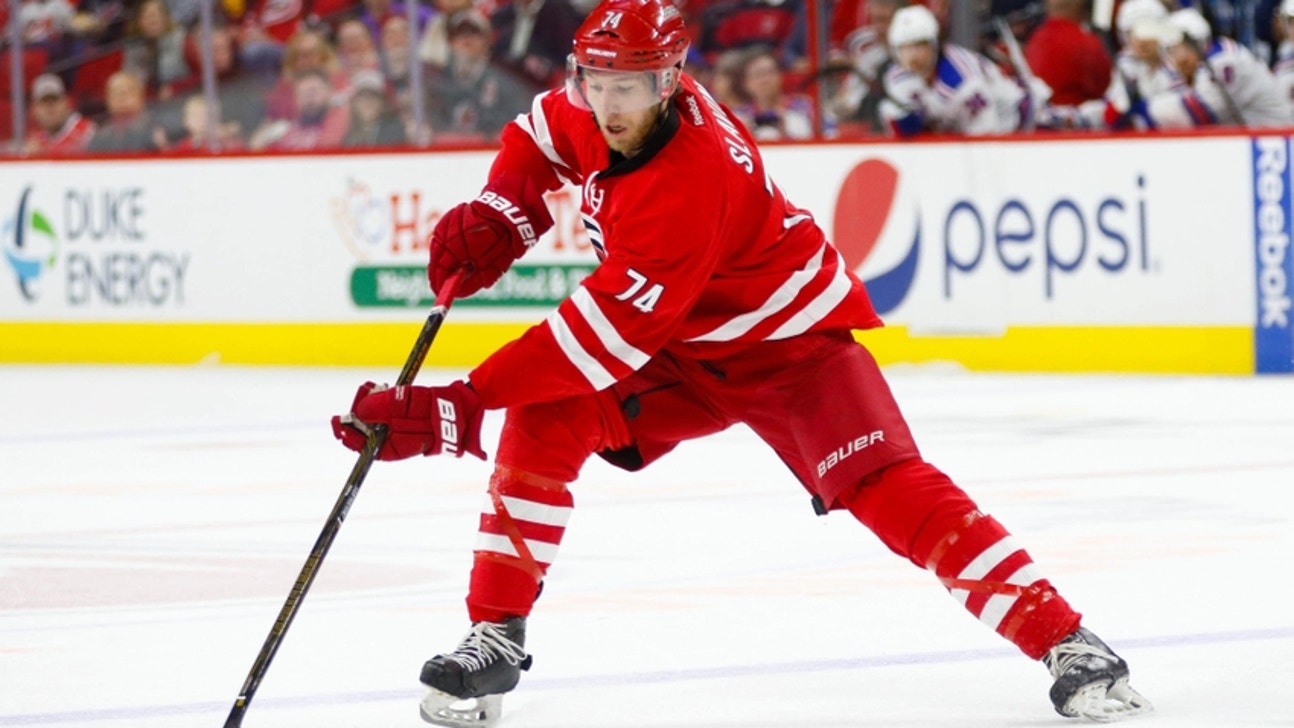 Anton Stralman
Carolina Hurricanes Brett Pesce and Jaccob Slavin: A Top NHL D-Pair
Updated
Mar. 4, 2020 7:59 p.m. ET

Fansided, Matthew Barlowe/FanSided via Cardiac Cane
People knew Jaccob Slavin and Brett Pesce were going to be good, but few knew they were going to be this good.
A couple of weeks ago Chris Miracle wrote a great piece on the Carolina Hurricanes top defensive pair of Jaccob Slavin and Brett Pesce.  For those who don't have the time to read it (although you should it's a great write-up) Chris watched film and highlighted the skills that made Pesce and Slavin into a great defensive pair.  Obviously, I have been a big fan of Brett Pesce's
Obviously, I have been a big fan of Brett Pesce's work since the start of the season, but my investigations never focused on the two as a pair; especially in relation to the rest of the league.  For those worrying I'm going to pull an analytics wet blanket over the pair's success this season don't fear; the stats confirm that Pesce and Slavin are one of the best defensive pairs in the league.
The Corsi and Expected Goals Plots
As I noted above, this is the first time I've looked at Slavin and Pesce as a pair as my other analyses focused on each player as an individual.  But when you combine the two they still shine like the crazy defensive diamonds they are.  One can clearly see the two's shot suppression/defensive prowess in these two graphs.  Even with the two's focus on playing well defensively,  the pair generate offense at an above average level.  They are true two-way defensemen a rare breed in today's NHL
Usually, it's one or the other when one looks at the great defenseman in the NHL.  On the one hand, you have players like Erik Karlsson, P. K. Subban, and Dusty Byfuglien who aren't that great
More from Cardiac Cane
defensively but on offense contribute so much it doesn't matter.  And on the other is Marc-Eduard Vlasic and Niklas Hjalarmason who are shutdown in their own zone but in the offensive zone can handcuff their teammates.  The ability to dominate like Pesce/Slavin do defensively and still chip in offensively at such a high level is something rarely seen in the NHL.
One pairing they are reminiscent of is Anton Stralman and Victor Hedman from the Tampa Bay Lightning.  Pesce and Slavin achieve the results in a much different way for the Carolina Hurricanes than the Tampa Bay duo, but the style, or mindset, of how they play is very similar.
It's all about the percentages
Above is a 15 day rolling average of both Pesce and Slavin's CF% and xGF%.  The reasoning behind a rolling average instead of just plotting each game is two-fold.  One it smooths out the graph making for a much easier visual.  Reason two is doing so helps remove outliers which could skew the perception of the data.  There is only one way to look at this graph;  Jaccob Slavin and Brett Pesce are sustaining high levels of play almost every game.  They dropped a little at the beginning of November, but even at their worst they remain well above 50% both in their Corsi and Expected Goals percentage.  Add in the fact they are trending up, means all is good for the Carolina Hurricanes' top pair.
NHL Rankings
Bret Pesce and Jaccob Slavin as a pair rankings.  All Data from Corsica Score and Venue adjusted.
| Stat | Value | Rank |
| --- | --- | --- |
| CF% | 54.96 | 19th |
| CF60 | 56.54 | 81st |
| CA60 | 46.34 | 10th |
| xGA60 | 1.96 | 17th |
| xGF60 | 2.57 | 40th |
| xGF% | 56.67 | 23rd |
| GF% | 51.77 | 62nd |
Wow, just look at those shot suppression rankings.  They are tenth in Corsi Against per sixty minutes.  Almost as good with Expected Goals Against per sixty minutes at seventeenth.  In terms of the quality, and the quantity, of shots they allow their goaltender to see, the pairing of Pesce and Slavin are hands down a top line.  For anybody to question it means they just don't want to admit the facts.  This is seen even further in their Corsi For and Expected Goals for percentages.  The two are good, but not great, at creating offense when on the ice, but they limit the other team to so much fewer shots that it puts their CF% and xGF% in the top 25.  Again those numbers show a top defensive pairing at work.
What it all means
Basically, it means that the Carolina Hurricanes are very, very lucky.  Because not only do they have one great defenseman on an entry-level contract, but they have two, and they have them for one more year as well!  If these two keep progressing as they have in the past, it won't be long before hockey writers start calling them one of the best pairings in the NHL.  The thing is by the time the rest of the league realizes Pesce and Slavin's skill they'll probably be a year or two behind from when the pair actually started playing at an elite level.
---
---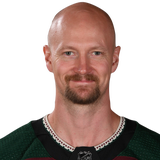 Get more from Anton Stralman
Follow your favorites to get information about games, news and more
---