Brett Pesce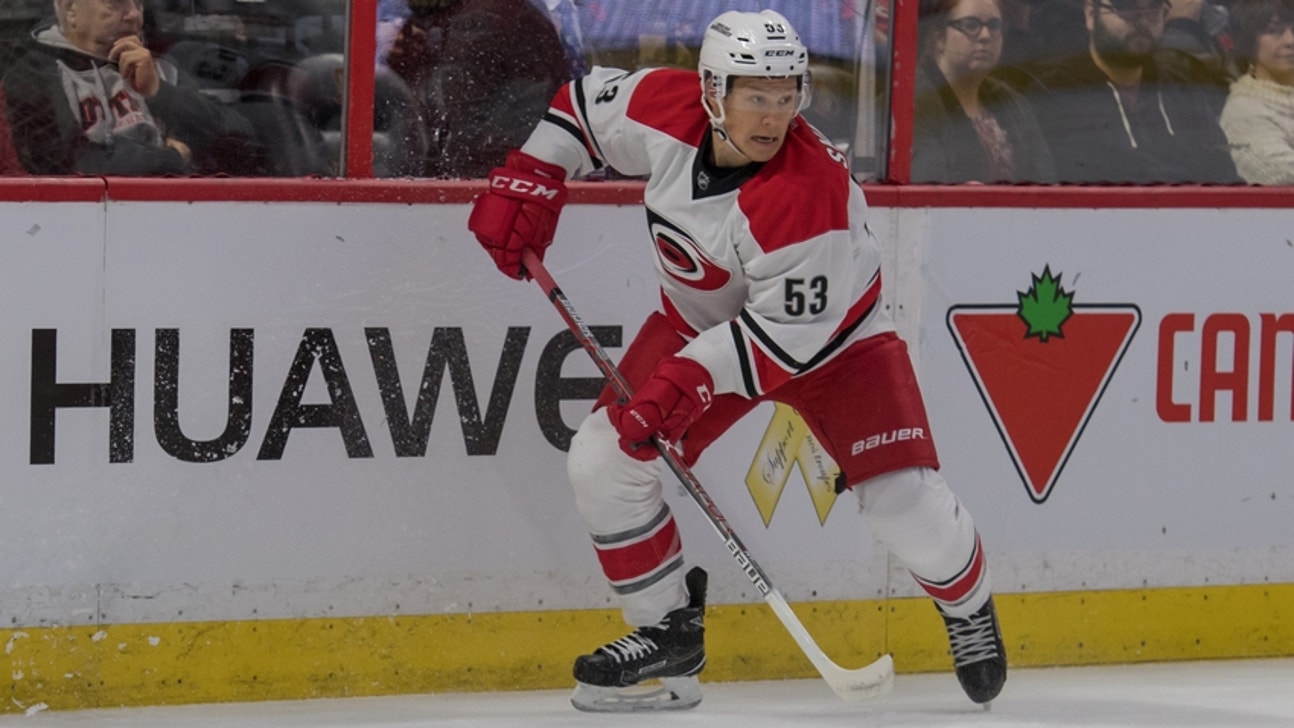 Brett Pesce
Carolina Hurricanes and Vancouver Canucks Playing Hockey Like It's 1989
Updated
Mar. 4, 2020 5:14 p.m. ET

Fansided, Matthew Barlowe/FanSided via Cardiac Cane
Last night the Carolina Hurricanes overcame a three-goal deficit to defeat the Vancouver Canucks 8-6
Ok, I'm going to be real with you guys here after the Canucks went up 5-2 to end the second I cut the game off.  I figured I'd just watch it the next day before I did my recap.  There were articles to write and I was tired.  Don't judge me!  Needless to say, surprise would be an inadequate description as I looked at my phone filled with NHL notifications.
I flipped on the TV just in time to watch Justin Faulk score the sixth goal for the lead.  I thought, "All that work to take the lead just to blow it."  And sure enough, Vancouver scored a goal two minutes later in what I thought would be the first act of a three-part hockey tragedy featuring the Carolina Hurricanes players.  Those last few minutes were a tense affair until Lee Stempniak slotted home the empty netter.  But what do the stats have to say about the actual game?  Let's take a look.
Shots and Corsi
Yes, there were a lot of shots but not anything out of the ordinary.  Nothing here screams an 8-6 game, and I wouldn't be surprised to see these results from a match that ended 3-2.  Which basically means it was a very bad night to be a goaltender in Raleigh.  Still, the chart tells us what we already know; the Canucks won the second the Hurricanes won the first and the third.  Nothing really illuminating with the stats here.
Corsi Differential
No surprise seeing Brett Pesce at the top of this thing.  Plus his assist on Aho's goal showed a
More from Cardiac Cane
good hockey IQ to recognize the flow of play.  Perhaps the biggest surprise though is the Joakim Nordstrom's place on the chart.  In his last six games, he's only been a positive once and that was against Tampa Bay.  Just goes to show the effect of playing with one of the best possession centers in the NHL.  Also nice to see Justin Faulk and Ron Hainsey string some decent games together.  This win makes three games in a row the pair had a positive Corsi differential.
No question, though, the biggest disappointment last night was the Noah Hanifin and Matt Tennyson pairing.  After a solid run of improving play, Hanifin looked pretty bad against the Canucks.  Especially on Vancouver's first goal when he just misreads the play and skates away from the puck.
Corsi and Expected Goals Plots
These paint an interesting picture.  No one will deny that Jeff Skinner and his linemates were instrumental to the Carolina Hurricanes comeback, but at 5v5 they just weren't really that good.  So how does one reconcile the two?  Well first off, most of Skinner's damage came on the power play last night.  And secondly, Skinner has never been a very consistent player when it comes to driving play.  Some nights he takes over like against San Jose, and some nights he's just kind of invisible.  The good nights far outweigh the bad ones this season, but they still happen more often than one would like from a team's top scorer.  If he ever figures out how to change that watch out because he'll become a top five winger in the NHL.
---
---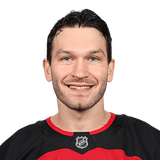 Get more from Brett Pesce
Follow your favorites to get information about games, news and more
---