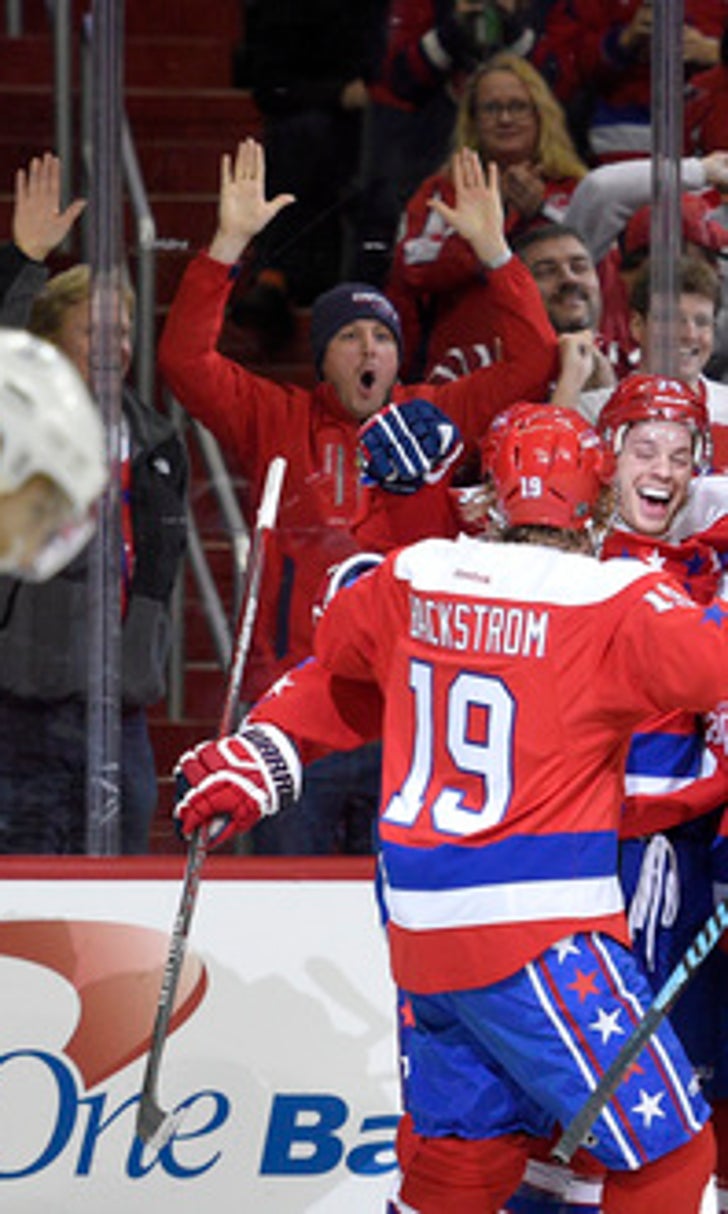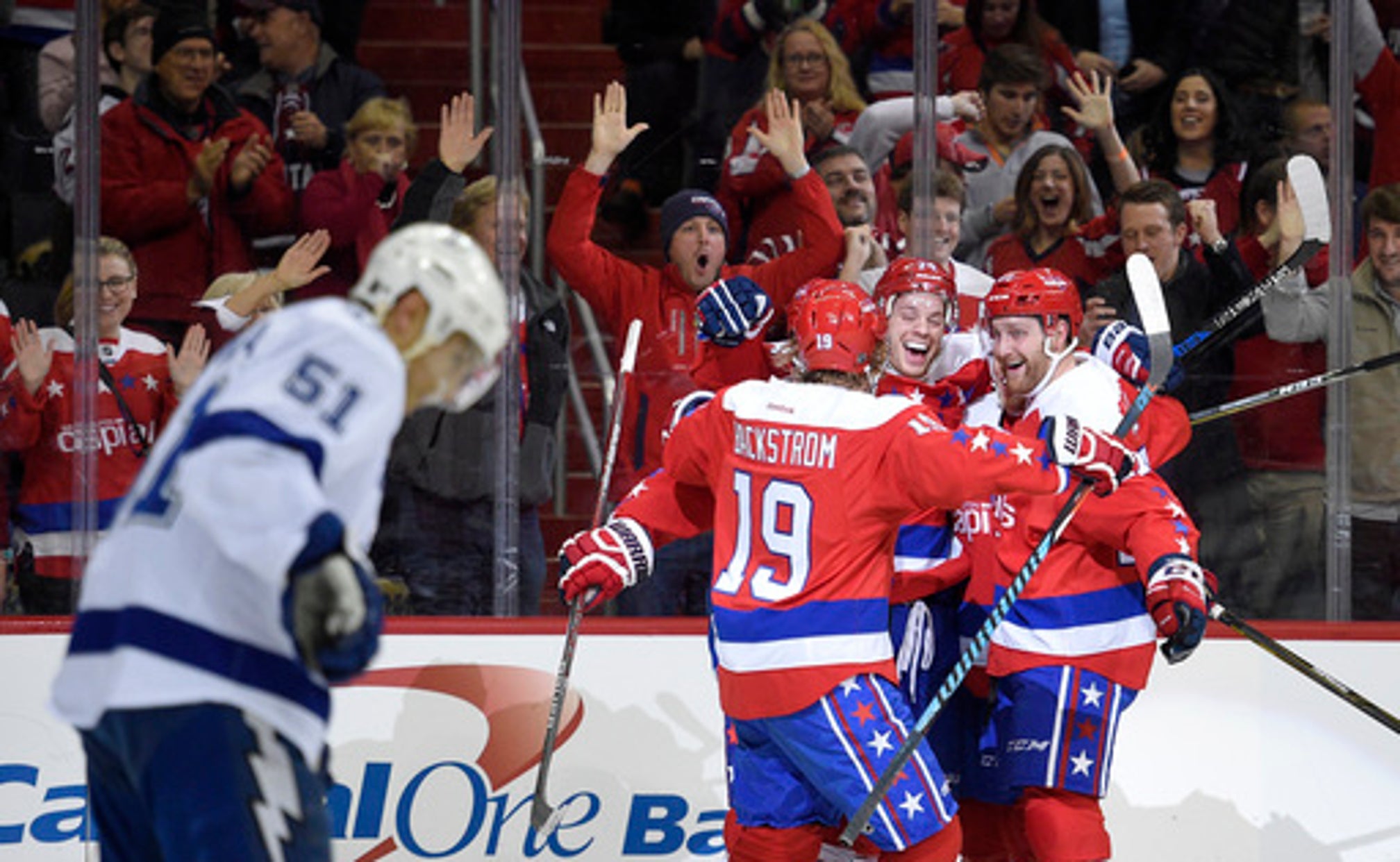 Carlson has 2 goals as Capitals shut out Lightning 4-0 (Dec 23, 2016)
BY AP • December 23, 2016
WASHINGTON (AP) In the first minute of Friday's game, Washington Capitals defenseman John Carlson scored, and the Tampa Bay Lightning knew they were in for a difficult night.
Carlson would go to score another goal in the first period, Alex Ovechkin added one, and Braden Holtby stopped 23 shots for his third shutout of the season as the Capitals beat the short-handed Lightning 4-0.
Tampa Bay, which has suffered injury after injury this month, lost two more players in the second period. Left wing Jonathan Drouin, and defenseman Braydon Coburn left and didn't return.
The Lightning have four days off, and they can use the break.
''It's been tough. It's been the tale of our December, guys getting hurt, so you're just hoping nobody else was going to. It's tough to end, going into the Christmas break like this because we really made some positive strides in the past three weeks. Our margin for error now to push ourselves into the playoffs; we've kind of used it all up,'' Tampa Bay coach Jon Cooper said.
Cooper pulled goalie Andrei Vasilevskiy midway through the third period after he allowed Washington's fourth goal. Marcus Johansson scored his 13th goal just seconds after he left the penalty box for interfering with Vasilevskiy.
Even though Vasilevskiy left the bench when he was relieved by Kristers Gudlevskis, Cooper said he was fine and would start the Lightning's next game on Wednesday.
Carlson, who has three goals this season, scored his first one 55 seconds into the game, and added his second at 15:42.
''It's something we talked about, wanting a good start. They played (Thursday) night and that kind of stuff. It's huge, it gets everybody into it right away,'' Carlson said.
For Cooper, the first goal was the killer.
''I think that was just a little bit of a deflator right there,'' Cooper said.
Then came the second.
''As ugly as it looks, they did all their damage in the first (15) minutes, and that kind of changed the game,'' Cooper said.
Holtby's shutout was the 26th of his career. He knew Tampa Bay had gotten to their hotel around 3 a.m. after a win at home on Thursday night.
''Obviously they're in a tough situation. Back-to-backs and a lot of injuries, so I thought we simplified our game and were successful,'' Holtby said.
Lightning left wing Alex Killorn was deflated after the loss.
''We just didn't come prepared. To go down 2-0 to a team like that, it's going to be tough to come back, especially when they're playing as well as they are,'' Killom said.
''The effort wasn't there. . Emotionally, it didn't seem like we were in it.''
NOTES: Entering the game, Tampa Bay had lost 71 man games to injury, Washington had nine - seven by RW T.J. Oshie. ... Cooper thinks after the four-day holiday break, his team will be healthier. ''Whether it's one player or five, I think we'll eventually get one of those forwards back or maybe a couple,'' Cooper said. . Carlson had his second two-goal game, and in his previous two-goal game on Dec. 2, 2014, both goals were also scored in the same period. . Ovechkin's goal was the 540th of his career. His next goal will tie him with Stan Mikita for 30th on the NHL's all-time list.
UP NEXT:
Lightning: Have four days off, then begin a season-long five-game home stand against the Montreal Canadiens on Wednesday.
Capitals: After three days off, visit Brooklyn to play the New York Islanders on Tuesday.
---
---