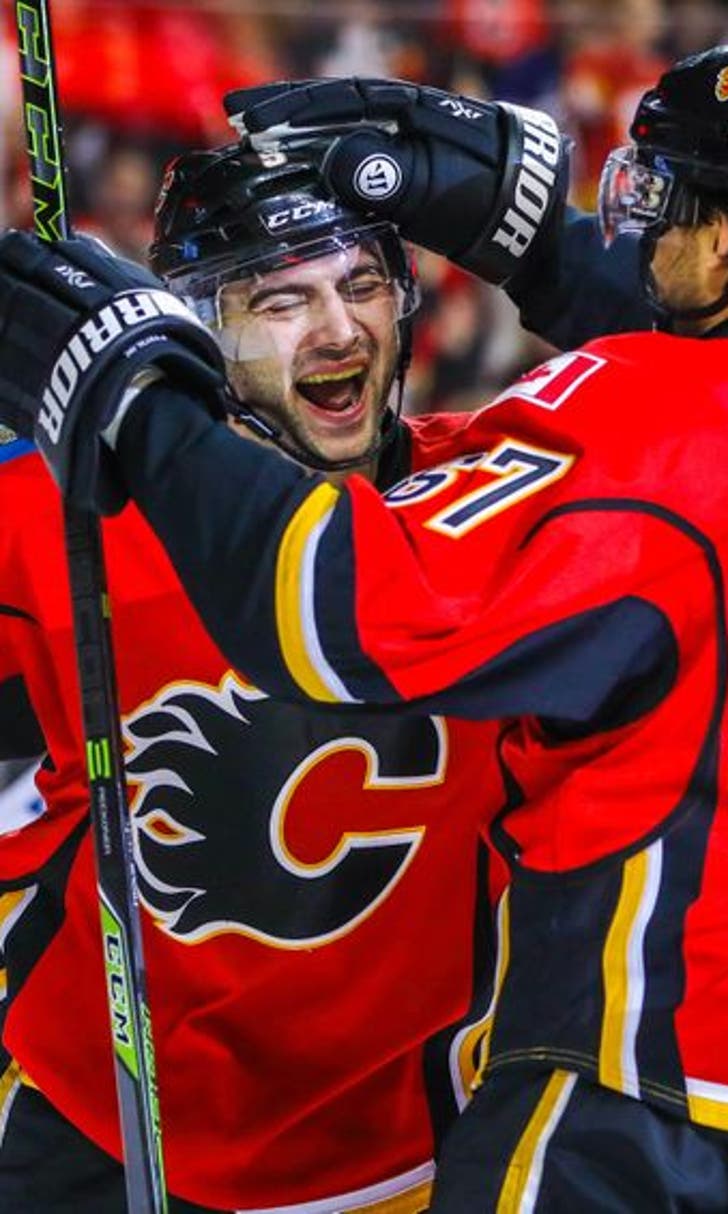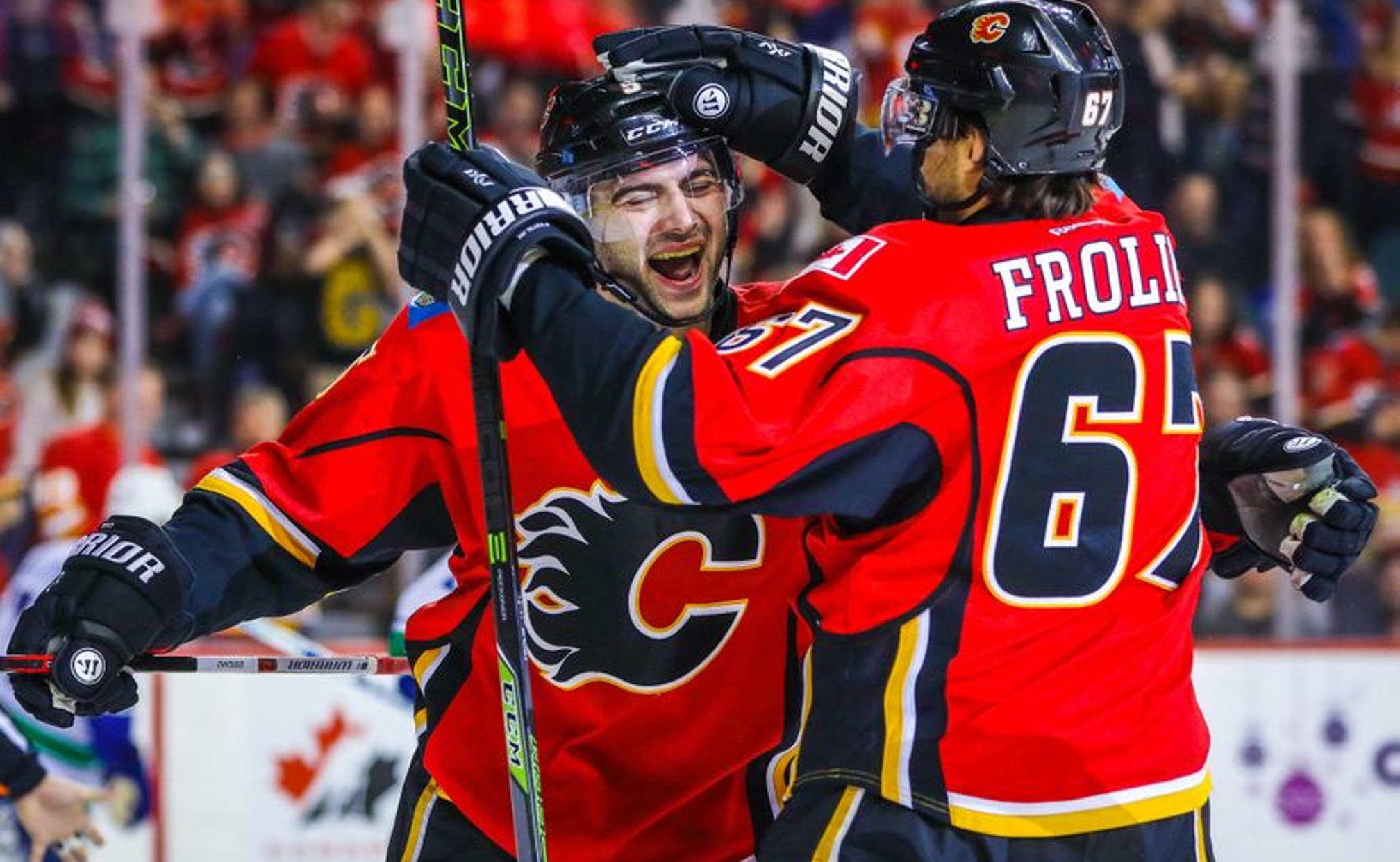 Calgary Flames Special Teams Continue To Be Effective, Top Canucks
BY Fansided and Ramina Shlah/FanSided via Flame for Thought • December 23, 2016
The Calgary Flames continue to prove they're dangerous with their special teams. Of course, with the help of captain Mark Giordano. They beat the Vancouver Canucks 4-1.
The Calgary Flames beat the Vancouver Canucks by a score of 3-1 before the Christmas break. The Canucks may have opened up the scoring in the first period, but the Flames managed to come back with four unanswered goals.
Their special teams continue to be effective, going 1/4 on the PP and killing off both penalties. They managed to score a short-handed goal as well, now bringing them up to seven SHG. They continue to lead the league in SHGs.
The Canucks also had a season worst of shots on goal with 14.
| | | | | |
| --- | --- | --- | --- | --- |
| | 1 | 2 | 3 | T |
| Flames | 0 | 3 | 1 | 4 |
| Canucks | 1 | 0 | 0 | 1 |
Flames captain Mark Giordano had himself a pair of goals tonight as well, including the short-handed goals. Matthew Tkachuk managed to score the empty-netter at the end of the game. But my mind the whole time was, "GET GIO ON THE ICE!!!"
Does anybody know when the last time a Flames defenseman got a hat trick? Let me know.
Brian Elliott stopped 13 of 14 shots which isn't incredible by any means or anything. But the one goal he let in was a really weird goal. It had some weird bounces and it was hardly Elliott's fault. He now has won his last two games and that's definitely going to give him the confidence boost he needs going into this Christmas break.
That tweet by Ryan Leslie was of course before the empty-netter. But four Flames had multi-point games. Three had two-point games and Mikael Backlund had a three-point night with one goal and two assists.
Another fun stat is that the Flames are now 13-3-0 when Garnet Hathaway is in the lineup
The Flames will be going into their Christmas break in a playoff spot. However, they have some games on hand. Based on their points percentage, they're still one spot out of playoff contention. But if they play every game the way they played tonight, the playoffs are definitely reachable.
The Calgary Flames are now 7-3-0 in December and they should have a fun game after the holidays when they play against former captain, Jarome Iginla.
More from Flame for Thought
This article originally appeared on
---
---