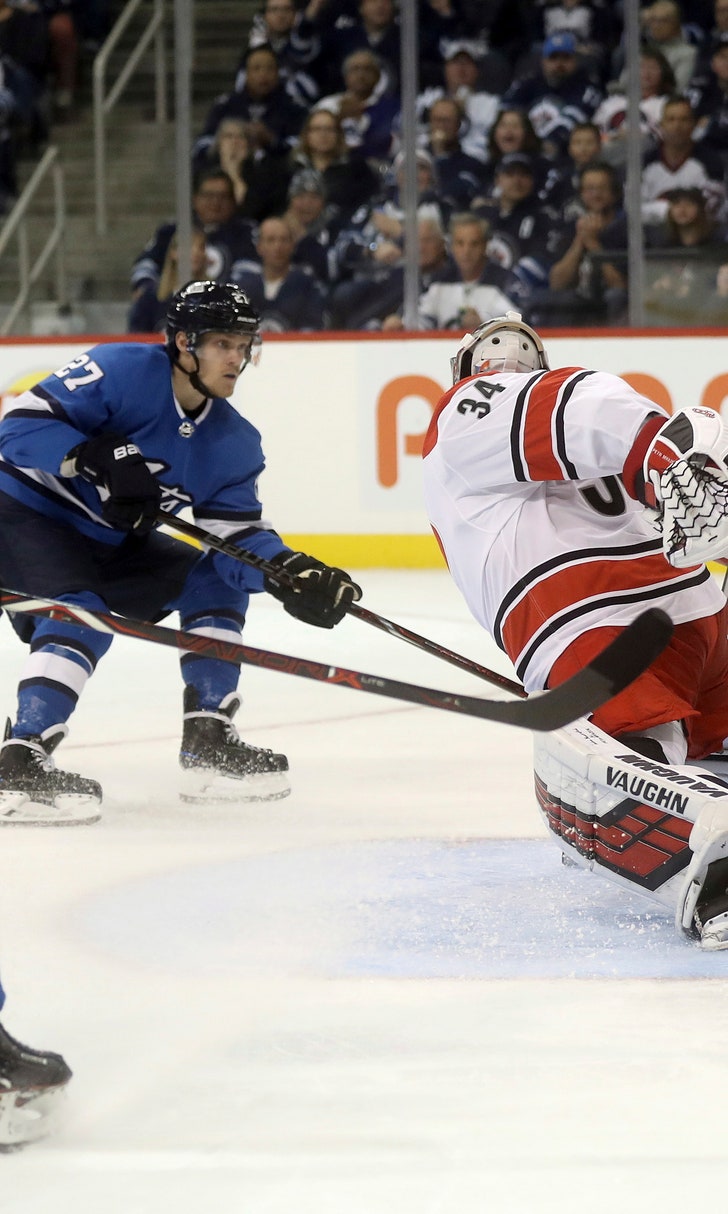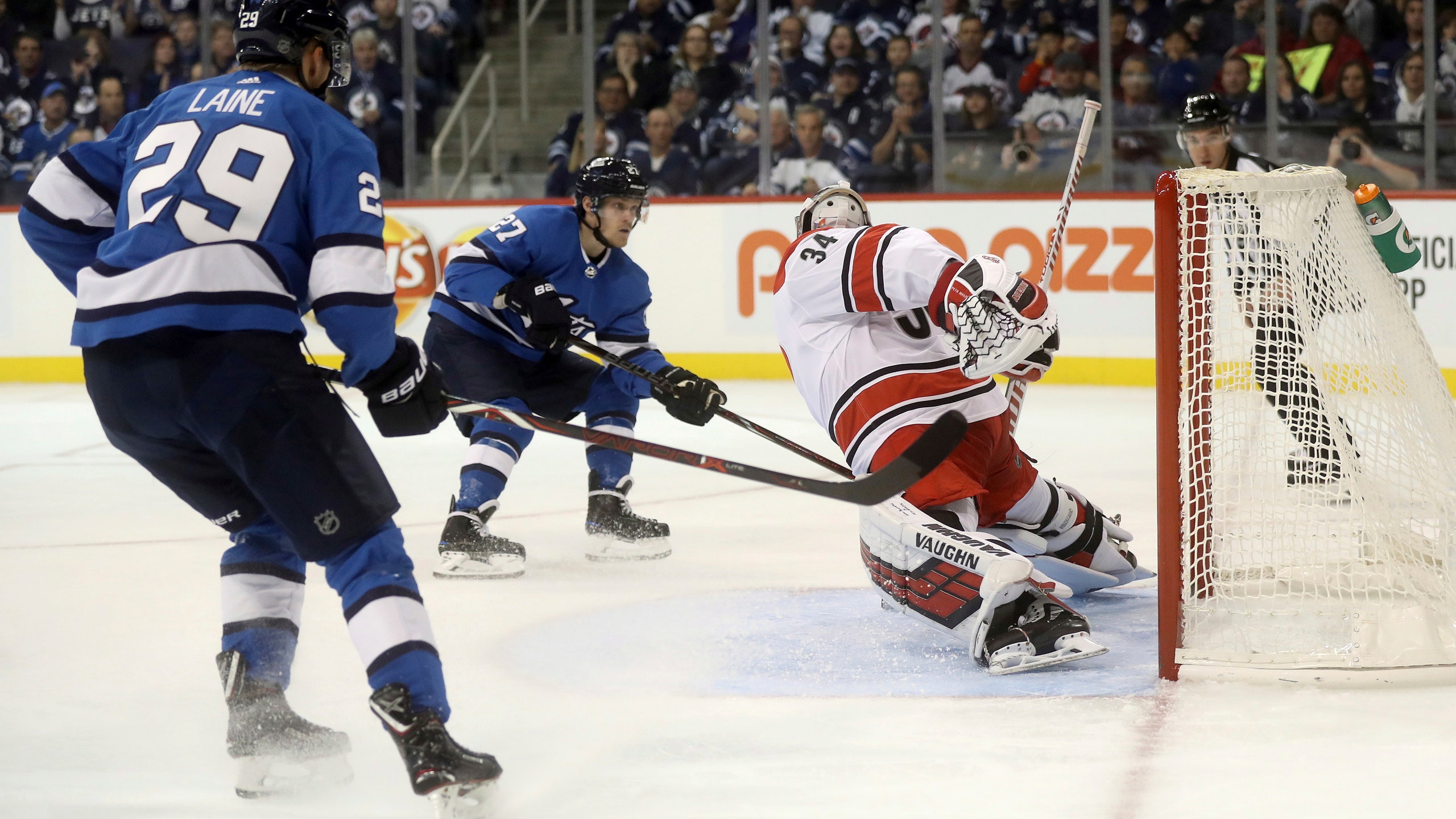 Bryan Little lifts Jets past Hurricanes, 3-1
October 14, 2018
WINNIPEG, Manitoba (AP) — Blake Wheeler was honest after the Winnipeg Jets' victory over Carolina.
"I'm not going to pretend we're firing on all cylinders right now, but we're grinding," Wheeler said.
Bryan Little broke a tie with 2:09 left in the Jets' 3-1 on Sunday night in the opener of a six-game homestand.
"We knew going into the game that the puck wasn't going to get moved well or easily," Jets coach Paul Maurice. "That game wasn't going to look like you would hope it would. It hasn't for any of their opponents. Nobody's beat them in regulation. They're on fire right now. We had our challenges all night with them and still found a way to create some pretty good offence."
Patrick Laine opened the scoring for the Jets at 4:14 of the third period, and Kyle Connor added an empty-net goal with a second left. Backup goalie Laurent Brossoit stopped 42 shots for the victory, allowing only Micheal Ferland's tying goal.
Petr Mrazek made 23 saves for the Hurricanes. They dropped to 4-1-1.
"We had some mistakes by our young guys tonight that cost us," Hurricanes coach Rod Brind'Amour said. "At the end there, we didn't quite get it out far enough. We always talk about we're fighting for inches and we didn't get it far enough. They come back and counter and it's in the net. It's a tough learning lesson for these young guys but we believe in them and we will move on for tomorrow."
After Laine one-timed a pass from Blake Wheeler on a power play to put the Jets ahead, Ferland poked home a shot from Dougie Hamilton that was drifting behind Brossoit. Little then slammed in the winner for his first goal of the season.
"It's a tough one, especially to lose that late in the game," Ferland said. "I thought we kept our foot on the gas the entire game, kept going at them and at them. Their goalie played really good. Our goalie played really good, too. I think we would have at least deserved a point there."
NOTES: Winnipeg put Marko Dano on waivers before the game. The 23-year-old forward hasn't played for the Jets, his third NHL franchise, this season. He was a 2013 first-round draft pick by Columbus.
UP NEXT
Hurricanes: At Tampa Bay on Tuesday night.
Jets: Host Edmonton on Tuesday night.
---
---