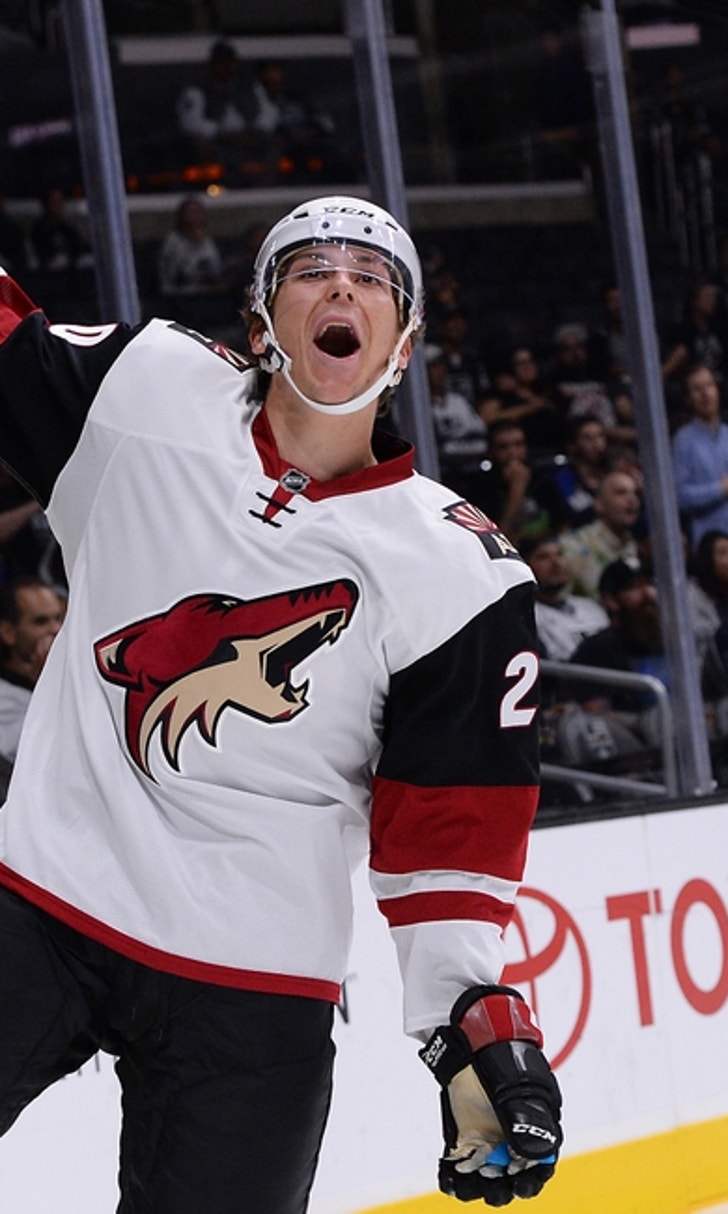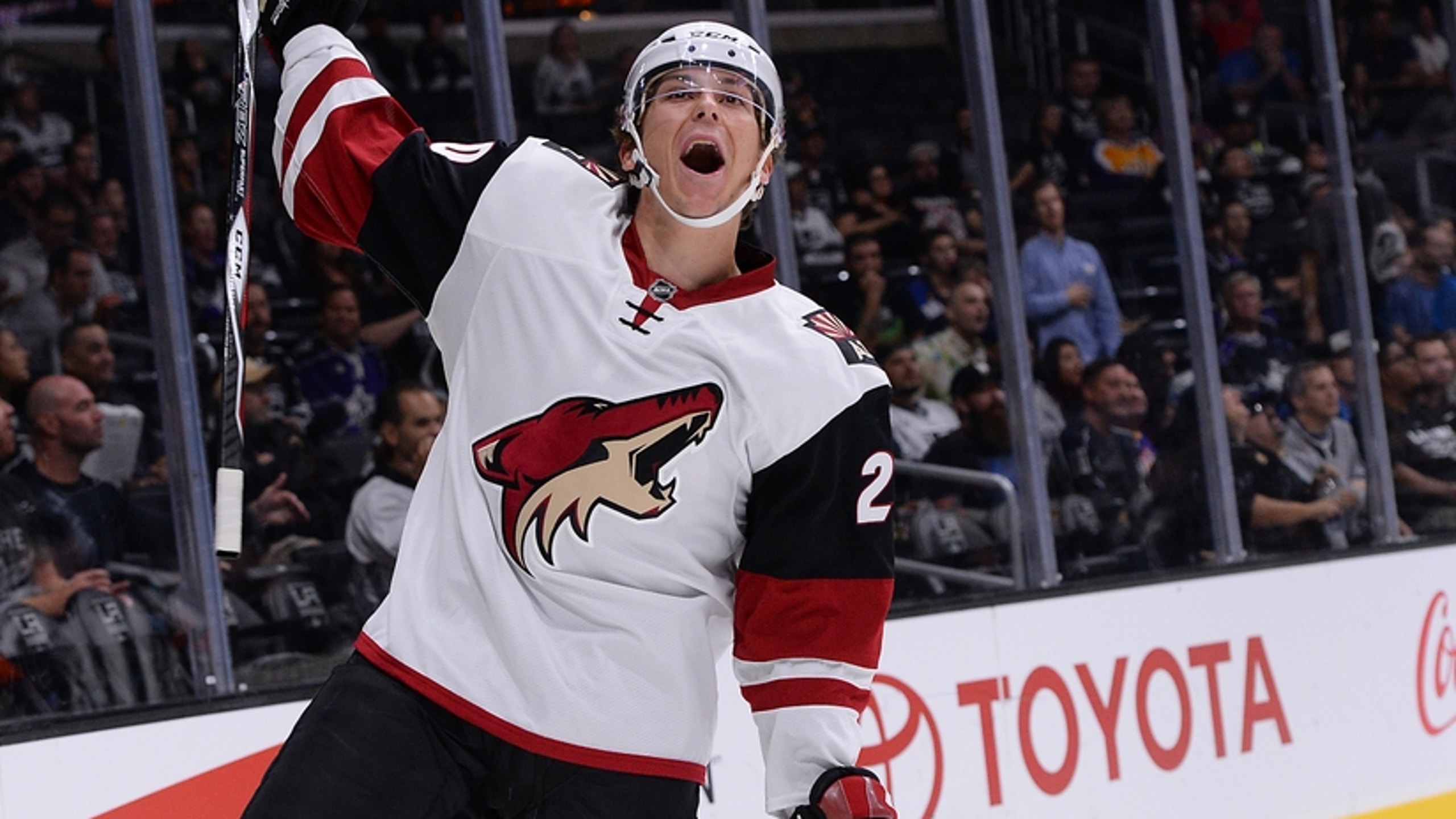 Arizona Coyotes Prospects: Keller, Strome Lighting Up World Juniors
BY Fansided and Jason Harrison/FanSided via Howlin' Hockey • December 31, 2016
Clayton Keller and Dylan Strome are showing why the sun will rise tomorrow after another brutal season for the Arizona Coyotes.
Perhaps they are holding the 2017 World Junior Championship just to reassure Arizona Coyotes fans.
After all, it's been a mighty rough ride.
The organization is approaching it's fifth season with no playoffs.
They have been one of the worst teams in the league the past two seasons, yet missed out on three generational talents.
Right now, it looks like they are headed for a top two draft pick at the 2017 NHL draft that features zero generational talents.
More from Howlin' Hockey
Still, hope springs eternal.
Dylan Strome and Clayton Keller, the two consolation prizes in the Connor McDavid and Auston Matthews' drafts respectively, are being put center stage for their countries and they are coming up big.
Strome has 2 goals and 5 assists and Keller has 3 goals and 2 assists after three games played for each.
They are both among the top ten scorers at the World Junior Championship.
That has to have ownership, John Chayka, and Dave Tippett feeling pretty good, all things considered.
After all, part of why Strome was returned to Erie was to put his own personal stamp on the WJC. He's doing that and more. Strome has already eclipsed his point total from the last World Juniors (4g, 2a) and he's just getting started.
Add to the fact that he is the captain of Team Canada and you've got a recipe for excitement.
As good as Dylan Strome may be, however, he has become increasingly eclipsed in the eyes of Coyotes' fans by 18-year-old Clayton Keller.
Scouts and analysts have become increasingly bullish on Keller's ability and ceiling since he was the surprise seventh overall choice of the Arizona Coyotes at the 2016 NHL draft.
The argument exists that he's the Arizona Coyotes top prospect.
When you watch him score goals like this, it's not hard to see why people believe that.
I mean, honestly, just wow. Wow.
The kid can do it all.
Score, be a playmaker, kill penalties, be the primary facilitator on the power play.
It's honestly insane that he was still on the board to be picked seventh by Chayka. That's what happens when teams overrate size, however, and the hope is that Chayka found the Coyotes the generational talent they have unfortunately missed out on.
Strome and Keller will go head to head on New Year's Eve as Canada takes on the USA.
It'll be a battle between two nations who have shared a lopsided rivalry in the best sport on Earth.
The game will also be another showcase of the potential of hockey in the desert.
Whoever wins this round, the Arizona Coyotes have won already.
---
---