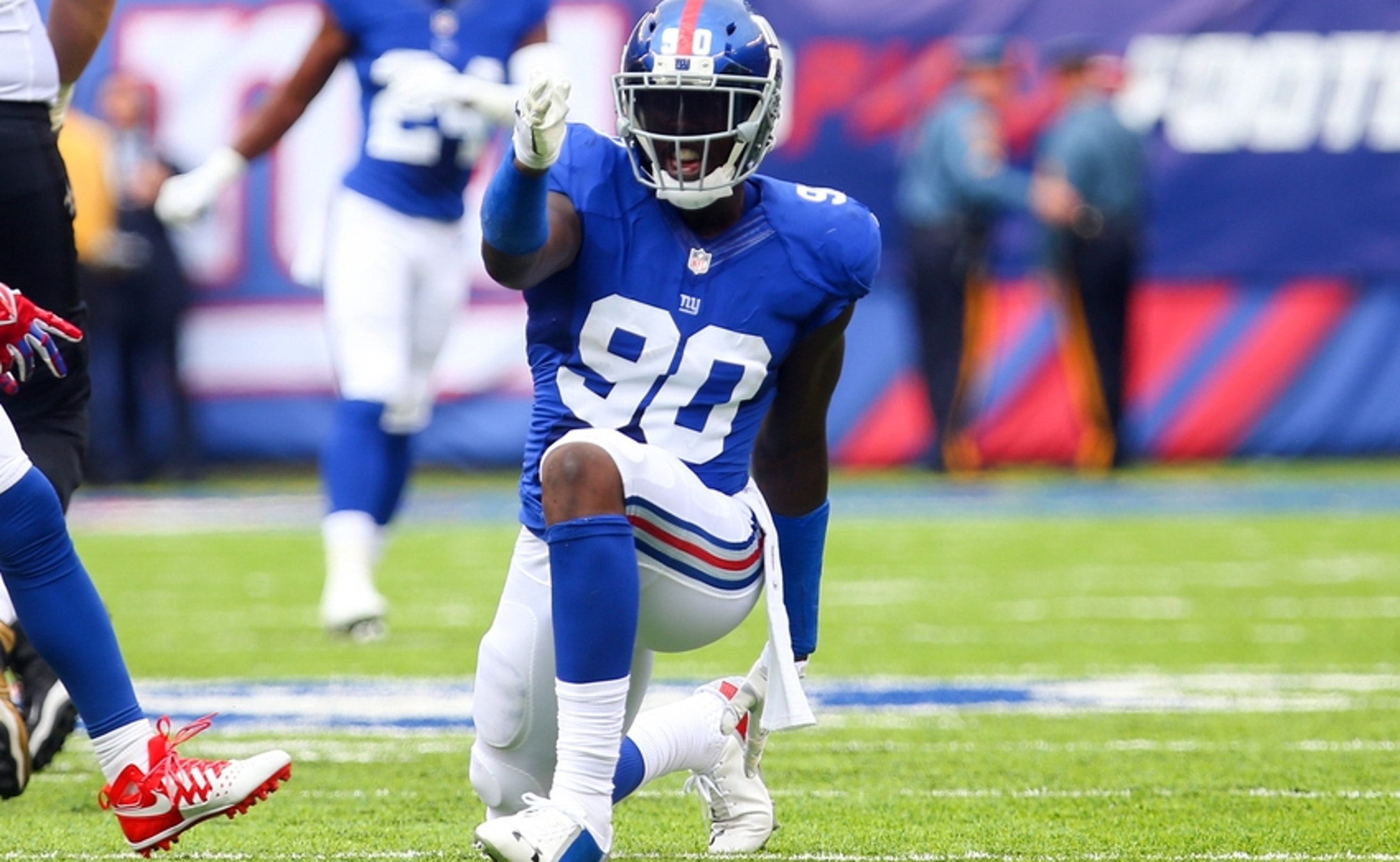 Your Move: Giants Must Lock Up Pierre-Paul Quickly
BY foxsports • June 30, 2017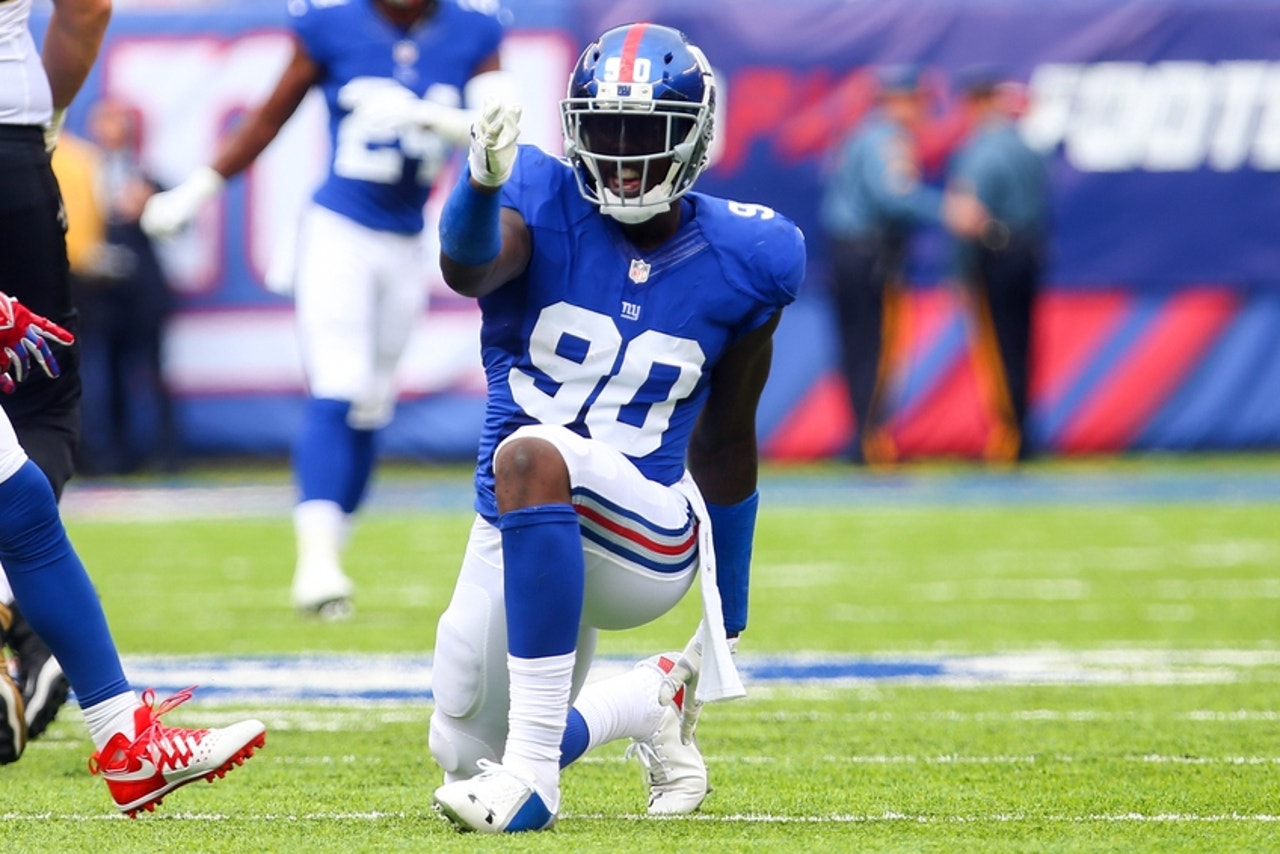 The New York Football Giants have a rule. The team does not negotiate contracts during the season. Whether or not that makes any sense is certainly up for discussion. But for the third straight season, Big Blue will have to make a pitch to keep Jason Pierre-Paul in their line-up for another year. This time the negotiations will be for keeps.
No matter how one wants to look at it, the Jason Pierre-Paul contract situation came full circle. Back at the tail end of the 2014 season, John Mara and Jerry Reese were conflicted. Deep down everyone knew that Pierre-Paul wanted to break the bank. But the Giants hesitated before slapping a "franchise tag" on him.
Nothing kicks the can down the street like a franchise tag. Just ask the Washington Redskins, who operated with quarterback Kirk Cousins with that designation this season. News flash to Dan Snyder: the price tag continues to increase.
Nov 29, 2015; Landover, MD, USA; Washington Redskins quarterback Kirk Cousins (8) throws the ball as New York Giants defensive tackle Jay Bromley (96) chases in the fourth quarter at FedEx Field. The Redskins won 20-14. Mandatory Credit: Geoff Burke-USA TODAY Sports
Ditto for Jerry Reese. Before the franchise tag, the Giants could have locked up Pierre-Paul. Then JPP's infamous fire works accident occurred and the Giants somehow saved money in the process.
Post Accident Lock Up
Pierre-Paul may be enjoying his finest season with the G-Men. If his play this year has not silenced the critics, then they will never be silenced. Statistics aside, JPP has become an every game, every down force on the defense.
According to Jordan Raanan of ESPN on Nov. 29, 2016, the player never had a doubt. "In Pierre-Paul's mind, there was never any doubt. But naturally the rest of the league had its reservations, considering he was playing with a deformed right hand stemming from a fireworks accident last Fourth of July. Pierre-Paul signed a one-year, $10 million deal with the Giants this offseason."
Having been through the school of hard knocks, Pierre-Paul deserves to be reward for perseverance and production.  And he makes his intentions clear.
"My future is bright," Pierre-Paul said after recording 7 tackles, 3 sacks, forcing 1 fumble and returning another for a touchdown Sunday in a 27-13 victory over the Cleveland Browns. "I would love to come back here and re-sign."
Hopefully the perennially non-committal Giants don't let this thing linger. JPP and the fans deserve better than that.
More from GMEN HQ
This article originally appeared on
---
---