Matthew Stafford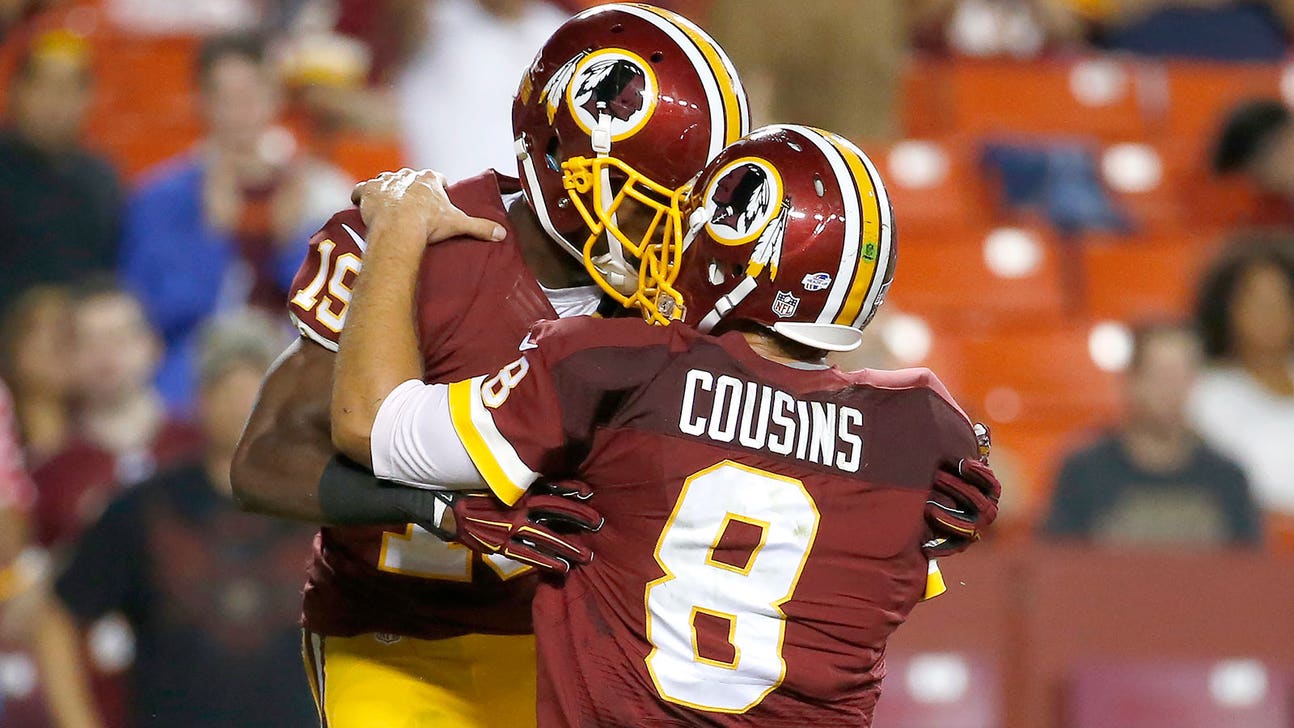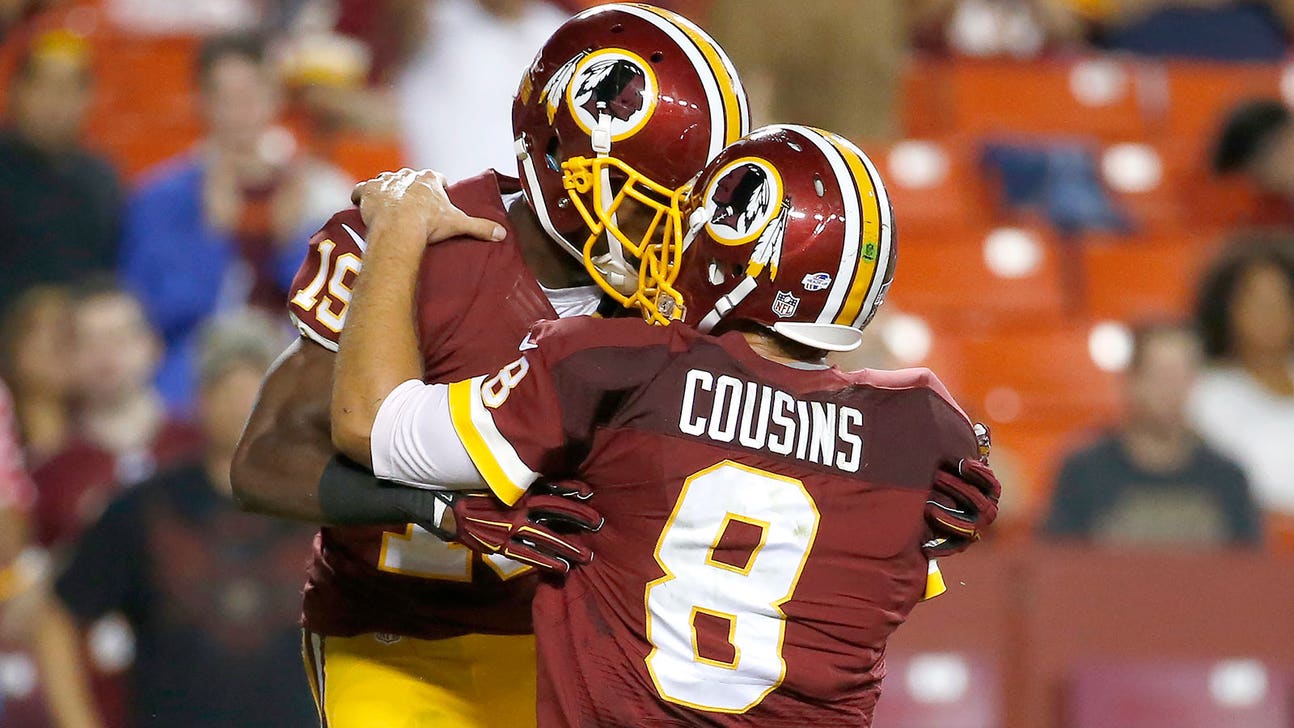 Matthew Stafford
With RG3 injured, Redskins' backup QBs pull out win over Lions
Published
Aug. 20, 2015 10:31 p.m. ET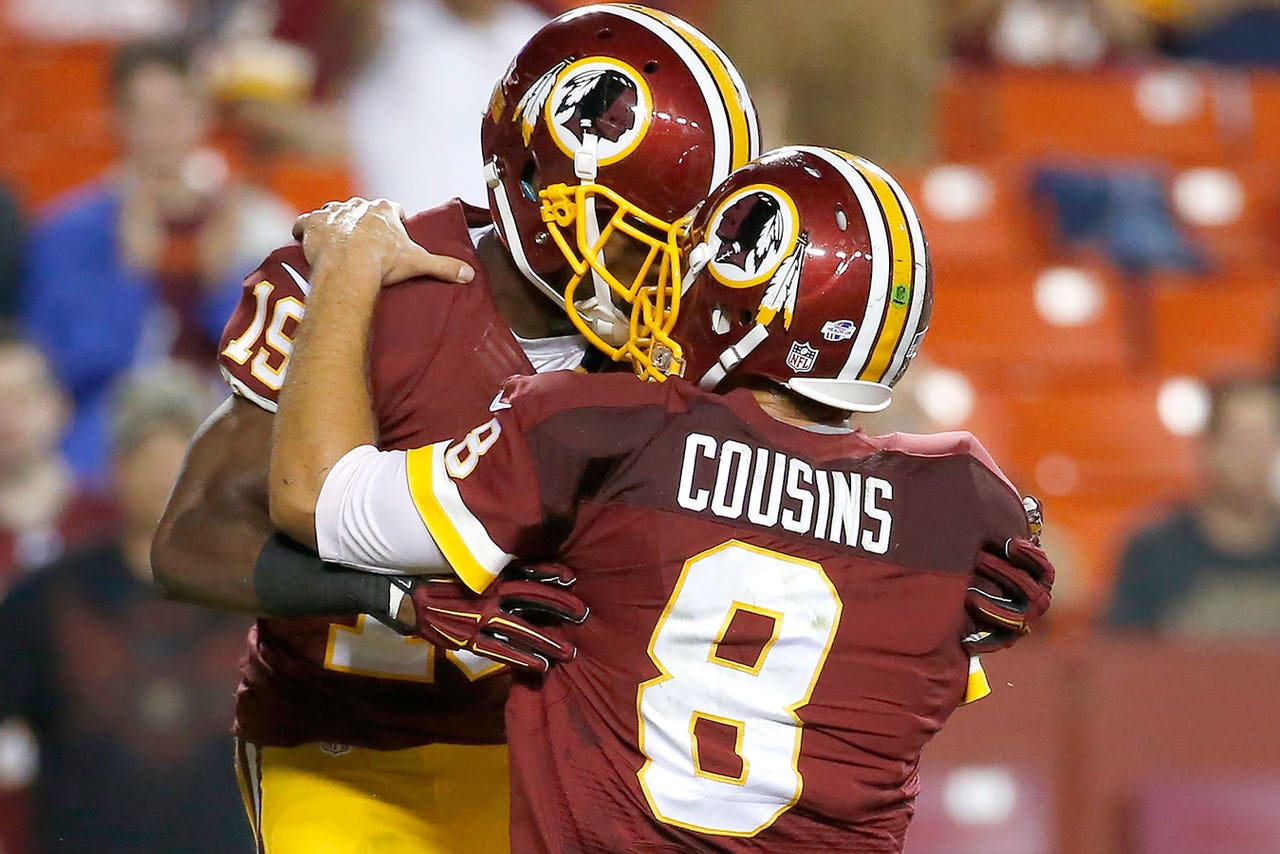 With zero help from his offensive line, Robert Griffin III repeatedly wound up on the turf until leaving with a concussion after being sacked three times and fumbling twice Thursday night in the Washington Redskins' 21-17 exhibition victory over the Detroit Lions.
Griffin went 2 for 5 for 8 yards on four possessions for Washington (2-0). On his final play, early in the second quarter, he started to scramble but dropped the ball despite no contact. As the quarterback went to the ground to try to corral the loose ball, Lions defensive end Corey Wootton landed on Griffin.
Redskins coach Jay Gruden said Griffin had a concussion but that the QB's right shoulder, which also was hurt, would be OK. Gruden said he had "no idea" how long Griffin will be sidelined with the head injury.
The coach added he "would imagine, depending how long" Griffin is out, "he's still going to be our starter."
For Detroit (1-1), Matthew Stafford looked good, going 6 of 8 for 78 yards and leading one scoring drive that ended with Matt Prater's 49-yard field goal.
When Griffin got hurt, he stayed down on the field for about 5 minutes and was tended to by trainers, while some teammates kneeled nearby. When Griffin eventually rose, he slowly stepped to the sideline, then kept going until he left the field and entered the tunnel that leads to the Redskins' locker room. Griffin gave a thumb's up to spectators as he trudged away.
The 2012 NFL Offensive Player of the Year's career has been marked by injuries and, the past two seasons, benchings. Despite public critiques from Gruden last year, Griffin was named the starting QB in February.
Gruden repeatedly said during training camp that he had seen progress from Griffin, but there was little evidence of that Thursday, thanks in part to little pass protection. Washington's offensive line was without Pro Bowl left tackle Trent Williams but did include the other four starters, including No. 5 overall draft pick Brandon Scherff at right guard.
Griffin's first fumble was recovered by the Redskins after a strip-sack on their opening possession. Early on, he had one pass batted down by linebacker Tahir Whitehead. Griffin later was driven to the turf by linebacker DeAndre Levy on a delayed blitz, and he was slammed down by defensive end Phillip Hunt, who blew past backup left tackle Willie Smith.
It capped a rough week for Griffin, who caused a national "firestorm," to use his word, with comments in a television interview about striving to be the best quarterback in the NFL. He complained that his remarks were taken out of context, saying after practice Tuesday: "It's unfortunate that my name keeps getting used for headlines for people to click on stories."
The Redskins have not scored a touchdown with Griffin in the game this preseason -- and they didn't last preseason, either.
His backups, Colt McCoy and Kirk Cousins, each threw a touchdown pass Thursday. McCoy, though, fumbled away the ball from Detroit's 1 right before halftime.
Dan Orlovsky made a strong case for earning the Lions' No. 2 QB job, going 13 for 17 for 118 yards and two TD throws as rain fell off and on.
Observations from the game:
ROOKIE WATCH
Lions: A week after gaining 67 yards on seven carries, including a 45-yard run, RB Ameer Abdullah only had two rushes for 7 yards.
Redskins: RB Matt Jones looked good for the second game in a row, gaining 44 yards on eight carries. Another rookie back, Trey Williams, ran for 52 yards on 10 carries.
QB COMPARISON
Lions: Coach Jim Caldwell said about Orlovsky: "Dan's obviously a guy who that has a real good understanding of systems. He does a good job in terms of leadership and he's effective. He's doing a good job. This is Game 2, so we've got a little ways to go yet." Kellen Moore, who hopes to beat out Orlovsky as Stafford's backup, finished up and went 3 for 7 for 31 yards.
Redskins: McCoy replaced Griffin and went 5 of 6 for 80 yards and one TD pass. Cousins was 8 for 12 for 91 yards and a score.
INJURY UPDATE
Lions: Caldwell said about injuries to DT Caraun Reid (ankle) and G Larry Warford (ankle): "Just got nicked up a little bit, so we'll see how serious it is in the next couple of days or so." Other injuries: TE Jordan Thompson (knee), LB Kevin Snyder (hand).
Redskins: LB Adam Hayward will be evaluated for a possible torn knee ligament. If Hayward is done for the season, he would join TE Niles Paul (broken ankle) as major losses for Washington's special teams.
SO CLOSE, YET SO FAR
As the first-half clock wound down, McCoy scrambled for 9 yards to the 1, then called timeout with 2 seconds left. But on the next play, McCoy tripped as he pulled away from center and fumbled. The Lions recovered.
WOW!
When Cousins completed an 18-yard pass to rookie receiver Tony Jones on third-and-14 in the fourth quarter, the exuberant stadium announcer celebrated the relatively meaningless play by yelling, "Wow, Cousins!"
ZZ TOP
Lions rookie RB Zach Zenner accounted for 60 of Detroit's 80 yards on a third-quarter touchdown drive. He caught two passes for 41 yards, including a 5-yard score, and ran three times for 19 yards.
QUOTABLE
Lions: Caldwell said about all of the pressure on Griffin, who was hit repeatedly: "The guys up front, with the pass rush, did a nice job collapsing the pocket and getting a couple of 1-on-1 opportunities. He's a dangerous guy. (If) he gets out of the pocket, he can give you some problems, and obviously he's got a strong arm. It was good to see our guys get up field and work against a good quarterback."
Redskins: Asked about running over defenders, Matt Jones said: "That's just what the Lord blessed me with, right there -- toughness and stuff like that."
BOO BIRDS
The FedEx Field faithful were in midseason form during the second quarter of the second exhibition game, booing after Griffin was sacked in the second quarter. On the very next play, he was sacked again -- and left injured.
---
---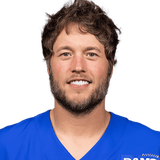 Get more from Matthew Stafford
Follow your favorites to get information about games, news and more
---