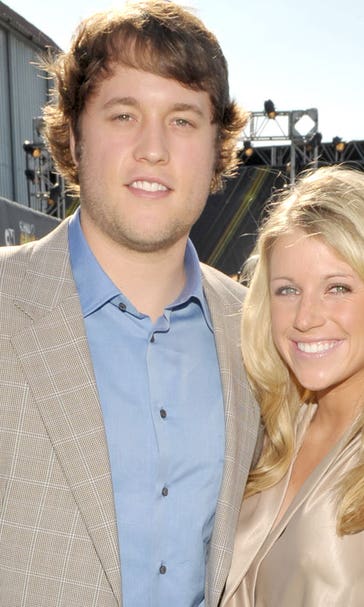 Wife of Detroit Lions QB Matthew Stafford teases new Dish Network commercial
July 10, 2015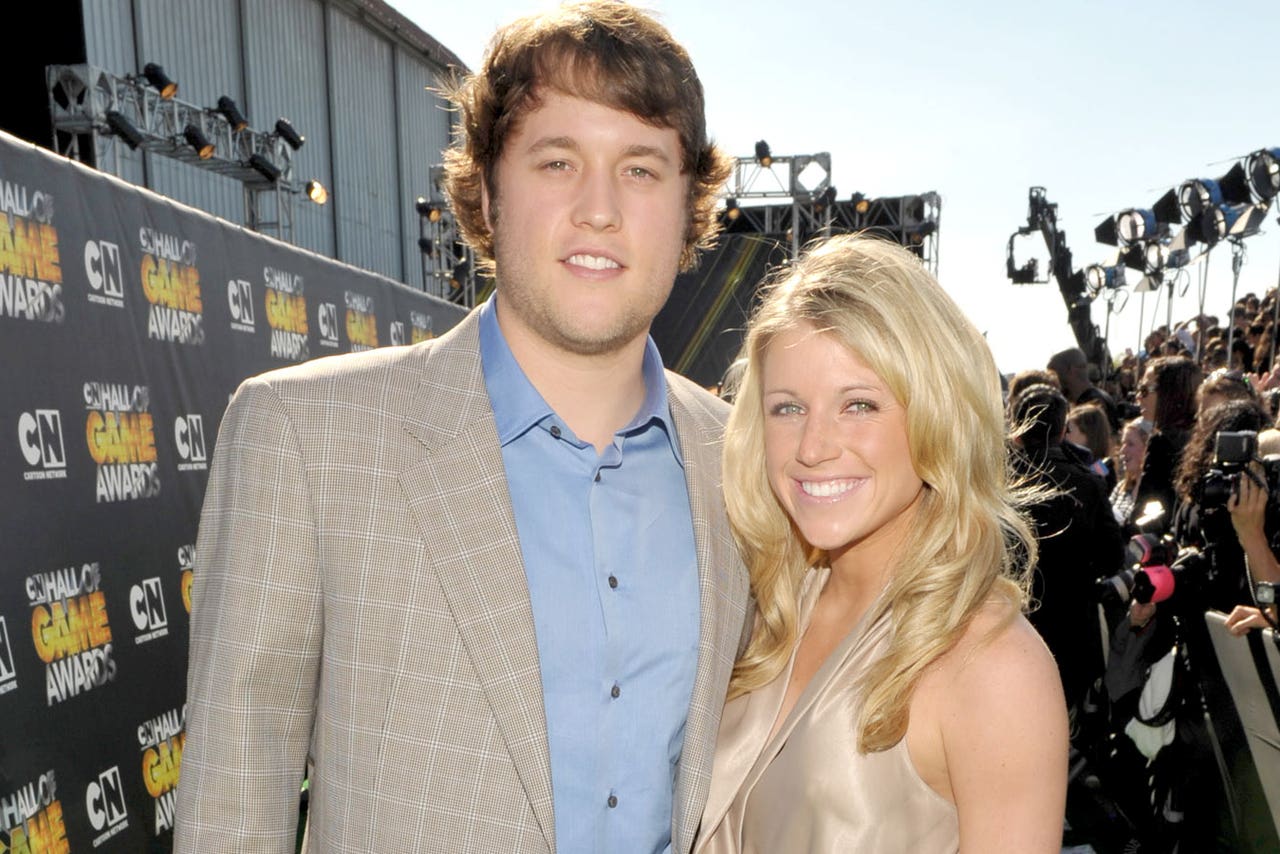 NFL quarterbacks are often the stars of hit television commercials. In Matthew Stafford's case, his wife, Kelly, is too.
The newlyweds are starring in a new commercial for Dish Network together, and Kelly shared a still-frame of the scene on her Instagram. In the picture, she's sneaking up behind the Detroit Lions quarterback (who's sitting in a leather chair while wearing a fancy bathrobe) with an air horn pointed at his head.
You can only imagine where the commercial goes from there.
Steve Schrader of the Detroit Free Press rounded up a few ads in which Stafford has starred in the past, including one with Kelly, when she was still his fiancée, as a nurse (Matthew plays a surgeon). 
You can watch them below:
(h/t Detroit Free Press)
Photo Credit: John Shearer/WireImage
---
---