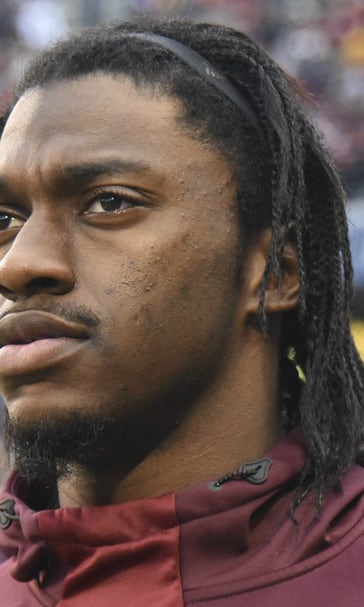 Why the Cleveland Browns are seriously considering Robert Griffin III
March 22, 2016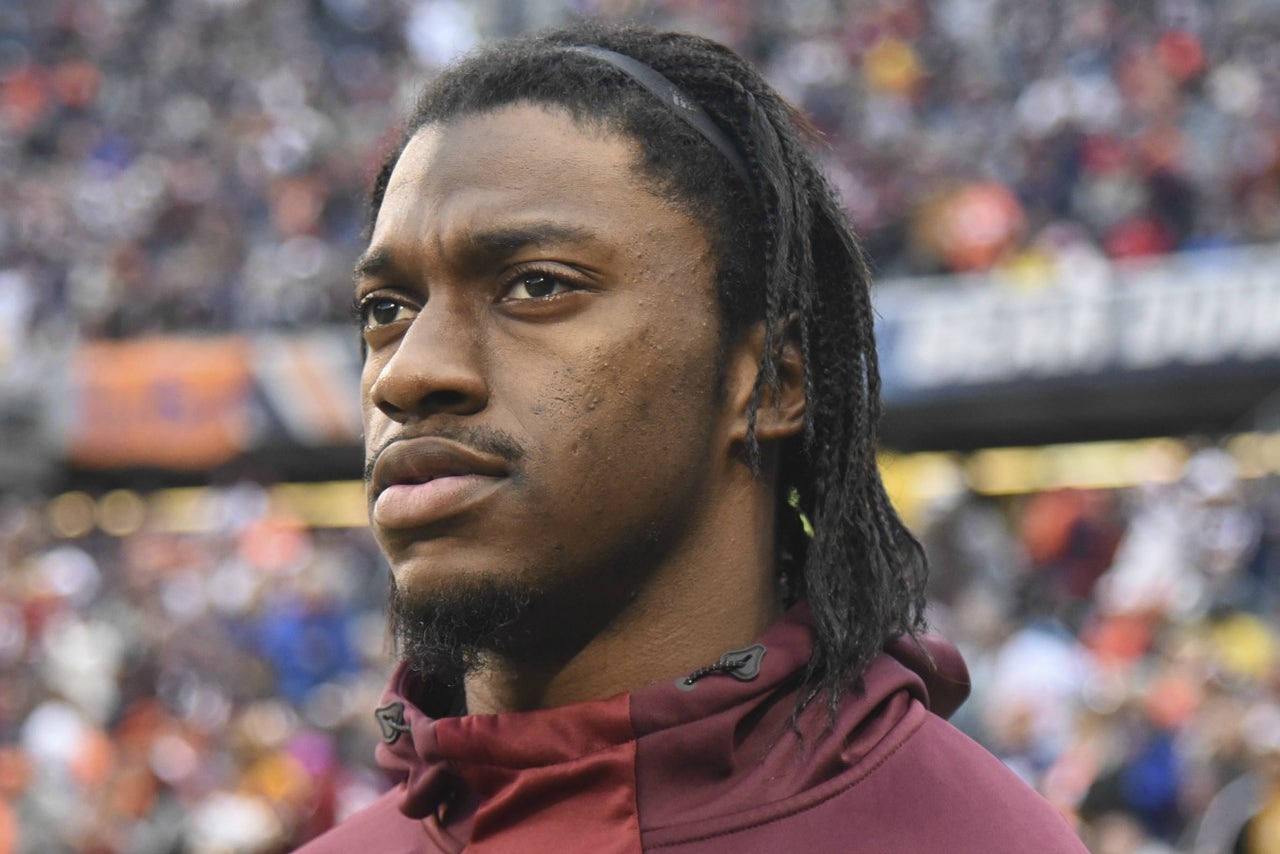 BOCA RATON, Fla. -- There was something Hue Jackson wanted to see from Robert Griffin III when the former No. 2 overall pick and Heisman winner arrived in Ohio for his visit with the Cleveland Browns last week.
Above football awareness, health and a general understanding of the Browns' situation, Jackson needed validation Griffin had one other quality he might have lacked during his time in Washington. Without it, there would be no chance of Griffin becoming a Brown.
That thing was humility, which Jackson believes is the key to Griffin  ecapturing the success he once enjoyed.
"Absolutely, you have to be (humble), you have to have a side to you that says, 'Look, it's not them. It's about me, too,'" Jackson said during the AFC coaches' breakfast Tuesdayhere at the annual NFL meetings. "That goes a long way with me. I don't know what a lot of other people want. Because until that happens, can you start to rebuild if you still think it's about them?
"You're kind of walking with that guck on you. That doesn't come off as fast."
The guck has stained Griffin's reputation, which was once that of a dual-threat quarterback who was the future of the position in the NFL.
Now, he is a young man without a team, having been nudged out by Kirk Cousins after a combination of injuries, scheme change and ego led to his downfall with the Redskins. Griffin will either continue to be bogged down by those factors and become a journeyman backup or he will find an opportunity with a team that will give him a second chance at being a starter and he will grasp it.
The possibility of that latter scenario is why the Browns and New York Jets were the first two teams to bring Griffin in for a visit shortly after the Redskins released him. The distraction Griffin's presence became in Washington, coupled with his declining performance on the field, makes it easy to forget there was, and still might be, a huge upside for a team in need of a franchise quarterback that can worry opposing defensive coordinators.
"He won the Heisman," Jets coach Todd Bowles said, digging way back for evidence of Griffin's ability, "so I would say he's a good player and can throw the ball."
Added Jackson, "He's a young man who's played the position and had success. He's also a young man who's versatile. He can run and he can throw. The guy was rookie of the year as the No. 2 draft pick. So you feel good about that."
The question is whether that player still exists. Despite some rumblings around the league that Griffin's knee will never be the same after the ACL repair following the 2012 season, Bowles said the Jets gave Griffin a physical during his visit and the team had no concerns on that front.
Bowles seemed to think Griffin's struggles, which began in 2013 when he was sidelined most of the offseason and through the entire preseason, were due to the change in offense that coincided with Jay Gruden's arrival in 2014.
"He's changed schemes, and sometimes when you change schemes, it takes a minute," Bowles said. "That's not to say if it was good or bad, just the fact the scheme is different and I don't know what was going through his head at that time."
There was also a theory Griffin had excelled on pure athleticism in his rookie year but then struggled once defensive coordinators figured him out. Bowles doesn't believe that.
"No, you've gotta be around him a long time to do that," Bowles said.
Said Jackson, "I don't buy any of that. I've been figured out, I was told. Everybody's been figured out, so I don't feel that way. And everybody has a book on everybody in this league. No question they do. But at the same time, it's the people who are supporting you and creating an environment for you. That's what's most important."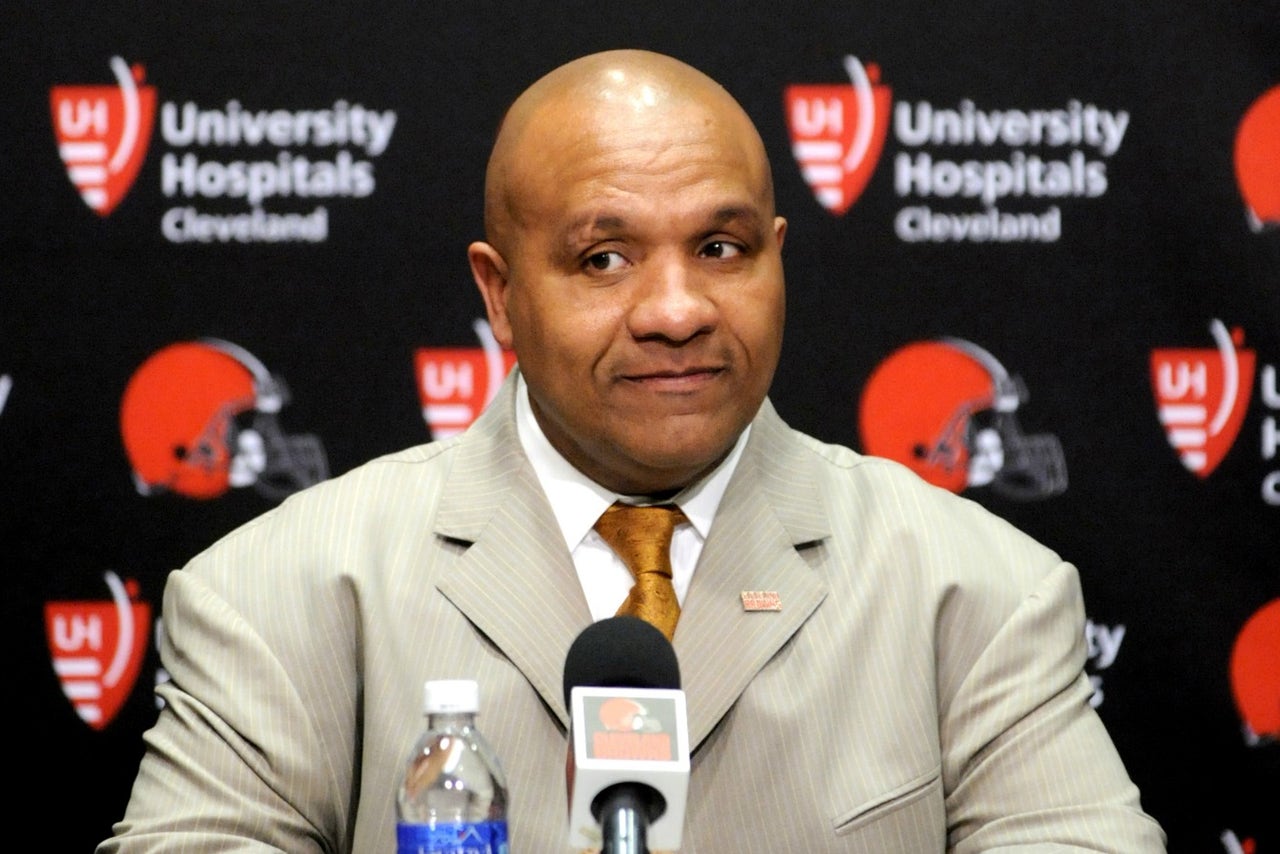 Browns head coach Hue Jackson
That comment right there was a hint Jackson believes he can support Griffin and create the right environment for him. He's been a respected offensive coordinator for some time now and has made quarterbacks successful. Andy Dalton's 2015 season (25 touchdowns to only seven interceptions and a career-high 8.4 yards per attempt in 13 games) was the latest example of that.
Jackson said he saw some areas where he could help Griffin. He also noted Griffin has heard the criticisms of his play in the pocket for four years now and seems eager to correct those mistakes. When asked if Griffin fits his scheme, Jackson noted how multiple his offense is and how he tailors it to the quarterback, rather than vice versa. Anyone who has seen the unorthodox formations Jackson has designed and called in recent years can confirm his scheme is indeed, as he put it, "flexible."
So maybe Griffin's best hope to revive his career is in Cleveland with Jackson, a coach who believes in tough love and wants to make sure Griffin is ready to accept it.
"In the National Football League, you have to keep growing, I don't care what the situation is. You have to continue to grow," Jackson said. "And in order to grow, you have to admit you made mistakes along the way and there are some things you can do and fix.
"I think he's in a great place right now, I think he wants to play, I think he understands he's talented enough to play but I think he knows there's some things he needs to fix. I think he's willing to do that, I think he knows there are some things he could've done better. And I think he wants to take on whatever challenge lies ahead, however it unfolds for him."
So if everything is positive, why hasn't Griffin been signed already? Because the Jets are still hopeful they can re-sign Ryan Fitzpatrick (Bowles said the team has a deadline it has discussed but wouldn't divulge it). Meanwhile, the Browns are taking their time, evaluating their veteran options (Josh McCown remains a decent fallback while a trade for Colin Kaepernick seems to be a long shot) and the rookies in the draft they could potentially take at No. 2 overall. And maybe because Jackson wants to make absolutely sure Griffin is ready mentally to accept the challenge and his coaching.
"You asked me a bunch of questions so I answered them, and everybody believes I like him and I do. He's a good young man," Jackson said. "But we're still in our process. We're not just going to jump on the table and do something to do it. We have to weigh all of the factors."
---
---