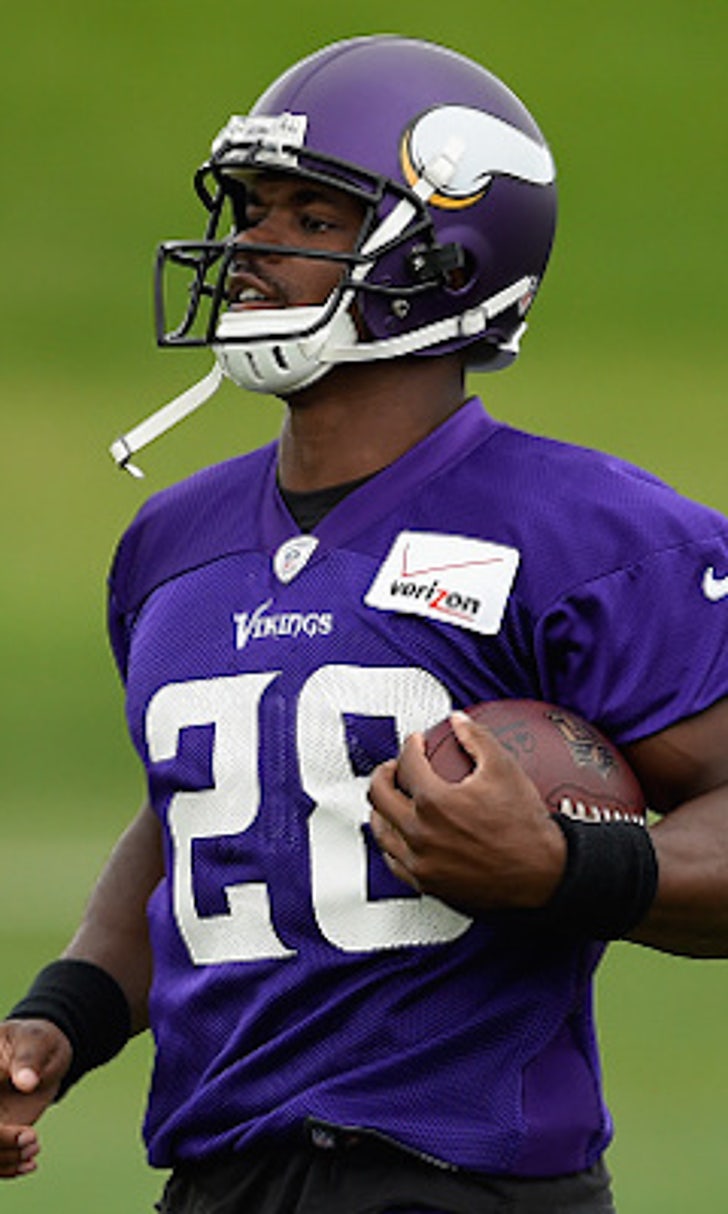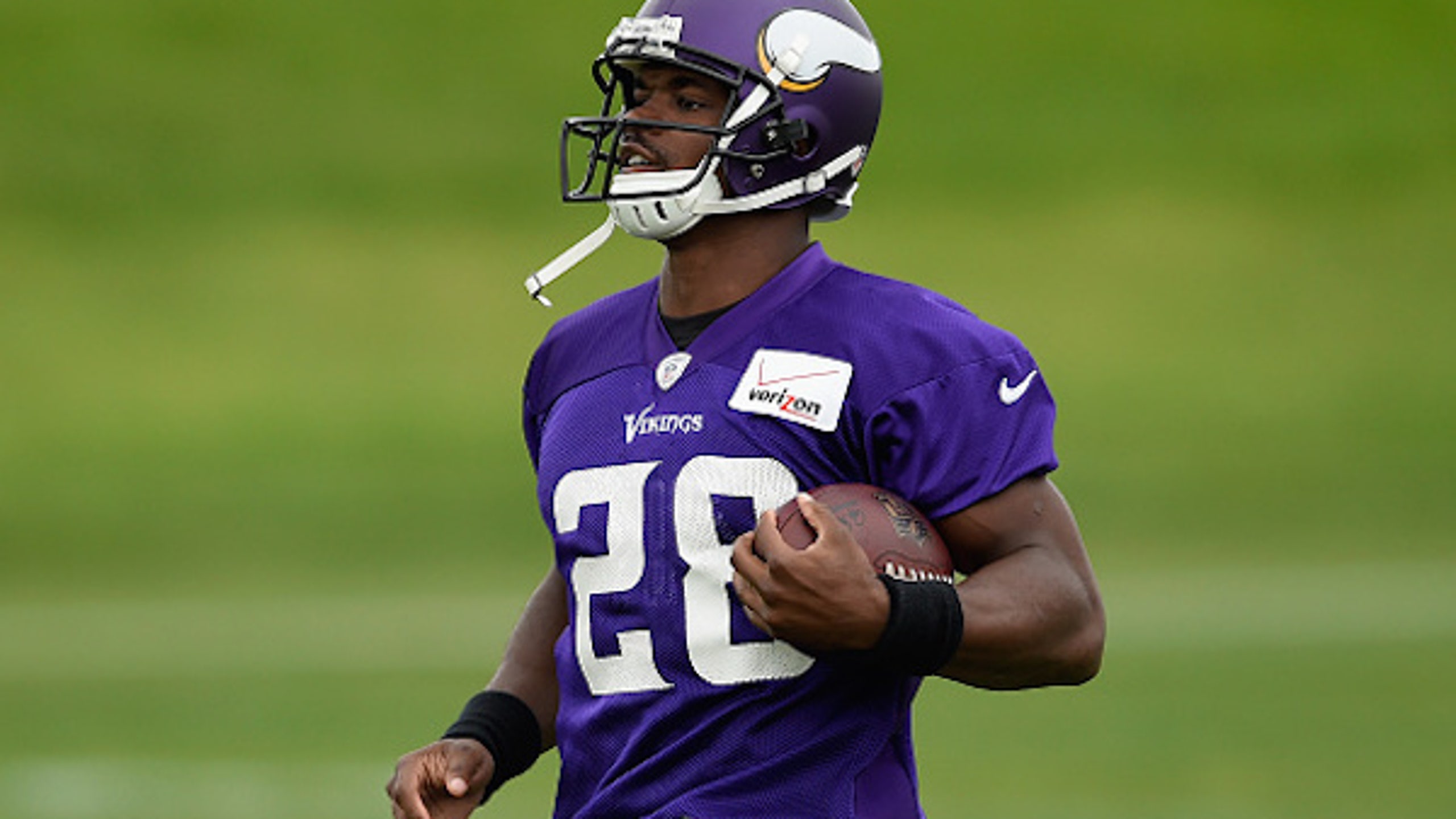 What are Peterson's chances of breaking Smith's record?
BY foxsports • June 16, 2015
By Sean Tomlinson
Adrian Peterson has never lacked for confidence. The 217-pound Minnesota Vikings running back whose physique makes him closely resemble Mount Kilimanjaro has little reason to doubt himself.
That's especially true now after he spent nearly an entire season away from football, and therefore he's not a real 30-year-old running back. His football body is actually 29 years old.
He's fresh, and feeling young. But as otherworldly as Peterson has often looked throughout his career, even he has his human limits.
Over the weekend at Adrian Peterson Day in Palestine, Texas, he said two records are still well within his grasp: The single-season rushing record currently held by Eric Dickerson, and Emmitt Smith's all-time career rushing mark.
Let's look closely at the latter, because Smith's record will require nearly unmatched longevity and winning a fight against every running back age fact we hold dear.
"I don't think it's impossible," Peterson told Chris Tomasson of the St. Paul Pioneer Press. "A lot of things are still to come … I look at things like anything is possible. [Smith] played 15 years. I'm going into year nine but I only have eight on my body."
He's right with that math, but then the numbers get daunting.
Peterson is currently sitting on 10,190 career rushing yards. Excluding his one-game 2014 season, he's averaged 1,445 rushing yards per year. On the high end is 2012 (2,097 yards) when he finished just shy of breaking Dickerson's single-season record, and on the low end is Peterson's injury-shortened 2011 year (970 yards).
Smith has set the bar at 18,355 yards, putting Peterson 8,165 yards behind him entering 2015. So at his current average yearly rushing pace Peterson will need a little less than six seasons to match Smith (it's 5.7 if you're a fan of exact numbers).
He'll need to play an absolute minimum of five more seasons then. And he'll need to do much than merely be present and healthy, which is difficult enough for a running back after logging well over a decade's worth of touches. Peterson will need to maintain his current high level of bruising, and never fall from that plateau.
That's more than challenging, and is nearly unprecedented. The man he's chasing is renowned for his long, 15-year career. But Smith was done at 35, and faded as he reached the finish line.  His last 1,000-plus yard rushing season came at the age of 32.
Peterson's chances would improve if he played even longer, which is the plan.
"I think I can play [past Smith's retirement age of 35]," he told Tomasson. "I'm blessed with tremendous talent and recovery and everything, so I feel like I'll be able to play as long as I want."
Peterson's recovery ability is about on par with any villain ever in the"Terminator" movies. But barring another 2012-like explosion he'll have to fight perhaps the mightiest enemy history can throw at him.
Only one running back in league history has posted a 1,000-plus yard rushing season at the age of 35 or older. It was John Riggins of the Washington Redskins in 1984 with his 1,239 yards. Smith's 937 yards during his final season is second on that list. He averaged only 3.5 yards per carry that year, and a career single-season low 2.8 the previous season.
Smith looked indestructible at one point, too. But then like every other running back he was slightly less than himself at the end.
That didn't matter for Smith, because he already had the career rushing record over Walter Payton and was well ahead of any active player. But Peterson can't be anything less than perfectly healthy and a league best runner for five-to-six more seasons.
Good luck with that.
More from This Given Sunday:
---
---