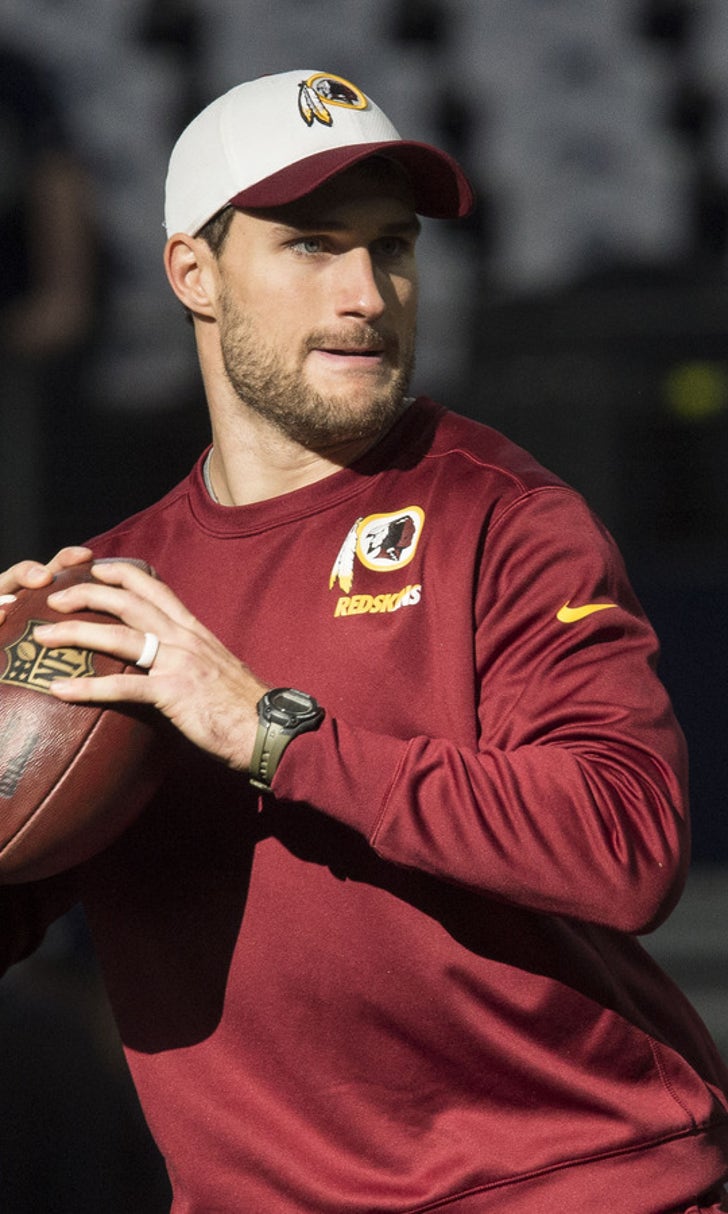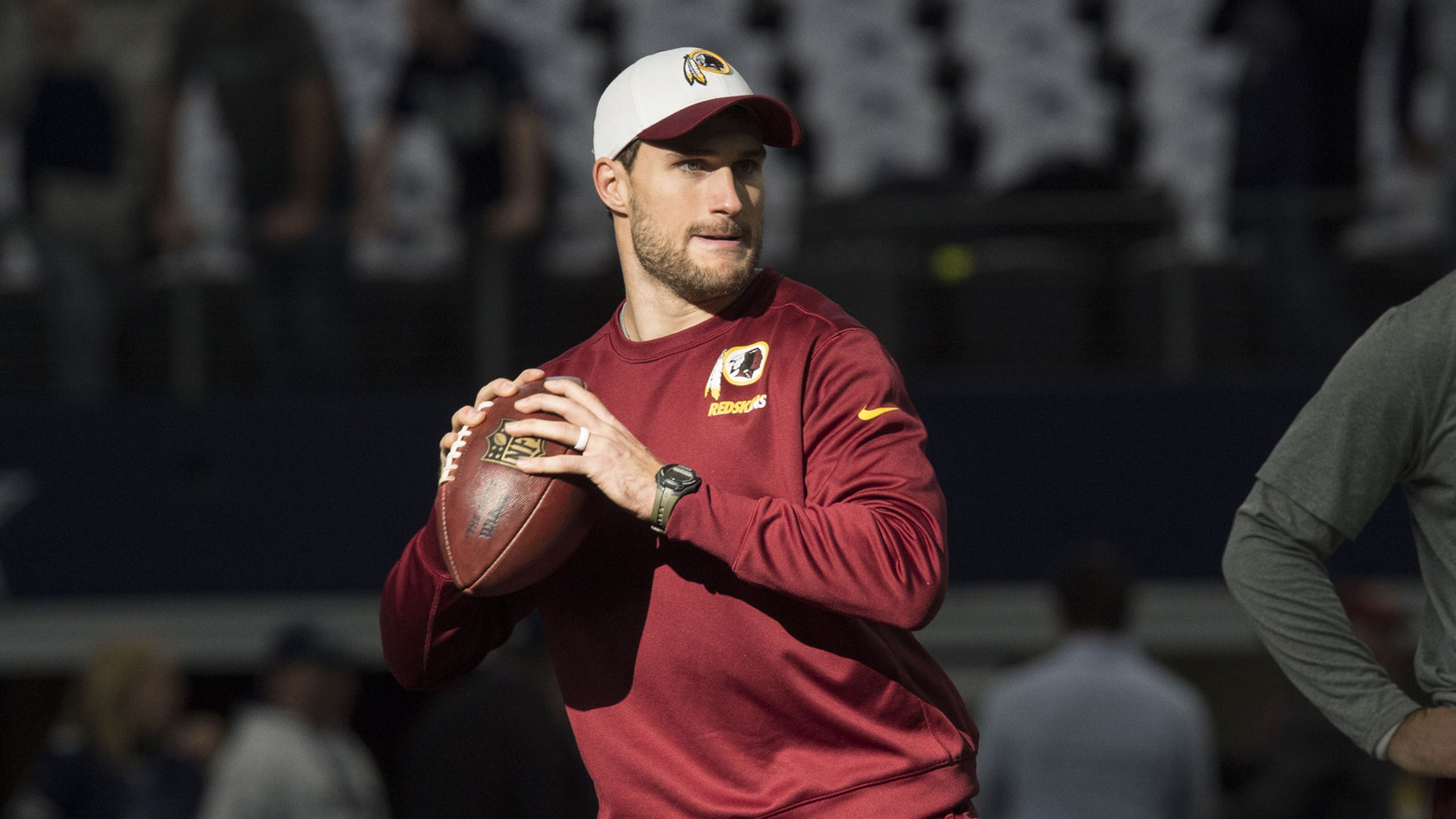 Washington Redskins: 8 building blocks for 2016
BY foxsports • January 13, 2016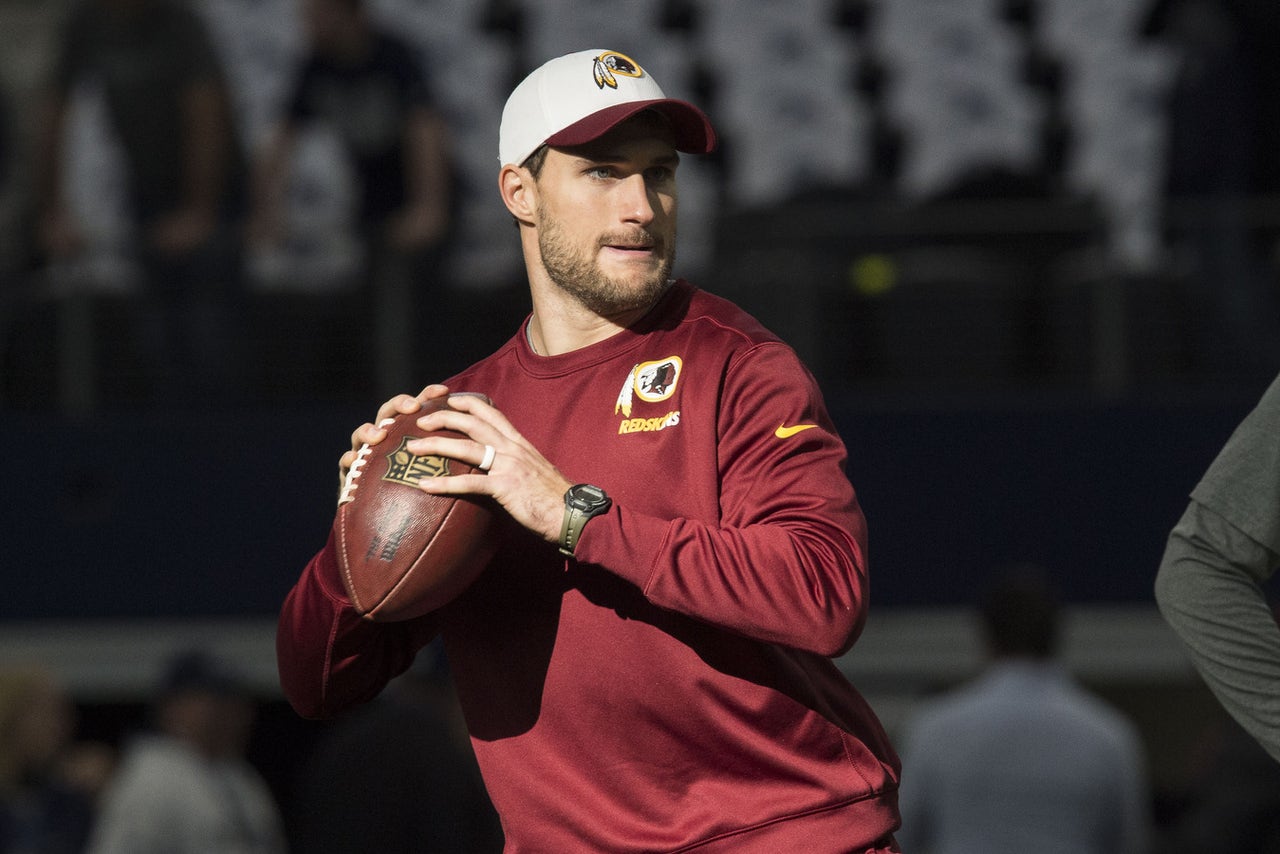 The 2015 Washington Redskins' season may have caught some of the NFL off guard, but with several key players growing or solidifying their positions, it really shouldn't be all that surprising. The Redskins have playmakers on offense and a strong offensive line. On defense, they have elite pass rushers and a respectable secondary. A lot of those critical players will return in 2016. Let's look at the top eight players who the Redskins can build around in 2016.
1. Kirk Cousins
OK, technically Kirk Cousins is about to be an upcoming free agent. But the Redskins would be absolutely crazy to allow Cousins to hit the open market. In his first full season as Washington's quarterback, Cousins completed a league-leading 69.8 percent of his passes, threw for 4,166 yards and 29 touchdowns, and proved he has the skillset to be a franchise quarterback. So the Redskins have two options: 1) They can give him the franchise tag, which would pay him around $20 million next year and would allow the Redskins to see another year of Cousins before making a long-term decision, or 2) Go ahead and give him that long-term deal right now. Either way, it'll end up being costly for Washington, but it will likely be totally worth it.
2. Jordan Reed
NFL, meet Jordan Reed ... again. Reed went off in 2015, finishing his year with 87 receptions, 952 yards and 11 touchdowns, all smashing his previous season highs. That was the fifth-most receiving yards by a tight end last year, and his 11 touchdowns tied Rob Gronkowski for the second-most among tight ends. It was especially important for Reed to have that year, considering the Redskins had significant losses at the tight end position throughout the season, losing Niles Paul during preseason with an ankle injury, Logan Paulsen for the entire season with turf toe, and Derek Carrier after Week 14. Look for Reed to continue that success into next season as one of the NFL's top tight ends.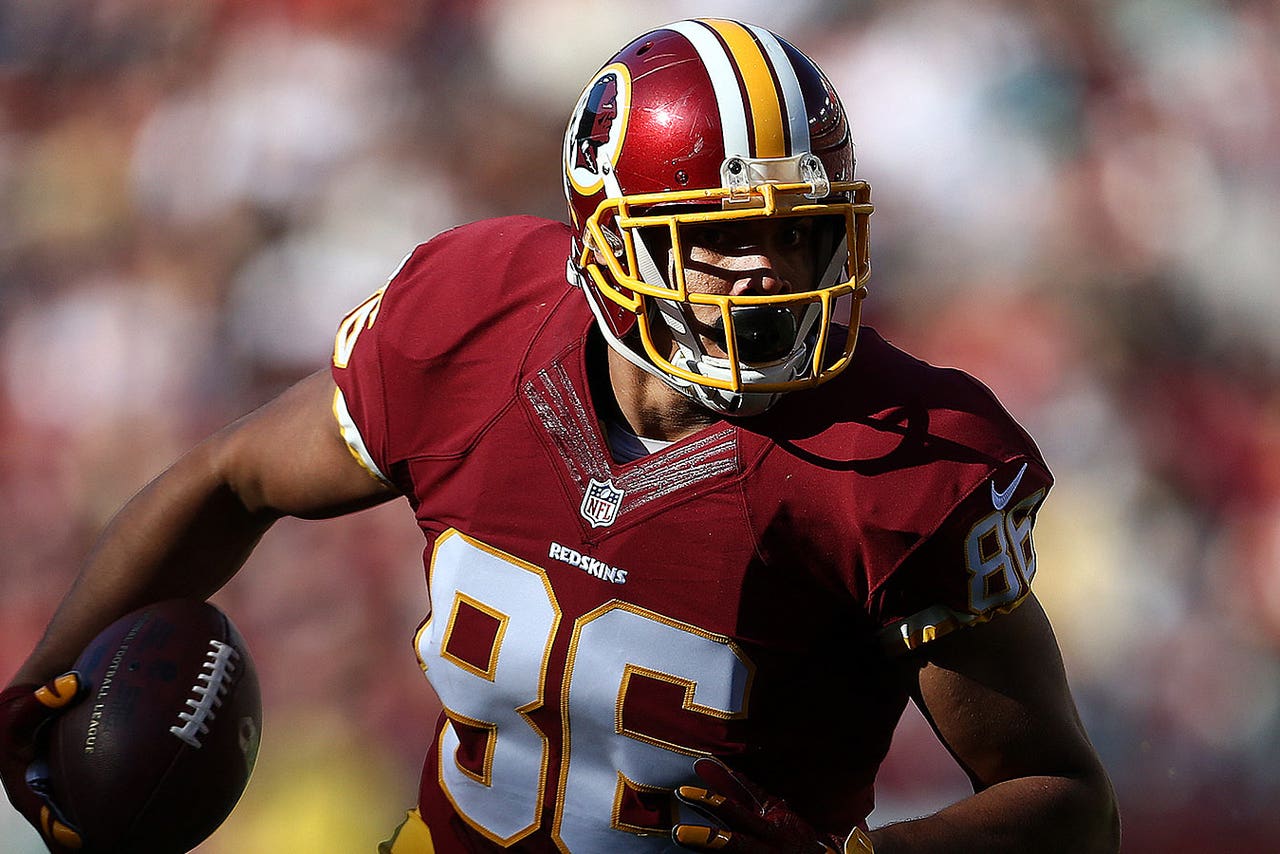 Jordan Reed can realistically be one of the best tight ends in the NFL next season. (Photo by Matt Hazlett/Getty Images)
3. Trent Williams
The Redskins' offensive line was strong this season, and one of the reasons was because of Trent Williams, who once again solidified himself as one of the best offensive lineman in the NFL. According to Pro Football Focus, the 2016 Pro Bowler was ranked as the sixth-best left tackle in the NFL, and the eighth-best overall. Williams allowed just 19 total quarterback pressures and two total sacks in his 14 games. Cousins is in good hands with Williams blocking for his blindside.
4. Brandon Scherff
When the Redskins snagged Brandon Scherff with the fifth-overall pick in the 2015 draft, the decision really turned some heads. Leonard Williams, the top defensive end and a consensus top-five pick, was still on the board. But the Redskins saw potential in the 6-foot-5, 320-pound lineman. He started off a bit slow, and he may never have the skill set to play as a tackle (as he did at Iowa), but Scherff began to settle into his role in the closing weeks of the season. Overall, Scherff was rated as the 31st-best guard out of 82 qualifiers, according to Pro Football Focus. But, as Jeff Dooley of the Washington Post pointed out, Scherff ranked as the 10th-best guard from Weeks 10 through 17. Scherff can only grow as a player, and the Redskins should expect an even better year from Scherff.
5. Bashaud Breeland
Bashaud Breeland has become one of the Redskins' better late-round draft picks in recent years. In his second season as a starting Redskins corner, Breeland recorded the second-most tackles on the team, with 59. He also recorded two interceptions and forced three fumbles, and he defended 16 passes on the year, which also led the Redskins. Breeland complemented Will Blackmon and Chris Culliver well, and at just 23, the Redskins could have found their long-term cornerstone cornerback every team is seeking.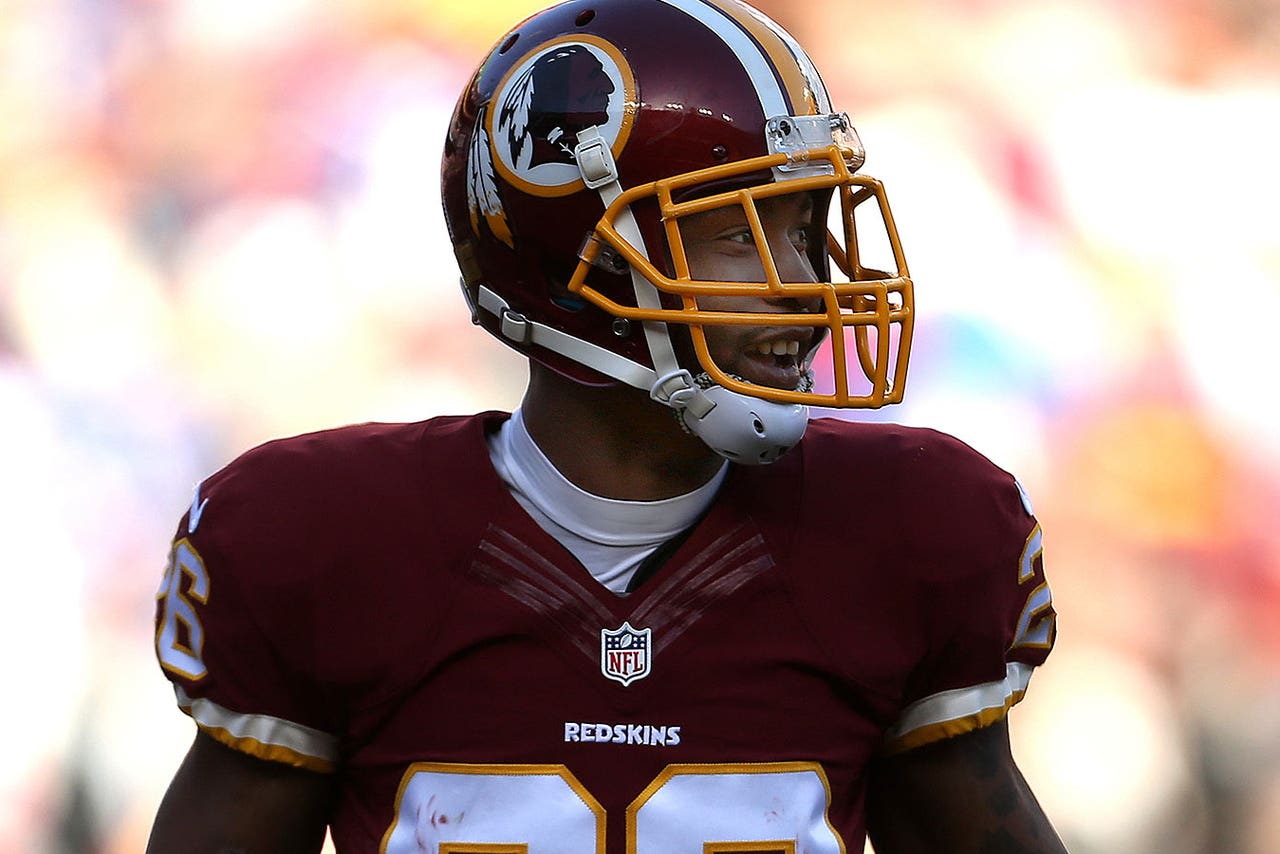 Bashaud Breeland has quietly put up two solid seasons in his first two years in the NFL. (Photo by Matt Hazlett/Getty Images)
6. Ryan Kerrigan
No player has embodied Washington Redskins' football more than outside linebacker Ryan Kerrigan in recent years. He had an off year as far as overall production, as he recorded just 33 tackles on the year, a season-low for the fifth-year pro. But Kerrigan still provided the team with 9.5 sacks and forced two fumbles. Kerrigan can certainly turn everything around and be better next year. If the Redskins decide to sign Junior Galette, who missed the entire 2015 season with a torn Achilles tendon, Kerrigan should be able to find more space to get to the quarterback, as the two will combine for one of the best pass rushes in the NFL.
7. Matt Jones
With Alfred Morris' future with the Redskins in question, the Redskins may turn to Matt Jones next season to take the bulk of the carries. In his rookie year, Jones helped out the Redskins as a change-of-pace back, and at times showed signs of pure skill. He rushed for 490 yards and three touchdowns, and added another 304 yards in the passing game. He's a perfect blend of size and speed, and he appears to have the making of an every-down back.
8. DeAngelo Hall
DeAngelo Hall did something he had never done before this season: He played as a safety. With each game, Hall seemed to become more and more comfortable with his new role. The Redskins have a tremendous amount of depth at the corner position, but the skill at safety was a little scarce in 2015. Head coach Jay Gruden has already stated he believes Hall can be a top safety in the NFL. And if he can truly develop into that role, the Redskins' passing defense should be seriously good next season.
All statistics provided by Pro Football Reference and Pro Football Focus.
Tommy Chalk writes about the NFL and NHL for FOX Sports. You can follow him on Twitter @Tommy_Chalk
---
---