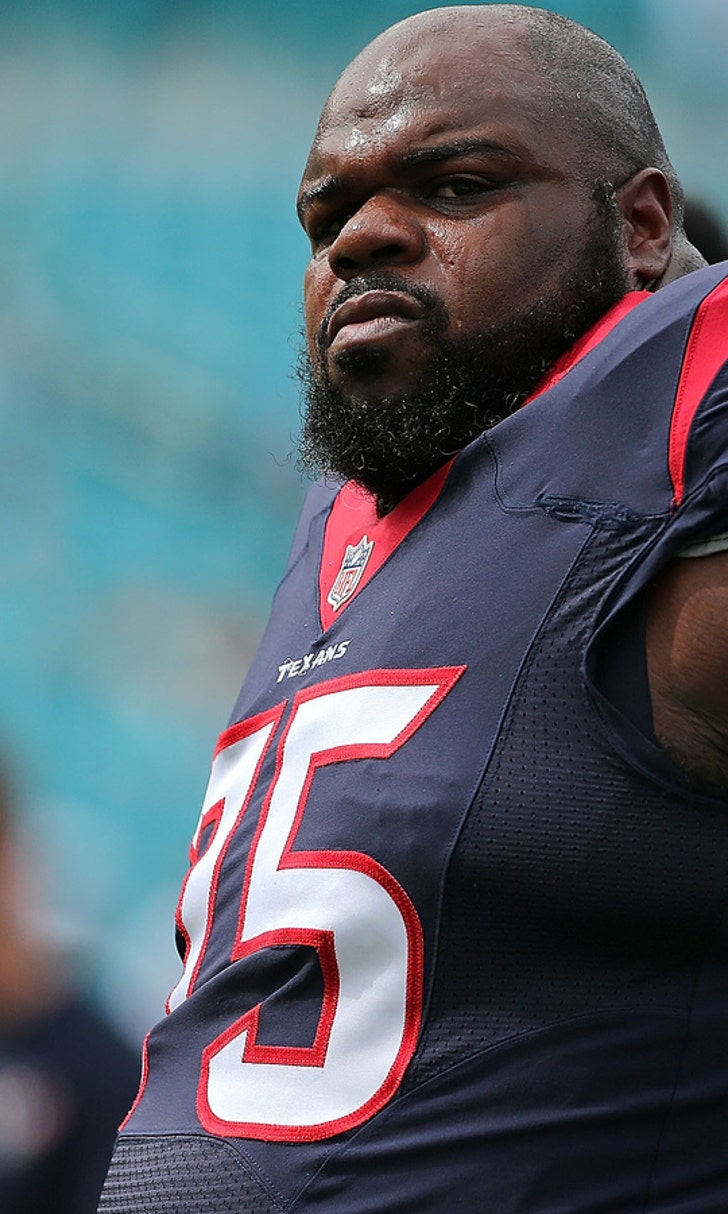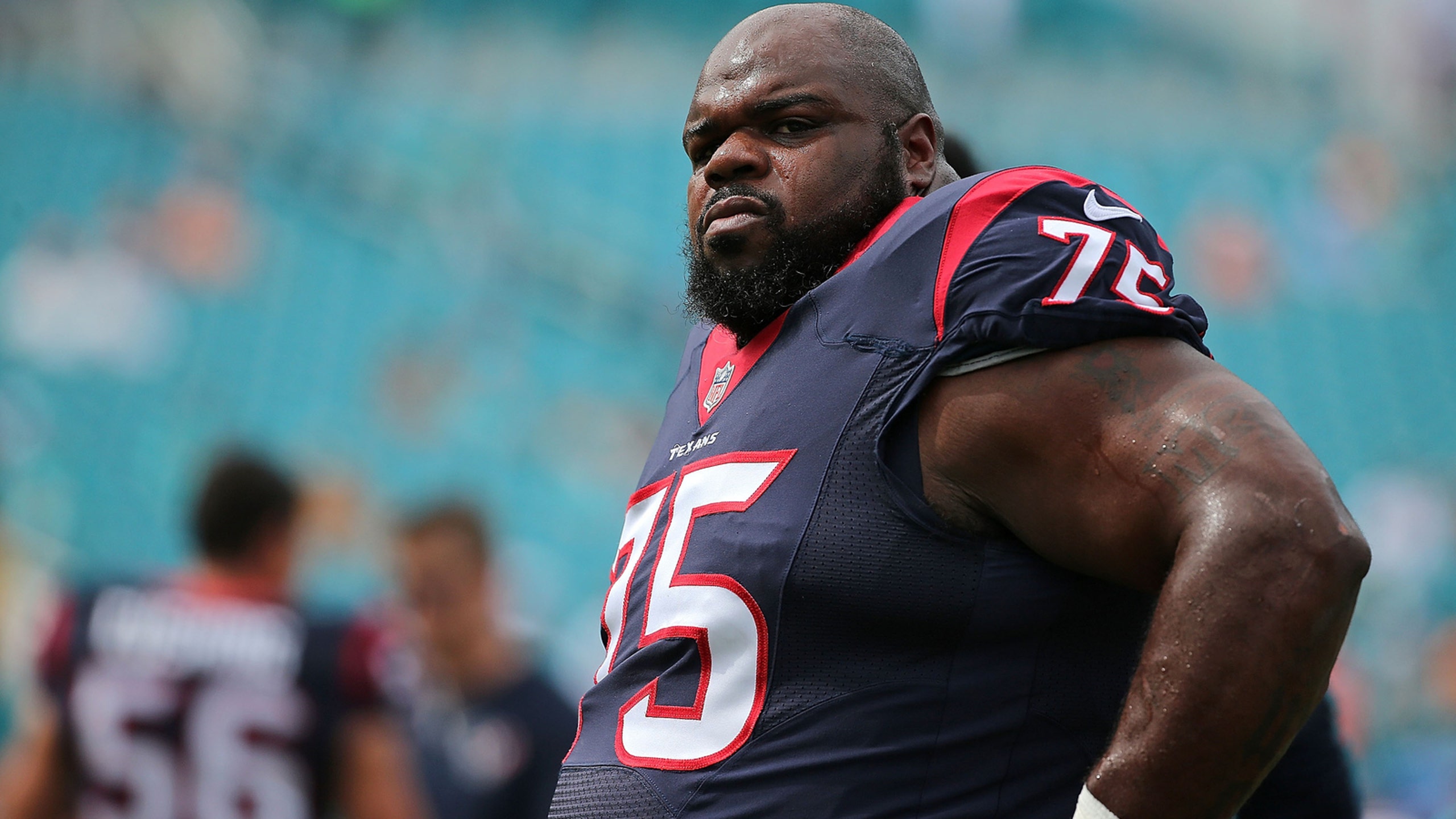 Vince Wilfork on Texans' turnaround: 'I'm not surprised'
BY foxsports • January 8, 2016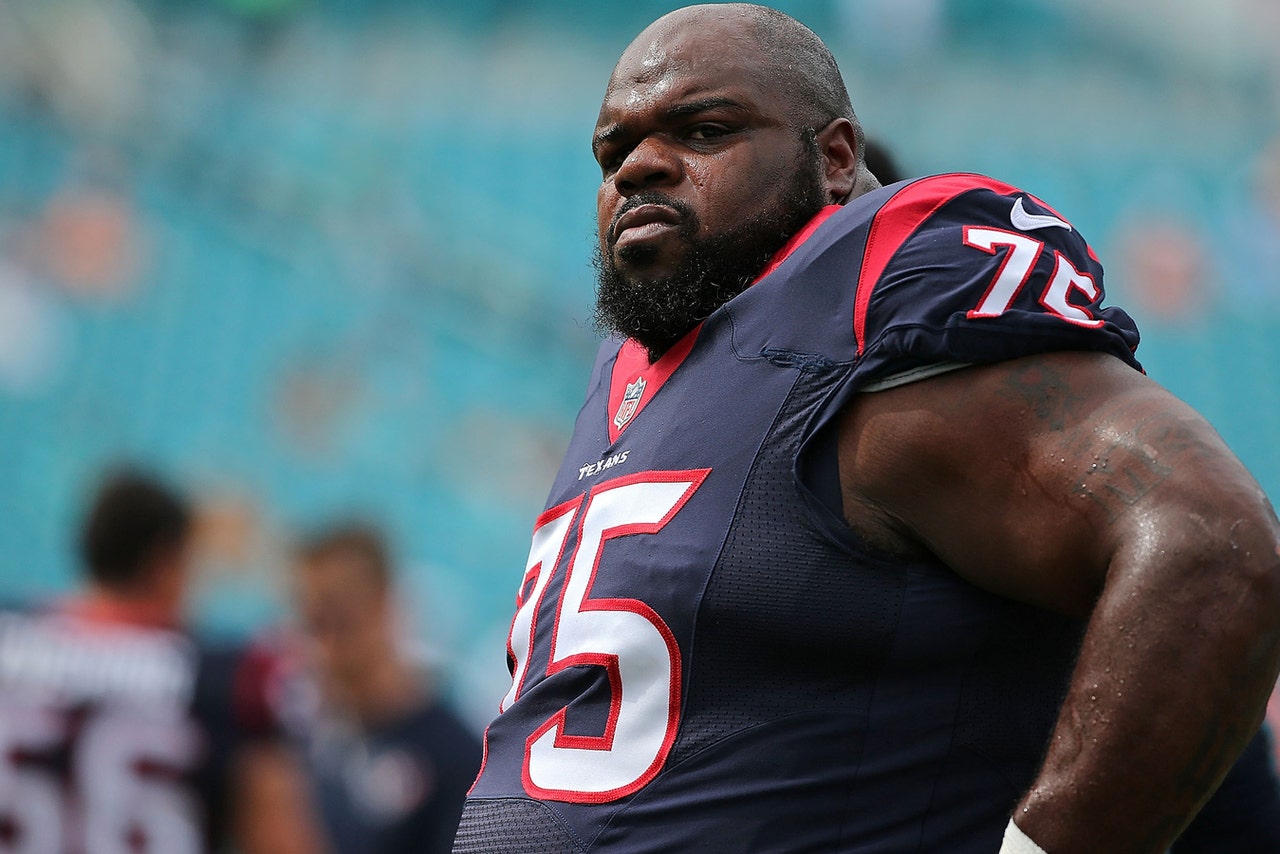 As the Houston Texans get set for Saturday's playoff game against the Kansas City Chiefs, veteran nose tackle Vince Wilfork is back in familiar territory.
Wilfork, who joined the Texans in March, made in the postseason nine of his 11 seasons with the New England Patriots, including two Super Bowl victories. His 21 games of playoff experience is tops among Houston players.
After a difficult start to the season, the Texans rebounded to claim the AFC South title and their first trip to playoffs since 2012. It's something Wilfork said he expected all along.
"I'm not surprised," Wilfork said. "A lot of people might be surprised, but I don't think anybody in this locker room is surprised after being 2-5 that we're where we at. Wish we could have won more games and did all that, but it don't happen like that. And we're 9-7, we won the division. We're where we want to be. Even if we would have won 12 and 13 games, we're at the position we want to be in in the postseason, and that's a start. Here going forward, we have to be at our best."


Wilfork said Satrurday's game validates his decision to sign with Houston after being released by the Patriots in salary cap move last March.
"If you believe in something, anything possible. And that's one of the main reason for my coming down here and my belief in this organization. I believe in these teammates and I believe in what they have done. So that's one of the reasons I came down here to be in this position."


While Wilfork and the Texans are focused on the Chiefs, with a win Saturday, there's a chance Houston could next face Wilfork's former team in the Divisional Round, depending on seeding.
---
---