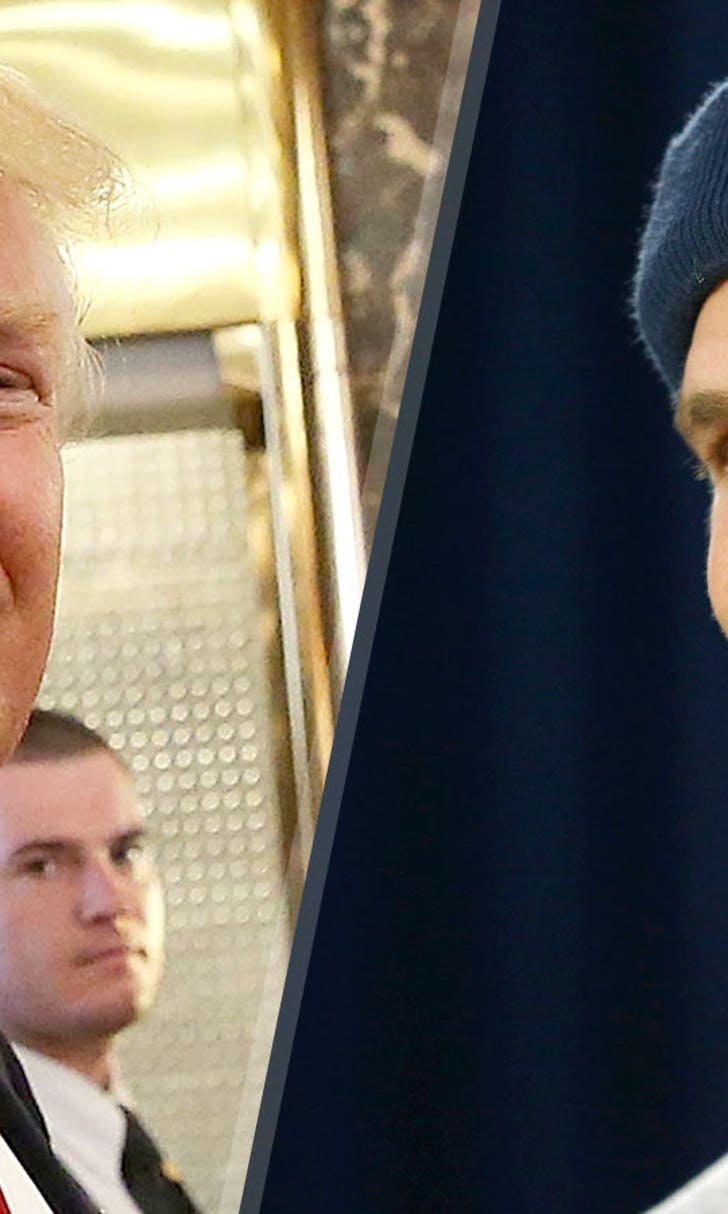 Trump comes to Brady's defense during interview on live TV
BY foxsports • July 29, 2015
In the wake of NFL Commissioner Roger Goodell's decision to uphold Tom Brady's four-game suspension over Deflategate on Tuesday, the Patriots quarterback found support from a rather boisterous, and at this moment increasingly popular, voice.
Donald Trump.
On Tuesday night, The Donald spoke with CNN's Don Lemon via telephone on a live, televised interview. While much of the talk centered on Trump's candidacy for the Republican presidential nod in 2016 and the bevy of controversies the Trump camp has ignited in recent weeks, talk toward the end turned to Trump's feelings on the Brady decision.
And, as he typically does, Trump pulled no punches. But he wasn't throwing any toward Brady.
Among some other things Trump said:
Trump's support for Brady and simultaneous criticism of the NFL should come as no surprise.
Here is what he has said about Brady in the past:
And of course Trump was one of the highest-profile owners of the USFL in the mid-1980s. The USFL provided the greatest competition to the NFL in terms of a competing professional football league since the AFL.
Ultimately the USFL folded after the league won an antitrust lawsuit against the NFL -- and was awarded one dollar.
As for fans' thoughts on Trump supporting Brady? Here you go:
Tom Brady would have won if he was throwing a soccer ball. He is my friend and a total winner! @Patriots

— Donald J. Trump (@realDonaldTrump) May 8, 2015
They had no definitive proof against Tom Brady or #patriots. If Hillary doesn't have to produce Emails, why should Tom? Very unfair!

— Donald J. Trump (@realDonaldTrump) May 11, 2015
"Tom Brady is a friend of mine, a really good friend of mine." -Donald Trump on CNN just now, making #DeflateGate's most damning claim.

— Jason Schwartz (@JasonSchwartz) July 29, 2015
---
---