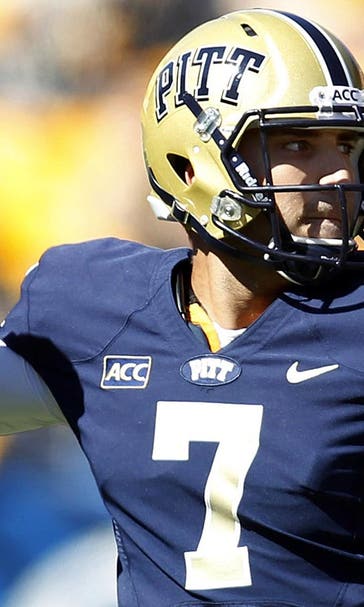 Tom Savage is aware of his meteoric rise, says he belongs in 'top QB' conversation
May 1, 2014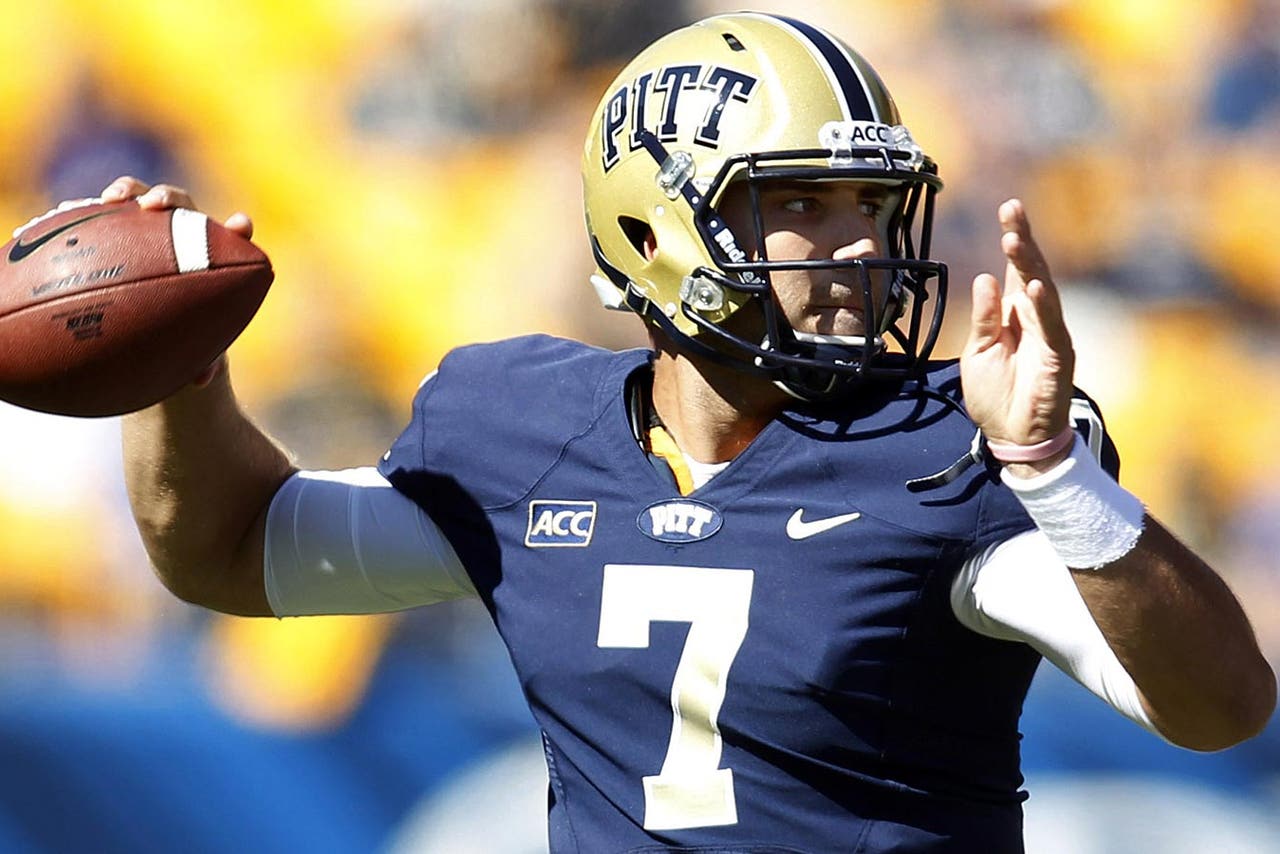 No player eligible for next week's NFL Draft has witnessed as big of a meteoric rise up the so-called draft boards as former Pittsburgh quarterback Tom Savage.
Since the NFL Combine in February, Savage has kept a low profile. He's spent his time staying sharp, working out for teams, taking trips to visit roughly 12 different facilities as he watched his draft stock soar. When the process began, Savage was likely a Day 3 selection, ranging as a projected fourth- to seventh-round pick. Last month, Savage was invited to be in attendance for the NFL Draft at Radio City Music Hall. He declined. While Savage has been aware of all the chatter, he's not making too much of it.
"I think it's funny because this interview is the first interview I've done since the Combine," Savage told FOXSports.com by telephone on Thursday. "I'm getting all this hype and media love and there's not one quote from me or anything. So it's a funny process, but I'm just trying to enjoy it. Like I said before, it's all fluff right now."
That doesn't mean that Savage isn't confident in his abilities. While most of the draft talk about quarterbacks has been dominated about Johnny Manziel, Blake Bortles, Teddy Bridgewater and Derek Carr, Savage believes that he should be considered as one of the top players at the position.
"Yeah I do belong in that conversation," Savage said. "I think any quarterback that's competitive believes they should be among the best. If they don't then that's not the guy you want. I think I have some attributes that make me the best quarterback in this class and I'm sure they think they have some attributes that make them the best quarterback in this class.
"But honestly I can care less where I go in this draft. As long as I get a shot, I'll be all right."
The 6-foot-4, 228-pounder's quick release and pocket presence are a couple reasons why teams covet him, but some reportedly believe he has a high ceiling and could project to be one of the best quarterbacks in this class. For Savage, his experience in college was just a starting point.
After beginning his career as a freshman All-American at Rutgers in 2009, Savage transferred after sustaining an injury early in the season and losing the starting job to Chas Dodd. Looking back, Savage admits he was "young, bitter and entitled" about things. He says the adversity strengthened him as a person and made him prepared to play football in a bottom-line business such as the NFL. His relationship with the coaching staff remains intact, though, as he noted he has spoken with former Rutgers head coach Greg Schiano on a weekly basis.
"Yeah, I speak to [Schiano] often and he says the same thing, 'Focus on what you can control right now,' " Savage said. "The talks have been real positive and he just helps keep me focused. It's been fun and I'm blessed to have a bunch of coaches I can talk to. Obviously transferring that many times, I've been around the block and met a few guys in my journey."
Savage initially transferred to Arizona, but never took a snap for head coach Rich Rodriguez.
"I felt that coach Rodriguez was a great coach and it would be a great situation to play for, but I had some things going on at home," Savage said. "I had an opportunity to go back to Rutgers as well so I thought that would have been a good situation to go back and kind of fix the problems that I had from leaving."
The NCAA ended up denying his appeal to return to Rutgers, which forced Savage to mull his options. He began working construction with his dad, which wasn't ideal for a former blue-chip recruit.
"To be honest with you, I hit rock bottom, at least as far as college football goes," Savage said. "I was working construction with my dad and then I walked on at Pittsburgh to get another shot. I kind of earned my stripes there.
"I know for sure what I don't want to do after football and that's work construction. Walking on and doing the scout team for the second straight year straight after being a freshman All-American, it was tough. It was definitely a roller-coaster career, but I wouldn't trade it for anything. I learned a lot from this whole game. It allowed me to love the game again."
Savage believes that he's a "blank slate" and the best is yet to come. He takes pride in his toughness as a quarterback and isn't afraid to take a hit.
The Tom Savage hype precisely began in October when NFL.com analyst and former Dallas Cowboys VP of player personnel Gil Brandt labeled him as "the best prospect you've never heard of." Brandt wrote that watching Savage play reminded him a lot of Hall of Fame quarterback Troy Aikman.
"That's definitely an honor," Savage said of being compared to the former Cowboys quarterback. "I wore No. 8 in high school because of Troy Aikman. I've always been a huge Troy Aikman fan. That's an honor. Obviously that's some pretty big shoes to fill."
As the season wore on, Savage showed efficiency and poise as he led Pittsburgh to a bowl berth. His stock steadily climbed as it gave scouts time to go back and watch the tape from his senior season. Over the course of the last month, every major NFL Draft analyst has discussed Savage's rapid ascension.
Whether the hype is manufactured media hype or substantial, every year a player lands himself in the first round, catching many by surprise. Could that be Savage? Possibly. But he's solely concerned on getting better and maturing as a quarterback.
"I think I have a lot more room to improve and I don't think I've peaked at all," Savage said. "A lot of my past coaches always told me that they think I could be a better professional player than a college player.
"To be honest with you, I don't know what that means, but it's exciting to hear and I'm excited for this next journey to start."
---
---