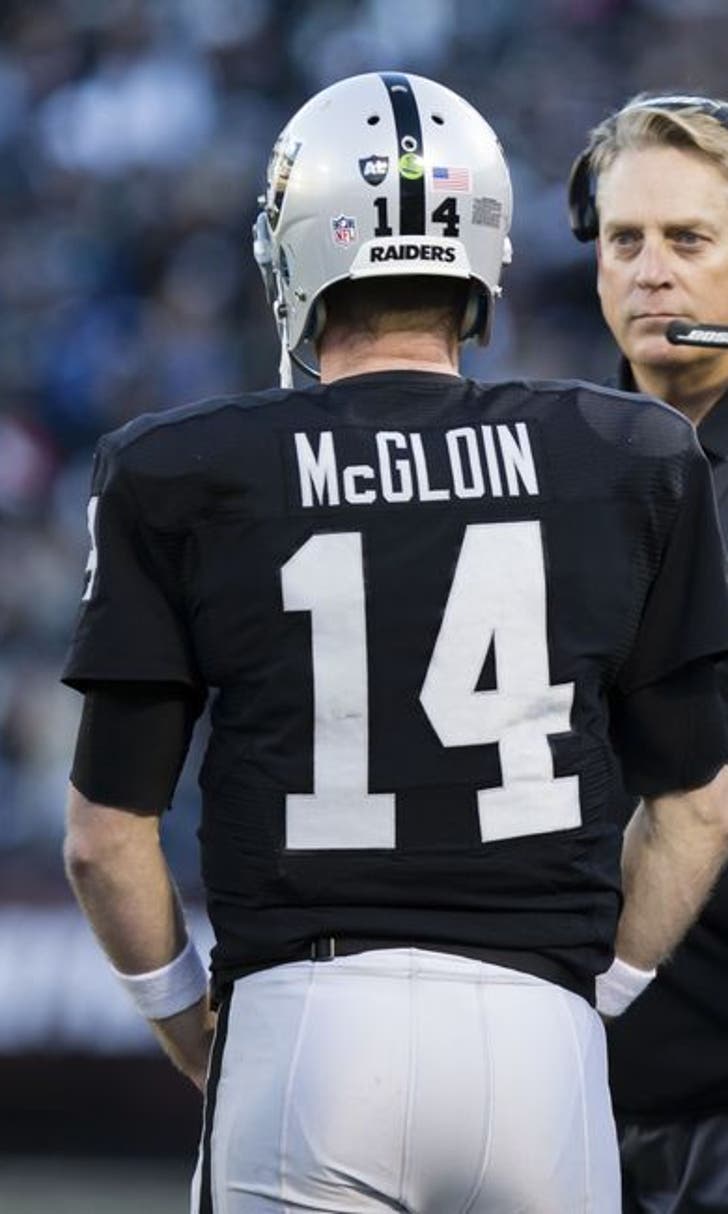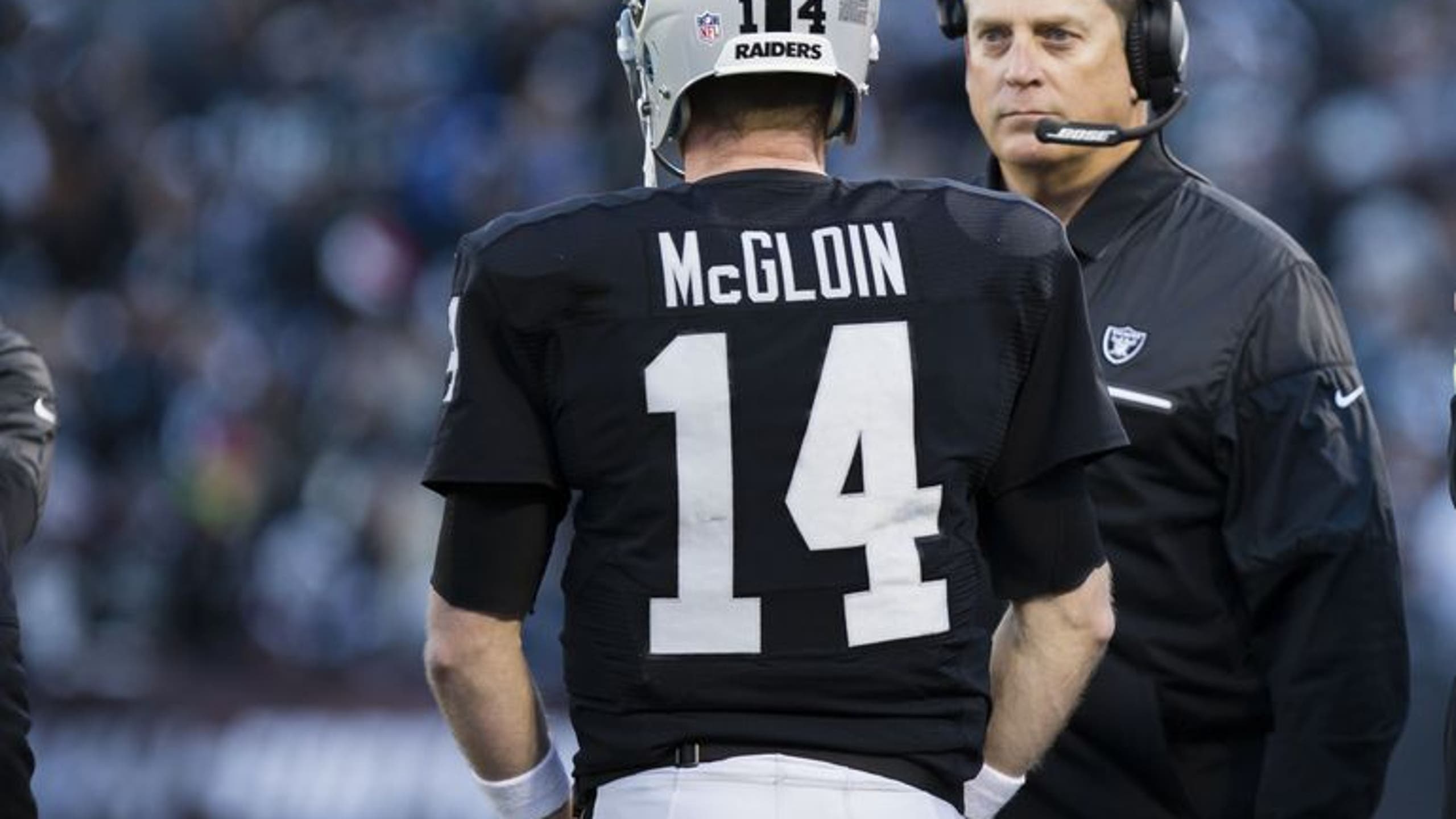 Stock Watch: Oakland Raiders vs. Indianapolis Colts
BY Fansided and Maliik Obee/FanSided via Just Blog Baby • December 27, 2016
A weekly series recapping three players on the Oakland Raiders whose stock is on the rise after playing well, and three players whose stock has taken a hit after a poor performance.
On Christmas Eve, the Oakland Raiders won the battle, but lost the war. The Raiders defeated the Indianapolis Colts 33-25, but lost quarterback Derek Carr to injury in the process.
For three quarters, Oakland dominated on both sides of the field, outscoring Indy 33-14. Early in the fourth, quarterback Derek Carr was taken down by Colts defensive end Trent Cole, his legs twisting beneath him as he fell to the ground. In an instant, the deafening roars from the Oakland Coliseum were silenced. As Carr's shouts of "It's broken" echoed through the open field, fans and players alike wondered if the Raiders fairytale season was being washed down the drain.
Despite a near comeback led by Colts quarterback Andrew Luck, the Raiders defense and backup quarterback Matt McGloin fended them off.
While the Raiders season seemingly hangs in the balance, there were several positive and negative takeaways. Here are three players who stepped up, and three players who had it rough in Week 16.
Stock Up
Let's start with players whose stock is on the rise.
Dec 24, 2016; Oakland, CA, USA; Oakland Raiders quarterback Matt McGloin (14) speaks with head coach Jack Del Rio as a catch is reviewed against the Indianapolis Colts during the fourth quarter at the Oakland Coliseum. The Oakland Raiders defeated the Indianapolis Colts 33-25. Mandatory Credit: Kelley L Cox-USA TODAY Sports
Matt McGloin
It's been nearly a month since Matt McGloin took a snap, going 0-1 against the Carolina Panthers. Before that, it was Week 12 of the 2015 season, replacing the injured Carr.
Yet McGloin managed to shake off the initial despair of Carr's injury Saturday, saving the game with a late third-down completion to Amari Cooper. Unfortunately, McGloin is still rusty due to lack of reps and new personnel since he started seven games in 2013. But, he has the privilege of a better all-around team to help ease the process.
DeAndre Washington
Rookie running back DeAndre Washington rushed for 99 yards against the Colts, a new career-high. He notched his first career NFL touchdown, and upped the ante with his second just two minutes later.
All season, the Raiders backfield has been dominant, but after this performance, Washington may have earned a few more carries.
Rodney Hudson
Center Rodney Hudson has been second-in-command to Carr when it comes to running the offense. Hudson's performance this season has garnered him a Pro Bowl nod, and he displayed why Saturday.
Against the Colts defensive front, Hudson held off the pressure on Carr, and eventually on McGloin. As McGloin relearns the ropes, it will be up to Hudson to call the shots on the line. A job he is more than suited for.
Stock Down
As always, there is a downside to every game.
Here are three players whose stock is trending down following their performance in Sunday's game.
December 24, 2016; Oakland, CA, USA; Oakland Raiders running back Latavius Murray (28) is tackled by Indianapolis Colts cornerback Vontae Davis (21) during the first quarter at Oakland Coliseum. Mandatory Credit: Kyle Terada-USA TODAY Sports
Latavius Murray
It's been an interesting season for 2015 Pro Bowler Latavius Murray. In Week 15, Murray's two fumbles negated his 13 carries for 81 yards. Against the Colts, Murray struggled, rushing for just 40 yards on 15 attempts.
Especially considering the breakout games by rookies Washington and Richard, it'll be interesting to see how many carries Murray gets moving forward.
Derek Carr
Not to be captain obvious, but the MVP candidate and Pro Bowler Derek Carr's injury is a heartbreaking blow. With Carr's broken fibula and imminent surgery, Oakland will be left to fend with McGloin.
Early reports suggest a 6-8 week timetable for Carr's healing, but Oakland is staying tight-lipped on the matter. Even if Oakland makes it to the Super Bowl, there's no guarantee Carr will be ready. If he is, there's no guarantee he won't get hurt, and tamper with his future.
Sean Smith
Cornerback Sean Smith's kryptonite is speedy receivers, which the league has a surplus of. Sunday, Sean Smith was once again exploited by the Colts wideouts, blowing coverage for majority of the game.
It was Smith's inability to switch to receiver Donte Moncrief that allowed the Colts first touchdown. With the Broncos, as well as Oakland's imminent playoff foe coming up, Smith must get it together.
More from Just Blog Baby
This article originally appeared on
---
---