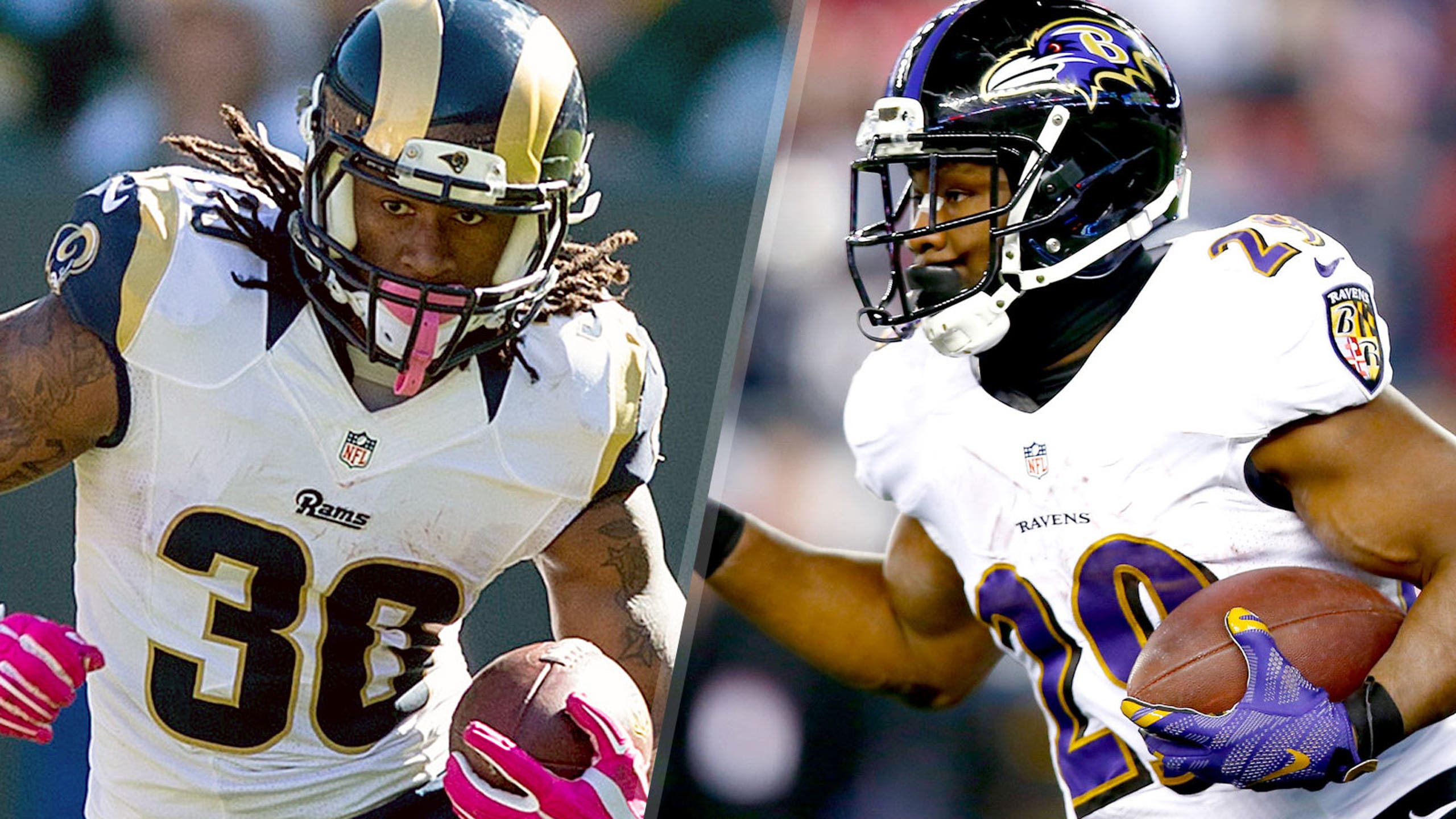 Six Points: Rams at Ravens
BY foxsports • November 20, 2015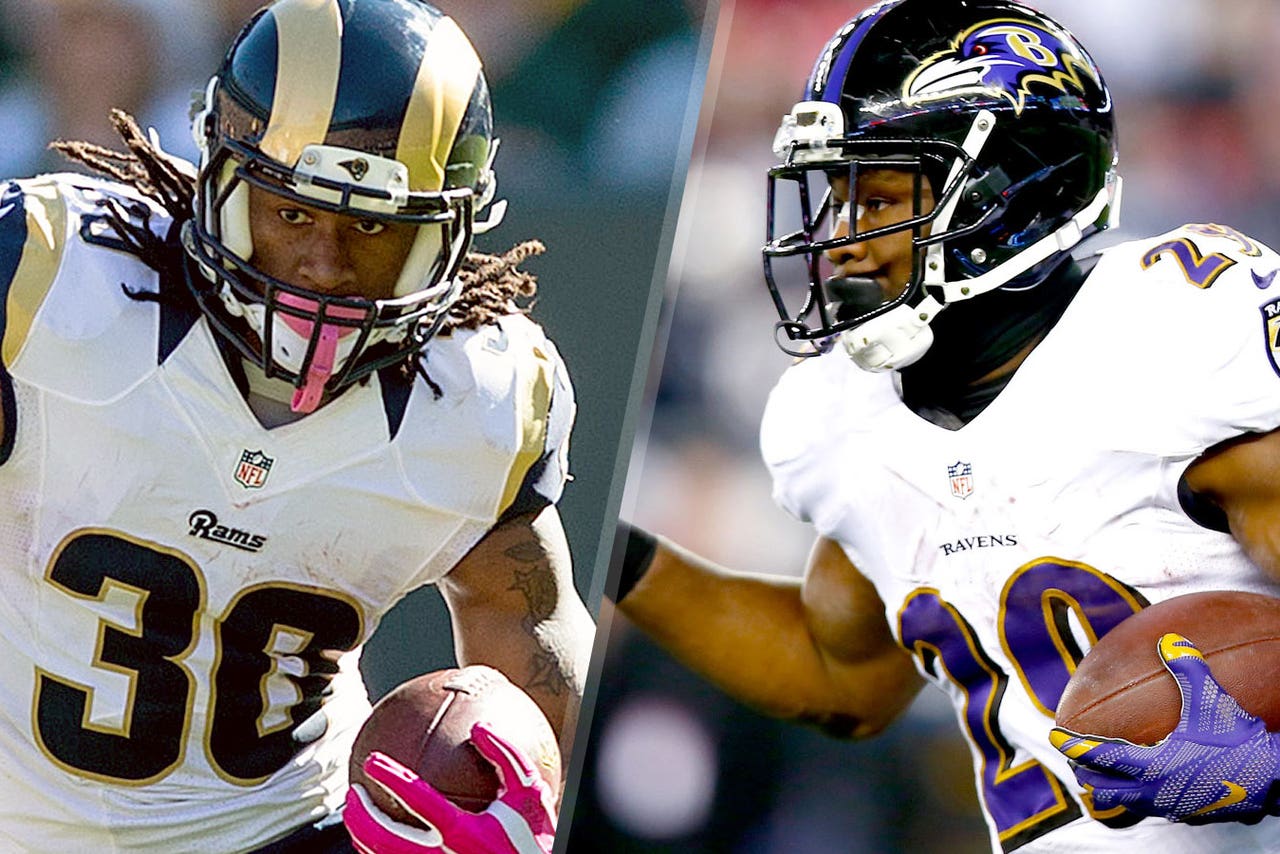 Last year in Week 16, the Baltimore Ravens were looking to lock up a playoff bid against the Houston Texans when along came a quarterback who had been deer hunting the previous week while out of an NFL job. That quarterback was Case Keenum, and he'll be looking to knock off the Ravens again just like he did last year. Only this time, the Ravens are far from locking up a playoff spot.
Keenum will make his first start of 2015 in place of the ineffective Nick Foles, who was benched this week after guiding the Rams to a 4-5 record as the starter. Keenum was just 20 of 42 for 185 yards and an interception in last season's 25-13 victory over Baltimore, but he made plays when he needed to and outplayed Joe Flacco, who was intercepted three times.
While the Ravens regrouped and made it to the divisional round of the playoffs last season, they've had no such luck this season. Baltimore (2-7) finds itself contending for the No. 1 pick in the next year's draft instead of the Super Bowl as many preseason pundits had anticipated. The Ravens' seven losses have come by a combined 32 points, but a combination of inconsisent play and bad breaks have doomed them. 
Here are three keys to the game for both the Rams and Ravens:
Can you beat the Crowd's Line? Submit your final score prediction below. Good luck!
RAMS
1. Heavy dose of Gurley
Todd Gurley received 12 carries in last week's 37-13 home loss to Chicago -- his lowest total since his season debut. With a new quarterback and a passing attack that ranks last in the league, the Rams need to feed their prized rookie early and often. Gurley's yards per carry have dipped dramatically in the past two games and he'll be running behind a line that has lost three players to season-ending surgery.
2. Pressure up the middle
St. Louis should also be able to exploit an offensive line that lost starting center Jeremy Zuttah to injury with the defensive tackle tandem of Michael Brockers and Aaron Donald, which has been unblockable. That could make it tough for running back Justin Forsett to find running room. The Rams also are among the league leaders with 29 sacks and need to come after interception-prone Joe Flacco. Look for the A gap blitz.
3. Quick turnaround?
The wide receiving corps didn't do much to help deposed quarterback Nick Foles. Recently signed Wes Welker is a safety valve for Keenum, but St. Louis needs someone to step up and assume the No. 1 mantle. Brian Quick, who was slow to recover from a rotator cuff injury and has only four catches, finally was involved in the game plan a week ago, receiving a team-high seven targets.
RAVENS
1. Establish the run off the tackles
The Ravens barely tried to run the ball in the first half last week with only four carries against Jacksonville compared to 29 pass plays. They need to have more balance on offense, but they'd be wise to avoid Donald and Brockers up the middle. Use Forsett's speed on stretch handoffs and tosses to get to the edge and turn the corner as the Redskins did so successfully against these same Rams back in Week 2.
2. Stack the box
On defense, the strategy is simple -- to stop the Rams offense, Gurley must be stopped. Defensive coordinator Dean Pees needs to have at least eight men in the box on every play. Baltimore can afford to cheat safety Will Hill toward the line of scrimmage knowing that St. Louis doesn't have any gamebreakers in its crop of receivers. 
3. Chase Case
While the Ravens' run defense has been effective, defending the pass has been a major deficiency. Their 24 sacks are good enough for ninth in the league, but they would have even more if their secondary could cover a lick. Luckily, St. Louis' anemic passing attack is one Baltimore should be able to combat, particularly with a backup quarterback taking the reins. Elvis Dumervil and company should pin their ears back and relentlessly rush the passer. No need to worry about leaving safeties over the top.
---
---