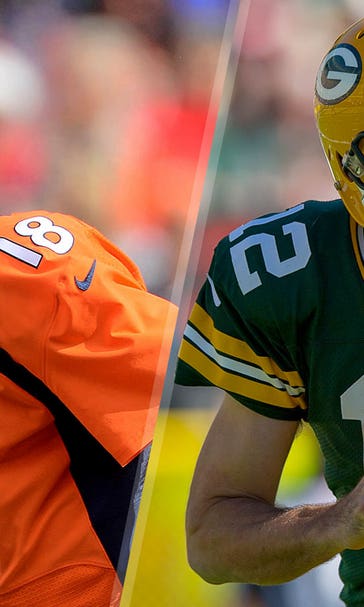 Six Points: Packers vs. Broncos
October 30, 2015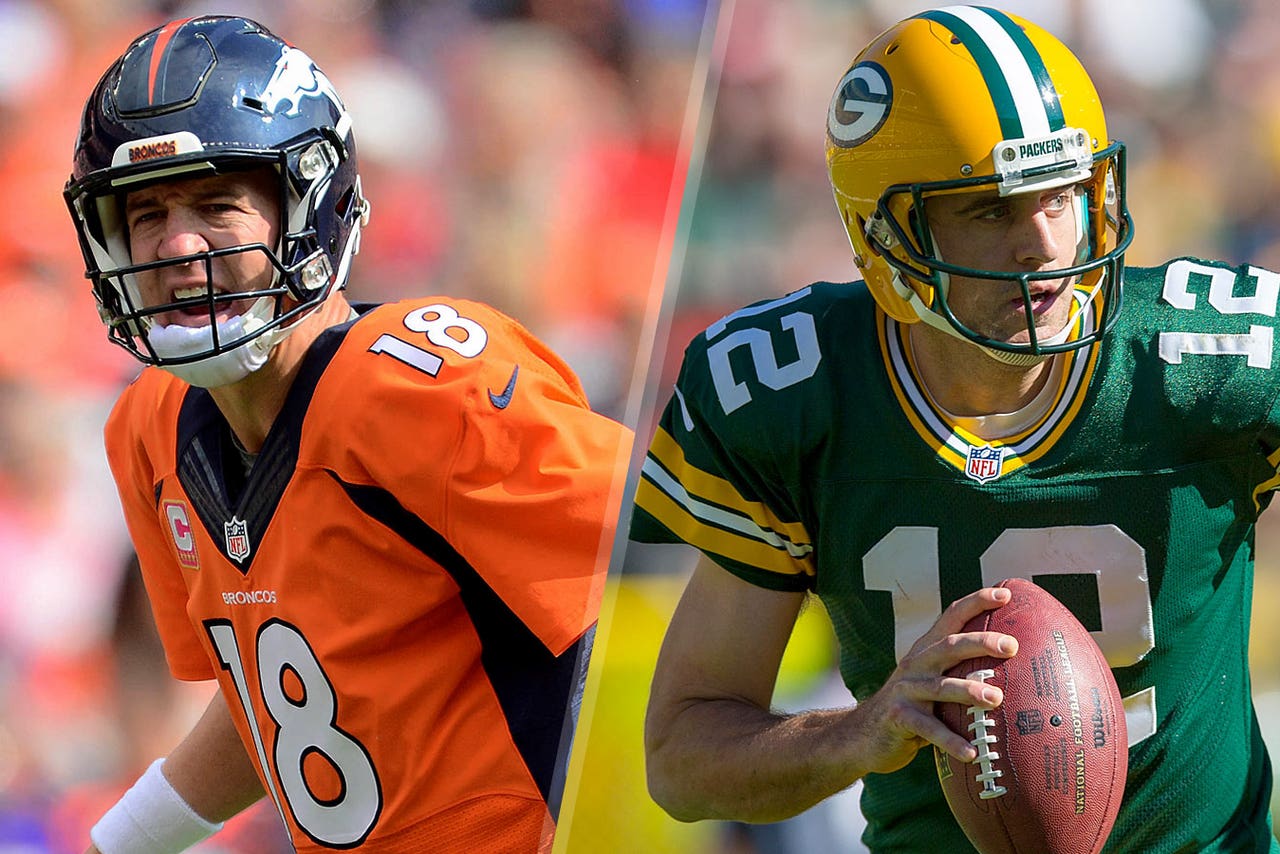 The Denver Broncos (6-0) and the Green Bay Packers (6-0) square off in this week's marquee matchup at Mile High Stadium on Sunday night. It'll be only the fourth meeting between 6-0 teams in NFL history.
This game pits two legendary quarterbacks together who are riding different career arcs. Peyton Manning's struggles have been well documented, and he matches up against a much-improved Packers defense. He's tossed three pick-sixes already, but looks to get in gear after a bye week.
Rodgers, the reigning MVP, will have to outsmart a ferocious pass rush that's caused 18 takeaways and 26 sacks by 12 different players. And the Broncos already have four defensive touchdowns this season. Luckily, he'll likely have wide receiver Davante Adams and running back Eddie Lacy back to full strength.
Here are three keys to they game for both the Packers and Broncos:
Can you beat the Crowd's Line? Submit your final score prediction below. Good luck!
PACKERS:
1. Put plenty of pressure on Peyton Manning
Peyton Manning can still be a lethal passer, but he's certainly not the same quarterback he once was. Denver's offense has been unproductive this season (325.8 yards per game, 29th in NFL). Look for the Packers' pass-rush, led by linebackers Clay Matthews and Julius Peppers, to make things extra tough for Manning, who has thrown more interceptions (10) than touchdowns (seven) this season.
2. Minimize mistakes on offense
The Broncos have one of the NFL's most opportunistic defenses with 17 takeaways this season. They're always on the lookout for stray passes and loose balls -- anything to help out their curtailed offense. The Packers have kept good care of the ball this season (four giveaways, second-fewest in NFL). However, quarterback Aaron Rodgers' decision-making and ball security will be tested by Denver's league-leading pass-rush (26 sacks in 2015).
3. Bring reinforcements back gradually
The Packers should be excited to play; they're much healthier than they were before their bye week. Wide receiver Davante Adams and safety Morgan Burnett must be dying to make an impact in this Sunday night battle between two 6-0 teams, but both players have already experienced injury setbacks this season. Green Bay must bring these key contributors back with caution, since the team needs them for the entire season -- not just this game in Denver.
BRONCOS:
1. Rebuild Demaryius Thomas' confidence early
Thomas has a serious case of the dropsies coming out of the bye week for the second straight season. His latest foible-filled outing? A two-drop day against the Cleveland Browns that helped send that game to overtime. Green Bay's defense can be had vertically if Thomas can hold on to the football.
2. Test Hillman, but not right at Clay Matthews
Green Bay's rushing defense sits right at the middle of the NFL pack -- 16th overall. Gary Kubiak should ride the hot hand with Hillman (100-plus rushing yards in two of last three games) and try to avoid running at Matthews at all costs. The star Packers 'backer is a Defensive Player of the Year frontrunner thanks to his ability to sniff plays out.
3. Get your hands up vs. Rodgers
Aaron Rodgers releases the ball as soon as humanly possible. It'll be an absolute nightmare for the Broncos, who need more than two seconds for their pass rushers to connect. So, defensive coordinator Wade Phillips might tease a big play or two from a tipped pass -- if his rushers time their jumps just right.
---
---