Seahawks WR Tyler Lockett says his leg will be '10 times stronger' after gruesome injury
February 14, 2017

Tyler Lockett had his season come to an abrupt end in December when he suffered a gruesome leg injury. It was ultimately deemed a broken fibula after the defender landed on his leg, ending what was a strong campaign in the blink of an eye.

The Seahawks receiver underwent surgery to repair his broken leg, though it wasn't certain he'd be ready for the start of 2017. He put those concerns to rest this week when he discussed his rehab on 710 ESPN Radio.

"Folks ask me about the surgery, and the surgery wasn't hard at all," Lockett said. "I mean, I feel like the majority of the time when you get surgery on something, you're 10 times stronger after. At least that's how I feel. I feel my leg will be 10 times stronger."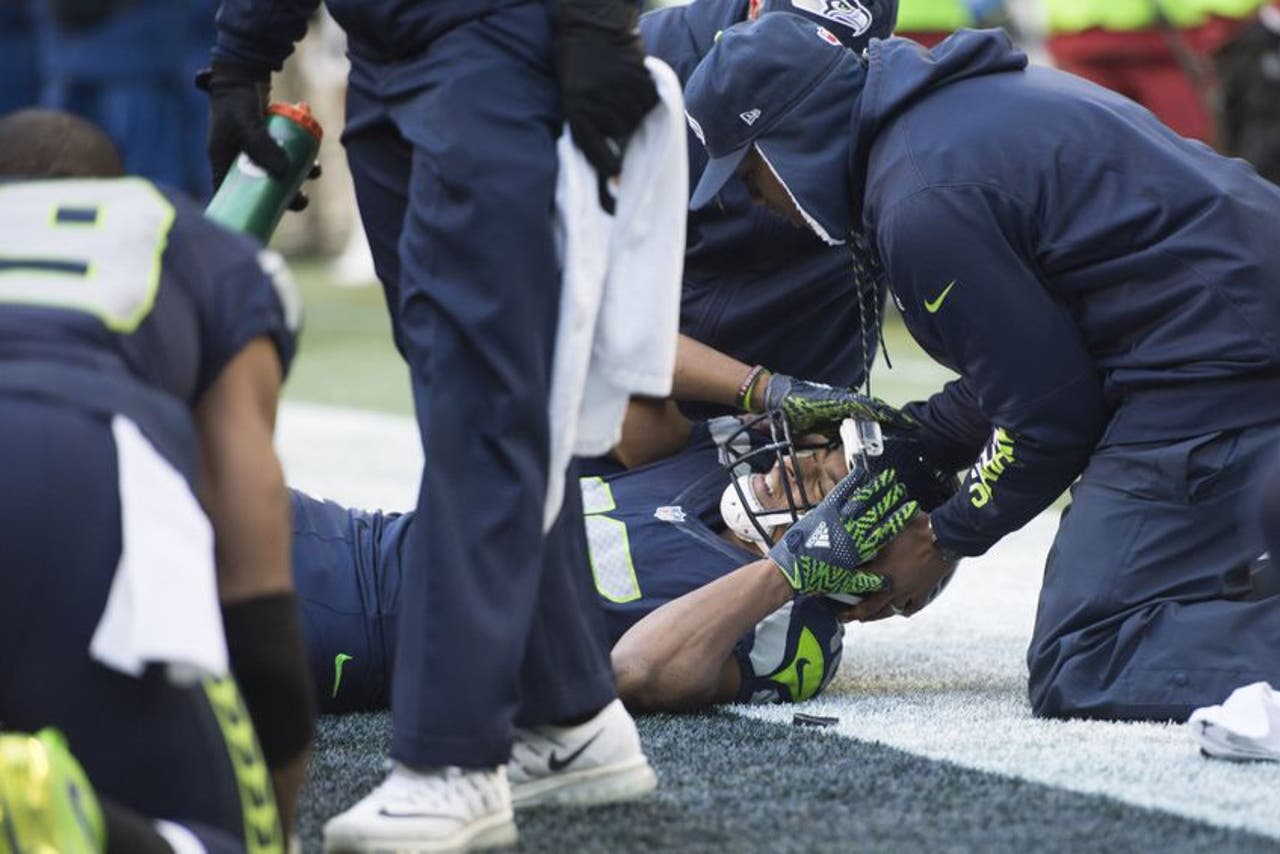 "I was just laying there. I remember the ground being really comfortable," Lockett explained. "When they asked me what was up, I was like, "I can't feel my leg." There was no pain at all. Everything felt normal, but you know when your foot falls asleep? It felt like my leg was asleep."
"Oh yeah, for sure I will," he said. "I can't wait, either. That's why I'm doing everything they tell me to do."
---
---