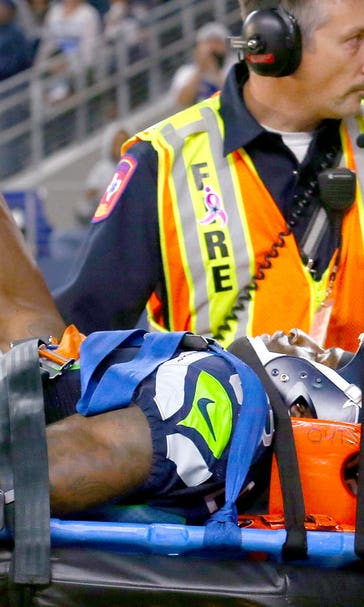 Seahawks wide receiver Ricardo Lockette taken off on stretcher after scary collision
November 1, 2015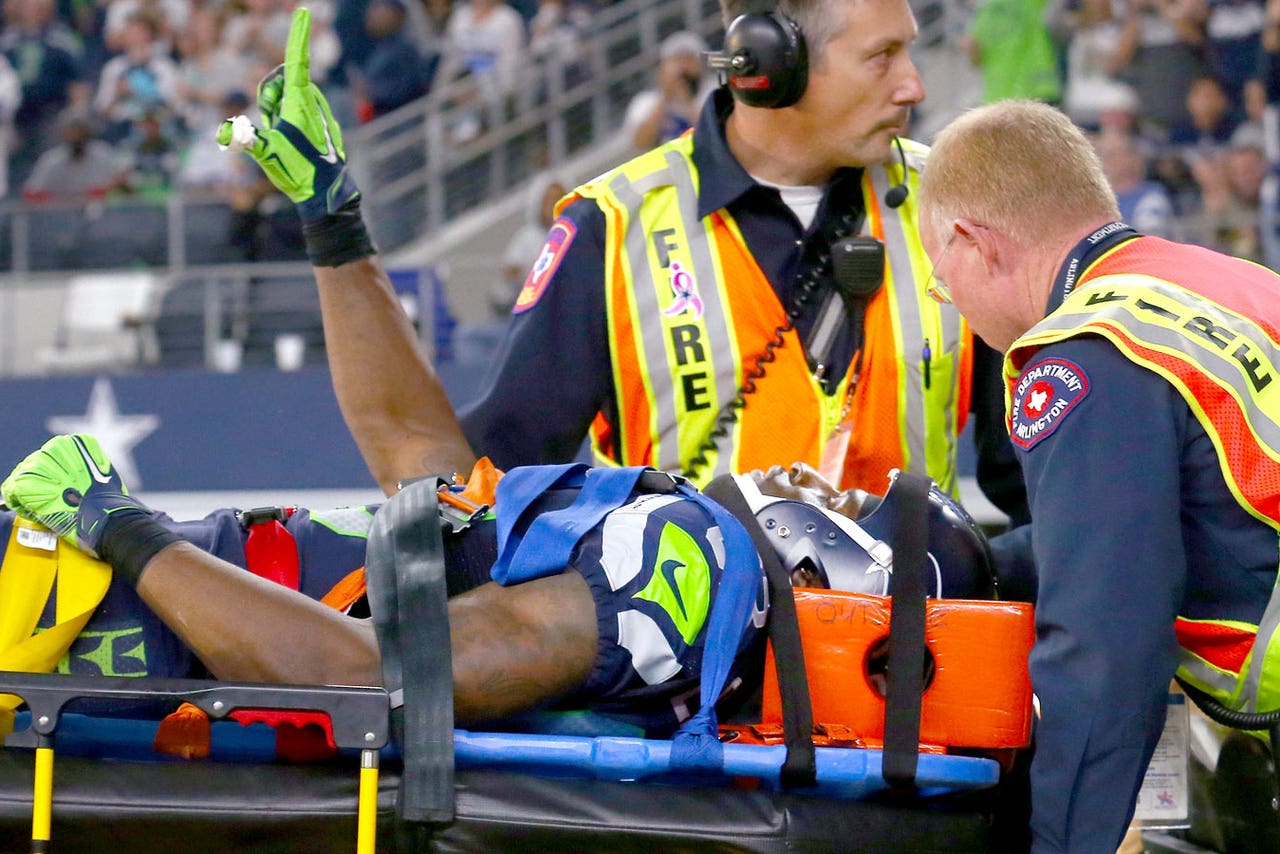 Seahawks receiver Ricardo Lockette sustained a concussion, but had movement in all of his extremities after being taken off the field on a stretcher when knocked down by a vicious hit on a punt return late in the first half Sunday.
Lockette was running down the field and appeared to be engaged with another Dallas Cowboys player before he turned and then ran into a block by safety Jeff Heath. Lockette immediately slumped to the ground on his side and appeared to be unconscious when trainers and medical officials quickly got there to attend to him.
After Lockette was put on a stretcher and was loaded onto a motorized cart several minutes later, the receiver's facemask had been removed from his helmet and he could be seen talking while moving both hands. He pointed his right hand toward his Seattle teammates on the sideline, and then thrust his index finger high into the air.
Seahawks coach Pete Carroll said after the game that Lockette would stay overnight in Dallas for more observation.
"He cleared for concussion stuff, but they have some other tests to do here, and we'll get (that) figured out," Carroll said. "He's got a sore neck, and figure out what that all means, but we're grateful he's been able to bounce back from that, and he's pretty positive right now."
Heath was penalized for a blind-side hit, though replays showed that the contact was with the players facing each other and to the upper body.
"I just felt horrible when I found out how hurt he was," said Heath, describing it as a bang-bang play. "That wasn't my intention at all."
While Lockette was being tended to, several Seahawks players were in the middle of the field and players from both teams were jawing at each other. Coaches and officials got between the players.
---
---