Cameron Jordan
Cameron Jordan
Saints fire defensive coordinator Ryan
Published
Nov. 17, 2015 11:17 a.m. ET

METAIRIE, La. (AP) Saints coach Sean Payton promised changes were coming to his sagging defense. He started by firing defensive coordinator Rob Ryan.
Senior defensive assistant Dennis Allen will assume Ryan's duties.
The move, announced Monday night on Payton's weekly radio show on WWL-AM, comes a day after the Saints allowed 526 yards in a 47-14 loss to the Washington Redskins. The Saints rank last in the NFL in yards allowed per game with 424.7, yards allowed per play with 6.7 and points allowed per game with 31.5.
''I'm disappointed for Rob it didn't work out,'' Payton said. ''He's a fantastic staff guy. He's a guy that was respected greatly, not only in the locker room but by his peers. We just had to at some point look closely (at making a change) because the direction we were going wasn't good. We really struggled with substitutions, getting lined up, getting our guys the defensive call and being able to function.''
Injuries have hampered the unit lately, but New Orleans has ranked consistently low defensively for a season and a half, having finished last year ranked 31st.
Ryan was hired in 2013 and his unit ranked fourth that season, but has struggled since. Allen, a former NFL defensive coordinator and head coach, was hired by this past offseason by New Orleans, where he'd previously been a Payton assistant from 2006 to 2010.
''He's someone that I'm very familiar with,'' Payton said of Allen, who was the secondary coach for the 2009 Saints squad that won the Super Bowl.
Allen left New Orleans in 2011 to become Denver's defensive coordinator for a season before taking over as Oakland's head coach in 2012. The Raiders fired Allen during the 2014 season.
His return to New Orleans was unconventional in that he was not initially hired to replace Ryan, but work alongside him while shoring up the secondary.
But that setup had not produced the results for which Payton had hoped.
Even in some of their victories, such as a 52-49 victory over the New York Giants three weeks ago, New Orleans defense often appeared to botch coverages and leave gaps that led to explosive plays.
Opposing quarterbacks have consistently had their best games of the season against New Orleans.
Washington's Kirk Cousins had the best game of his career on Sunday, throwing for 324 yards and four touchdowns, producing a perfect QB rating of 158.3.
Earlier Monday, Payton had insisted that Ryan was ''absolutely'' still a member of his staff, and defensive end Cameron Jordan said Ryan assumed his usual role in team meetings before players departed team headquarters for the club's bye week.
But even as Payton refused to acknowledge he'd made up us mind to fire Ryan, he made it clear that change was coming to the struggling unit.
''I do know this - continuing just along the same course we're taking right now is not something that we're going to do. And I'm talking about players. I'm talking about us as a staff, all of us collectively.'' Payton said. ''But you've got to look closely at what's winning and what's keeping you from winning. And in fairness to the players and fans and everyone else, we've got to look at that specifically.
''There's some things on tape that have to be better. And we'll get that right,'' Payton added in his earlier comments. ''It might take a little bit of time. And it might hurt going down for some people. But we'll get it squared away.''
Opposing quarterbacks have consistently had their best games against New Orleans. The Giants' Eli Manning threw for a personal-best six TDs against the Saints. The next week, Titans rookie Marcus Mariota returned from an injury to have his best game yet, passing for 371 yards and four TDs. Then came Cousins' career day.
''It's a success-driven business,'' Payton said, echoing comments he'd made to players in a team meeting earlier Monday. ''We've got some young guys that want to do well, want to please, some veterans the same way. Yet we've got to look closely at what we're doing and how well they're doing. But the main thing was, it wasn't going to be the same when they got back. It was going to be different. And it needs to be.''
---
AP NFL website: www.pro32.ap.org and www.twitter.com/AP-NFL
---
---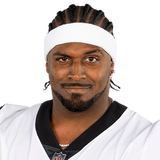 Get more from Cameron Jordan
Follow your favorites to get information about games, news and more
---