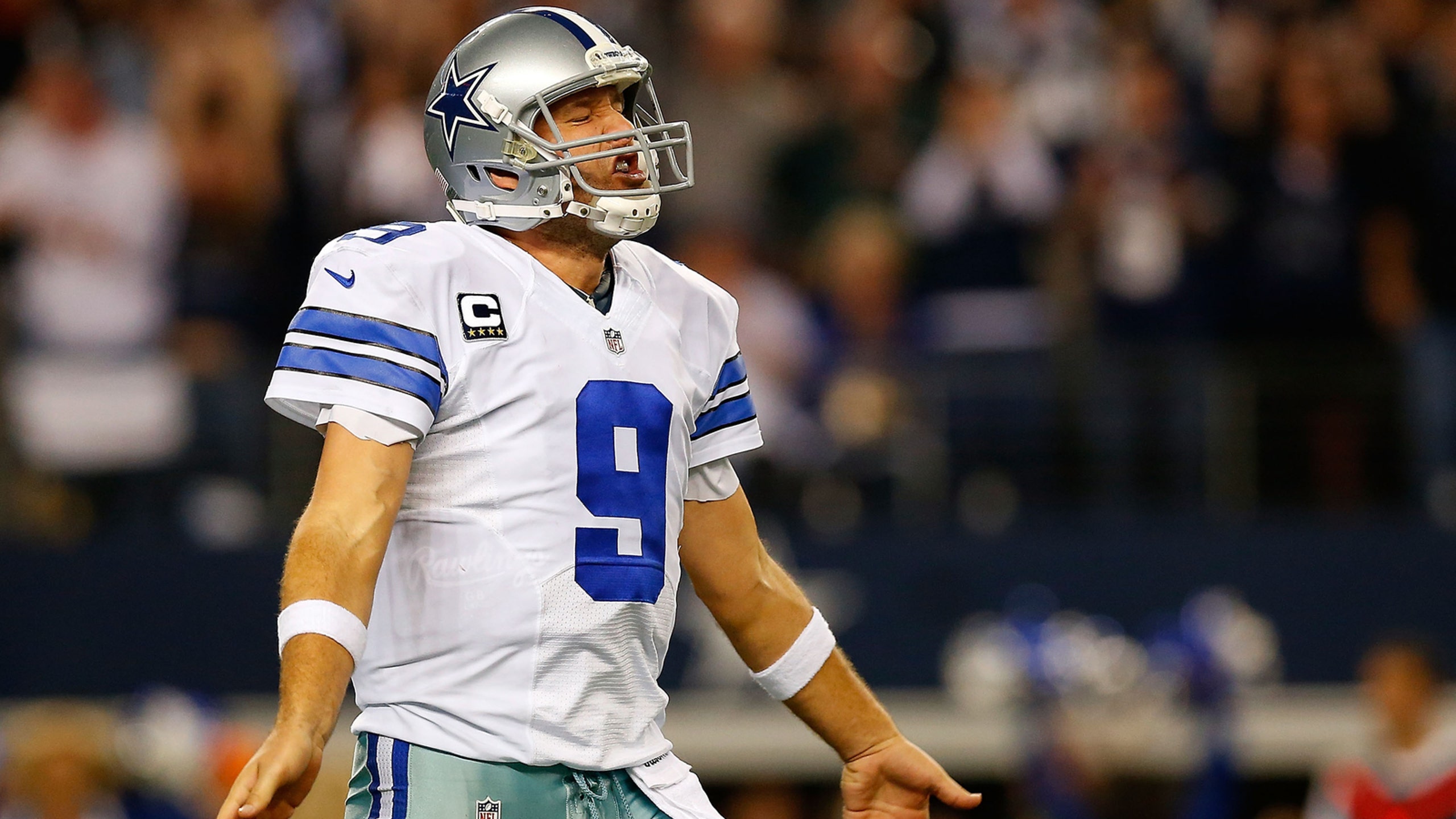 Romo using Rodgers' 'discount double check' for audible
BY foxsports • August 18, 2015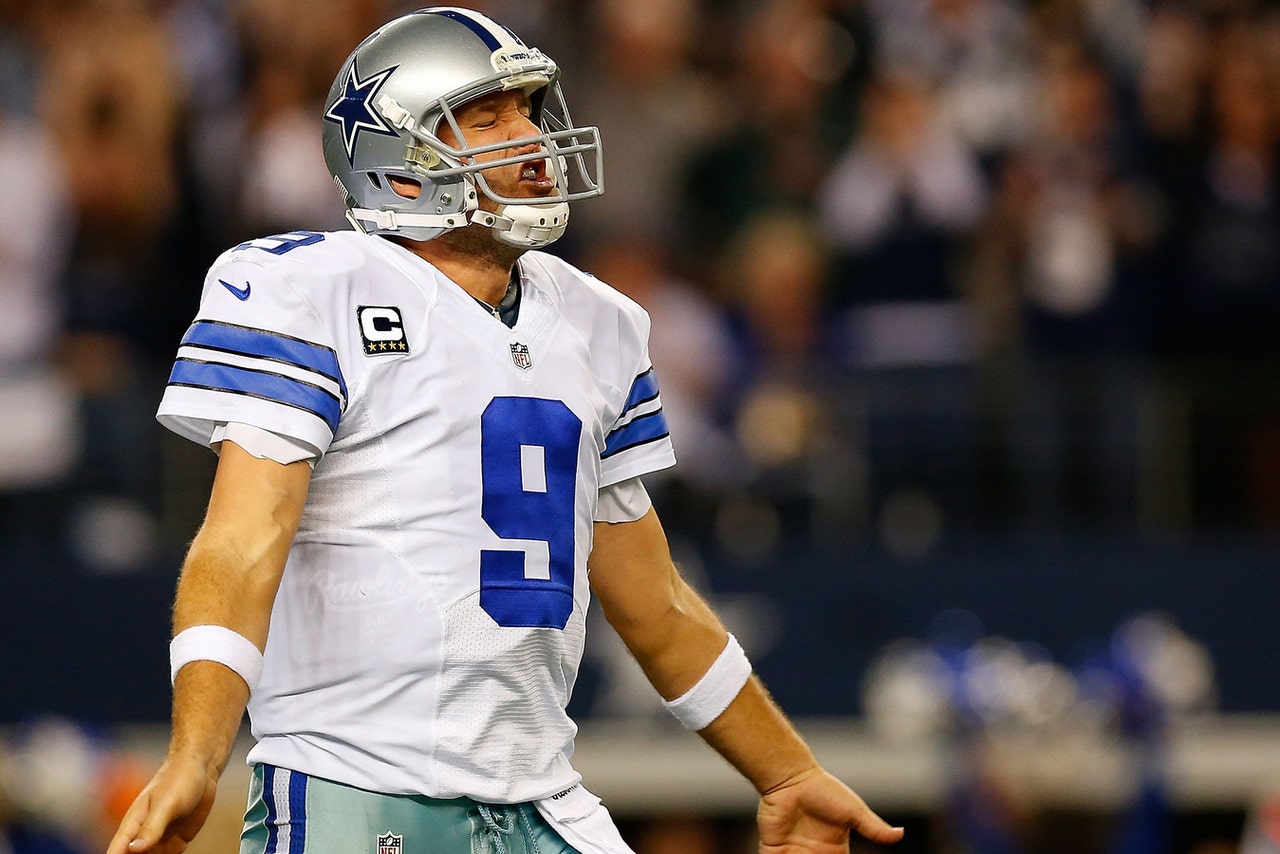 Tony Romo apparently is busting out some new audible calls at the line of scrimmage. One of them involves an apparent homage to Aaron Rodgers and his much ballyhooed "Discount Double Check" bit.
According to The Dallas Morning News, the Dallas Cowboys quarterback has moved on from "Detroit" and "Miller Lite," two calls he utilized last season, to mimicking the Green Bay Packers quarterback's patented move. He also has been heard yelling "Parcells," a reference to the NFL head coaching icon who spent a few seasons in Dallas.
Cowboys head coach Jason Garrett was asked about what serves as the primary inspiration behind the choice in calls.
"It's a collective thing," Garrett told the Morning News. "Ultimately [offensive coordinator] Scott Linehan does. Scott has done a great job making some of that stuff very systematic where it makes sense to everybody. Those things are always changing, too. The importance of understanding what that language is and communicating well is critical. It's a collaborative effort. But Scott's responsible for it."
Ever since Peyton Manning's use of "Omaha!" during line calls in the 2014 AFC Championship Game became a surprise big story (here and here and here) a few seasons back, the things quarterbacks say or do to call audibles has become a curious source of fascination among fans and media members alike.
It appears Romo simply is the latest signal-caller whose antics at the line of scrimmage prove to be peculiarly intoxicating to NFL fans … although Rodgers arguably deserves credit for it.
For what it's worth, though, Rodgers said he was paying tribute to the "Smoking Jay Cutler" meme last season with one of his line calls, so it appears it's a free-for-all when it comes to NFL quarterbacks and their audibles.
More from Sportress of Blogitude:
---
---