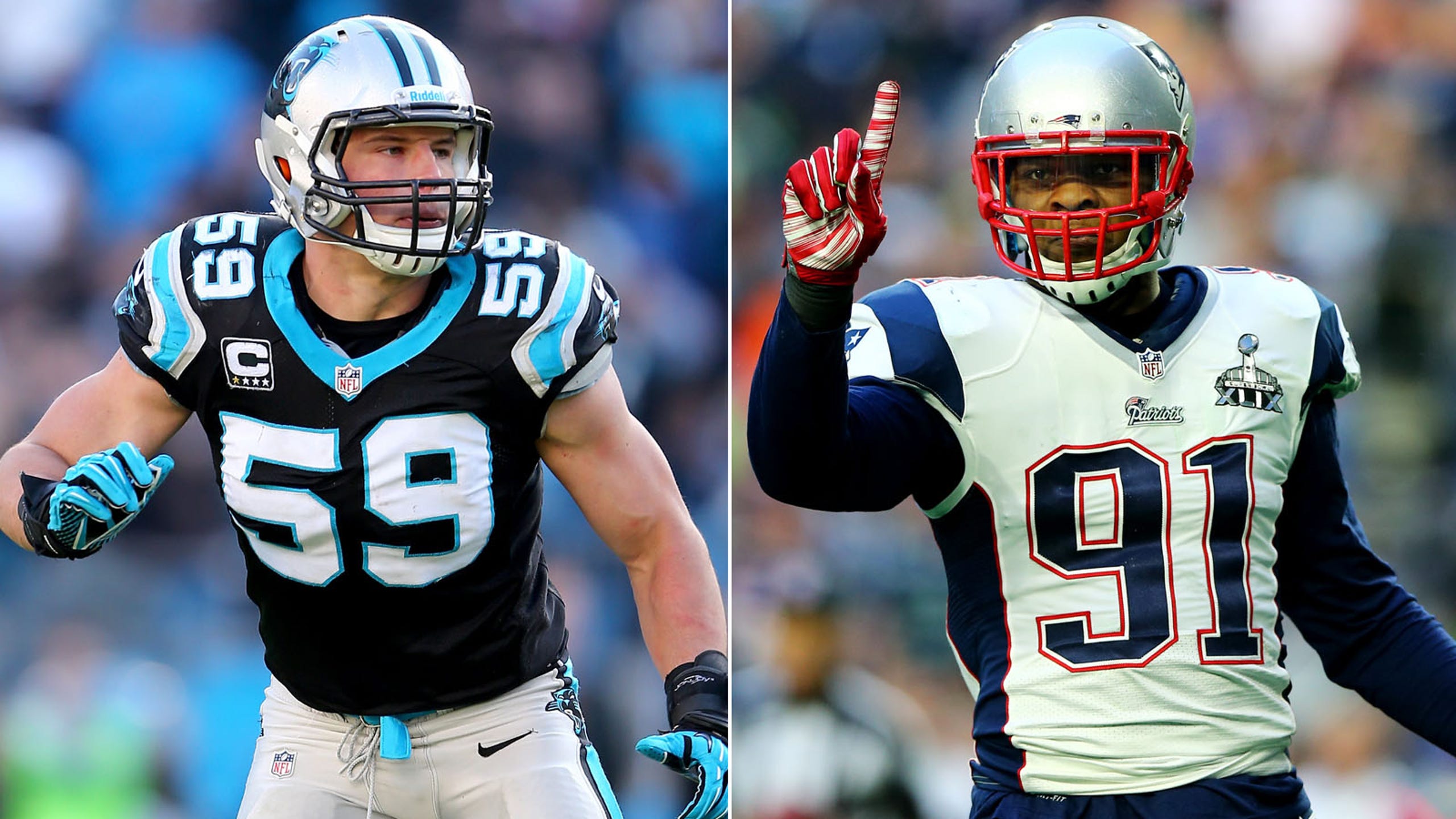 Ranking the top 10 linebackers in the NFL
BY Cameron DaSilva • July 6, 2016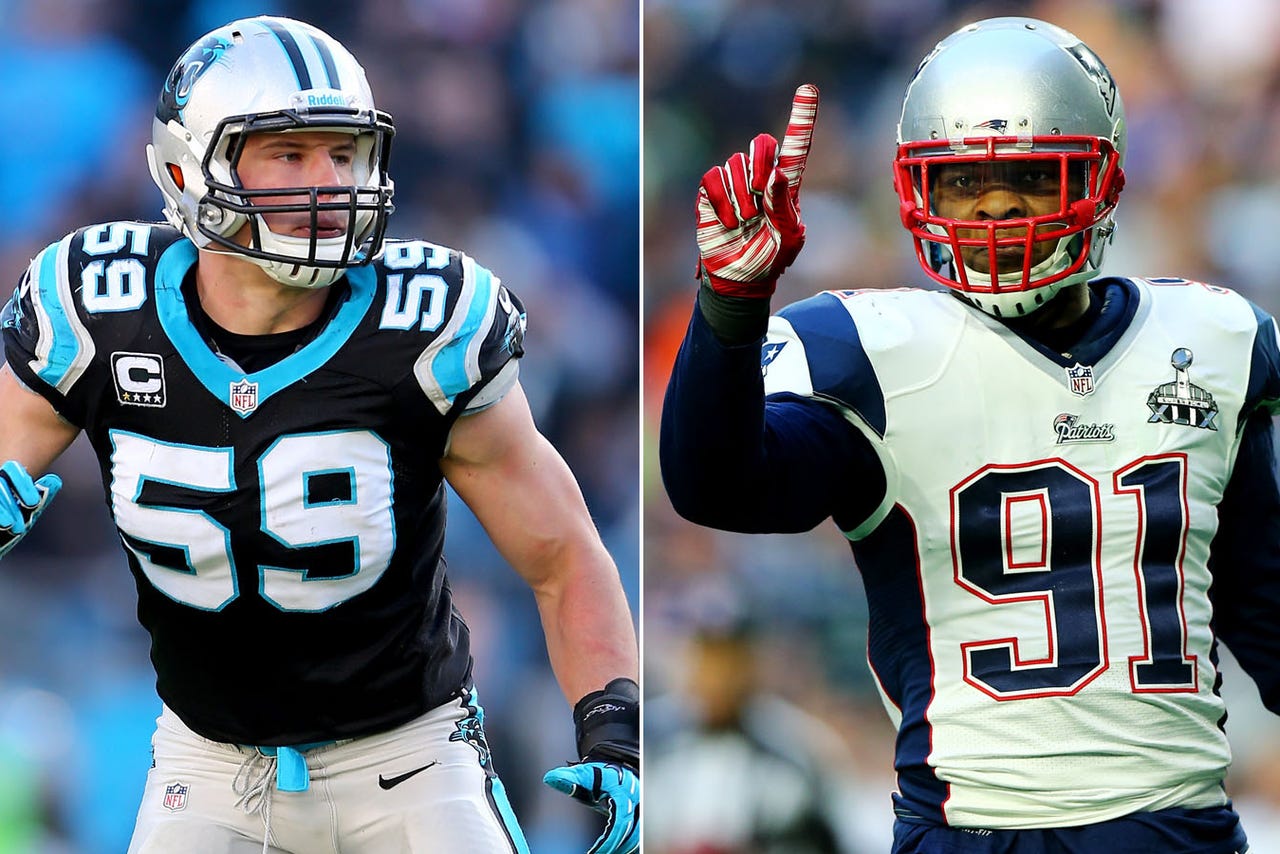 Like the tight end position, linebackers have become increasingly important in today's NFL with regards to the skill set that they bring. They're no longer just big-bodied players who will hit you hard and nothing else. No. Linebackers nowadays have to be able to cover sideline to sideline and still lay the wood upon reaching the ballcarrier. At least, that's what the great ones do.
Luke Kuechly is the cream of the crop at the position, with his smarts, athleticism and playmaking ability. He has the hands of a cornerback and the speed of a safety, making him among the most valuable players in all of football. He's not the only outstanding one in the league, though. 
Here are the best off-the-ball linebackers in football heading into the 2016 season.
Previous rankings:
Simply put, there isn't a single linebacker that's better than Luke Kuechly. In fact, there may not be a better defensive player that impacts the game more than Kuechly does. He's the prototypical linebacker in today's NFL, where players at his position are forced to not only stuff running backs up the middle, but also cover tight ends and patrol the middle of the field against the pass. Kuechly has the ability to do both, and at an extremely high level. He thrives in coverage, which is what sets him apart from his fellow linebackers. He picked off four passes last season, returning one for a touchdown, while also racking up 10 total passes defensed. Those are numbers you'd be happy to see from a safety, never mind a middle linebacker.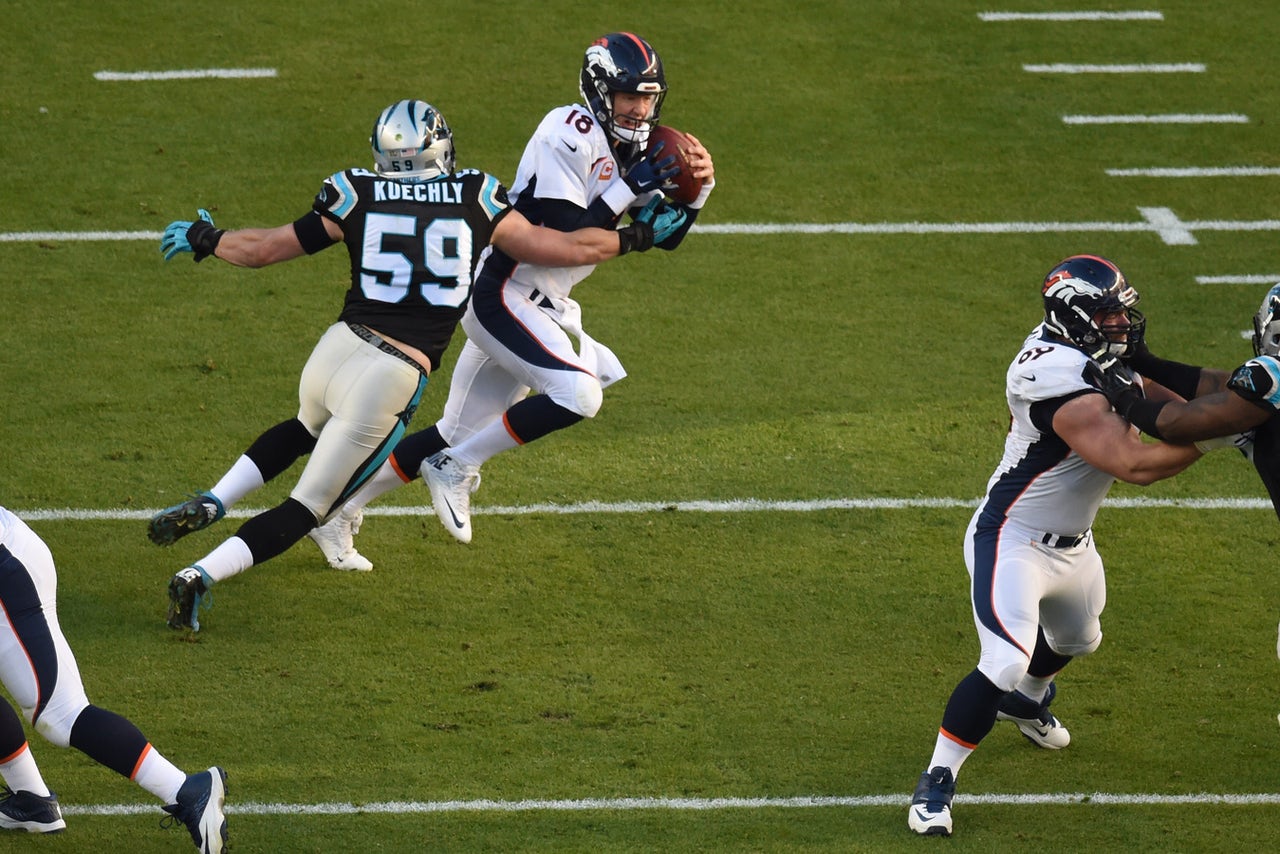 In the postseason, he continued to dominate. He recorded two more interceptions, returning both for touchdowns to go along with 29 tackles in three games. Had Kuechly not missed three games due to a concussion, he likely would have topped 150 tackles for the fourth time in his career. Still, he wound up with 118 tackles, which were 13th-most in the NFL. We may not see a better linebacker than Kuechly anytime soon, so enjoy him while he's at his peak.
There aren't many players who can rush the passer, stop running backs in their tracks and return an interception 51 yards after reading the quarterback perfectly. Jamie Collins can do all of those things. Playing outside linebacker for the Patriots, Collins is a utility knife on defense who impacts a game in a variety of ways. Just look at his numbers. In 12 games last season, he recorded 89 tackles, 5.5 sacks, one interception and five forced fumbles. That's in three-quarters of a season. The year prior, he played 15 games and his numbers were even better (116 tackles, two interceptions and four forced fumbles). If he can stay healthy, which he's done in his career outside of a freak illness last season, Collins will continue to rise as one of the more recognizable and outstanding defenders in the league. He's a player the Patriots can't let go of, and they likely won't now that they don't have to pay Chandler Jones.
Prior to his horrific knee injury in 2013, NaVorro Bowman was right there alongside Luke Kuechly as the best linebacker in the game. He missed the entire 2014 season because of the ACL tear, but returned to play all 16 games in 2015. Bowman doesn't have the range or coverage ability that Kuechly does, or the versatility of Collins, but he's a hard hitter who is as good as a linebacker gets in stopping the run. On a defense that was among the worst last season, Bowman stood out week after week, leading the league with 154 tackles -- 116 of which were solo stops. He also forced one fumble but only had two passes defensed after knocking down eight in 2013. His 2015 numbers don't suggest that he can't play in coverage, because he can. He just typically plays downhill more than he drops back into coverage, especially after losing some speed and quickness due to the injury. When it comes to run-stuffers, though, few if any are better than Bowman. There's a reason why he's been a first-team All-Pro selection four times in six years.
There are a lot of talented players on the Seahawks' defense. Earl Thomas, Kam Chancellor, Richard Sherman, Michael Bennett. The list goes on, but Bobby Wagner is as important as any of those Pro Bowlers. He mans the middle of the defense, thriving in both coverage and against the run. Wagner's best asset is his speed, which few linebackers possess the way he does. He has the ability to fly from sideline to sideline, and when he does reach the ball carrier (quickly, albeit), he's a punishing tackler, forcing two fumbles in 2015. Wagner isn't the biggest defender (6-foot, 241 pounds), but he makes up for it with his athleticism and smarts. On a team filled with alpha males and vocal leaders, Wagner has emerged as a proven leader and a captain of the defense since coming into the league as a second-round pick. 
Playing linebacker is one of the toughest jobs in the NFL. Every snap involves hitting someone and usually hitting the ground, be it after getting blocked by a lineman or tackling the ballcarrier. As a result, injuries happen, particularly to Sean Lee. He has yet to play a full season in the NFL due to concussions, a knee injury and various other ailments. In 2015, he made the shift to outside linebacker to decrease the number of hits he has to take, and it did help for the most part. He played 14 games, making 128 tackles with one interception and five passes defensed. He's truly a ballhawking linebacker, having picked off 12 passes in his career, returning those picks for a total of 305 yards and two touchdowns. When he's on the field, the Cowboys defense is noticeably better. Like Wagner, Lee has elite speed and flies around the field making plays against the pass and run. Entering 2016, there is obviously reason to believe he'll miss at least one game, but perhaps he'll play all 16 and earn his first All-Pro selection.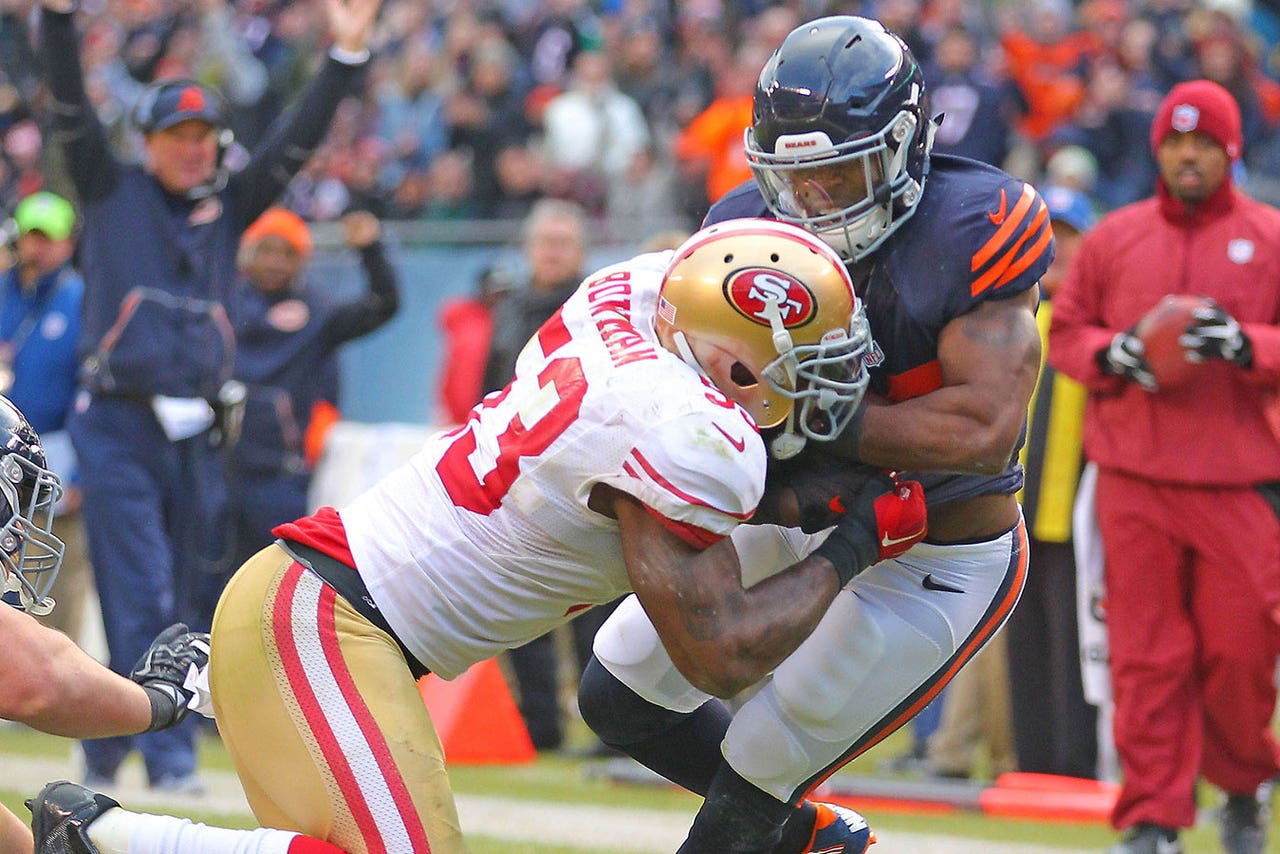 Anthony Barr is a perfect example of the new-age linebackers in the NFL. At 6-foot-5, Barr is a tall defender with 4.6-speed, making him a nightmare for quarterbacks to game plan against. His height-speed combination makes Barr difficult to throw over, and he often gets himself in the right positions to make plays. He knocked down seven passes and picked off one in 14 games last season, tallying 68 tackles. Obviously, his tackle numbers are a bit low (138 in two seasons), but he's an outside linebacker who drops into coverage often. He does have the still to rush the passer too, when called upon. He had 3.5 sacks in 2015 to go along with three forced fumbles. The top play of his career thus far is still the forced fumble and recovery for a touchdown in overtime against the Buccaneers in 2014 to win the game. It's plays like that that make Barr stand out in Minnesota, and as long as he stays on the field, he'll continue to have a huge impact each week. He has the potential to be a Kuechly-like player for the Vikings, which should have fans and the organization overly excited.
At the age of 33, Derrick Johnson has seemingly gotten better with each passing season. After missing all but one game in 2014, Johnson returned to form in 2015. He made 116 tackles, intercepted two passes and forced two fumbles. He also had a solid season as a spot pass rusher, bringing down the quarterback four times. The Chiefs defense is loaded with talent, from Justin Houston to Tamba Hali to Marcus Peters, but Johnson is equally as important. Johnson possesses good size and while he's lost a step in the speed department, his understanding of offenses and the Chiefs' scheme is unmatched. Outside of his lost 2014 season, he's remained healthy, missing just seven games in 11 years. That would be a small number for a wide receiver, never mind a thumping linebacker. He's a four-time Pro Bowler and has one first-team All-Pro selection in his career, both of which could increase with another great 2016 campaign.
LaVonte David developed quickly upon arriving in the NFL, earning himself a first-team All-Pro selection in just his second season (2013). Since then, he hasn't done the same, but he's still a rare talent at linebacker. In 2015, he was named to his first Pro Bowl, racking up 147 tackles, three sacks, three interceptions (one for a touchdown) and two forced fumbles. Those numbers are staggering, though not quite as eye-popping as the ones he put up in 2013. That just goes to show how great he was that year. He's still a consistent, reliable player on Tampa's defense who can make plays all over the field. His 40-yard dash time of 4.65 seconds doesn't do his athleticism justice as he's one of the fastest linebackers in all of football. 
The Broncos' pass rush and secondary got most of the attention during their Super Bowl run, largely thanks to the play of Von Miller and Aqib Talib, among others. But the linebacking group was no slouch. Danny Trevathan was a huge part of Wade Phillips' defense both in the regular season and the postseason. He recorded 109 tackles in 15 games, while also picking off two passes. He doesn't put up the baffling numbers like Kuechly or Bowman, but Trevathan is a tremendous leader and centerpiece of a defense. He won't be back with the Broncos in 2016 after signing with the Bears this offseason, and he'll be a big part of their 3-4 defense overhaul. He's had plenty of experience in the scheme and should thrive in Chicago, just as he did in Denver.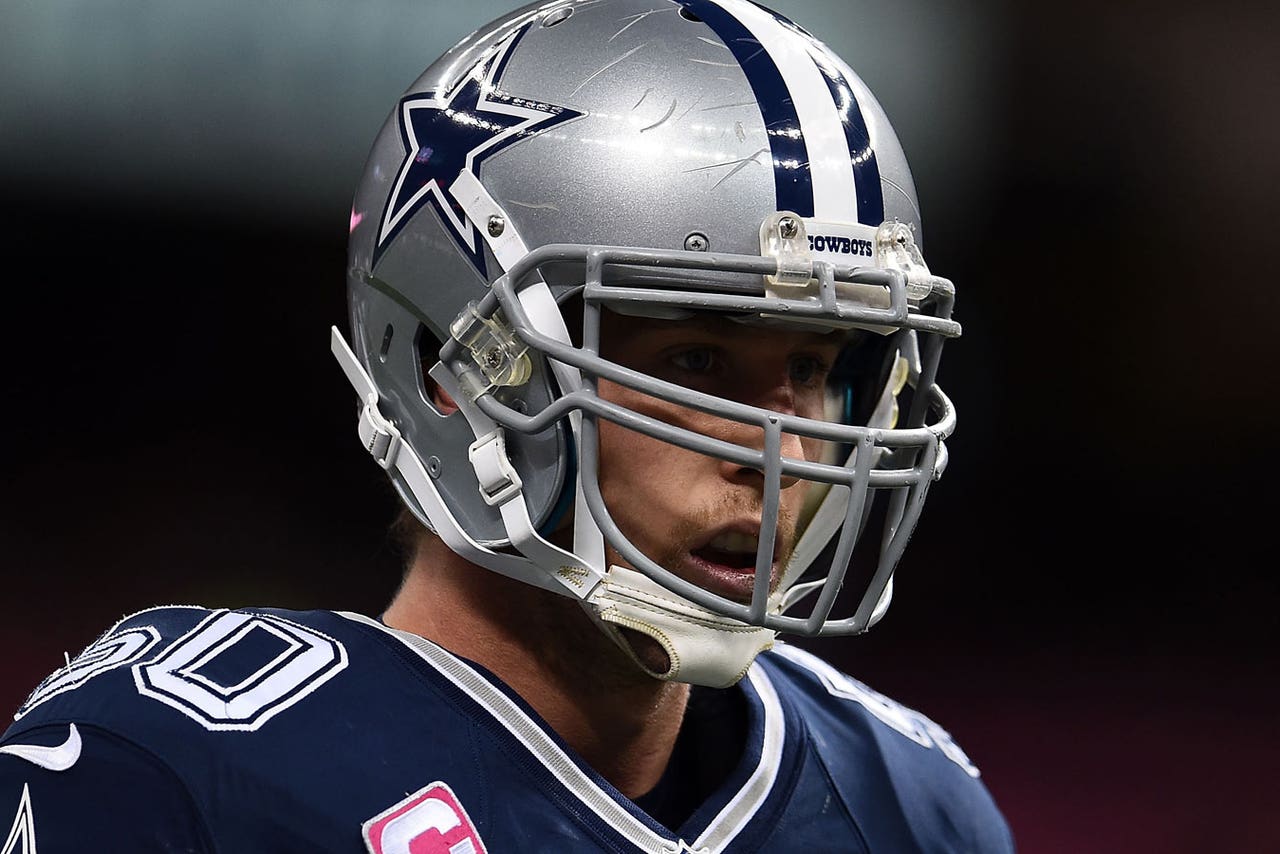 Kuechly is the Panthers' best defensive player, but Thomas Davis isn't far behind. The 11-year veteran earned his first Pro Bowl bid and All-Pro selection in 2015 thanks to 105 tackles, four interceptions, 5.5 sacks and four forced fumbles in 16 games. Davis was a cog on Carolina's daunting defense, particularly when Kuechly was out with a concussion. Not to mention, he showed a great deal of toughness by playing in the Super Bowl with a broken arm. Not every player would be able to play through an injury of that magnitude, but Davis was determined to win a ring. Playing outside linebacker for the Panthers, Davis roamed from sideline to sideline stopping ball carriers dead in their tracks. He's more of an old-school linebacker who hits hard and sets the tone, but he has good range, as well. Given his age (33 years old), some question how long he can keep up this resurgence after three lost seasons from 2009 to 2011, but until he shows otherwise, he's a player to keep an eye on. 
Just missed: Telvin Smith, Deone Bucannon, Jerrell Freeman, Dont'a Hightower, K.J. Wright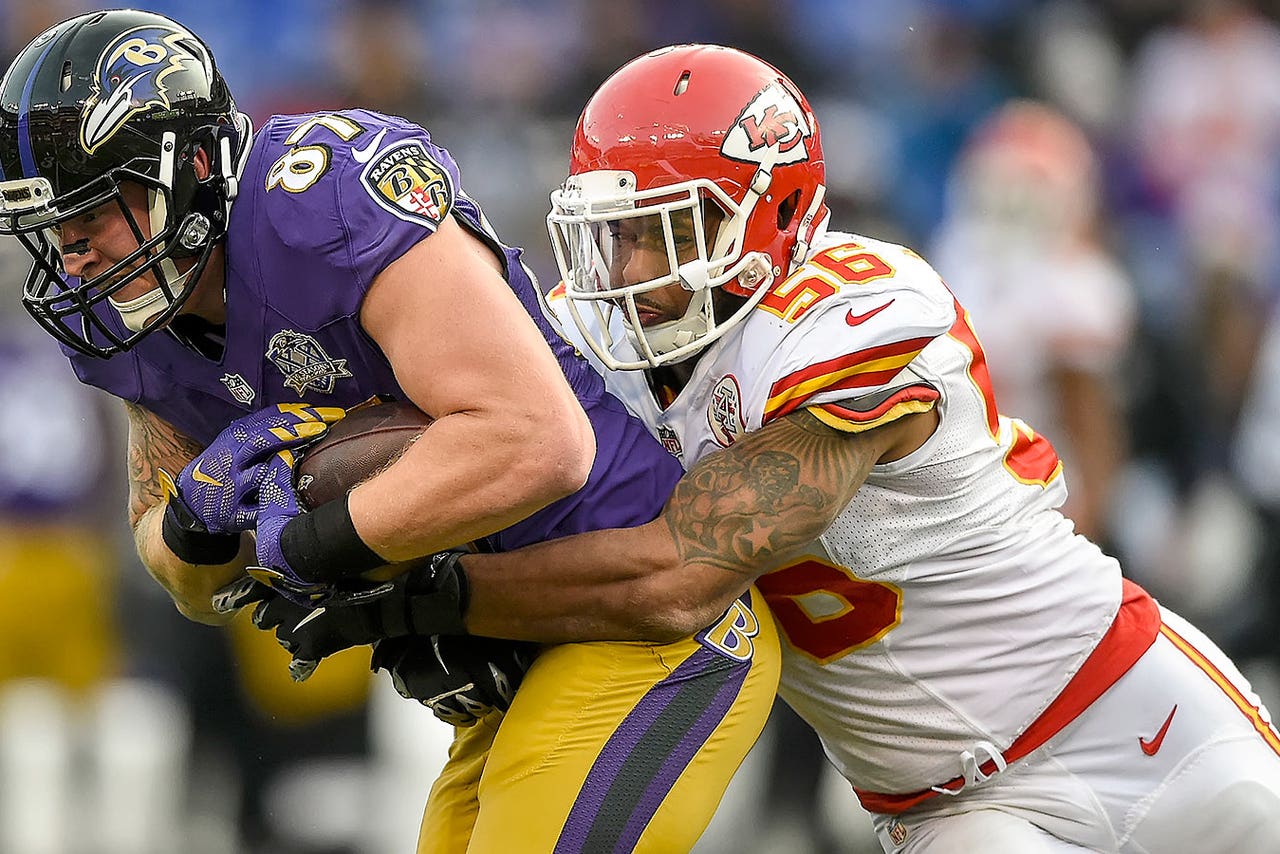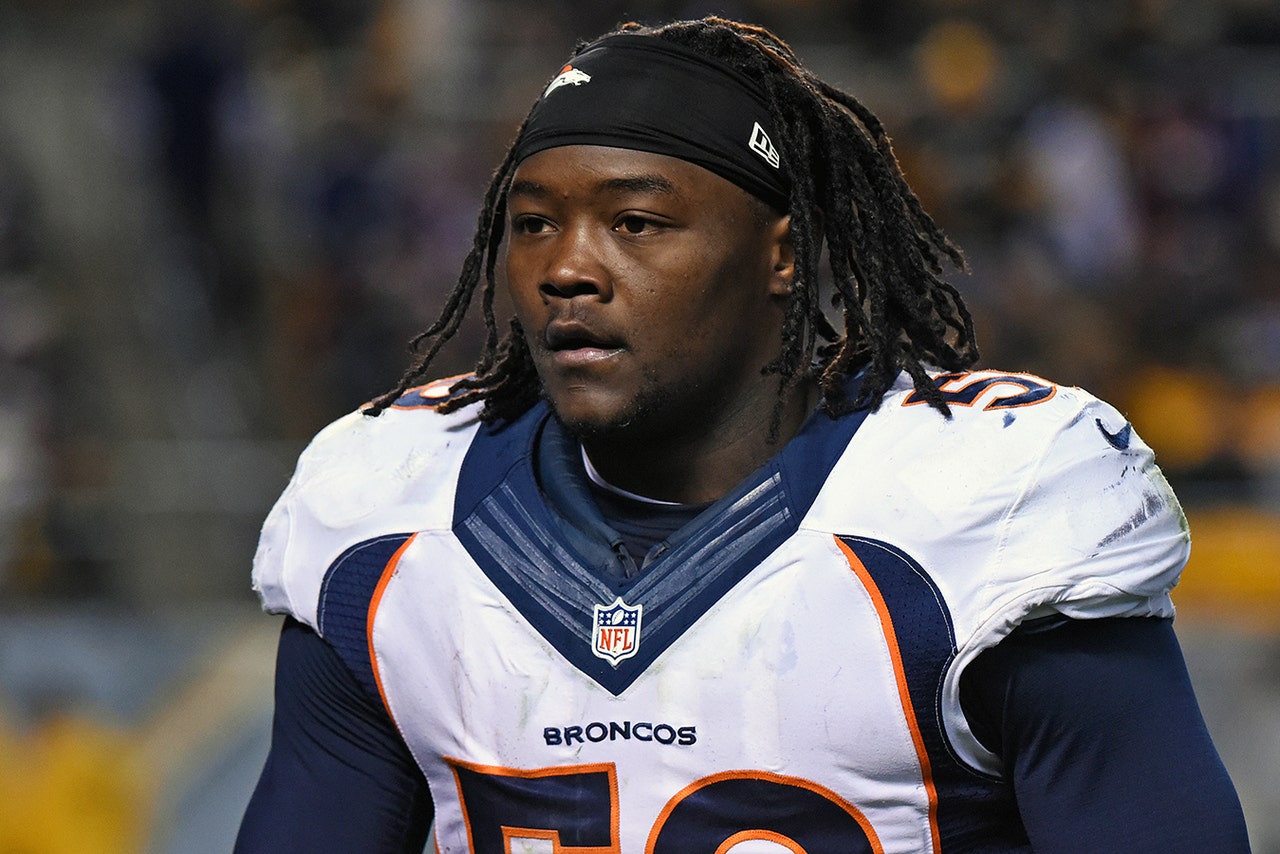 ---
---