Ranking the NFL's QB situations, from worst (Philly) to first (Green Bay)
May 4, 2016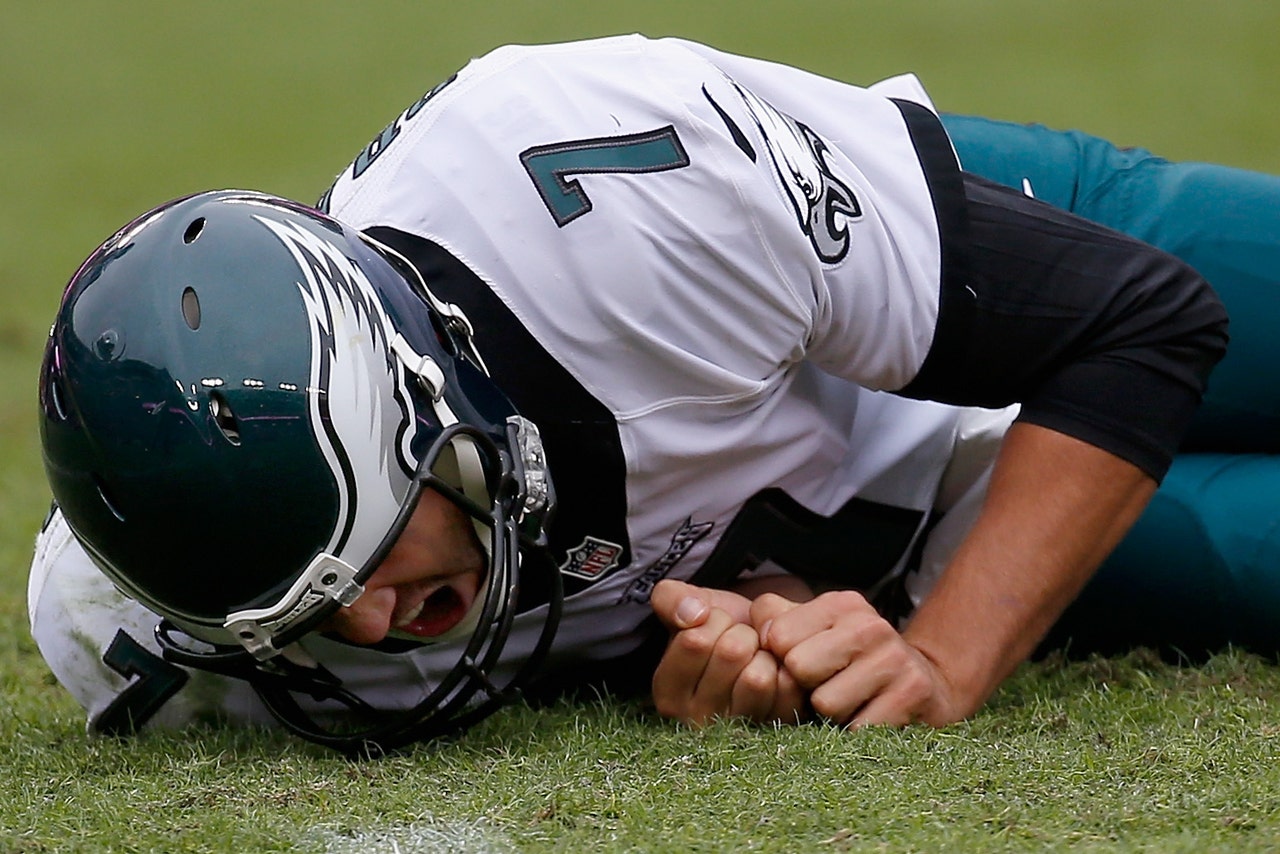 Now that most NFL teams' QB depth charts are almost, sort of set for 2016, we looked at all 32 to determine which franchise was in most trouble at the sport's marquee position. We ranked every team, from worst to first, based on expectations for 2016 and 2016 only, with everything factored in with varying degrees of importance - starter and backup quality, injuries, salaries, potential for messiness, presence of Brandon Weeden, etc. We're also only picking the quarterbacks, not the talent (or lack thereof) around them. All depth charts are projected. Starting at the bottom:
1. Philadelphia Eagles - 1) Sam Bradford, 2) Chase Daniel, 3) Carson Wentz
Congratulations, Warner Bros.; Batman vs. Superman won't be the only high-priced disaster of 2016. The Eagles quarterbacking situation is the worst thing to happen to Philadelphia since, well, the previous half-century of professional football. This offseason, the Eagles gave $18 million to a guy who finished 25th in QB rating last year and has a 25-37-1 lifetime record with exactly zero seasons above .500, only to have Sam Bradford whine about his role in the offense because the team had the audacity to draft a quarterback. Behind Bradford is a backup who's thrown 77 passes in six NFL seasons yet was signed to a deal worth up to $36 million. More than likely though, Chase Daniel will get around $21 million, a total that itself is $11.5 million more than any other backup quarterback in the NFL. (The backups of the NFC are making a combined $13.2 million in guaranteed money. Daniel is getting $12 million. And assuming Mark Sanchez starts in Denver, Daniel would account for 57% of backup money in the NFL.) Then there's the decent quarterback prospect the Eagles traded away two drafts for waiting in the wings. Total cost for 2016? About $30 million, the most any franchise in the NFL is paying their QBs.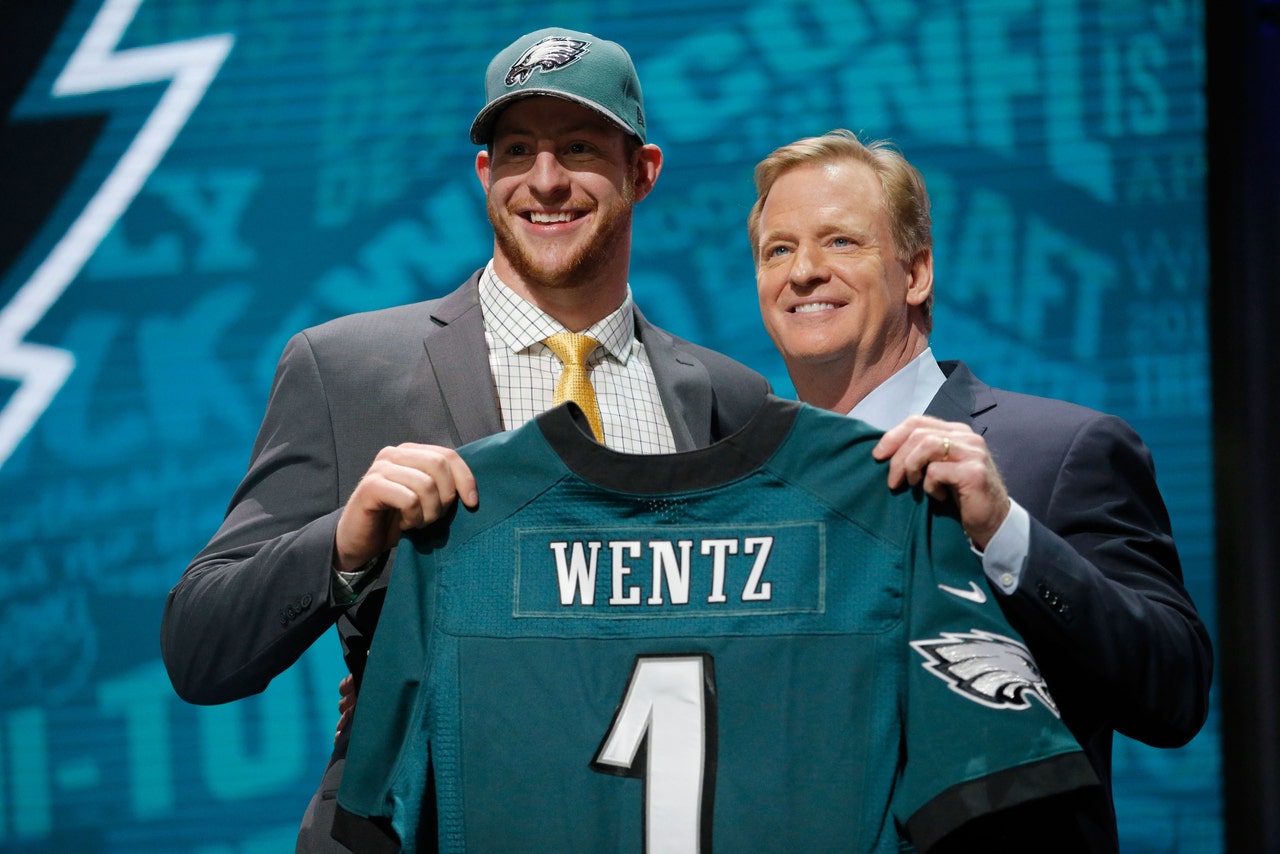 (Photo by Jon Durr/Getty Images)
Bradford/Daniel/Wentz wouldn't be the worst QB situation in the sport if everybody understood his role and was playing nice. But Bradford is throwing a hissy fit, not content with a one-year starting job that he can use as a jumping-off point to bigger, better and more expensive things. He seems to think his original $50 million contract coming out of college was based on merit, not being the best prospect in a down year that just happened be the final one without a rookie salary cap. Daniel knows better than to bite the hand that is feeding him about $10 million too much, so he's playing the good soldier. Wentz will too, even as it becomes more likely that people start clamoring for the Eagles to say "forget it," and throw him to the wolves in Week 1. So, get your  "brotherly love" headlines ready, Philadelphia Daily News. You're going to need them.
2. Cleveland Browns - 1) Robert Griffin III, 2) Josh McCown, 3) Cody Kessler
Congrats, Cleveland. Only you could manage to have a worse-looking QB depth chart after getting rid of Johnny Manziel.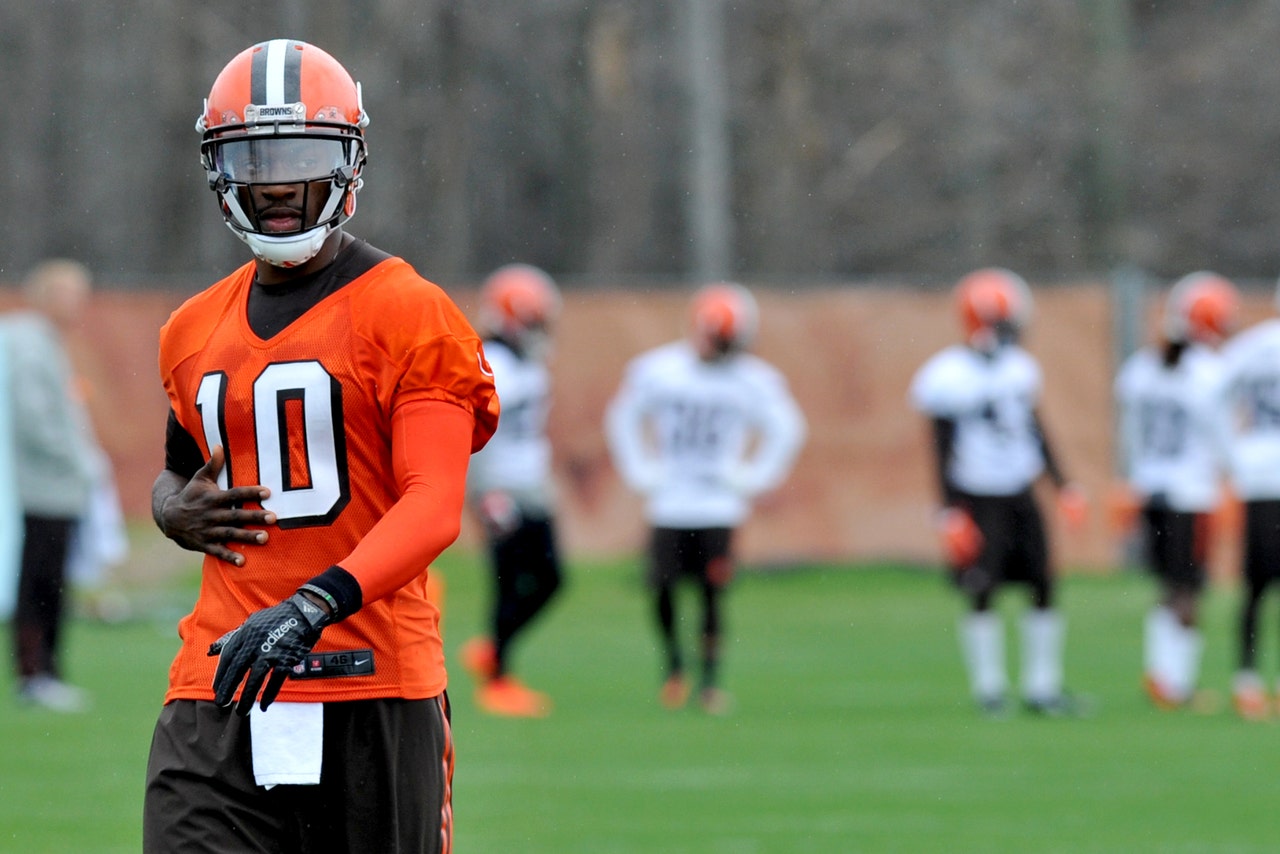 (Nick Cammett/Diamond Images/Getty Images)
3. Houston Texans - 1) Brock Osweiler, 2) Tom Savage, 3) Brandon Weeden
At a reasonable price (say, $8-9 million per year) Osweiler might have been a reasonable quarterback choice in 2016. At his current number, Osweiler is, as we speak, being added to online slideshows entitled "Worst QB contracts ever." 
4. San Francisco 49ers - 1) Blaine Gabbert, 2) Colin Kaepernick
Remember four years ago when Colin Kaepernick, Robert Griffin III and Russell Wilson were going to change football and become the new faces of the sport? At that point, the odds of Colin Kaepernick backing up Blaine Gabbert while RG3 fought for a starting job in Cleveland would have made Leicester City at 5000/1 seem like a lock.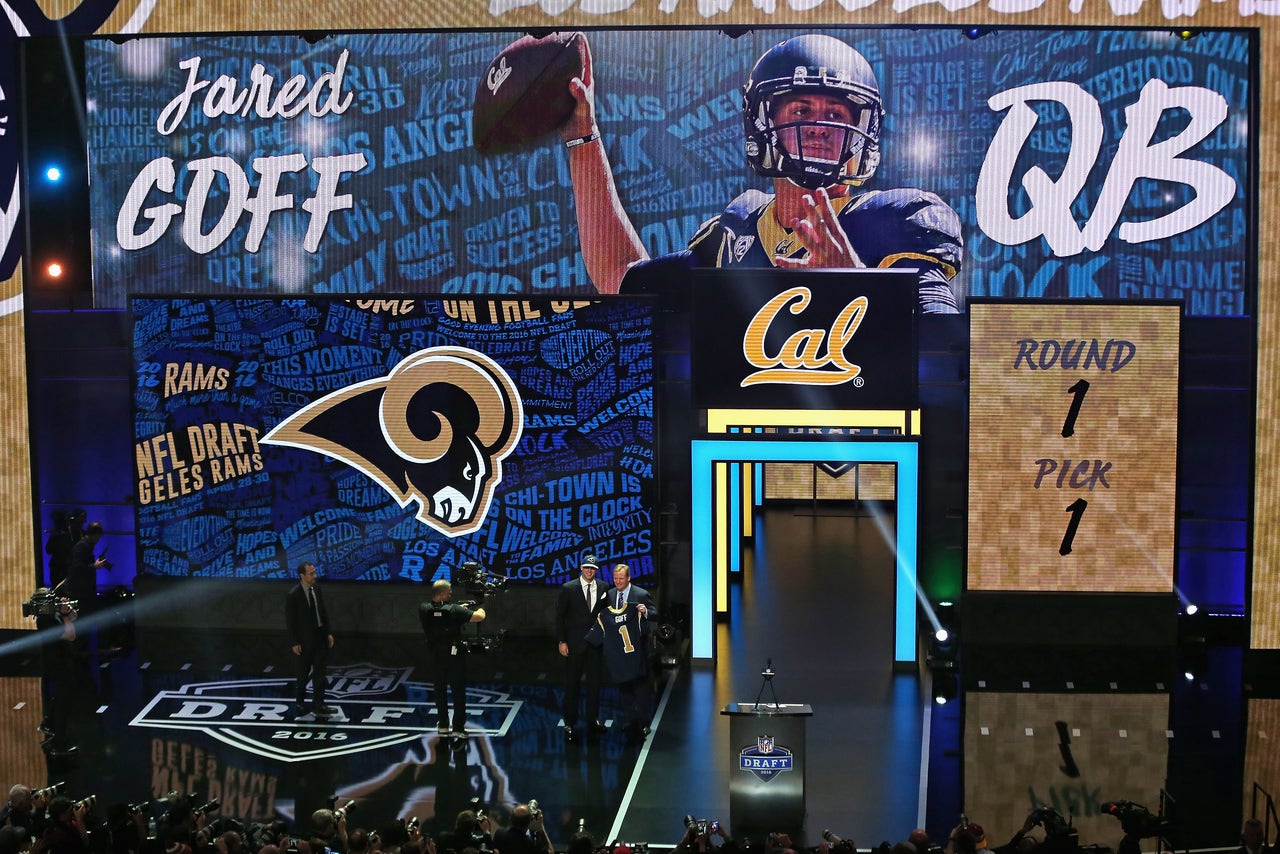 (Photo by Jonathan Daniel/Getty Images)
5. Los Angeles Rams - 1) Jared Goff, 2) Nick Foles
In this case, better the devil you don't know.
6. Denver Broncos - 1) Mark Sanchez, 2) Trevor Siemian, 3) Paxton Lynch
When Elway retired after winning the Super Bowl, he was replaced by Brian Griese, which means that sometime this year, Broncos fans are going to be wistful for Brian Griese. And Tim Tebow.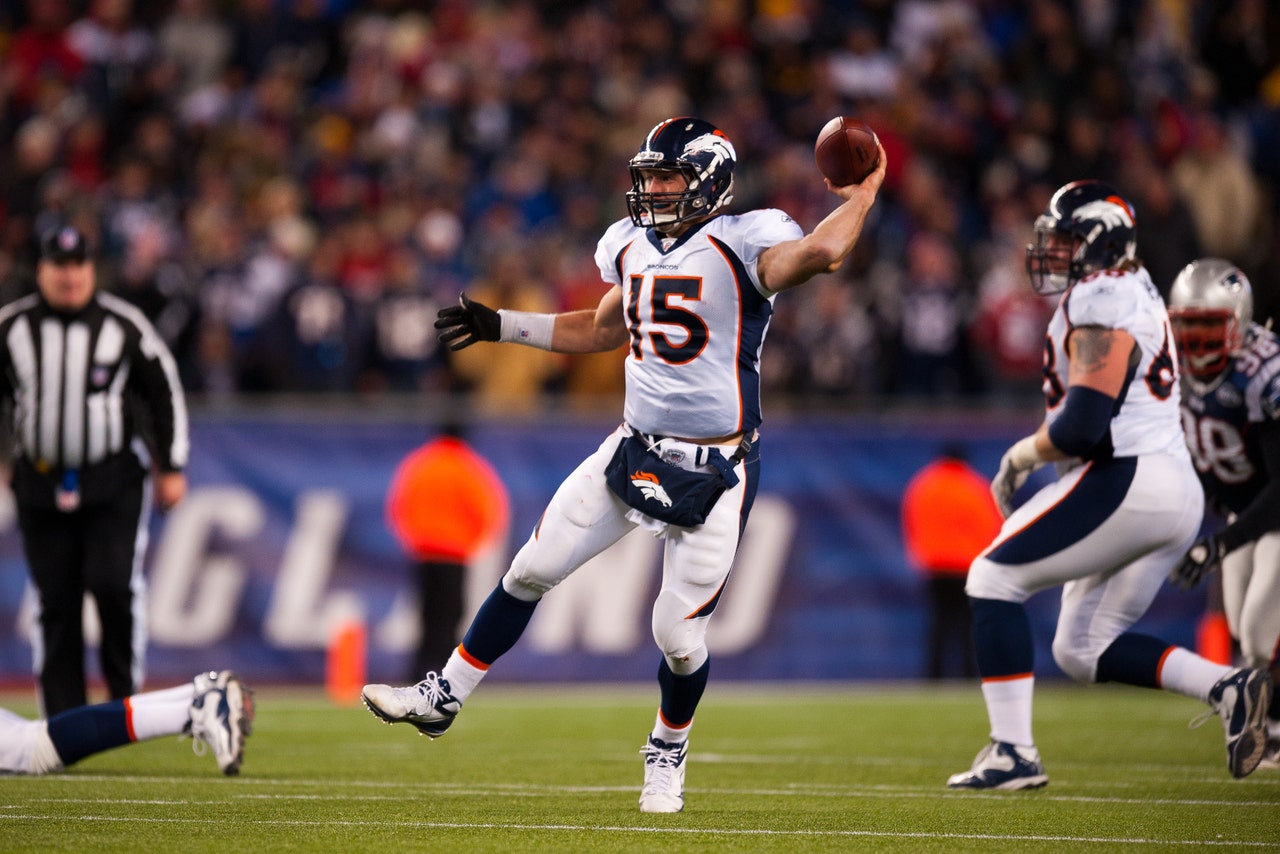 (Photo by Rob Tringali/SportsChrome/Getty Images)
7. New York Jets - 1) Ryan Fitzpatrick, 2) Bryce Petty, 3) Christian Hackenberg
This is our biggest stretch in terms of projections. Fitzpatrick and the Jets are said to be far apart on a contract, perhaps because Fitzpatrick is an average quarterback in a market in which unknown entities who might be average are getting $36 million guaranteed. On one hand, you can't blame the Jets for not caving. On the other, you can't fight the market or the images of Bryce Petty starting that invade your nightmares.
8. Minnesota Vikings - 1) Teddy Bridgewater, 2) Shaun Hill
Bridgewater is the biggest question mark starter on our list. He improved in his sophomore campaign in nearly all areas thanks, in large part, to Adrian Peterson's presence. He still takes too many sacks of his own making but is just 23 years old, which is meaningless in our theoretical one-year draft, but a good sign for the future.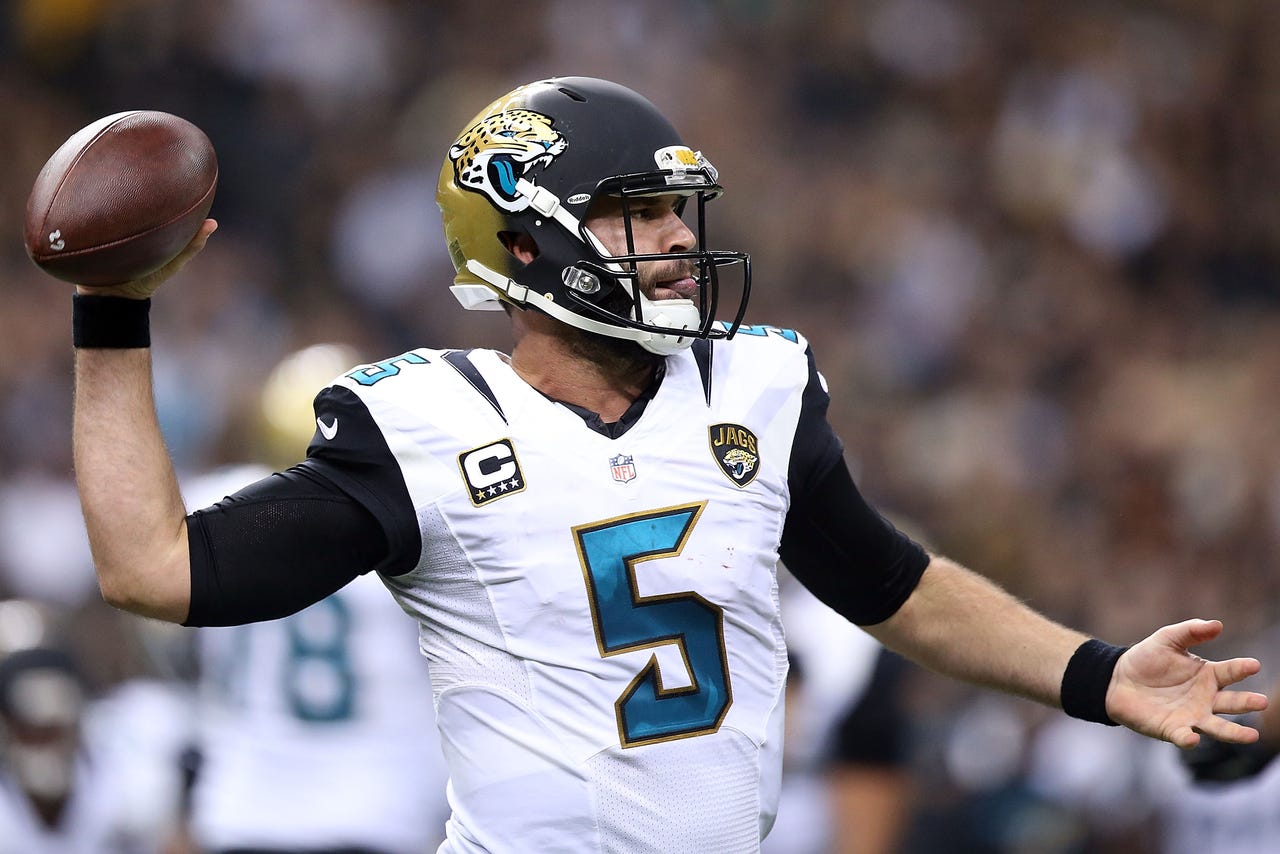 (Photo by Sean Gardner/Getty Images)
9. Jacksonville Jaguars - 1) Blake Bortles, 2) Chad Henne
When people were high on Blake Bortles last offseason, I figured Blake Bortles was some kind of strain found in medical marijuana dispensaries. But Bortles, who just turned 24, had a fine 2016, finishing tied for second in the NFL in touchdown passes (not a typo) and seventh in passing yards, though he also "led" the league in sacks and had the lowest completion percentage for any season-long starter who wasn't a rookie. But if Bortles were a stock, I'd be buying in bulk, then unloading Apple because the iWatch is lame and my iPhone hasn't gotten any better since 2012.
10. Miami Dolphins - 1) Ryan Tannehill, 2) Matt Moore
In baseball, there's the well-known stat WAR, which stands for Wins Above Replacement. The idea is that it takes the most average baseball player and then evaluates how many more wins another player produces over the course of a season. Bryce Harper, for instance, had 9.3 WAR in 2015, meaning he was good for nine wins himself. Why am I mentioning all this in a football post? Because Ryan Tannehill is the embodiment of an NFL "replacement player."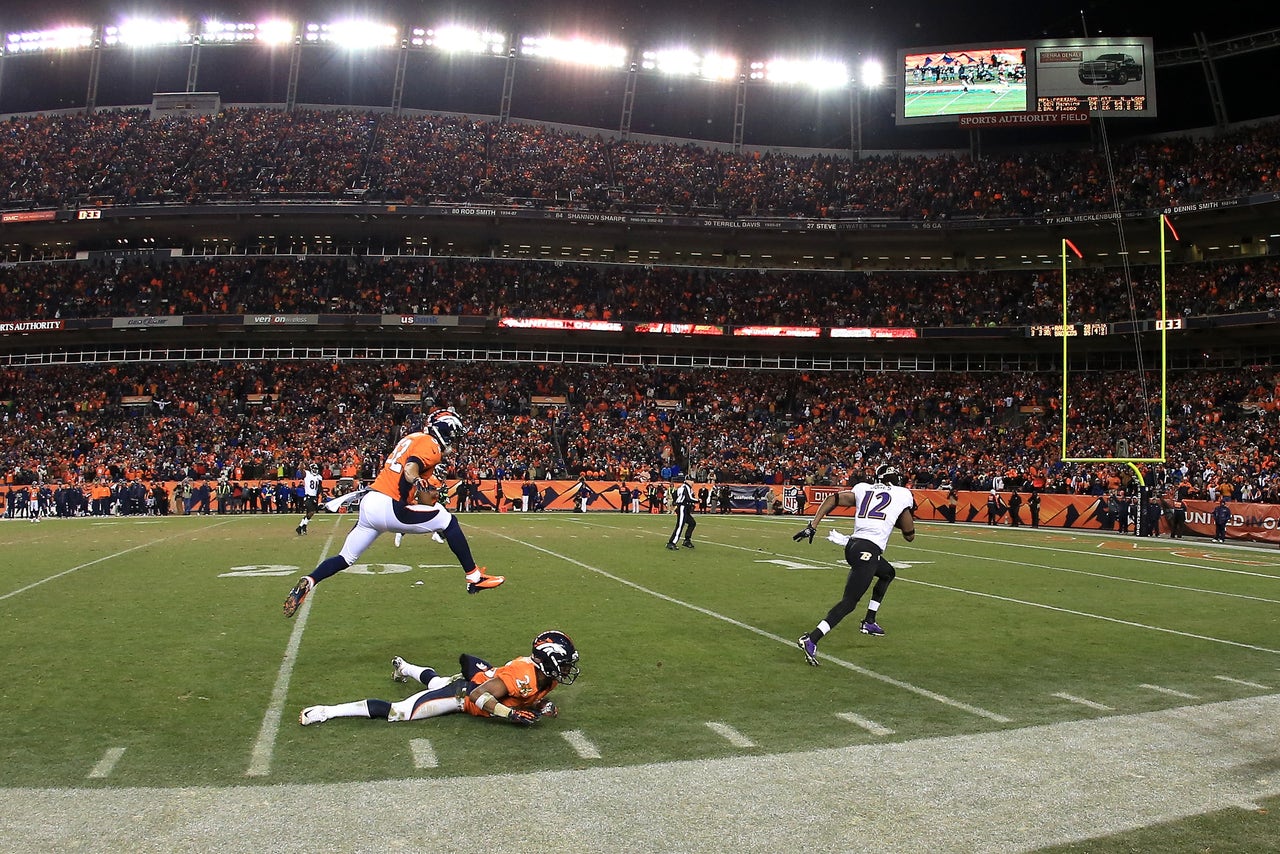 (Photo by Doug Pensinger/Getty Images)
11. Baltimore Ravens - 1) Joe Flacco, 2) Ryan Mallett
Joe Flacco's contract is the gift that keeps on giving. Because the Ravens were forced to re-sign him to a huge deal following the team's win in Super Bowl XLVII, and because that contract was so backloaded as to make any cap number after 2015 completely unwieldy, Flacco redid things this offseason to the tune of $40 million guaranteed, meaning he'll once again be the highest paid player in the NFL. And all this because Flacco made a nice pass down the sideline to Jacoby Jones in the 2012 divisional playoffs, one that Rahim Moore just let sail over his head. Have the fortunes of an NFL player ever changed more on a single blown coverage?
12. Tampa Bay Buccaneers - 1) Jameis Winston, 2) Mike Glennon
13. Tennessee Titans - 1) Marcus Mariota, 2) Zach Mettenberger, 3) Matt Cassel
The development of Misters Winston and Mariota should be one of the more interesting subplots of the upcoming season. With both playing in divisions that could be up for grabs (yes, I'm discounting the Panthers that much), I bet we see at least one in the postseason).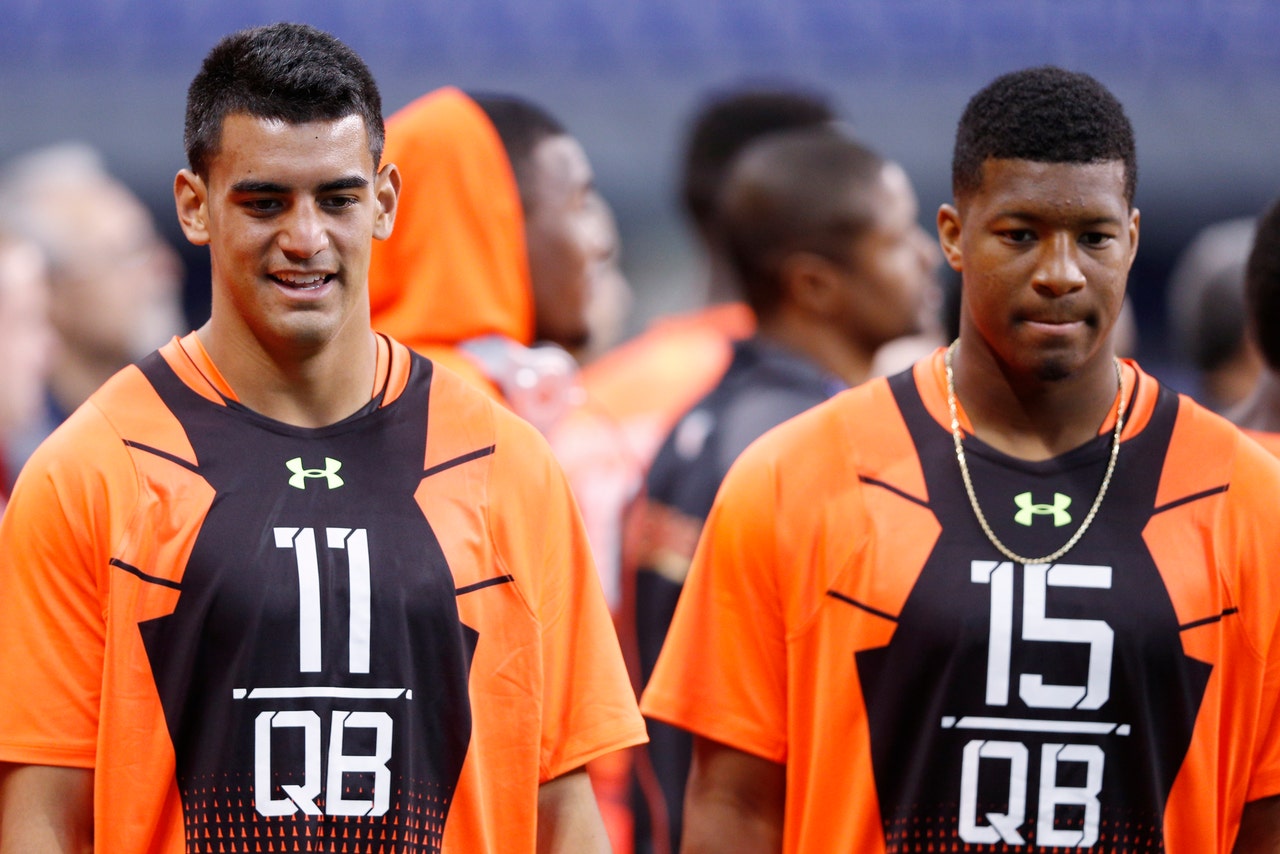 (Joe Robbins/Getty Images)
14. Oakland Raiders - 1) Derek Carr, 2) Matt McGloin, 3) Connor Cook
Derek Carr, Raiders, improve, blah, blah, blah. I just want to watch this Connor Cook Vine on loop until the season starts. https://vine.co/v/i7qzgUdYVM5
15. Atlanta Falcons - 1) Matt Ryan, 2) Matt Schaub
Matt Schaub is back in Atlanta! Does that mean he'll look really good holding a clipboard, start one game in the next two years and then get an Osweilerian contract to take over the starting job in Miami in 2019? All signs point to "yes."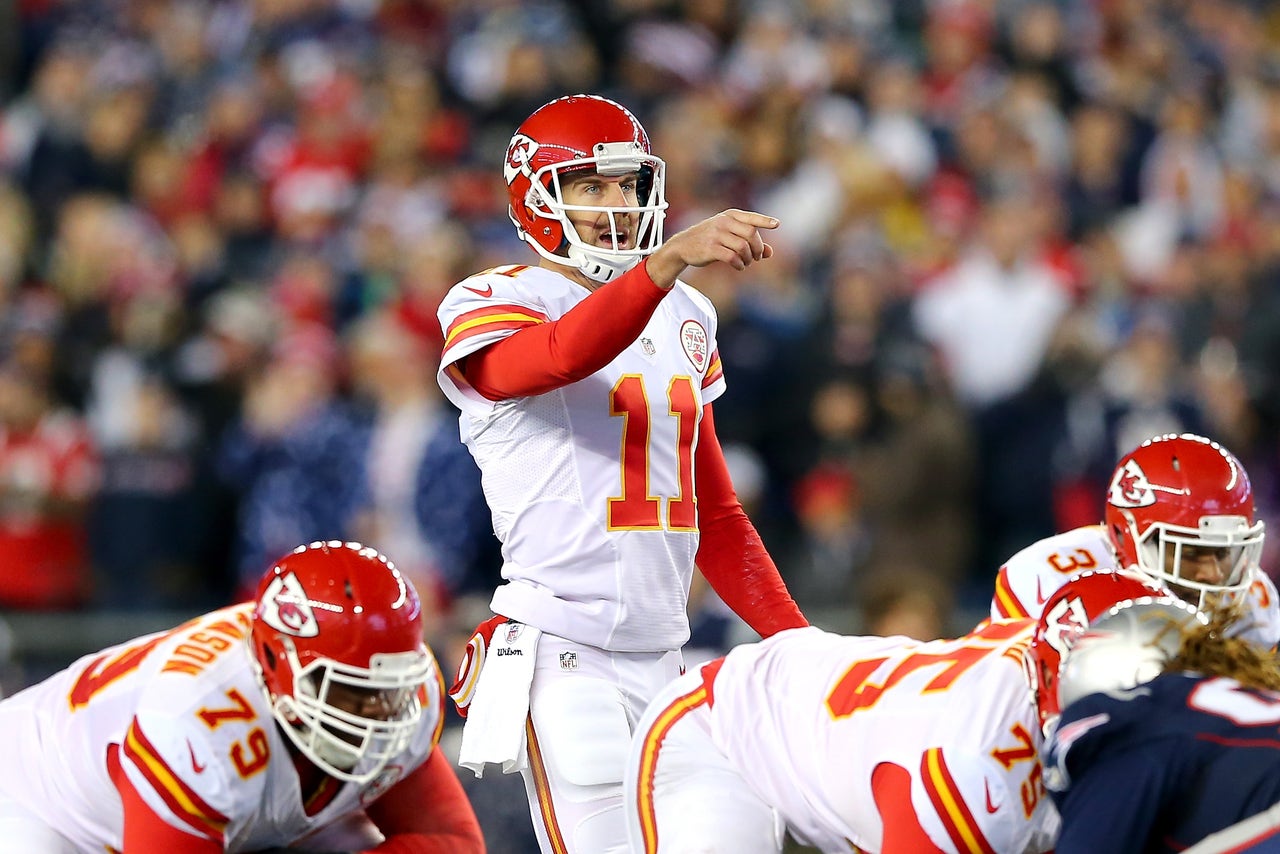 (Elsa/Getty Images)
16. Kansas City Chiefs - 1) Alex Smith, 2) Aaron Murray
Remember when Alex Smith went No. 1, flailed for a few seasons in San Francisco and looked like he'd go down in history as a small-handed bust, all while Aaron Rodgers made the Niners jealous with every snap in Green Bay? Then remember Smith going 13-3 in 2011 with Jim Harbaugh at the helm and coming within an overtime possession of making the Super Bowl? Then, remember when Smith was 6-2-1 the following year, looking like another trip to the NFC championship game was in his future, until he was Wally Pipped out of a job by Colin Kaepernick, who took the team to the Super Bowl, thus validating Jim Harbaugh's controversial decision? And remember how Kaepernick was the future of football while Smith was dumped out in Kansas City to a team that went 2-14? Then Smith immediately help turned them into an 11-5 playoff squad, all while teams were beginning to figure out Kaepernick, who would soon become unwanted goods?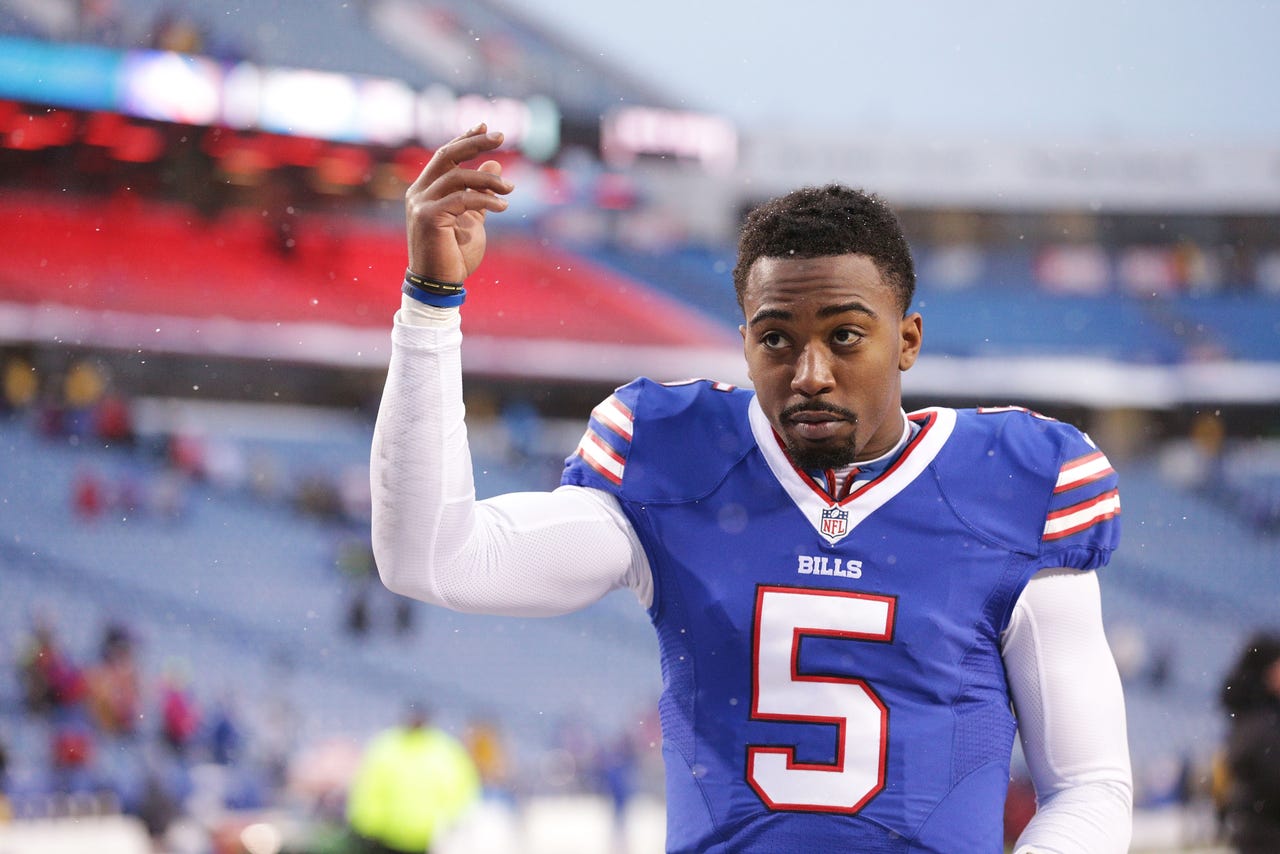 (Brett Carlsen/Getty Images)
17. Buffalo Bills - 1) Tyrod Taylor, 2) EJ Manuel
Did you know Tyrod Taylor was a Pro Bowler last year? Well, sort of. Do you still get to call yourself a Pro Bowler if you were chosen only because four other people didn't want to do it? I mean, does an understudy get to say she starred in a Broadway show when the lead gets the sniffles one day? To be fair, Taylor wasn't entirely undeserving of the award, finishing seventh in QB rating and throwing just six interceptions on the season, but he's like the 6th-place sprinter in the Olympics who gets moved up to a bronze when three better finishers all test positive for PEDs. Oh, and in this scenario, the Olympics are completely meaningless.
18. Chicago Bears - 1) Jay Cutler, 2) Brian Hoyer
You know how sometimes coaches need to get fired, not because they're no longer a good coach, but simply because the team needs a new voice or change of pace? I think of that when looking at the top of the Bears depth chart.
(Joe Robbins/Getty Images)
19. Detroit Lions - 1) Matthew Stafford, 2) Dan Orlovsky
Stafford has played exactly six NFL games without Calvin Johnson. Proceed with caution.
20. Washington Redskins - 1) Kirk Cousins, 2) Colt McCoy
If you'd rather go with the more established quarterbacks immediately above, that's understandable. Kirk Cousins has only started for one season. You don't know what you're going to get in 2016. So why is he ahead of Matthew Stafford and Jay Cutler? Because you do know what you're going to get with those two and while it's perfectly acceptable, give me the guy with the higher ceiling.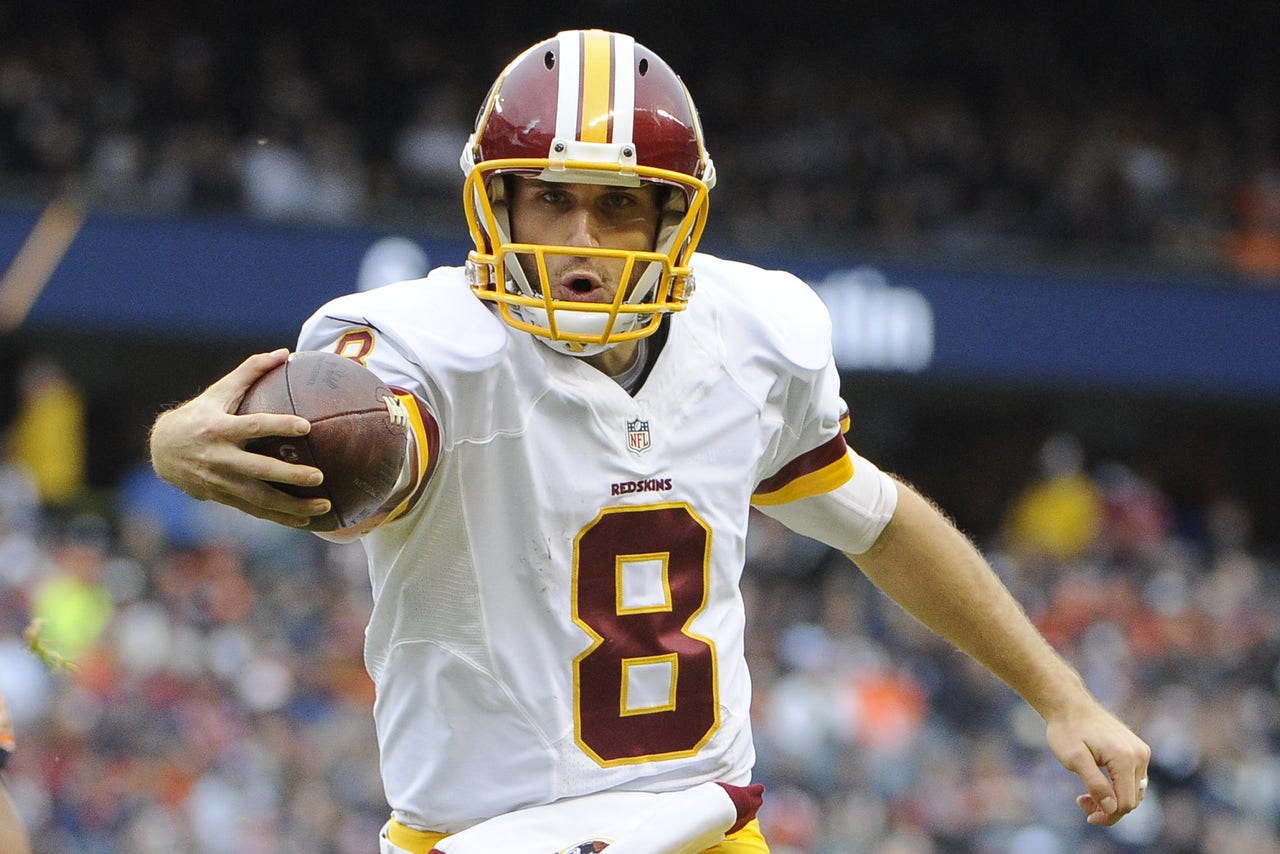 21. Dallas Cowboys - 1) Tony Romo, 2) Dak Prescott, 3) Kellen Moore
Given the excitement over the Dallas Cowboys drafting Ezekiel Elliott, there's a legitimate chance Roger Goodell just cancels the 2016 season and awards the Super Bowl to the Cowboys, you know, because top-four running backs always pan out and the Cowboys never fare poorly in the playoffs.
22. New York Giants - 1) Eli Manning, 2) Ryan Nassib
Manning ahead of Romo? Two reasons: Durability and the sense that anyone, Ryan Nassib or otherwise, would play better in QB relief than any name on the Dallas Cowboys depth chart.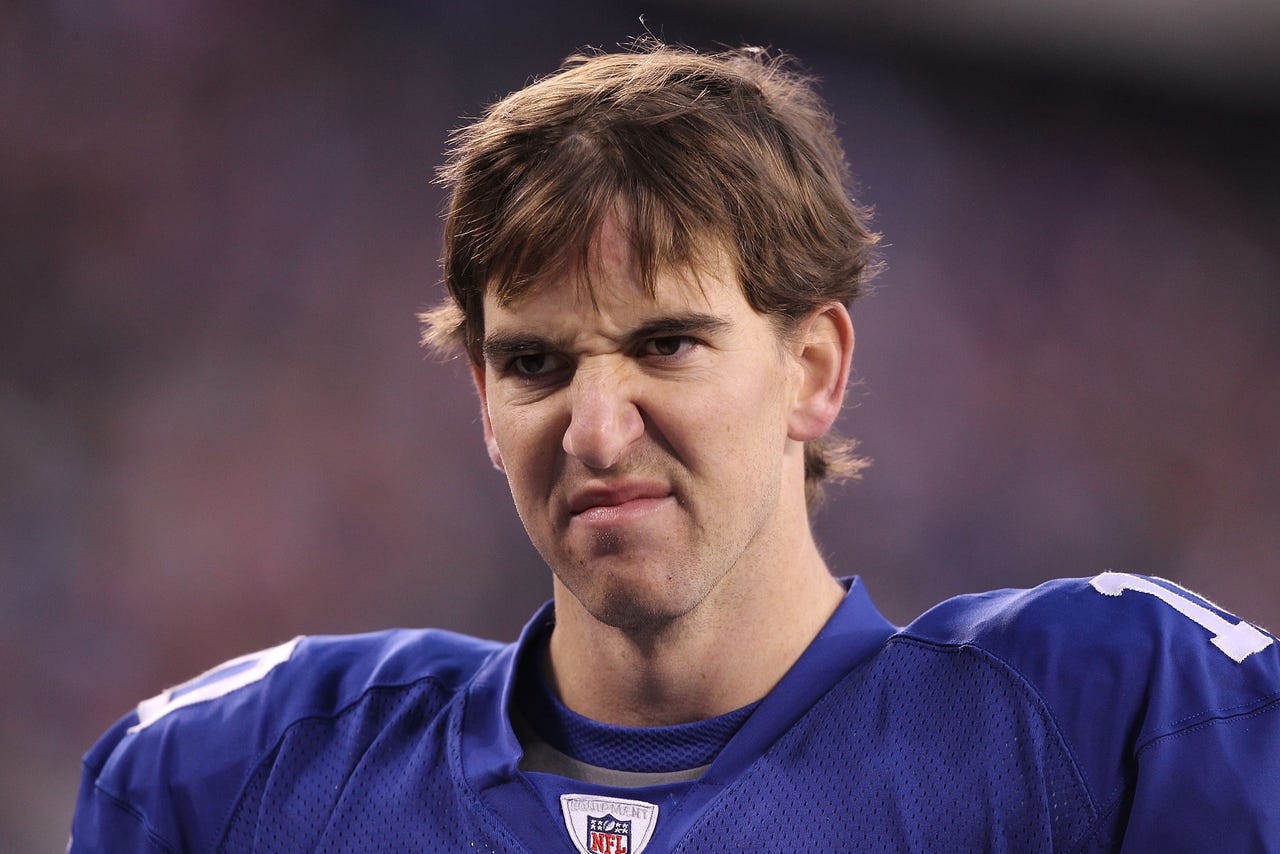 (Photo by Al Bello/Getty Images)
23. Cincinnati Bengals - 1) Andy Dalton, 2) AJ McCarron
For regular season only. In playoffs, you'd seriously consider going 200 miles north to find a starter, whether it be RG3, Josh McCown, LeBron James or Jimi Hendrix's guitar from the Rock and Roll Hall of Fame.
24. San Diego Chargers - 1) Philip Rivers, 2) Kellen Clemens
Rivers should just grow a beard, become friends with Kellen Winslow, sign a futures contract with CBS and complete the whole transition to actually being Dan Fouts.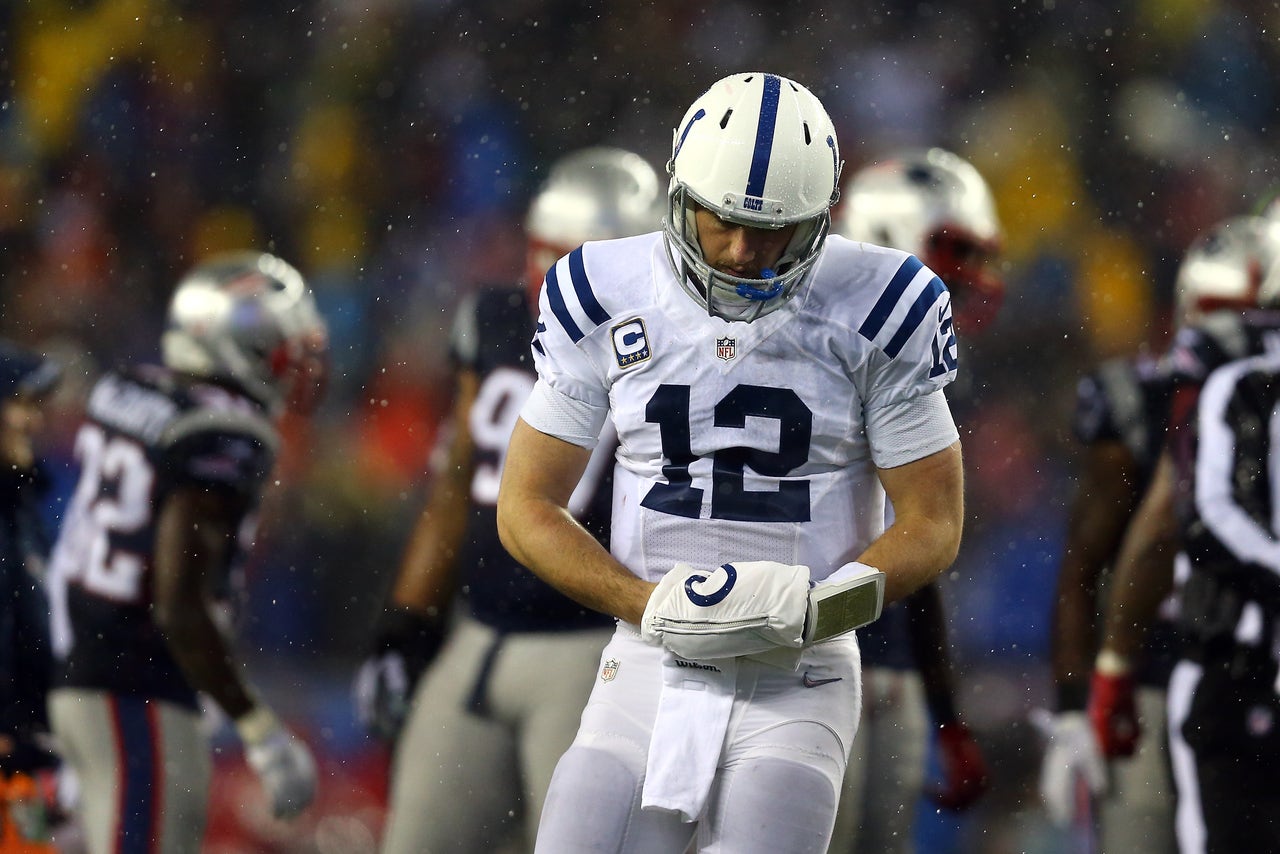 (Maddie Meyer/Getty Images)
25. Indianapolis Colts - 1) Andrew Luck, 2) Scott Tolzien
Andrew Luck has five losses in each of his first four NFL seasons. The problem is that he had 11 wins in each of the first three and just two in 2015, during a season in which he was pretty bad even while healthy. Well, you know what they say about fourth-year slumps.
26. Arizona Cardinals - 1) Carson Palmer, 2) Drew Stanton, 3) Matt Barkley
Did you know injury-prone Carson Palmer has started 16 games in seven of his 12 NFL seasons? Maybe he's not so injury prone! (No, he is. Drew Stanton is starting before Week 6 or I'm Matt Barkley).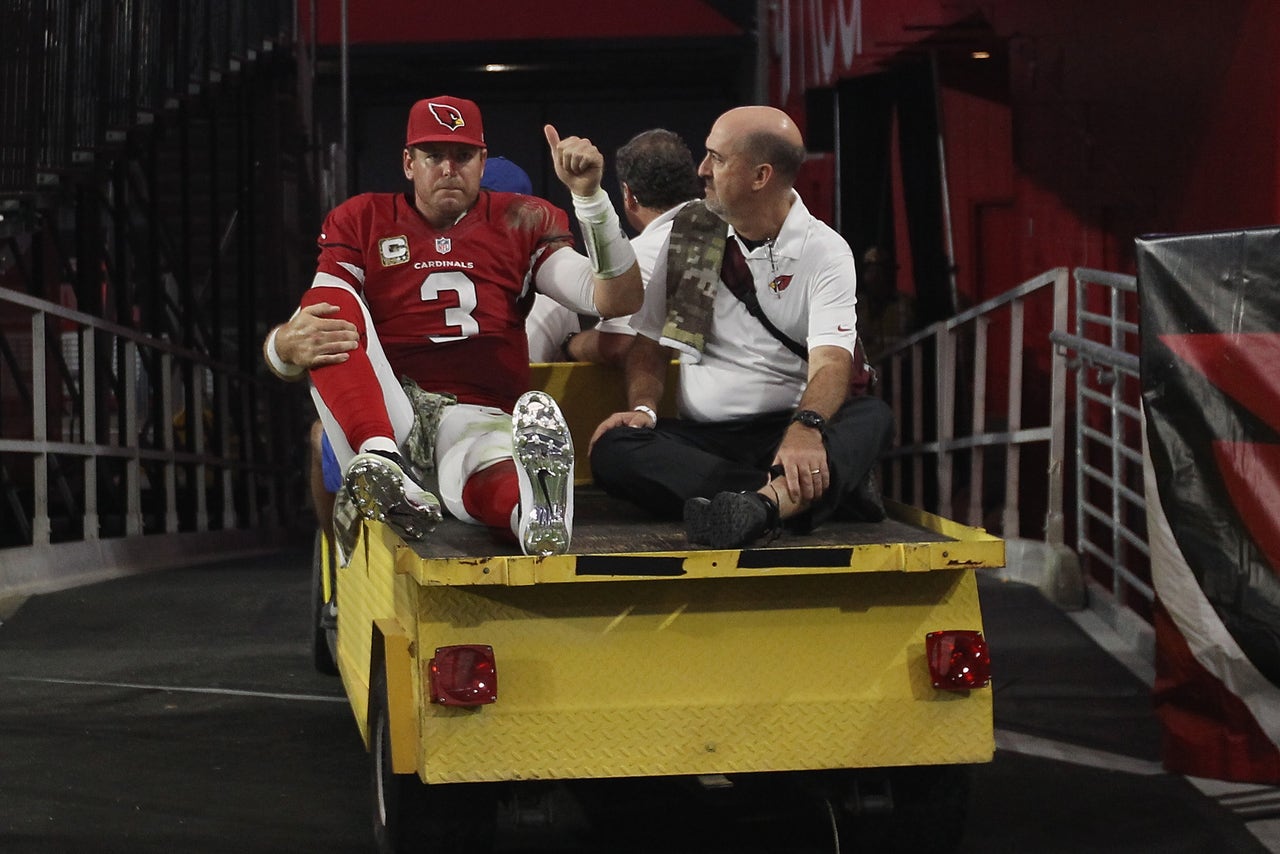 (Photo by Christian Petersen/Getty Images)
27. New Orleans Saints - 1) Drew Brees, 2) Luke McCown
Drew Brees is 37 years old and has finished with a sub-.500 record in three of his last four years. But, hey, it's not his fault his defense is terrible. By the way, the Saints have won a single playoff game since their Super Bowl XLIV win.
28. Pittsburgh Steelers - 1) Ben Roethlisberger, 2) Bruce Gradkowski
In 11 starts in 2015, Roethlisberger put up monster numbers, except for the 16 interceptions that were the second most of his career (despite the fact that he'd never played fewer games). We'll chalk that up to anomaly and not early warning signs of Favrean Syndrome.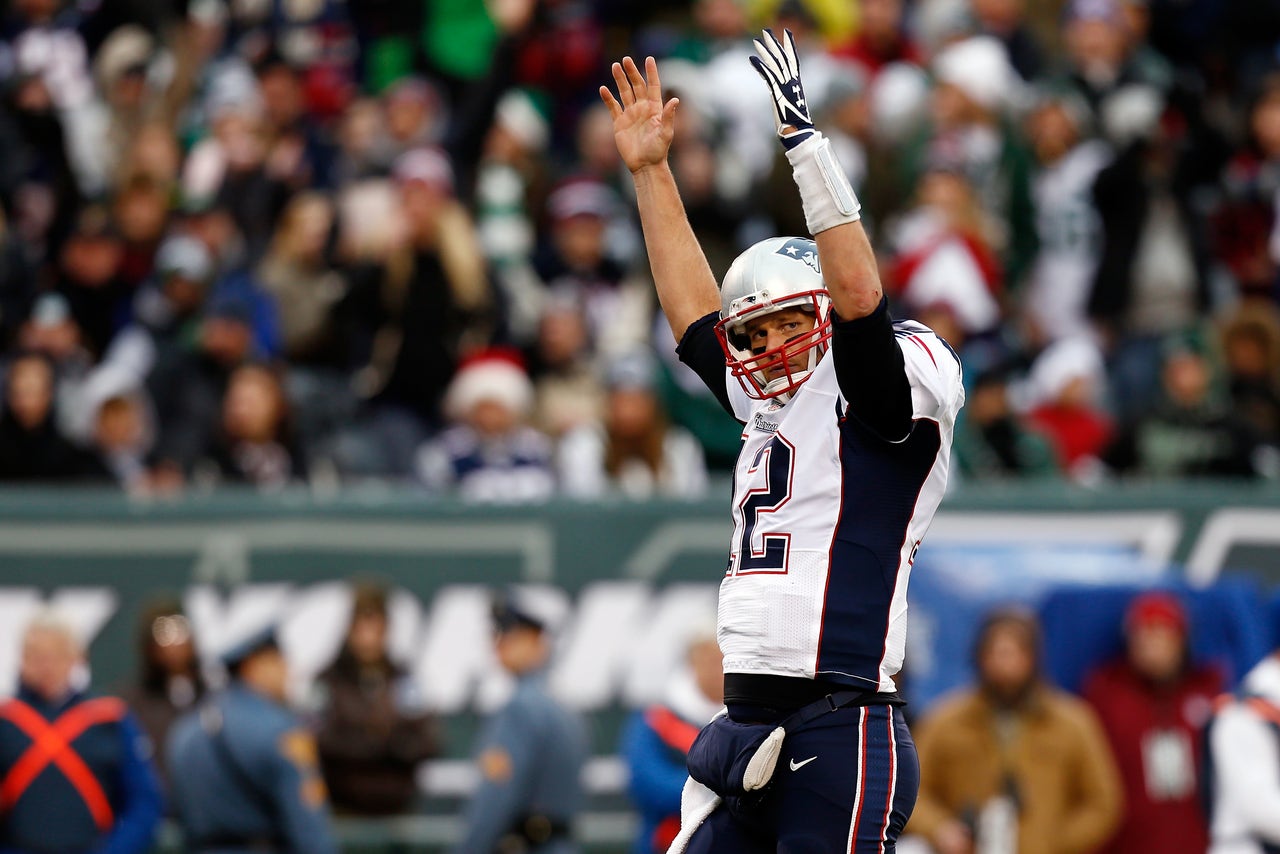 (Photo by Jeff Zelevansky/Getty Images)
29. New England Patriots - 1) Tom Brady, 2) Jimmy Garoppolo
They're No. 31 or No. 32 if Tom Brady were starting 16 games. But, and I don't know if you've heard about this, Brady is only starting 12 games in 2016 (yeah, it's true - something about deflated footballs, chest-puffing contests and gates of some sort). Even with Brady out for a quarter of the season, the Pats still rank high because, and I don't know about you, I'd rather have Tom Brady for 12 games than anyone else for 16. Because of the doctored footballs, you see.
30. Carolina Panthers - 1) Cam Newton, 2) Derek Anderson
Why is Cam in front the Seahawks? At least when Seattle lost its Super Bowl, Russell Wilson handled it like a man.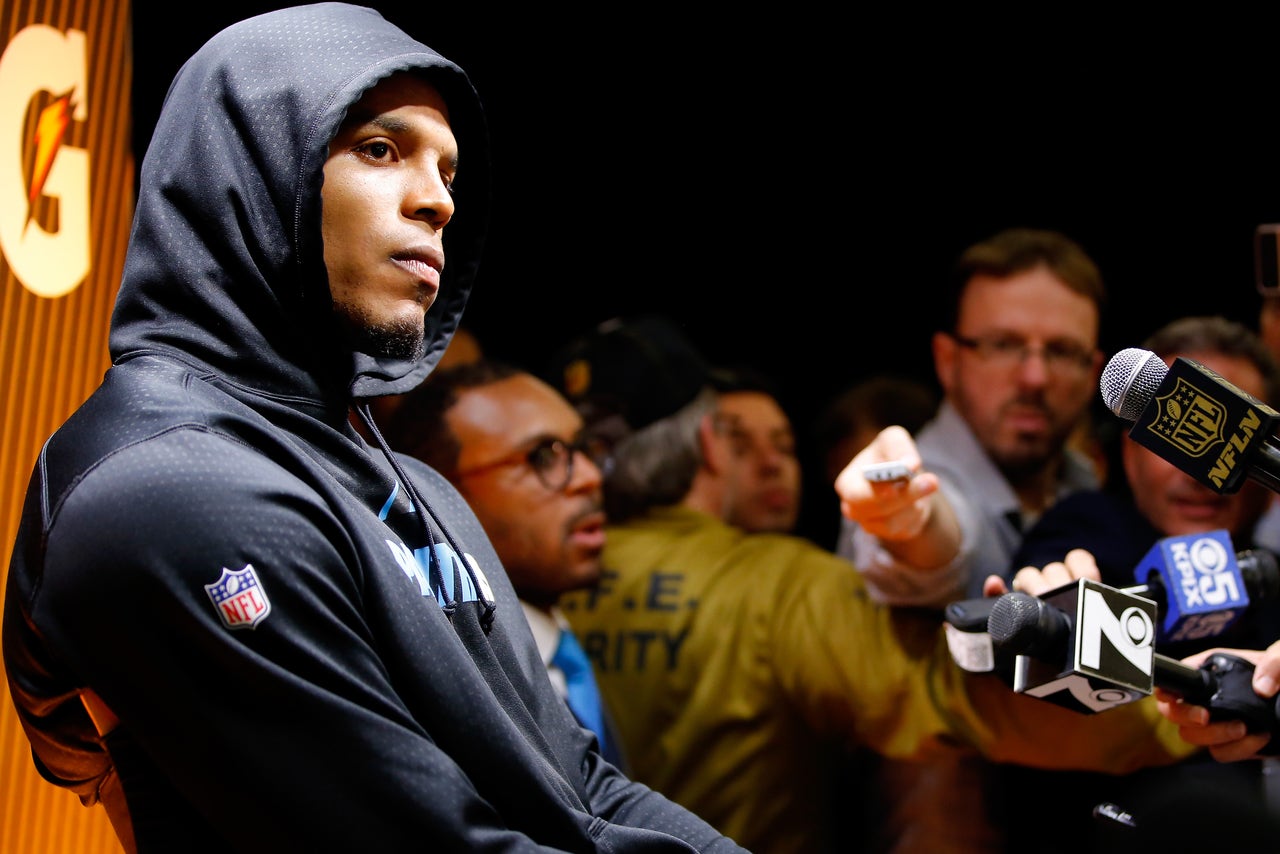 (Kevin C. Cox/Getty Images)
31. Seattle Seahawks - 1) Russell Wilson, 2) Jake Heaps
Oh relax, it's a joke. I wouldn't argue if you put Carolina No. 31, but still can't shake the feeling the NFC champs regress a bit in 2016 after the Super Bowl loss that snatched the team's soaring egos by the foot and violently jerked them back to earth. With his Seahawks having their worst year since Wilson took over, the quarterback had his best in 2015, throwing for 68.1%, tossing 34 TD against 8 INT, posting a league-leading 110.1 rating and breaking the 4,000-yard barrier for his first time. Though his rushing stats dipped a bit from 2014, it's an okay tradeoff to make. Seattle will happily take 100 rushes for around 600 yards as long as Wilson isn't taking a hit on most of them.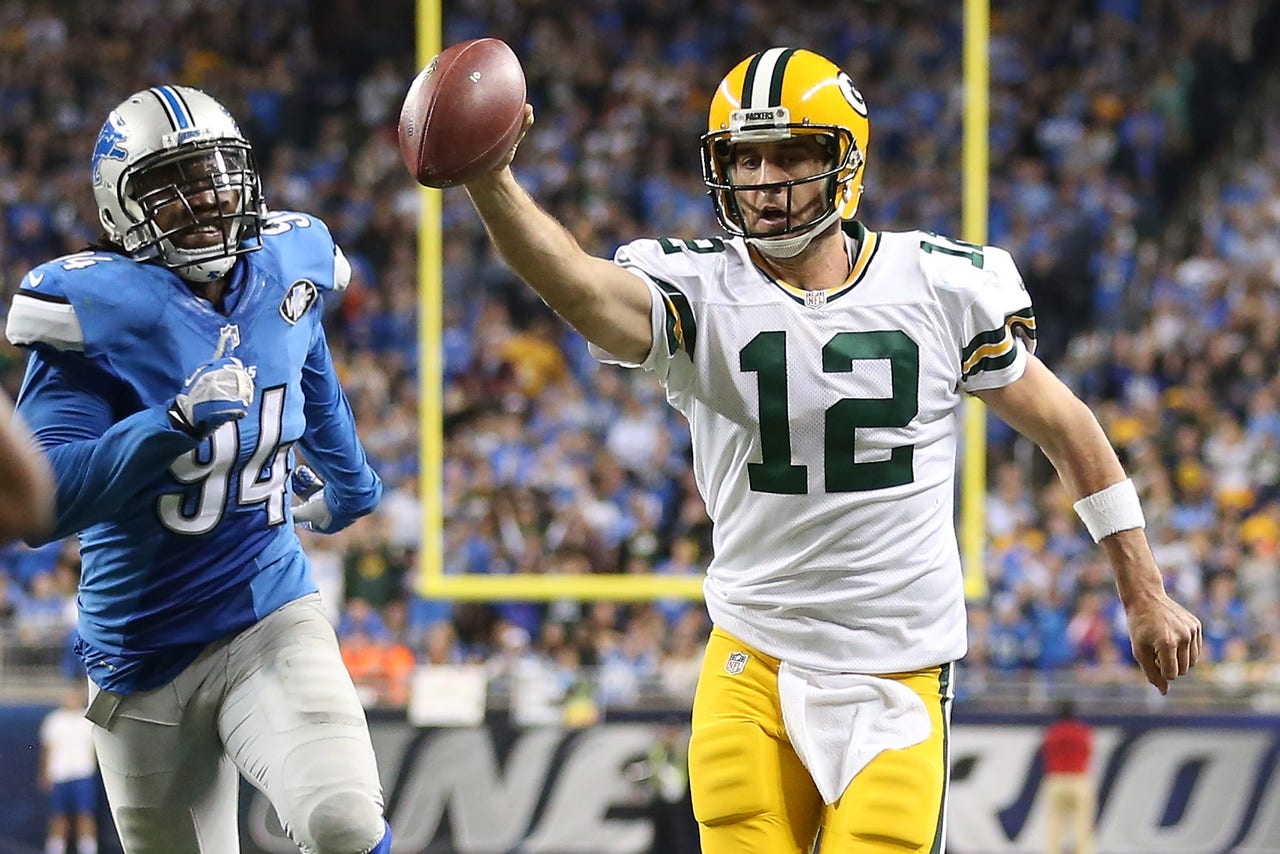 (Photo by Leon Halip/Getty Images)
32. Green Bay Packers - 1) Aaron Rodgers, 2) Brett Hundley
The two-time MVP had his worst full season in 2015, throwing for his fewest yards in a non-injury year despite attempting more passes than ever. Rodgers' touchdown percentage was the worst since his first season as a starter, as was his team's record. But if going 10-6, with a 60.7 completion percentage, 31 touchdowns, 8 interceptions and 3,821 yards is rock bottom, then I'll take that plunge.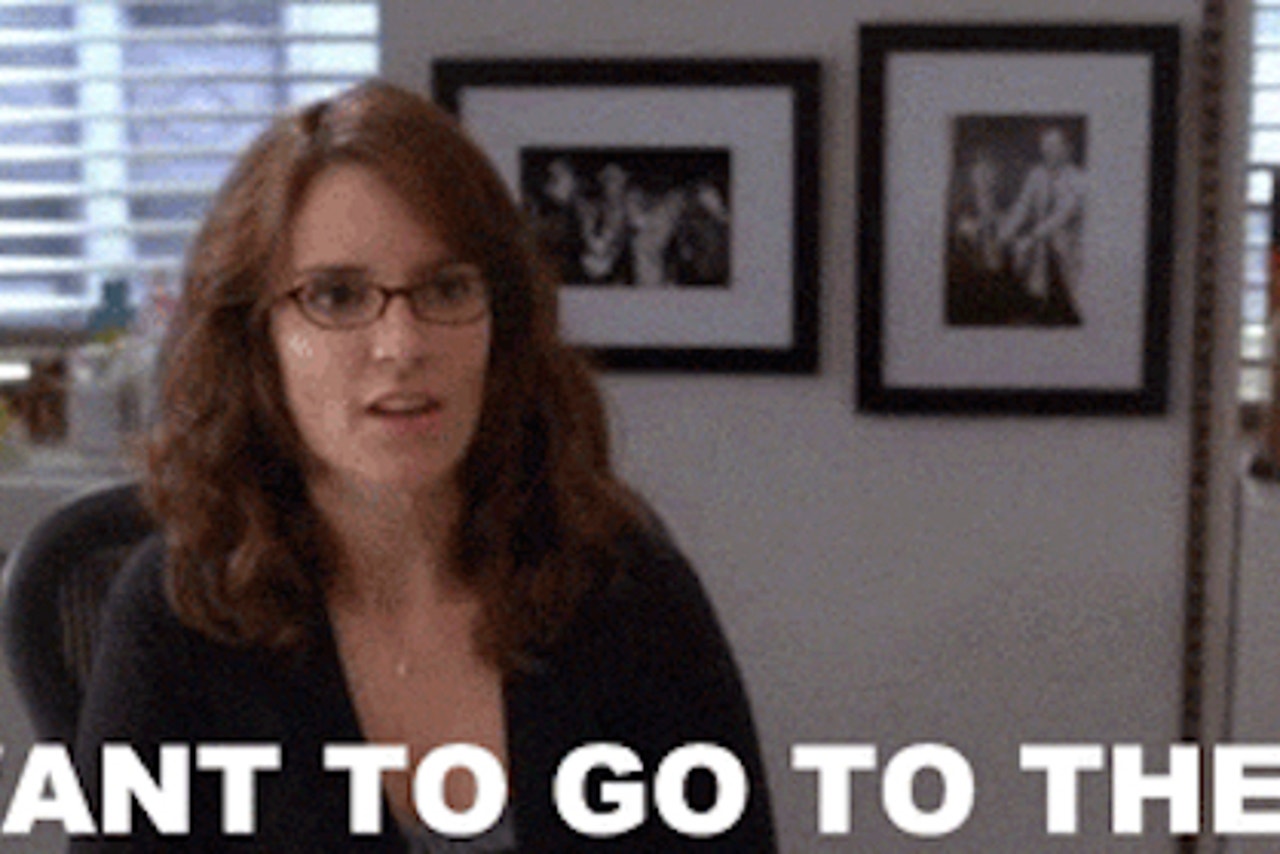 I literally have never heard of Brett Hundley, but apparently the second-year UCLA product, former Sun Bowl co-MVP and second-team All-Pac 12, impressed coaches enough to earn the backup role formerly held by Scott Tolzien. Seeing as how Rodgers has missed eight starts in his eight seasons, this isn't viewed as a problem.
---
---