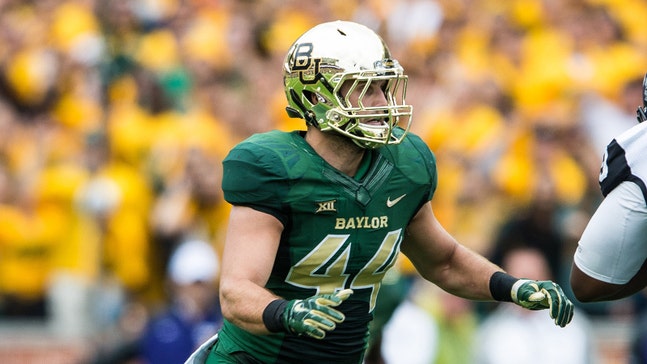 Rams seventh-round pick Bryce Hager and Jeff Fisher go way back
Published
May. 6, 2015 2:56 p.m. ET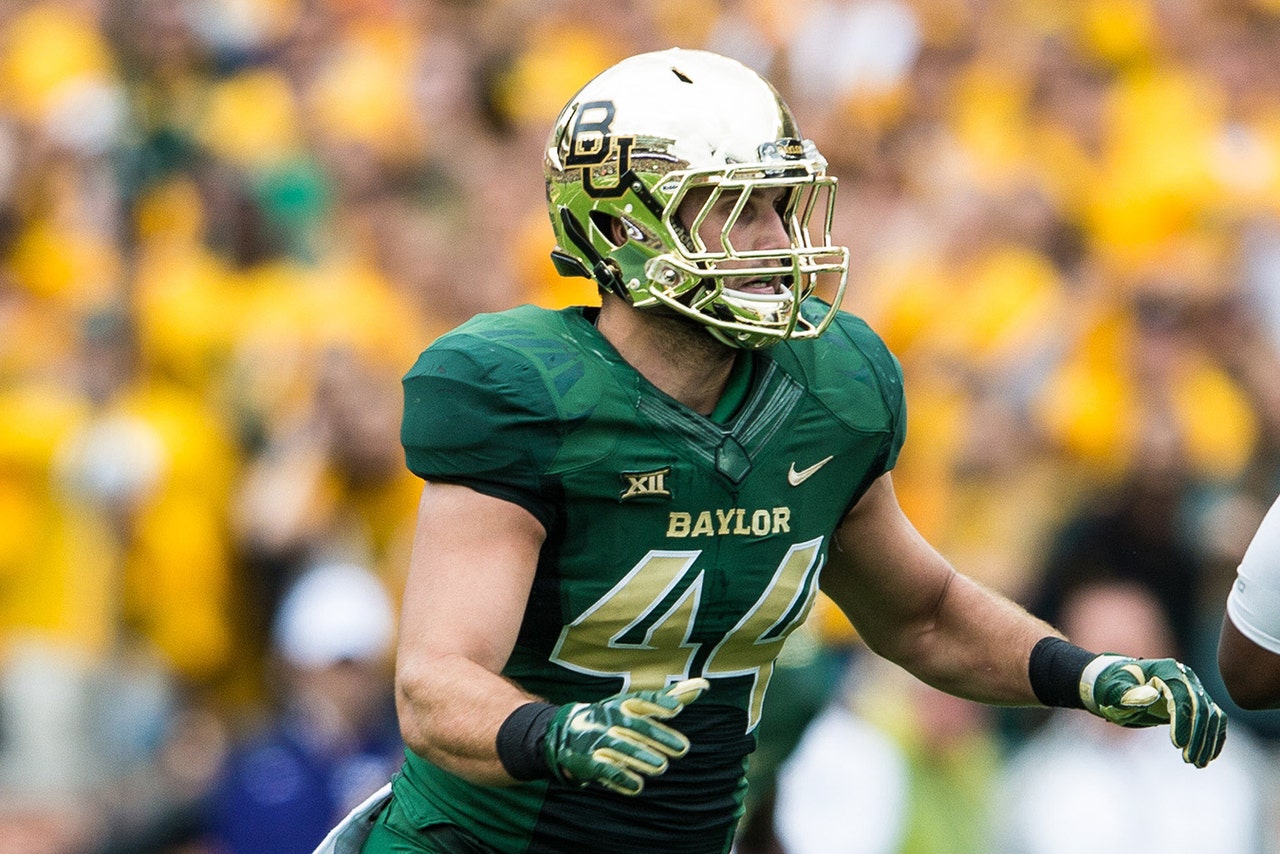 Seventh-round draft pick of the St. Louis Rams Bryce Hager out of Baylor has family ties to Rams head coach Jeff Fisher. 
Hager is the son of former NFL linebacker Britt Hager. Fisher told ESPN a great story about the time he had a role in drafting Bryce Hager's father.
"Yes, it's a great story," Fisher said. "Yes, I know him very well. Actually, he was a draft pick of ours in 1989 when I was coordinating in Philadelphia. It made me feel old today."
Fisher went on to tell a story about the time he had to watch tape of the older Hager in 1989. Fisher was the defensive coordinator at the time of the Philadelphia Eagles. 
Fisher was working under head coach Buddy Ryan. Ryan told Fisher to go watch tape and report back to him of what he thought of Hager. Fisher did just that and reported back to Ryan that this kid was the real deal and a great player. Ryan then told Fisher he had no idea what he was talking about.
"That was how Buddy operated," Fisher said, laughing. "I think I was just some reassurance that he wanted Britt."   
Ryan did want Britt, so badly that he traded up in the third round just to grab him.
Now Fisher is in charge of drafting another Hager. And he sees many similarities between father and son.
"Oh yeah, sideline-to-sideline," Fisher said. "That's how his dad was, sideline-to-sideline. Texas, University of Texas, Odessa-Permian. He ran and played special teams and was a great teammate. That's the same thing you see out of Bryce. Bryce was really productive. They speak very highly of him there at Baylor and he should have an impact from a special teams standpoint. Beyond that, we'll see how it goes. He's well coached and a very talented young man."
(h/t ESPN)
---
---