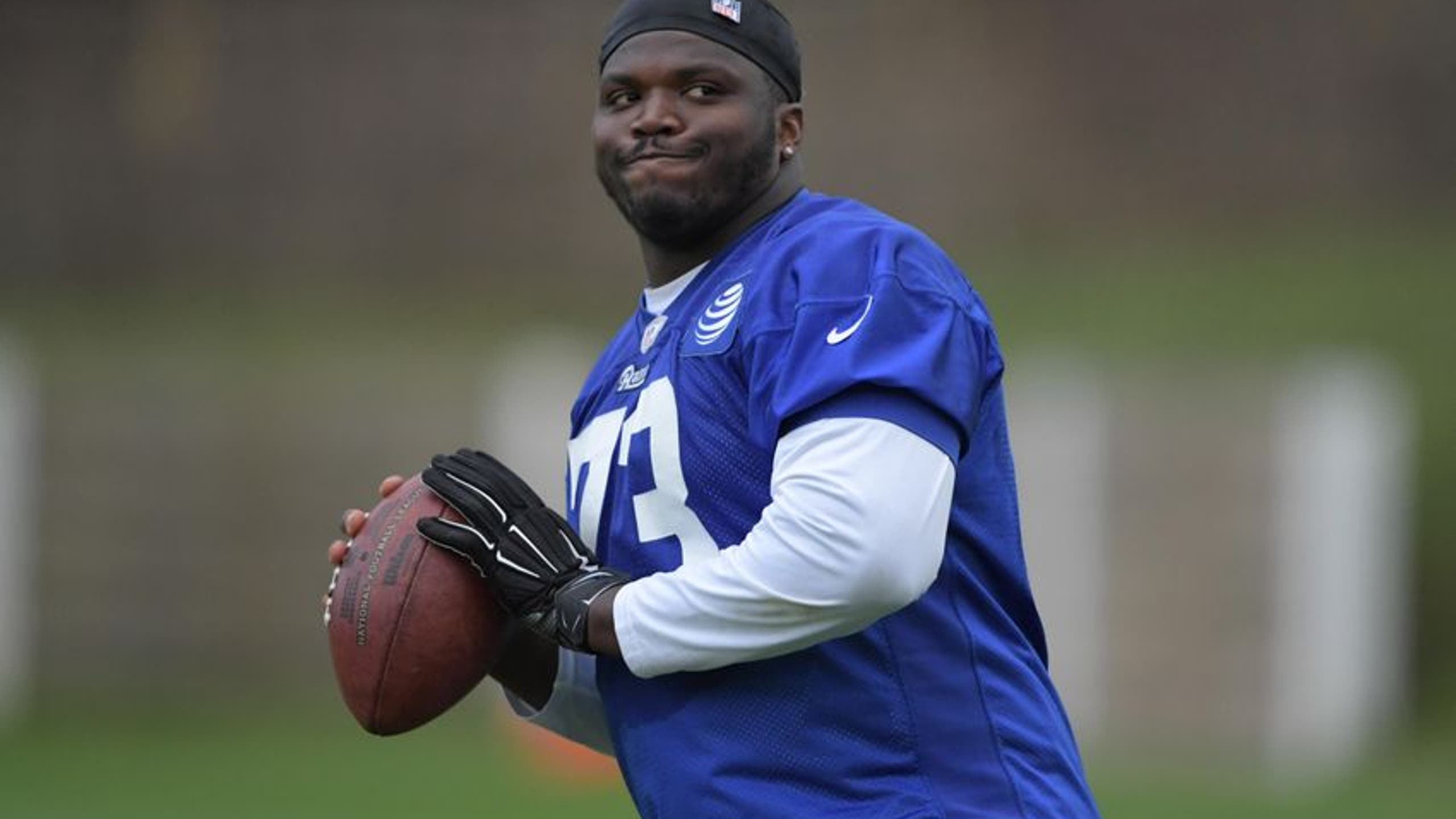 Rams' Greg Robinson Reacts to Being Benched Week 16
BY Fansided and Michael Moraitis/FanSided via Ramblin' Fan • December 27, 2016
Greg Robinson briefly spoke about being benched by the Los Angeles Rams in Week 16.
Los Angeles Rams offensive lineman Greg Robinson spoke about his being benched in Week 16 against the San Francisco 49ers.
It was the second time this season Robinson was a healthy scratch, with the first time coming against the New Orleans Saints. At the time, former Rams head coach Jeff Fisher said Robinson needed a break.
While we haven't been given an official word on what caused Robinson to be benched again, the offensive lineman made it clear he doesn't know what to expect week-to-week:
Robinson has played poorly this season and the penalties have really added up over the past two seasons, as he is one of the most penalized players in the NFL in that span. That has certainly led to his being benched twice this season.
John Fassel on Greg Robinson Position Change
On Monday, interim head coach John Fassel has made it clear Robinson might be due for a position change in Week 17, with right tackle and even guard being a few possibilities for the former first-round pick, per Myles Simmons of the Rams' official site:
"I would anticipate Greg preparing to play as if he were the starter," Fassel said. "There's some movement where Greg can go to left tackle, Rodger could go to right tackle. Or keep Rodger at left tackle, Pace at right tackle, and Greg can swing. So those are discussions that are happening right now."
It's clear Robinson simply isn't getting the job done at left tackle, so a position change is inevitable. Chances are he could make the switch as early as this week, however even if he doesn't, the long-term solution should be moving him to guard.
Fassel spoke more about Robinson's future on Tuesday:
Regardless of whether or not Robinson has been on the field, the Rams' offensive line is just bad. The team's problems are bigger than just one guy, but clearly Robinson's leash is running out after the Rams spent a first-round pick on him in 2014.
More from Ramblin' Fan
This article originally appeared on
---
---