Rams' Foles attempting to keep his benching in persective
November 18, 2015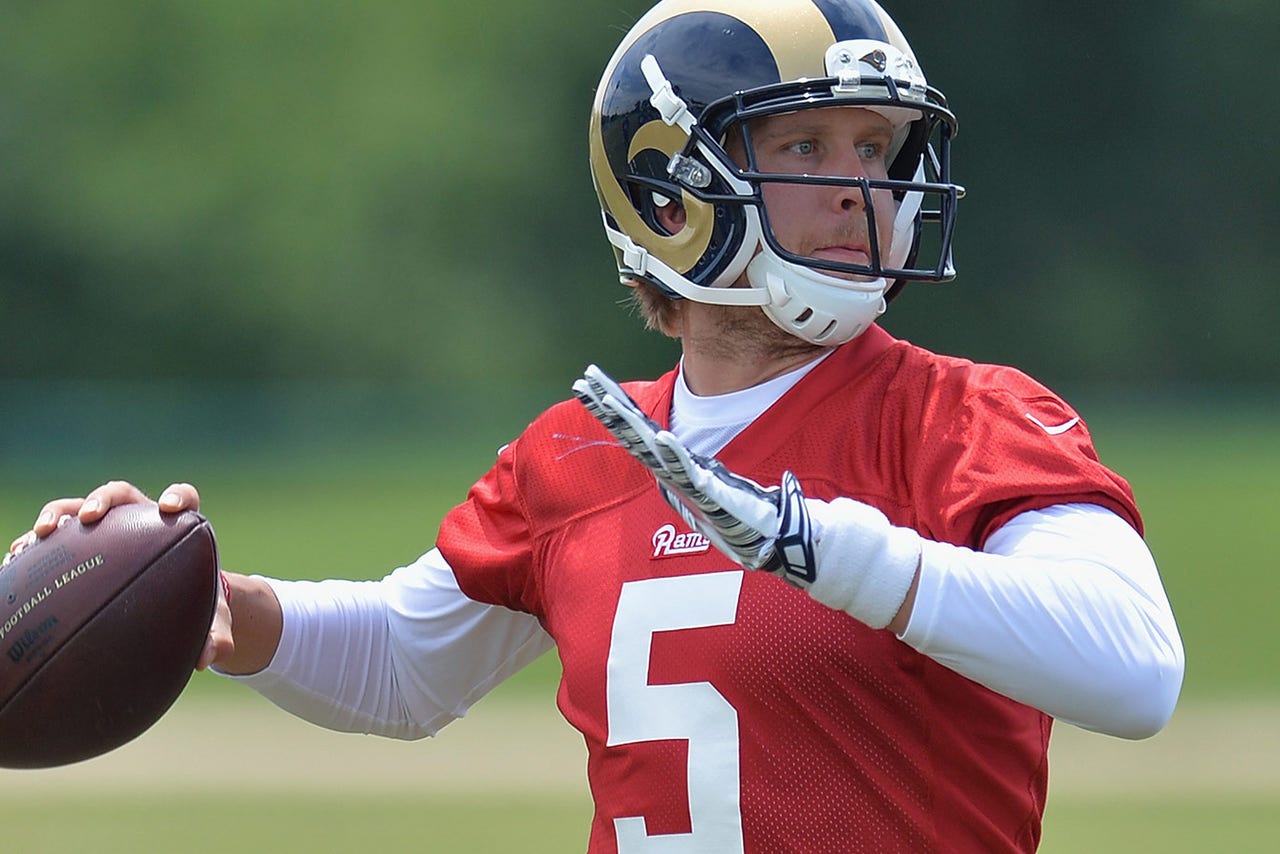 While certainly not happy with his demotion from starter to backup, St. Louis Rams quarterback Nick Foles tried to keep things in perspective.
"I've gone through adversity before," Foles told reporters one day after he was benched in favor of Case Keenum. "I've gone through injuries, i've gone through setbacks. They've all made me stronger, they've all made me a better person."
Foles admitted there's been a lot to process - "You just don't expect it" - after coach Jeff Fisher yanked him from his starting job in his first season with St. Louis. 
"Your role changes in less than 24 hours," Foles said. "There's definitely emotions that come with it because you're used to being out there. It's a different role, but at the same time I'm a team-first guy. ... So I'm going to do everything I can to prepare this week to help Case and help my teammates to get a win this week."
The Rams have the league's worst passing game under Foles, who failed to throw for more than 200 yards since the season opener and has only one touchdown pass in the last four games. Foles called Keenum one of "his favorite people in the world" and again stressed he's not dealing with a sky-is-falling scenario.
"In the grand scheme of things we're very fortunate to do what we do and there's a lot worst things that could've happened," Foles said. "So I'm going to work and I'm going to keep working and I'm going to keep leading these guys in any way I can possible."
---
---