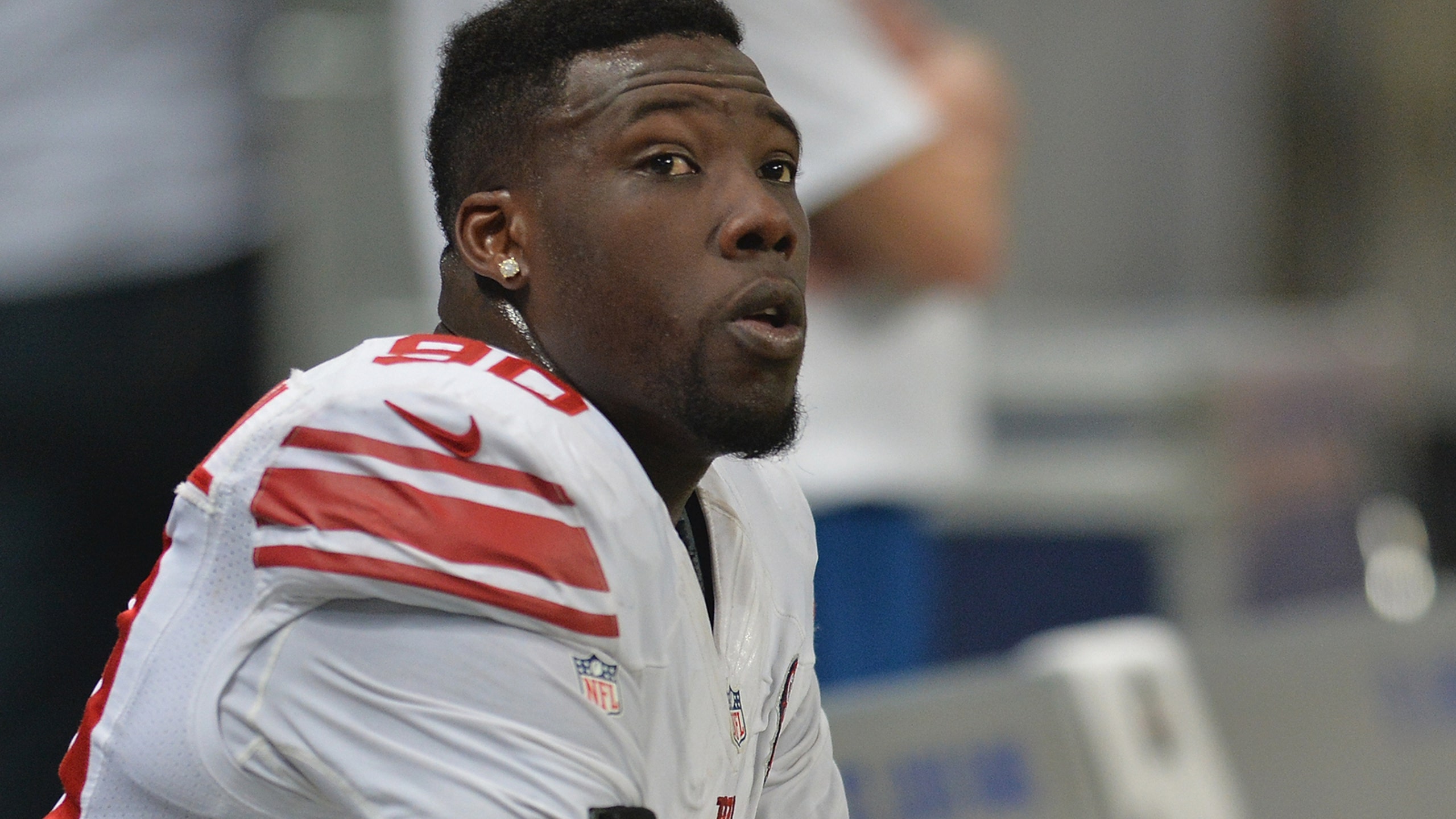 'No indication' Jason Pierre-Paul has even begun training
BY foxsports • August 19, 2015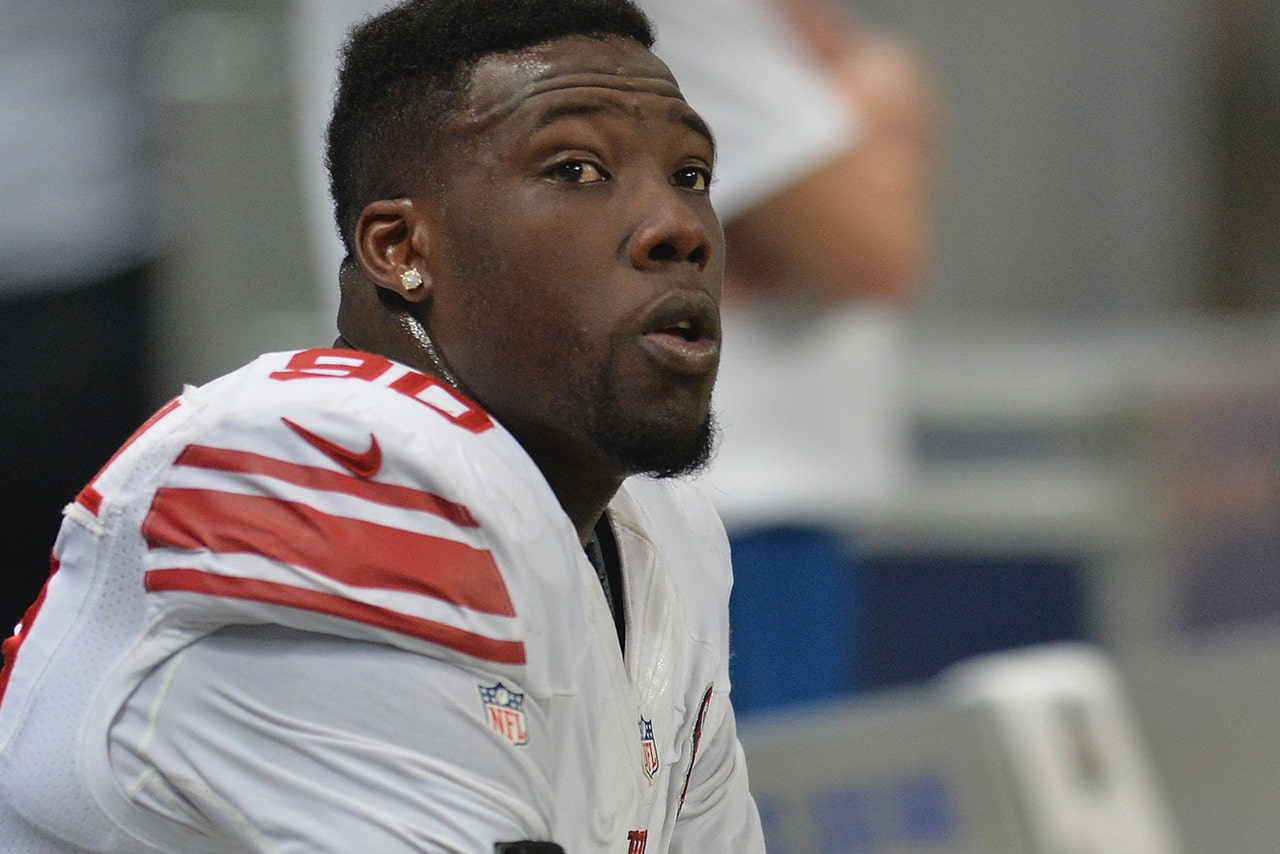 Jason Pierre-Paul suffered a traumatic hand injury over six weeks ago in a devastating Fourth of July fireworks accident, leaving the New York Giants defensive standout with an amputated index finger, a broken thumb -- among other hand fractures -- and burns so severe he required skin grafts.
Despite the belief that the six-week mark of his recovery would provide some indication once he might be able to return to the field, given his broken bones in his hand should be nearly healed. As NJ.com's Jordan Raanan notes, there has been no indication whatsoever that Pierre-Paul's return is imminent, much less any sign that he has begun any serious training while he remains in exile away from the team in South Florida.
While the amputation of his finger reasonably could serve as a possible impediment to his production on the field, the fact that no one on the Giants has any idea about what's going on with their player should serve as an ominous warning. It also casts doubt on initial proclamations following his surgery that he would be back sooner rather than later.
The fact that there has been little if any information provided by Pierre-Paul to the Giants regarding his recovery is disturbing. What's more, nothing remotely resembling a status report regarding where he's at in his rehabilitation -- or even rehabbing at all -- is even more troubling. This has not only irked Giants brass, it has left them completely in the dark and understandably frustrated. 
Giants owner John Mara earlier this week summarized the organization's collective befuddlement over how Pierre-Paul has conducted himself throughout the entire ordeal by saying, "I'm beyond the point where I'm annoyed." Giants head coach Tom Coughlin deemed the debacle a "fiasco," although he did indicate there has been contact between himself and the player.
The fact that no one within the Giants organization can definitively say anything about the extent of Pierre-Paul's injuries, his current condition and he can be expected to return at this late stage certainly is a bad look . . . for Pierre-Paul and perhaps even the Giants as well.
More from Sportress of Blogitude:
---
---