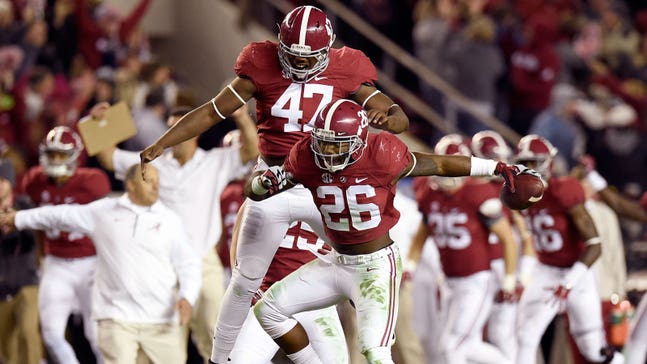 Nick Saban cannot understand Landon Collins' draft slide
Published
May. 5, 2015 9:50 a.m. EDT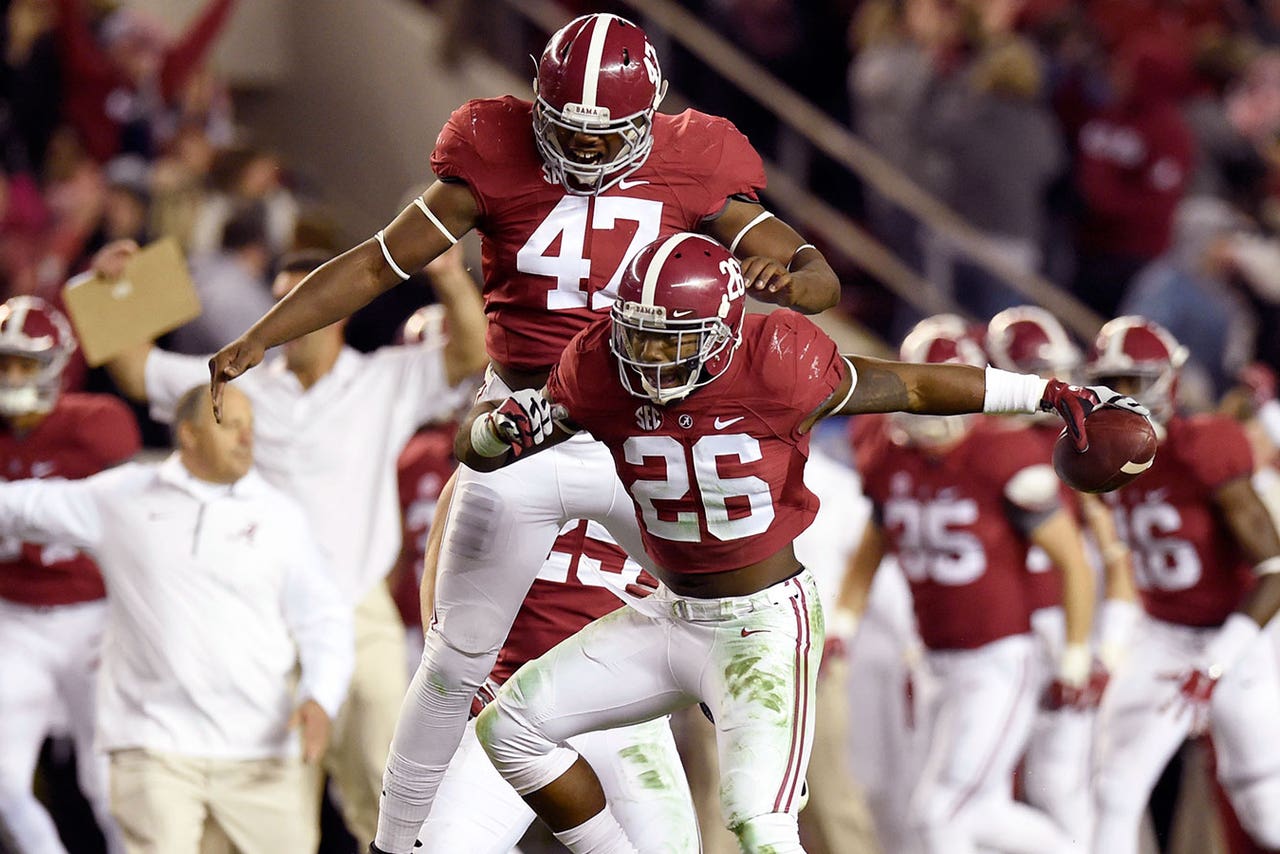 Alabama head coach Nick Saban has a track record for coaching up future first-round NFL draft picks. Since the 2010 NFL Draft, Alabama leads the NCAA with 16 first-round draft picks. Despite the fact that almost every draft analyst predicted that he would be, Landon Collins cannot be added to that list. 
Saban simply can't figure out why Collins made it through the first day of the draft without hearing his name called.
"I cannot for the life of me think why he would slide in the draft," Saban said Thursday on Sirius XM NFL Radio about Collins.
"He's a fine person. He's got no character issues. He's played on some really good defensive teams and has been a great leader, so I don't get it. But I don't know all that goes on there. Sometimes when you get all the information, it is what it is and people ought to just go with that rather than trying to read something into something that really isn't there."
Saban heard the pre-draft chatter questioning Collins' ability to hold up in pass coverage, but he believes that was just a case of when groupthink can go wrong.
"I see this happen just about every year in the draft where there's something that gets put out there about somebody, and it like spreads like wild fire through every team as if they know something that we don't know," Saban continued. "The bottom line is that's why guys get drafted high and they're not very good and other guys that are really, really good players like Landon Collins, who has been very productive, has great speed, great size, very physical player, has got really good ball skills, can play in the deep part of the field. For a safety, he's a good man-to-man player and can match up on some people because of his size and speed."
If the Giants have found a safety who can not only dominate at the line of scrimmage, but also make plays on the ball, contribute in man-to-man coverage and hold up in deep coverage, Collins could end up going down as the steal of the 2015 NFL Draft.
(h/t New York Giants)
Photo Credit: John David Mercer/USA TODAY Sports
---
---