National Football League
National Football League
NFL Week 7 Cheat Sheet
Updated
Nov. 8, 2023 11:58 a.m. ET

We're six weeks into the 2011 NFL season, and the Bengals — picked to finish dead last in everybody's preseason AFC North predictions — are 4-2 and in the thick of the AFC playoff picture. The Bills, 49ers, and Lions — a combined 2-16 through their first six games of last season — are a combined 14-4 six weeks into this year. The Dolphins, Chiefs, Rams, and Colts, meanwhile — teams that all won at least seven games a year ago — have combined for a mighty two wins this year. Carson Palmer's a Raider, Brandon Lloyd is a Ram, and Hank Williams, Jr. is a free agent.
So yeah, ho hum. Just another predictable year.
I went 10-3 last week, putting too much faith in Rex Grossman in a big game, and perhaps not enough faith in Alex Smith and Josh Freeman in even bigger ones.
Let's dig into this week's Cheat Sheet.
Week 6 Record: 10-3
Overall 2011 Record: 65-25
WEEK 7 CHEAT SHEET TRIVIA QUESTION OF THE WEEK
Jim Harbaugh is just the fourth first-year NFL head coach since 1970 to lead a team to a 5-1 or better record after the team started the previous year 1-5 or worse. Which two coaches in the past 15 years matched Harbaugh's hot start? Hint: Neither coach is currently working in the NFL now. (ANSWER BELOW)
Week 7 CHEAT SHEET QUOTE OF THE WEEK
"Oh yeah, we got it fixed up. We're big homies now." — ESPN analyst Cris Carter, a few months after failing to include Lions wideout Calvin Johnson in his preseason Top 5 receivers list.
WEEK 7 CHEAT SHEET GROSS UNDERSTATEMENT OF THE WEEK
"In this league, if you want to win, you've got to score touchdowns." — Rams quarterback Sam Bradford after St. Louis failed to score a touchdown in the Rams (0-5) 24-3 loss in Green Bay.
WEEK 7 BIZARRE STAT OF THE WEEK
Bears rookie DT Stephen Paea, a second-round pick who was inactive for the first five games, sacked Donovan McNabb for a safety on just his second career snap in the NFL.
WEEK 7 IMPRESS YOUR COLLEAGUES WATER COOLER FACT OF THE WEEK
Lions coach Jim Schwartz finished second in his class and was a "Distinguished Economics Graduate" at Georgetown in 1988. The list of notable Georgetown alumni with esteemed NFL careers includes Art Rooney (C'22), Bill Bidwell (C' 53), and former league commissioner Paul Tagliabue (C'62). Drop that knowledge on the dude in sales, today.
Now, let's get to the picks.
Sunday, 1 p.m. EDT Games
Houston at Tennessee: Want a quirky stat that will only further prove just how good a player Peyton Manning has been over the past decade? Sunday's Titans-Texans game will mark the first time ever that Tennessee and Houston will be playing with first place in the AFC South on the line. The first time ever. I'm not crazy about either team's last performance, but Tennessee's at home and coming off a bye week and the Texans are reeling without Andre Johnson and Mario Williams in the lineup. Take the Titans.
The Pick: Titans 27, Texans 21
Chicago at Tampa Bay (in London): The NFL schedule makers sure are odd ducks. Not only do they give the Buccaneers a travel schedule that includes consecutive trips of Tampa Bay to San Francisco, San Francisco to Tampa Bay, and Tampa Bay to London, but they also put the Bears in a Monday night contest, followed by a Sunday night contest, followed by a cross-country trip to London. Hey England, want to see two completely exhausted teams running on fumes and just starving for their bye weeks? Of course you do! This one could get very ugly. That's just the way the Bucs seem to like it.
The Pick: Tampa Bay 26, Chicago 23
Seattle at Cleveland: You might want to get to know the name Buster Skrine now, as you'll no doubt be hearing it said an awful lot during Sunday's Brows-Seahawks telecast. A rookie out of Chattanooga, Skrine was the fastest player in the 2011 NFL Draft (4.29 40-yard dash) and has been thrust into active duty at cornerback due to Joe Haden's lingering injury. Expect a lot of three wideout sets from the Seahawks and for Skrine to get picked on all afternoon. Yes, it's going to be that Doug Baldwin vs. Buster Skrine matchup we've waited all season for! Give me the Seahawks in this very watered down version of a "Holmgren Bowl".
The Pick: Seahawks 27, Browns 24
San Diego at New York Jets: Impressed by the Chargers' red hot 4-1 start to the season? Don't be. The Bolts haven't beaten a team with a pulse yet. Sure, 4-1 is 4-1, but wins over the mighty Broncos, Dolphins, Chiefs, and Vikings isn't exactly like rolling through a cadre of Super Bowl contenders. The Jets? I'm still not quite sure what they are, but San Diego should find a way to squeeze out a fifth victory in New Jersey on Saturday. The Chargers are coming off of a bye and have had two weeks to prepare. The Jets, meanwhile, will be on just six days rest.
The Pick: Chargers 24, Jets 16
Atlanta at Detroit: In my annual "20 Bold Predictions" column before the season, I predicted a red-hot start to the year for the Lions (check), a media lovefest (check), and then a horrific downward swoon over the last two and a half months of the 2011 season. At 5-1, Detroit's still looking awfully good in the NFC playoff picture, but with two meetings with the Packers, trips to New Orleans, Chicago and Oakland, and a bout with the Chargers all on the slate for November and December — things could go from great to bad fairly quickly in Motown. The Tigers' dream season is now over, Michigan's no longer undefeated in the Big Ten, and the Lions are coming off their first loss since Dec., 5, 2010. Did the Detroit sports clock strike midnight? Sorry, Lions fans, but the ball might be over.
The Pick: Falcons 30, Lions 21
Washington at Carolina: I'm certain Ron Rivera has had some difficulty sleeping on Sunday nights this season. The Panthers rush defense — Rivera's bread and butter in his 20-plus years both playing and coaching in the league — is beyond awful. Carolina is 31st in the league in rush D and with matchups against Adrian Peterson, Arian Foster, and Chris Johnson still up ahead on the schedule, things don't appear to get much easier. Look for the three-headed creature (I couldn't really say "monster" in this case) of Torain-Helu-Hightower to have their way at the line of scrimmage and for the John Beck Era to start off with a W down in Charlotte on Sunday. Jon Beason and Thomas Davis aren't walking into that Panthers locker room anytime soon, and thus, those Rivera sleepless Sunday nights won't be stopping anytime soon, either.
The Pick: Redskins 34, Panthers 16
Denver at Miami: My favorite anecdote of the week came from fellow former Emory Wheel scribe, Ben Volin, covering the Dolphins' loss in New Jersey Monday night for the Palm Beach Post: "Jason Taylor's son plays on a flag football team also called the Dolphins," writes Voin. "They're 7-0. Taylor's son told dad, 'We're the opposite Dolphins!'" The University of Florida is honoring former Gators before this game, there will be Tebow jerseys everywhere, and the Dolphins haven't won at home in a year. Gimme Timmy Tebow and his wackadoodle spin moves in a low-scoring Broncos victory.
The Pick: Broncos 20, Dolphins 16
Sunday, 4 p.m. EDT games
Pittsburgh at Arizona: It'll be awfully strange seeing Todd Heap square off against the Steelers while wearing red instead of that Ravens purple, but that'll be the case Sunday in this rematch of Super Bowl XLIII. In another instance, I'd say the Steelers could get caught overlooking the Cardinals with colossal matchups against the Patriots and Ravens up ahead on the schedule. But after nearly overlooking and getting burned by the Jaguars last weekend, Mike Tomlin's boys will come focused and ready to play in the desert on Sunday. That defense that everyone's been calling "old" and "done" all season? Yeah, it's tops in the league in total D.
The Pick: Steelers 27, Cardinals 19
Kansas City at Oakland: The Raiders are two games over .500 through six weeks of a season for the first time since their 2002 Super Bowl campaign, but are now without their starting quarterback for the foreseeable future. Is Carson Palmer ready to jump right in and keep the ship afloat? Or will it be Kyle Boller, a guy who's had a pretty solid nine-year NFL career based on the fact he once threw a ball 60 yards from his knees in a pre-draft workout? Whether it's Palmer, Boller, or Vince Evans coming out of retirement, I like the Raiders at home over the Chiefs and Broncos the next two weeks. Just watch, this team's going to be 6-2 heading into their bye week. Just Win, Baby!
The Pick: Raiders 27, Chiefs 16
Green Bay at Minnesota: Last season, the Packers went into their bye week fresh off a 45-7 blowout over the Cowboys. They could be in store for a similar result this year. Green Bay travels to Minnesota where they face a Vikings team that features a giant two-headed question mark at quarterback, is coming off an embarrassing blowout on national TV, and will be without a handful of starters in an already below average defensive backfield. The Packers beat the Vikes 31-3 in Minnesota last November. This one could end up being uglier.
The Pick: Packers 38, Vikings 10
St. Louis at Dallas: Cowboys fans are lighting up the sports talk radio phone lines this week, in hysterics over the team's wobbly 2-3 start and the 'Boys' erratic starting quarterback and indecisive head coach. Oddly enough, though, the Cowboys are still right in the thick of things in the crowded and confusing NFC East. They're still just a game-and-a-half out of first place in the division, have a 1-0 record against NFC East opponents thus far, and are at home for three of their next four contests. They'll beat St. Louis on Sunday and could very well be atop the division by Thanksgiving. What's that Killers song? "Mr. Brightside"? I guess that's me, 'Pokes fans. Chins up.
The Pick: Cowboys 33, Rams 13
Sunday Night
Indianapolis at New Orleans: The last time the Colts and Saints played, Indianapolis was favored by a touchdown, a Lombardi Trophy was on the line, and Hank Baskett was a household name. My, how things can change in a matter of 20 months. Now, the only thing the Colts are favored in is the "Suck for Luck" sweepstakes and Hank Baskett's the poor man's Kris Humphries. Sean Payton is nursing multiples injuries he suffered in last Sunday's 26-20 loss in Tampa Bay and will most likely coach this one from the coach's box. It shouldn't make a difference; the Colts in the Superdome will be the perfect cure for his ills.
The pick: Saints 31, Colts 16
Monday Night
Baltimore at Jacksonville: Are you ready for some football?! We sure are, but sadly, you may not get all that much of it on Monday nights this year. That Jets-Dolphins game was like watching really ugly paint dry, Jacksonville-Baltimore isn't exactly a must-see matchup, and we've got two Chiefs games, a Rams-Seahawks eyesore, and a second Jaguars home game up ahead. Yippie! Even Jon Gruden's going to have trouble pretending to be pumped about some of these. As for Monday's game, Blaine Gabbert is still completing just 48.8 percent of his pass attempts and the Jacksonville offensive line is really banged up. Now they face Suggs, Reed, and Ray Lewis? I see AMC is airing the original "Halloween" next Monday night. If you're looking for something that's the slightest bit exciting, you might want to tune into that, instead.
The Pick: Ravens 31, Jaguars 10
Reader Email of the Week
Peter,
The Harbaugh-Schwartz "fight" was a bit overblown by the media. The way I see it, it was just two competitive guys letting their emotions get the best of them after a hard-fought game. It's not like they actually came to blows, and immediately after the game, they both seemed far calmer. Somehow, the near-shove is more of a storyline than the World Series this week. You know what the FoxSports.com readers would actually like to see? You and Alex Marvez duke it out.
Jeff,
Verona, New Jersey
Jeff,
First off, Alex and I would never fight. We're BFF, dude. But if we were to get into some sort of physical altercation, I assure you he'd kick my ass. Marvez is boys with pro wrestlers, hangs with the Insane Clown Posse, and has a real-life mullet that I couldn't even dare to dream to grow. I shop at J. Crew and listen to the Goo Goo Dolls station on Pandora. So yeah, Marvez wins that fight ten times out of ten.
WEEK 7 CHEAT SHEET TRIVIA ANSWER: Al Groh and the 2000 New York Jets started the season with a 6-1 record a year after Gang Green started the '99 campaign 1-6. Jim Mora, Jr. led the 2004 Atlanta Falcons to a 5-1 start a year after the '03 Falcons started the season 1-8. Groh is currently the defensive coordinator at Georgia Tech, while Mora's working with the NFL Network as an on-air personality. The third coach to accomplish the feat? Bum Phillips — Wade's father — who in 1975, led the Oilers to a 6-1 start just a year after the '74 Oilers started the year 1-5.
 
---
---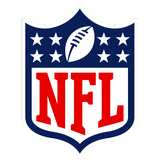 Get more from National Football League
Follow your favorites to get information about games, news and more
---