Tom Brady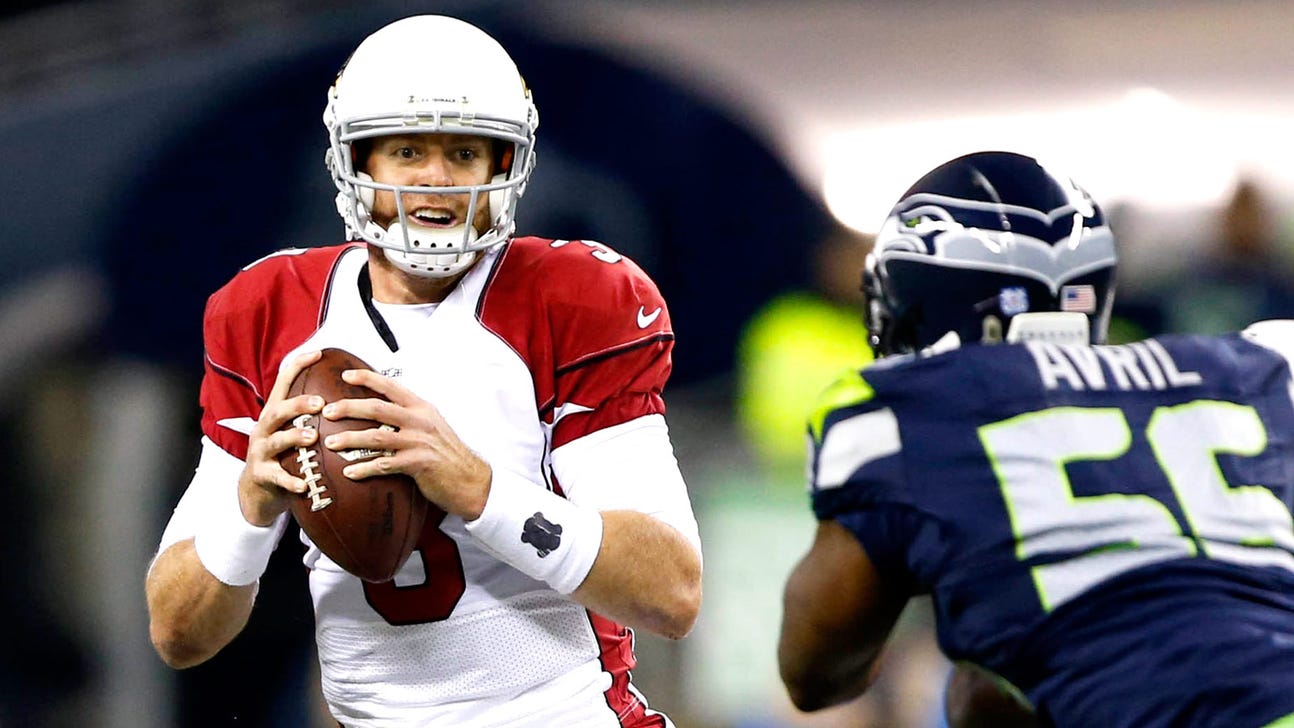 Tom Brady
NFC West Notebook: Palmer, Cardinals tilt balance of power in division
Published
Nov. 17, 2015 4:00 p.m. ET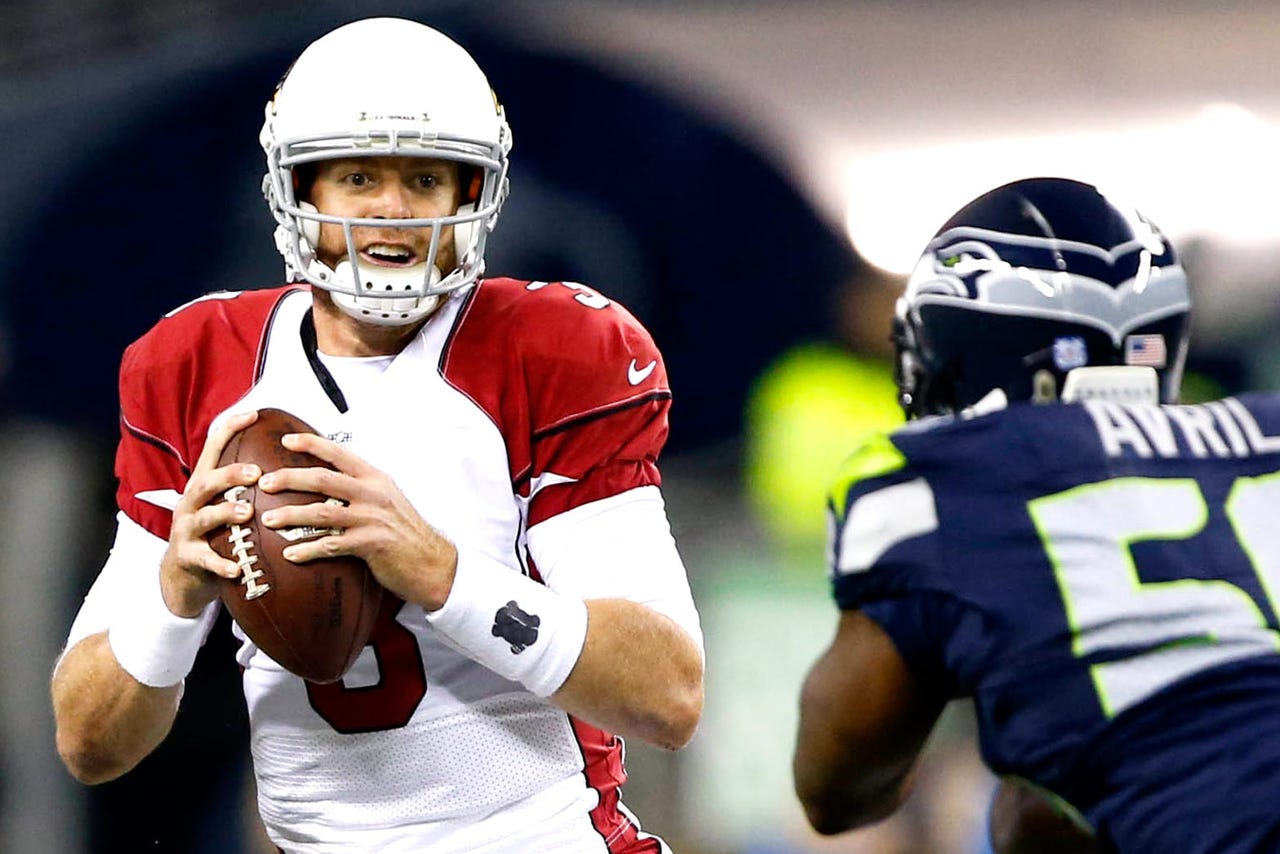 The Arizona Cardinals had some unfinished business to tend to in Sunday night's visit to the Seattle Seahawks.
Questions about their strength of schedule have dogged the NFC West-leading Cardinals. There also was the memory of a pair of spankings administered by the Seahawks a year ago, when Arizona blew a three-game lead over the final six weeks to lose the division title to Seattle.
Cardinals coach Bruce Arians, while mindful of the recent history between the teams, knew he had a trump card to level the playing field. Quarterback Carson Palmer missed both matchups versus the Seahawks in 2014 after suffering a season-ending knee injury and Arizona was steamrolled by a combined 54-9.
"This is not an easy place to play," Arians said after the Cardinals dispatched Seattle 39-32 to open a three-game lead in the NFC West. "I've said I always wanted to come back with Carson. I don't mind coming here with Carson any day of the week."
The 36-year-old Palmer has received the bulk of the credit for Arizona's 7-2 start. He is putting up MVP-caliber stats, ranking second in the league to New England's Tom Brady in touchdown passes (23) while sporting a career-best 108.0 passer rating.
Impressive numbers indeed, but they are not the reason why Arians is so confident with Palmer over center. Arizona had every reason to fold against the Seahawks after Palmer was strip-sacked and fumbled on consecutive possessions to blow all of a 19-point lead early in the four quarter. Arians, though, noted how the stunning sequence failed to rattle Palmer.
"He was fine," Arians said. "He came off and wanted to know where the guy came from and how we were going to get it picked up and fixed. We got it fixed."
Did they ever. Palmer responded by directing a 10-play, 83-yard drive on the ensuing possession, capping it with a 14-yard pass to Jermaine Gresham to reclaim the lead. He followed that up by leading an 80-yard scoring march to all but seal the game and quiet the raucous crowd at CenturyLink Field.
"He's been through every scenario you can think of as an NFL quarterback," Cardinals wide receiver Larry Fitzgerald said of Palmer. "He's got unbelievable confidence in his ability. When he has time back there he's the most accurate guy in the game. He can make any throw in the field. We all understand that Carson is playing at an extremely high level and can make all the throws and get us to where we're trying to go this year."
Fisher pulls the plug on Foles 
The Rams' Jeff Fisher could no longer ignore the obvious. 
Although the veteran coach has pointed to other reasons for the ongoing struggles of the offense, Fisher made the move to bench quarterback Nick Foles on Monday in favor of Case Keenum. 
"The lack of production is a collective offensive effort and coaching," Fisher told reporters. "But, I need more production and it starts with that position."
Fisher traded for Foles in the offseason, sending former No. 1-overall pick Sam Bradford to the Philadelphia Eagles in a trade that has yielded few dividends for either team. He also gave a two-year contract extension to Foles, who has not surpassed 200 yards passing in eight straight games.
Granted, despite the presence of stud rookie running back Todd Gurley, Foles is working without many playmakers at wide receiver, but he has only one touchdown pass in the past four games and has failed to complete 55 percent of his passes four times.
Foles' final pass attempt in Sunday's lopsided loss to visiting Chicago may have been the proverbial final straw that convinced Fisher to act. Foles threw a ball right at Bears linebacker Willie Reynolds, an otherwise meaningless interception in a 37-13 beatdown. Except the damage didn't end there.
Rams rookie offensive guard Jamon Brown broke his leg while attempting to make a tackle on the play and rookie tackle Darrell Williams dislocated his thumb trying to drag down Mitchell and also is lost for the season.
Audibles
Quarterback Blaine Gabbert makes his second straight start for the 49ers on Sunday in Seattle. San Francisco has scored two TDs in the past five meetings with Seattle. ... The Seahawks, 49ers and Rams rank among the bottom seven in the league in passing.
---
---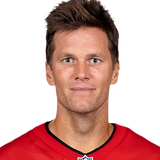 Get more from Tom Brady
Follow your favorites to get information about games, news and more
---