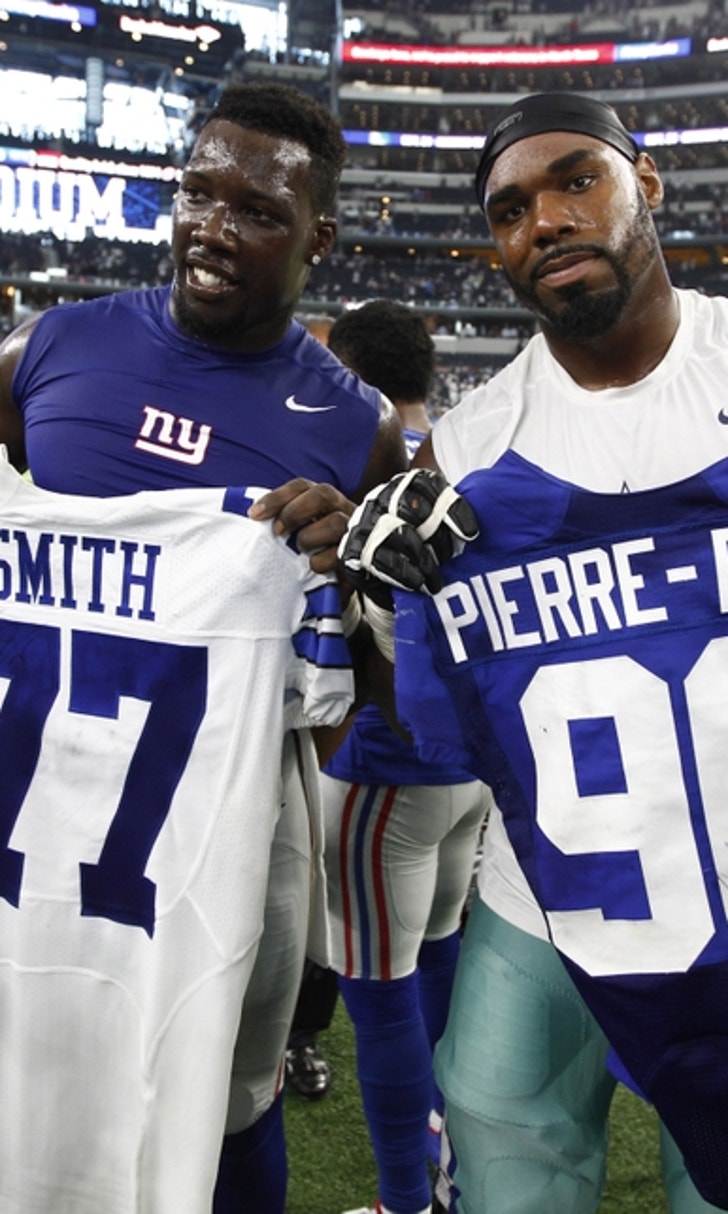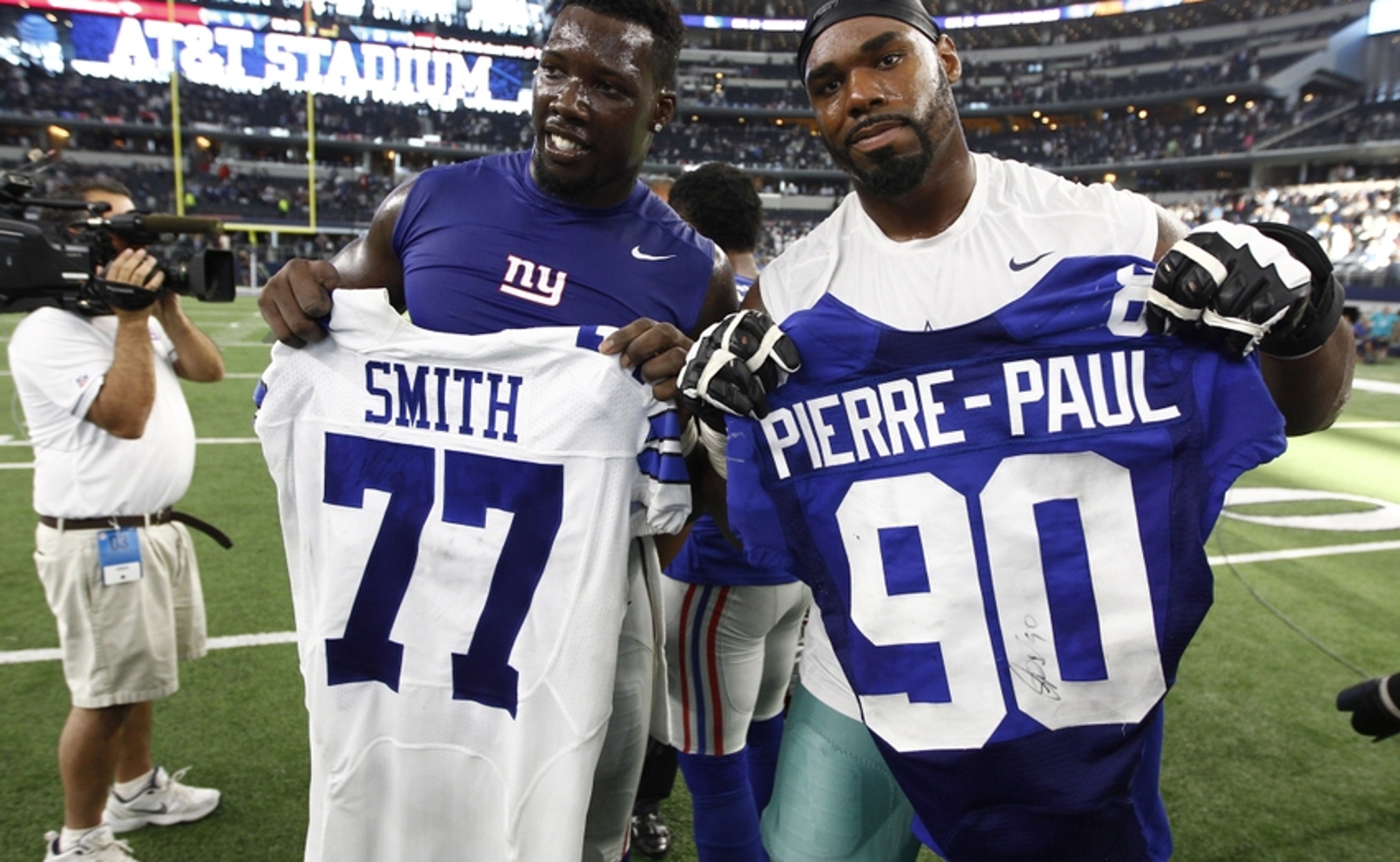 New York Giants News: Jason Pierre-Paul Active vs. Saints
BY foxsports • June 30, 2017
Recent New York Giants news is very good heading into Week 2, as Jason Pierre-Paul is expected to play.
During a week filled with plenty of New York Giants news, the injury status of Jason Pierre-Paul has been highly talked about. After being limited this week because of a shoulder injury, Pierre-Paul was officially listed as questionable for the Week 2 matchup.
The Giants spent a lot of money on their defense this offseason, and that included a new deal for Pierre-Paul. Against the New Orleans Saints, getting pressure on Drew Brees will be one of the keys to a Giants win.
In Week 1, Brees looked very good against the Oakland Raiders in a heartbreaking loss. The loss was certainly not the fault of Brees, who had one of the best weeks of any quarterback. While Brees is certainly a good quarterback, he is vulnerable outside of his dome in New Orleans.
Week 2 will be a rematch of one of the highest scoring games of 2015. The Giants came up just short last season against the Saints, as they lost 52-49. On Sunday, the Giants will surely be trying to limit the success of Brees, who threw seven touchdown passes in that game.
Having Pierre-Paul on the field will be huge for the Giants. The combination of Olivier Vernon and Pierre-Paul can generate a lot of pressure on Brees to try and rattle him on the road. The Giants were unable to sack Dak Prescott in Week 1, but with Pierre-Paul playing against the Saints, they will try to change that.
More from Empire Writes Back
This article originally appeared on
---
---