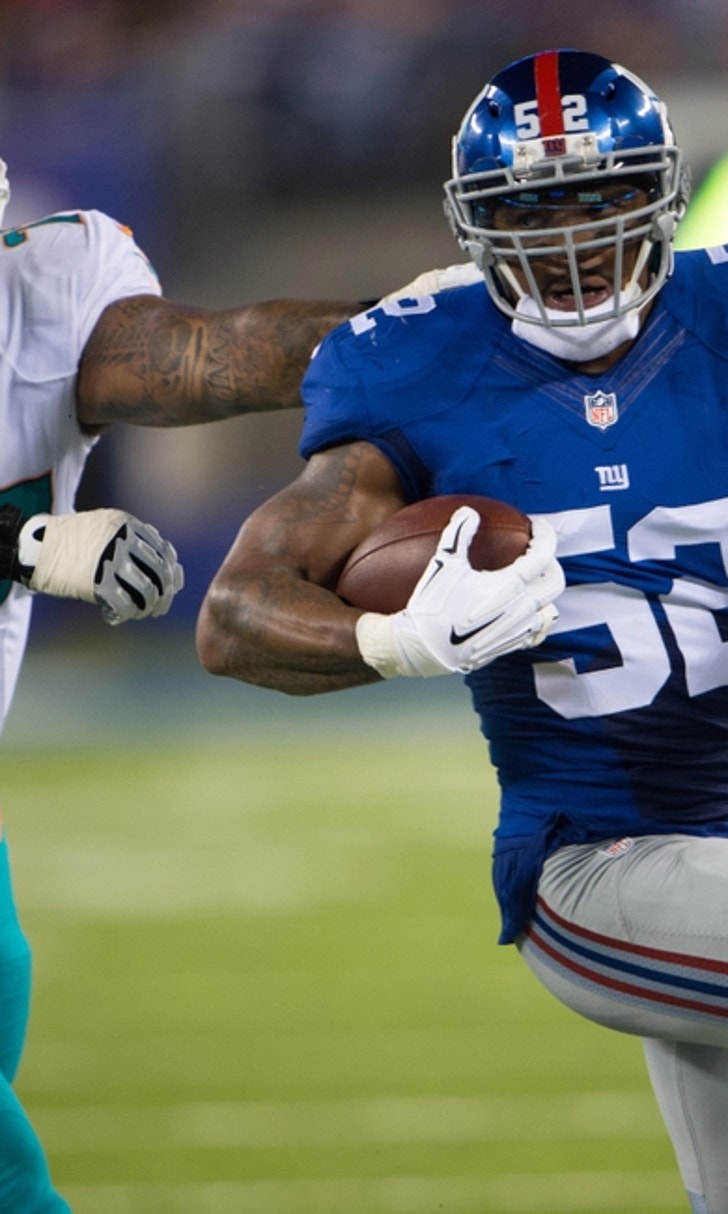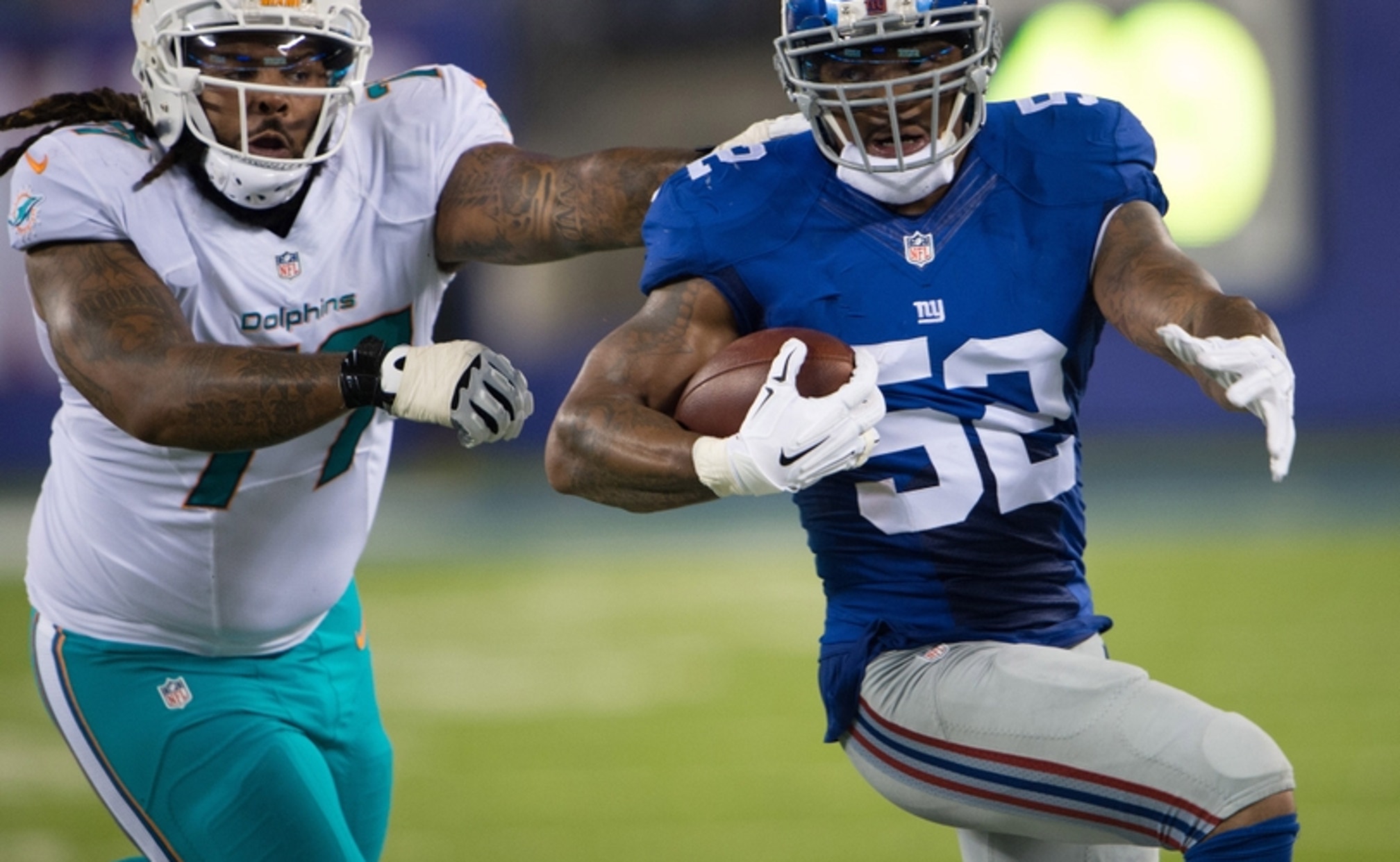 New York Giants: Escape Room Adventure Brings Out the Best in Defense
BY Fansided and Patricia Traina/FanSided via NFL Spin Zone • June 30, 2017
The tight-knit New York Giants defense enjoyed a fun night out last month, working as smaller teams to solve clues as part of an escape room adventure.
The 2016 NFL season has seen NFL quarterbacks, running backs and wide receivers trying to escape from the clutches of a New York Giants defense whose bond has strengthened every week through their on-field escapades.
Last month, however, members of the Giants defense had the challenge of doing some escaping of their own when they gathered in New York City to participate in an Escape Room adventure that was organized by linebacker Keenan Robinson last month.
"It's something I've done a lot in the offseason where I live, so I thought it would be a cool thing to do for all of us to do, especially the big group we had," Robinson said.
"There are plenty of different things the place offered, so I knew it would be fun, challenging. So I thought it would be fun for all of us to get together and have a good time."
The Giants defense, was divided at random into smaller groups by the Escape Room staff. Each group was locked in a room that had a specific theme, the challenge being to solve a series of puzzles that would unlock more clues ultimately leading to their "escape."
"It was awesome," said linebacker and defensive captain Jonathan Casillas about the experience. "Not only was it team building, but it was competing.
"We had maybe three or four teams in different rooms at different times, and we knew that when we heard the other team get out before us, that we had to pick up our game and finish."
In the end, the team of Casillas, safety Landon Collins, defensive tackle Damon Harrison, defensive end Jason Pierre-Paul and cornerback Michael Hunter was the first to successfully escape.
"Michael Hunter, a guy that you probably don't know a lot about, was one of the guys figuring things out and unlocking combinations," said the very proud Casillas. "He was the combo guy, so who knew that he would be the guy to figure that out?"
More from NFL Spin Zone
It's always the ones you least expect, right?
"That's how it unfolds during the season: you never know who's going to be doing what for you during the season," Casillas said with a laugh.
"You have a thought process, but it's not really set yet. As the season unfolds and you see what kind of people are good at certain things, then you have a finished product."
These days, that "finished product" is kicking butt and taking names. After sinking to the very bottom of the league in 2015, the Giants sought to add to a core group that included Casillas, Pierre-Paul, cornerback Dominique Rodgers-Cromartie, linebacker Devon Kennard, and Collins.
General manager Jerry Reese spent more than $200 million to add key components such as defensive end Olivier Vernon, defensive tackle Damon Harrison, cornerback Janoris Jenkins and linebackers Kelvin Sheppard and Robinson. They also added rookie Eli Apple, their first-round draft pick this year, and received a bonus when undrafted rookies Andrew Adams and Romeo Okwara stepped in and played at a high level.
With all that talent on board, the Giants anxiously held their collective breath to see how the new would mix in with the old, and if the unit would stay healthy. After 17 weeks, the results have been more than what they hoped for.
After finishing dead last overall in average yards per game, 30th in points per game, 32nd against the pass, 24th against the run, and 30th in sacks in 2015, it's been a complete turnaround. The 2016 edition of the Giants defense has been nothing short of phenomenal, finishing the regular-season campaign 10th overall, 2nd in points allowed per game, 23rd against the pass, tied for third against the run and tied for 14th in sacks.
"You have guys who were returning and then you add in new guys, all of whom were getting acclimated to this defense," Casillas said. "There were some things they had to buy into and get used to personally. Then we had to get used to them. They have certain skills and abilities that got them here, and they do it a certain way.
"As time progressed, we saw how each individual plays on certain calls, down and distances, what their tendencies are and that overall we developed it during the year, and ironed it out and fixed it while was it was unfolded so now you have a finished product after 17 weeks going into the playoffs."
Along the way, the members of the defense developed a genuine fondness for each other as brothers. Casillas said they regularly get together for dinner or to play video games. Members would also gather at Pierre-Paul's home to watch film, especially during training camp on their nights off. And it's not uncommon to spot them enjoying a celebratory steak dinner at a local restaurant.
"It's been like that the whole year," Casillas said. "Each guy has unbelievable respect for each other. We joke with each other, and that's become a norm here.
"I wouldn't expect it any other way."
---
---