Los Angeles Rams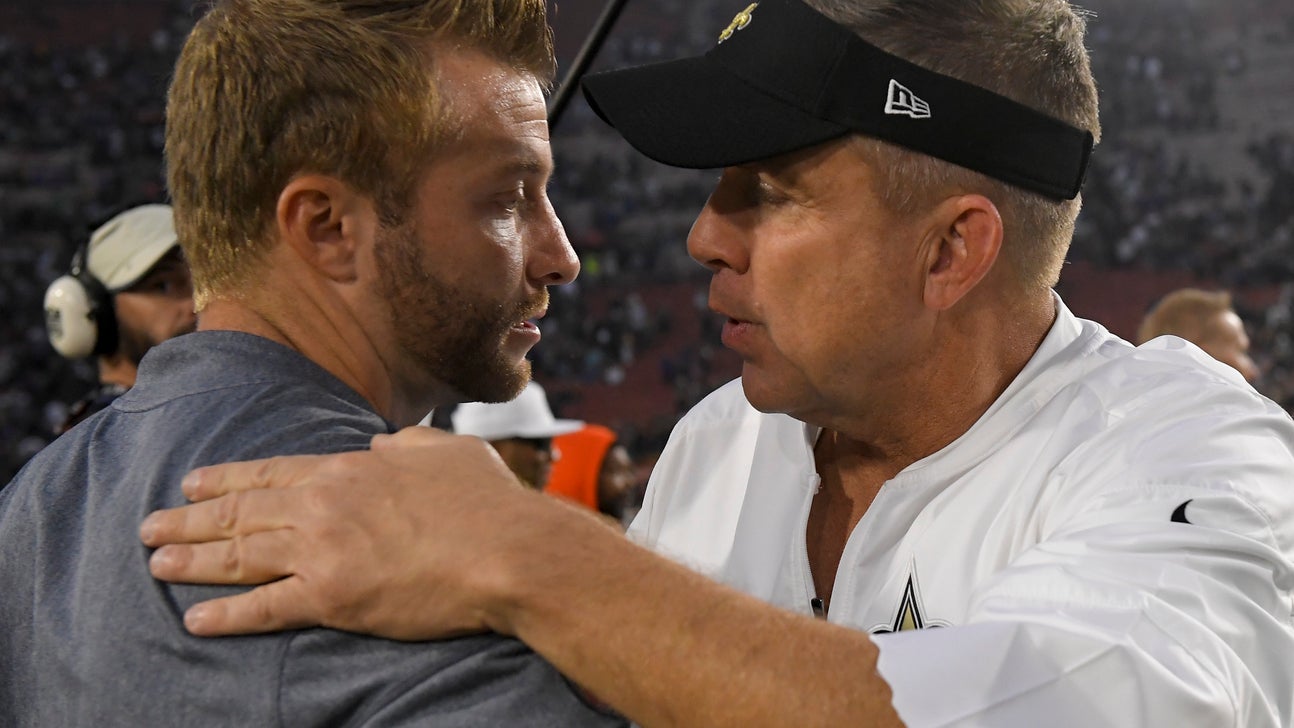 Los Angeles Rams
Mutual admiration defines Rams-Saints clash for tops in NFC
Updated
Mar. 4, 2020 11:34 p.m. ET
NEW ORLEANS (AP) — Saints coach Sean Payton has seen plenty of road hazards in the nearly 13 years he's lived in New Orleans, a city where streets routinely crack and buckle atop the spongy landscape of drained swamp and marsh.
That could explain the metaphor at the forefront of Payton's consciousness when he described how he sees Sunday's clash with the unbeaten Los Angeles Rams. Although the matchup between the Rams (8-0) and surging Saints (6-1) has the ingredients of a potential NFC title game preview, Payton suggested that he's better served by approaching the game in much the same way he drives around his adoptive home town.
"You see a team coming in here unbeaten, and you know they are in the NFC, and you recognize the significance of the game," Payton said. "But I look at it more from a team perspective. And I look at it more from, 'Man, this is the next challenge.'
"So we just stare, in this city, at the pothole in front of us. That's the one we got to worry about. Not the ones that are there coming up beyond that," Payton continued. "And this one sits square in the middle of the street."
Rams coach Sean McVay should take the pothole comparison as a compliment. It's clear the 54-year-old Payton admires what the Rams' 32-year-old, similarly offensive-minded head coach has accomplished in just his first season-and-a-half as a head coach.
"I am a huge fan of Sean's and I have gotten to know him and have a ton of respect for what he has done going on his second year," Payton said of McVay, adding that he "absolutely" makes a point of watching the Rams throughout the season.
"They're a must-watch team," Payton said.
The admiration is mutual when McVay discusses Payton's offense.
"I look at their tape every week, see what they're doing," McVay said. "I also appreciate the aggressive nature that coach Payton comes after people.
"That mindset of never being afraid to fail and always attacking is something that we try to do," McVay added. "It demonstrates a confidence and belief in your players."
Some other story lines surrounding the Rams-Saints showdown, the winner of which will have the inside track to the No. 1 playoff seeding in the conference:
COACH-QB COMBOS
The Saints have been among the NFL leaders in offense since Payton arrived in New Orleans and recruited then-free agent Drew Brees to join him in 2006.
Currently, the Saints rank eighth in yards per game (389.9) and second in points per game (33.4). The Rams offense, with 2016 top overall draft choice Jared Goff under center, rank second in yards (442.6) and third in scoring (33).
Each team's head coach-QB tandem mirror one another in that Payton and McVay both call offensive plays, putting a premium on their communication and relationship with their quarterbacks. The difference is that Payton and the 39-year-old Brees have been together far longer, and Brees has set prestigious NFL passing records .
"Those guys are two of the best ever to do it together," the 24-year-old Goff said. "Me and Sean (McVay) have a great relationship, and hopefully it'll continue to grow."
DEFENSIVE DISPARITY
The Rams already had the league's eighth-ranked defense before the addition of edge pass-rusher Dante Fowler at Tuesday's NFL trade deadline. In seven games with Jacksonville this season, Fowler's highlights included two sacks and a forced fumble. It's unclear how much he'll play right away, but is expected to rotate into the game on some passing downs.
"I don't really know how they're going to use him yet, but I watched some film on him," Saints right tackle Ryan Ramczyk said. "He's a good athlete, a good player, so I'll be prepared."
The Saints rank 23rd in total defense — 28th against the pass — but have been opportunistic. Defensive back P.J. Williams' past outing in Minnesota was a case in point. He was beaten several times on Minnesota receptions, but also helped force a fumble that resulted in one TD and ran back an interception for a score.
FULL KUPP
The Rams' biggest lineup addition this week might not be Fowler: They expect to have receiver Cooper Kupp back in uniform after a two-game absence with a knee injury.
The second-year target's presence would be a boon for Goff, who found Kupp for a team-leading 869 yards receiving last season.
GOFF'S RETURN
Goff made his second career start at the Superdome in 2016. While those woebegone Rams were routed 49-21 , Goff emerged with the highest passer rating in any game of his rookie season, along with his first three NFL touchdown passes.
"It maybe gave me some confidence knowing that being in a hostile environment like that and being able to make plays was something that I saw myself do and was able to kind of grow from that experience," Goff said.
Now a smooth leader of McVay's well-oiled offensive machine, Goff gets his chance to show the Superdome faithful what he has learned since.
---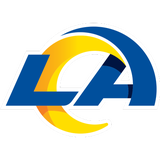 Get more from Los Angeles Rams
Follow your favorites to get information about games, news and more
---