National Football League
National Football League
McClure rarely noticed but in middle of everything
Published
Jan. 19, 2013 12:13 a.m. ET

When Todd McClure was drafted by the Atlanta Falcons, they had just made it to the Super Bowl for the first time.
''You think it's going to be easy,'' he remembered.
It's not, of course.
Fourteen years later, McClure is still waiting for his first trip to the big game.
''I tell the young guys on this team that we have to take advantage of this opportunity,'' he said, ''because it's not a given that you'll be in this position again next year.''
When the Falcons (14-3) host the San Francisco 49ers (12-4-1) on Sunday for the NFC championship and a spot in the Super Bowl, McClure will be right in the middle of things, though chances are he'll barely be noticed.
He may be the center, but he's hardly the center of attention. McClure snaps the ball to get the play started, then fades into the background while players such as Matt Ryan, Julio Jones and Tony Gonzalez grab all the headlines for the Falcons high-octane offense.
But ask around the locker room, and everyone will say that McClure is the glue that holds the unit together.
''Todd has been huge for my career here in Atlanta,'' Ryan said. ''He's a guy who doesn't get enough recognition. In all honesty, my first two years here, in terms of pass protection, Todd carried me. He really did. He set every protection, he got us on the right page, and he kept me clean. He helped me out immensely.''
As the longest-running member of the Falcons by far, McClure has certainly gone through his share of ups and downs.
A seventh-round pick out of LSU in 1999, he sustained a season-ending injury in his very first training camp, raising doubts about whether he'd ever play in the NFL. Turns out, he claimed a job on the line the very next season and went on to set a franchise record with 148 consecutive starts. Over the past dozen seasons, he's missed only four out of 192 games.
''He's a consummate professional, he really is,'' Ryan said. ''He's extremely well prepared week in and week out. He gives it everything he has. He's a guy I look up to on how to handle your business and be a good teammate, and what it takes to have yourself prepared, those kinds of things. I've looked up to him since I've been here and he's certainly meant a lot to me.''
McClure has gotten this close to the Super Bowl only other time. During the 2004 season, when he was snapping the ball to Michael Vick, the Falcons came up one win short, losing at frigid Philadelphia in the conference championship game.
Now, as the lone holdover from that team, McClure is back for another shot.
With his 36th birthday right around the corner, he doesn't want to let it slip away again.
''This is why we play the game,'' McClure said. ''That's why I'm still playing this game.''
McClure was seriously considering retirement during the dismal 2007 season, when Vick was busted for dogfighting and Bobby Petrino proved to be completely ill-suited for coaching in the NFL. Petrino didn't even make it through the year, bolting back to the college ranks with three games to go, and that cleared the way for McClure to return.
There was no way he was going to play another year under Petrino, who demanded silence during team meals and barely acknowledged his players when he passed them in the hall.
''I hated getting in my car and coming to work every morning,'' McClure said. ''It just wasn't any fun. I've never seen anything like it. In this game, if you can't have fun coming up here to work and handing out the guys, it can be brutal.
''But,'' he pointed out, ''we're way past that now.''
Indeed, they are. Since then, McClure has been part of the greatest run in Falcons' history. Five straight winning seasons. Four playoff appearances. Two division titles. Only New England has won more regular-season games than Atlanta during that span.
No wonder McClure hopes to come back for at least one more season, maybe two.
''I'm still having fun,'' he said. ''I enjoy this team, enjoy hanging out with the guys in the locker room. I don't know what else I would do with my time if I didn't have football.''
McClure's linemates have pushed for his overlooked career to get some recognition. There's still some ''McClure for Pro Bowl'' caps around the locker room, part of a campaign last season that started tongue-in-cheek - right tackle Tyson Clabo knew it would get under McClure's skin - but definitely had a serious side to it.
Well, he's still never made it to the Pro Bowl, and chances are he never will at this stage of his career.
That's fine with McClure, who is perfectly content to be just another nondescript guy in the trenches, barely noticed because all he's doing in his what he's paid to do.
Unlike so many pampered athletes, McClure knows how fortunate he is to still be out on the field at his age, having already earned enough money to be set for life, all while playing for the same organization.
While he still returns to his native Louisiana in the offseason, he's been able to put down roots in Atlanta with his wife and their four children - two boys and two girls, ranging in age from 5 to 11.
''I definitely feel blessed to have been here the whole time,'' McClure said. ''I haven't had to move my family all around the country.''
There's just one bit of unfinished business.
''Now,'' he added, ''I think it's time for us to go win a championship.''
---
Follow Paul Newberry on Twitter at www.twitter.com/pnewberry1963
---
---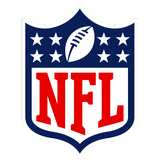 Get more from National Football League
Follow your favorites to get information about games, news and more
---