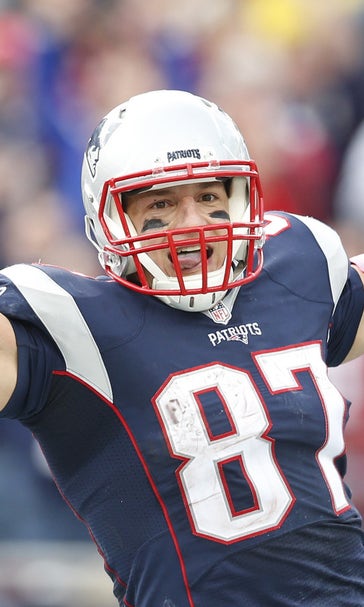 Julian Edelman on Rob Gronkowski: He's a man-child
October 30, 2015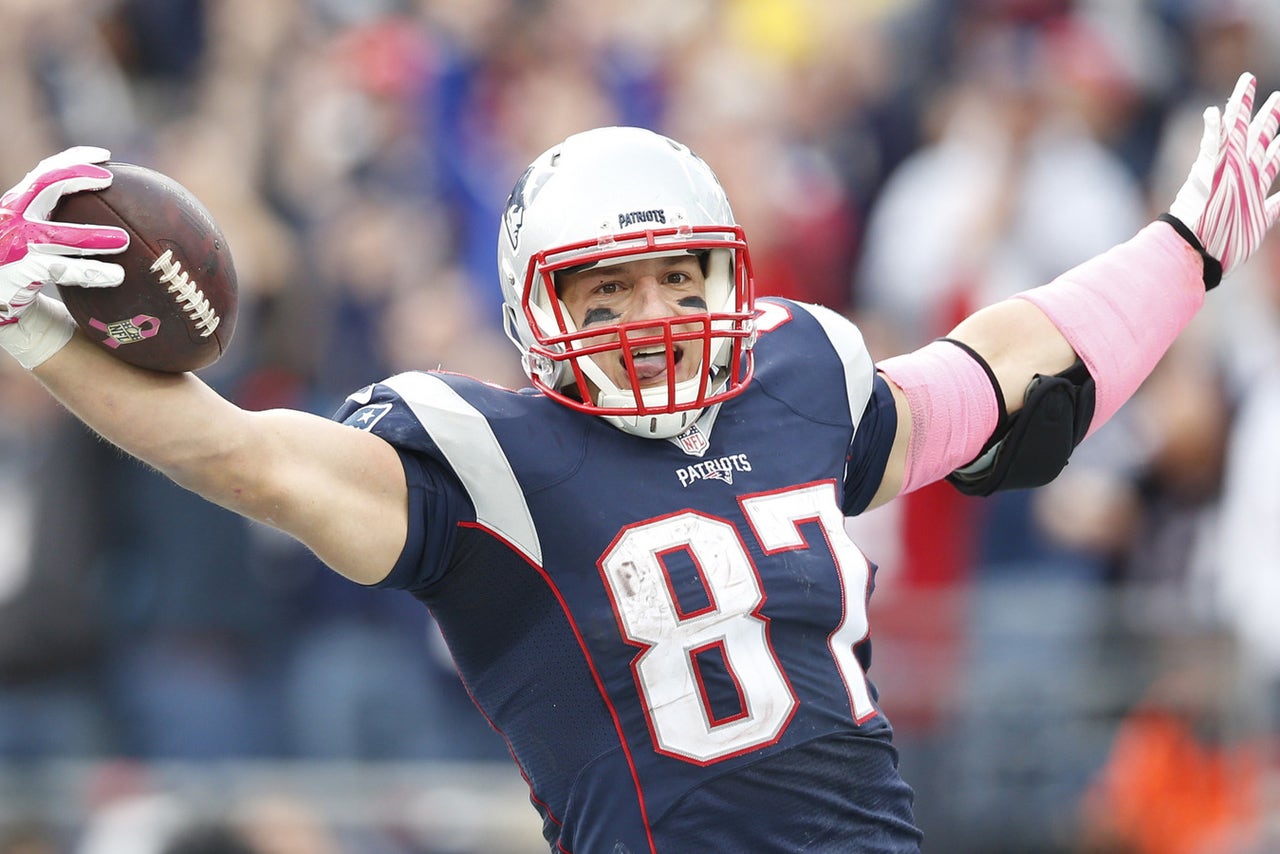 By Zach Kruse
Rob Gronkowski caught a pass over the middle, shrugged off a tackle attempt and raced down the sideline, scoring the first touchdown of the New England Patriots' 36-7 rout of the Miami Dolphins on Thursday night.
The All-Pro tight end finished with six catches for 113 yards and his 47-yard score in the first quarter. It was a performance most have come to expect from the most dominant player at his position.
"He's a man-child," receiver Julian Edelman said, via Jimmy Toscano of CSN New England. "It's pretty unbelievable to watch. I've said it before – it looks like an eighth grader going up against second graders out there. When guys are trying to bring him down, he never goes down with one guy."
Forget tackling him. No defense can cover him.
Through seven games, Gronkowski has 40 catches for 646 yards and seven touchdowns. He's currently on pace to catch 91 passes for 1,477 yards and 16 scores for the undefeated Patriots.
Still, tackling him once the ball is in his hands has been an increasingly difficult task. Gronkowski's 273 yards after the catch rank fifth in the NFL, although the majority of teams have not played in Week 8. Roughly 42 percent of his total receiving yards have come after the catch in 2015.
"It's amazing man, because you see a lot of guys that really don't want to tackle that guy," Receiver Brandon LaFell said. "Everybody will probably say this and say that, they think they can tackle, but when you got a guy that's 6'6, 260 coming at you full speed, a lot of guys don't want to hit him."
His ability after the catch got him into the end zone against the Dolphins. Roughly five minutes into the first quarter, Gronkowski flashed over the middle and caught Tom Brady's short pass moving in stride to his left. He then bounced off safety Reshad Jones, received a big block from LaFell and outran the rest of the Dolphins defense for the 47-yard touchdown.
The man-child now has at least 30 yards after the catch in every game this season, including 55 on Thursday night. He has just one game in 2015 without 100 yards receiving yards or at least one touchdown. As Edelman said, Gronk is "a beast." Or any word synonymous with beast.
More from The Sports Daily:
---
---