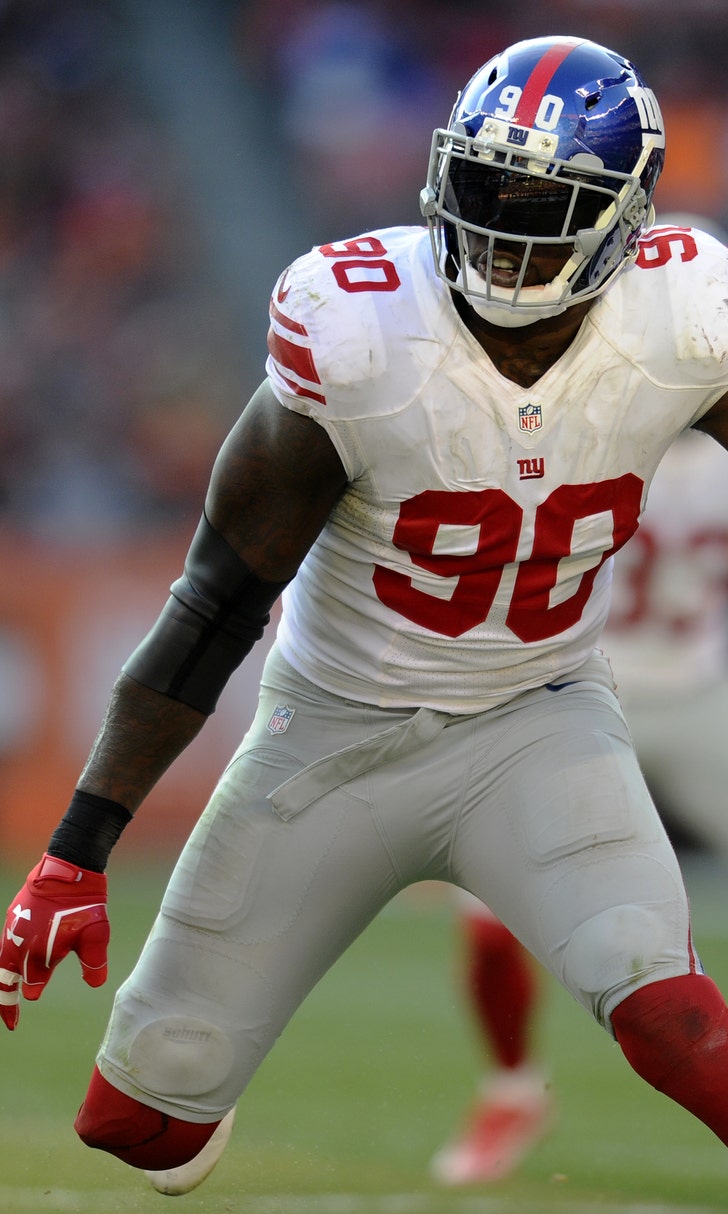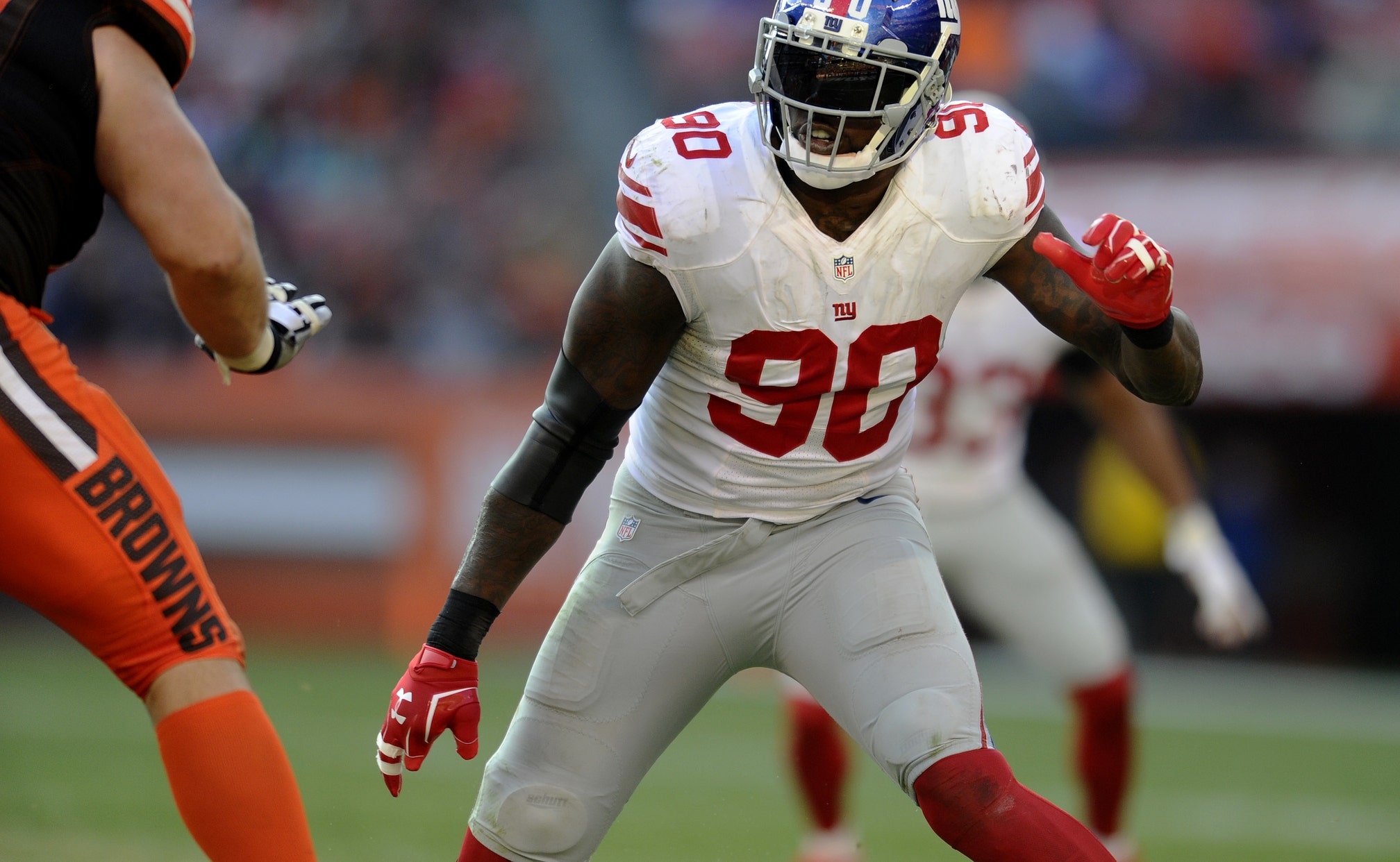 Jason Pierre-Paul undergoes surgery, will miss remainder of regular season
BY foxsports • June 30, 2017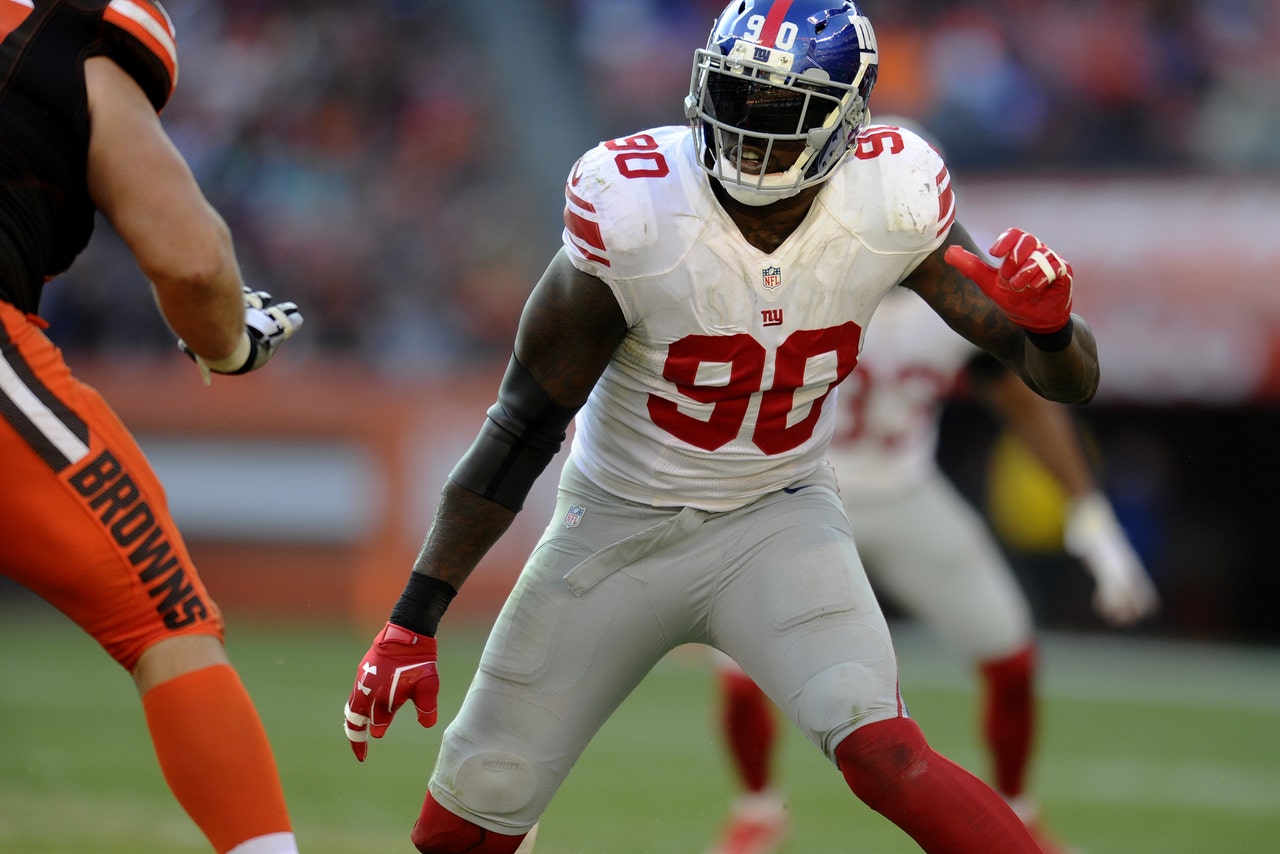 New York Giant's defensive end Jason Pierre Paul will be out at least six weeks after undergoing surgery for a core muscle injury.
The New York Giants will be without their star defensive end Jason Pierre-Paul after he received surgery to repair a sports hernia. At the least, he will miss the remainder of the season.
The injury happened in the Giants' loss to the Pittsburgh Steelers las week. It was reported that Pierre-Paul injured his groin and would not return to the game. Surgery repaired both his groin and sports hernia.
Pierre-Paul recently posted this on his Instagram before he went under the knife.
The injury severely hurts the Giants defense, which has picked up as the season has gone on in this year. Pierre-Paul was also playing his best since his injury Fourth of July accident last year, which left him without parts of two of his fingers. It was a slow start for him last year, adjusting to the results of the injury, but he was coming off his best game in a long time versus the Cleveland Browns two weeks ago, where he had 3 sacks, a 43-yard touchdown off an interception and seven total tackles, three of which resulted in a loss of yards.
Luckily for the Giants, they put a lot of money into their defense this summer, and while this is a huge loss for the defense, there are still other guys that can step up and give the team some breathing room. Players like Landon Collins, Janoris Jenkins, Olivier Vernon and rookie Eli Apple have all contributed to the Giant's defense getting back on the map.
The timetable of the surgery gives Pierre-Paul at least six weeks, and even though he will miss the remainder of the season, the playoffs have not yet been ruled out. Unfortunately for the Giants, their first game without Jason Pierre-Paul this season will come on Sunday versus the red hot Dallas Cowboys offense.
More from FanSided
This article originally appeared on
---
---