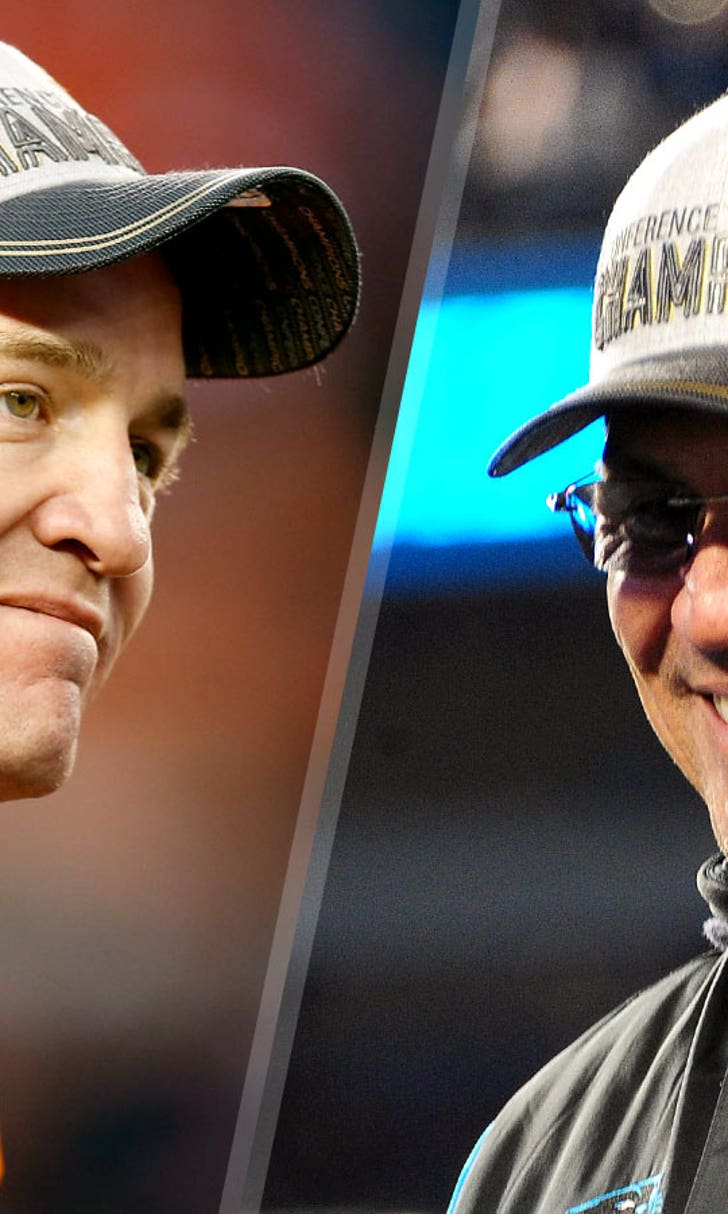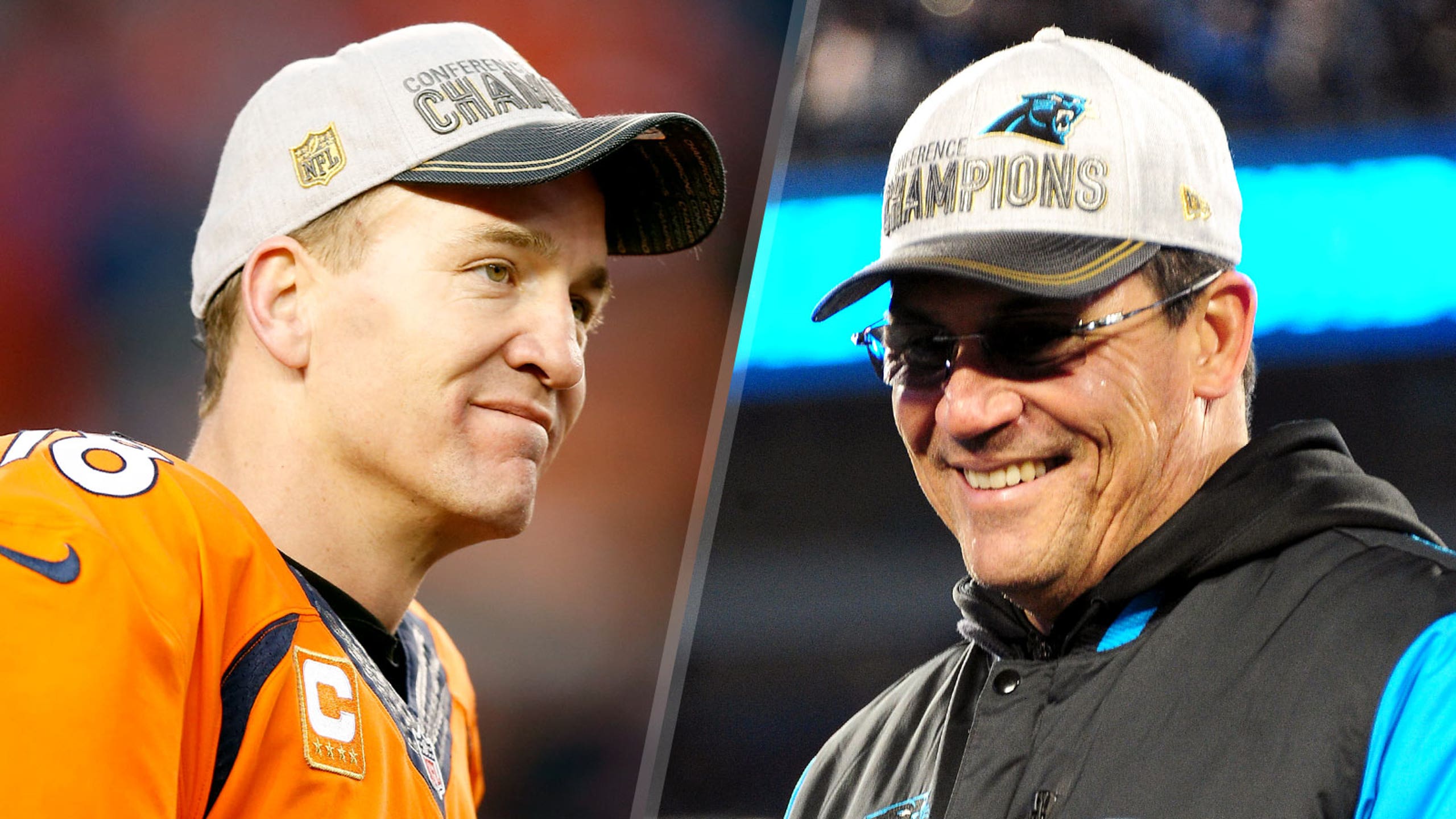 How Super Bowl XLI set up unlikely Peyton Manning-Ron Rivera rematch
BY Cameron DaSilva • January 31, 2016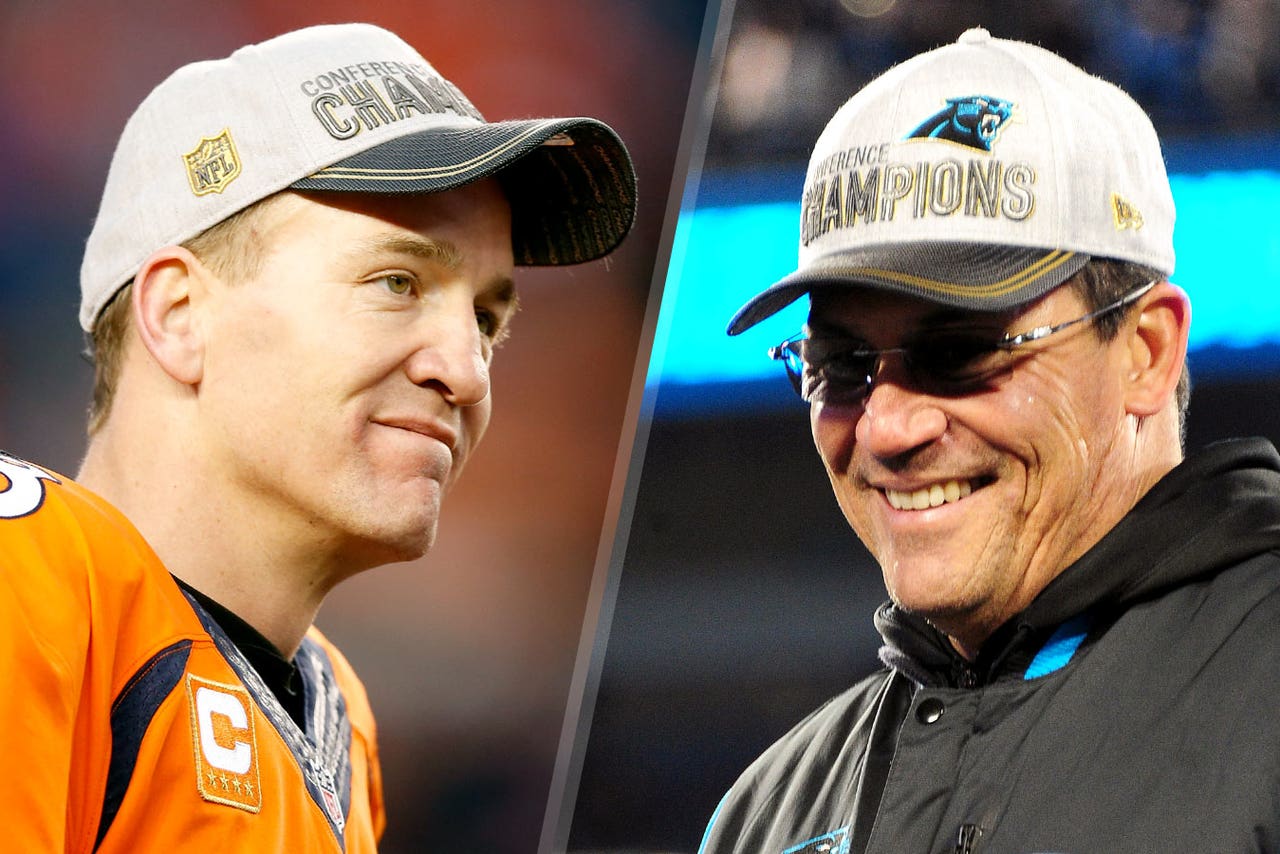 Carolina Panthers head coach Ron Rivera has been here before. He's played in the big game. He's also coached in it. And now he's back.
It was in 1985 that Rivera won his first ring as a linebacker with the Chicago Bears -- arguably the best defensive team in NFL history. Then in 2006, he returned -- this time on the sidelines. As the Bears' defensive coordinator, Rivera helped Chicago get back to the Super Bowl for the first time since he won it 21 years earlier. 
The Bears' opponent? Peyton Manning and the Indianapolis Colts. 
That was nine years ago, and now Manning and Rivera will square off a second time for the Lombardi Trophy. In their first tango, Manning got the better of "Riverboat Ron," leading the Colts to a 29-17 win.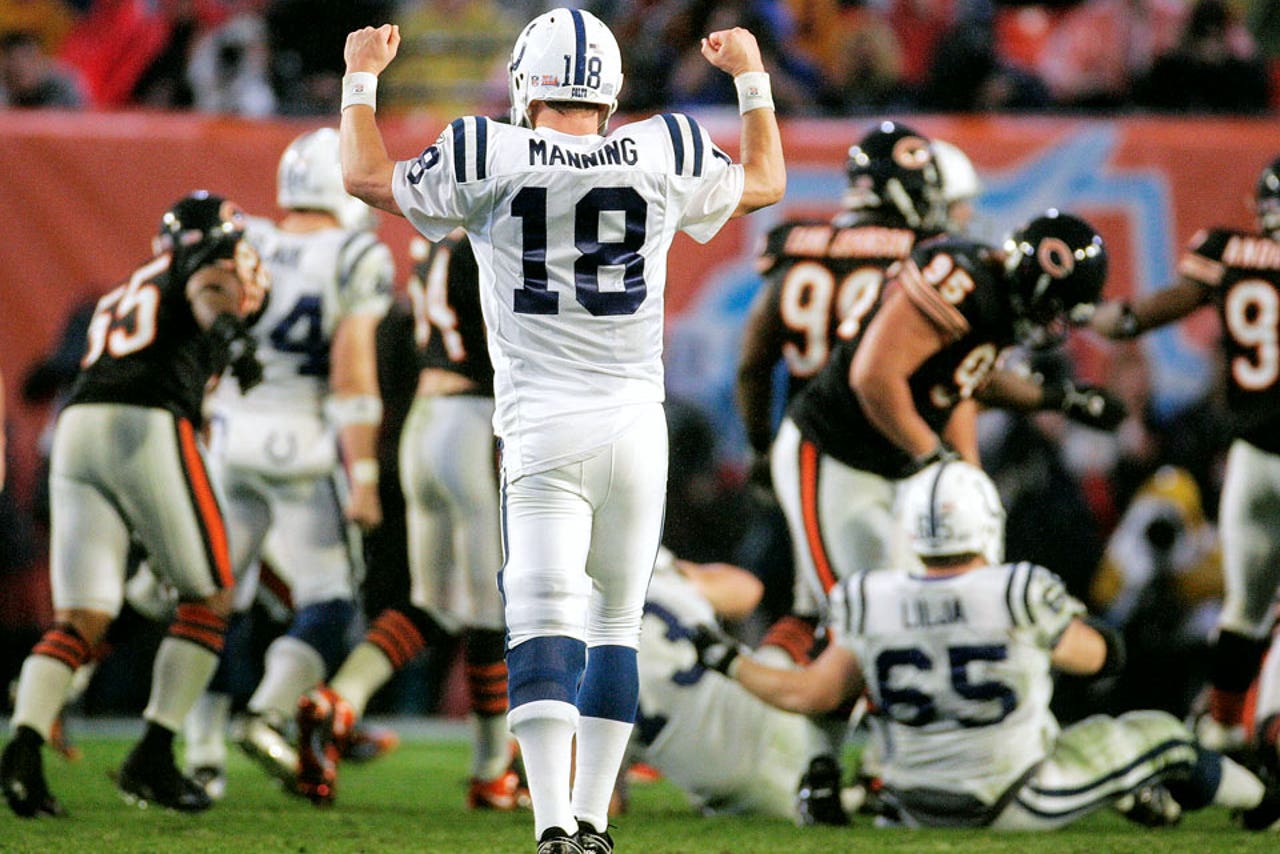 Since then, all Rivera has done is battle. After finishing below .500 in three of his first four seasons with the Panthers, there were concerns about his grasp on the job. Rumors of him being fired were everywhere, yet all he's done is lead Carolina to the best season in franchise history and has them in the Super Bowl for the second time.
Former linebacker Brendon Ayanbadejo played under Rivera for two seasons in Chicago. He has all the confidence that Rivera will get it done next week, and couldn't be happier to see his former coach get back to the biggest game.
"He definitely deserves to be back, especially the way things went down in Chicago," Ayanbadejo told FOX Sports recently. "The Panthers have a real good football team this year. You can really see how much that team loves to play together, which is Rivera's doing."
Cam Newton has certainly had a hand in leading the Panthers to this point, but Rivera's role can't be overlooked. His relationship with players and understanding of the game is among the best around, and it's something that his guys appreciate.
"He understands part of the game is X's and O's, but more than anything, he understands that the majority of it is playing with the person next to you, and the relationship you have with your players and everyone in the organization," Ayanbadejo said. "So you all have to be on the same page. You have to have a certain type of affection and care for one another and know each other that's beyond the X's and O's.
"That's what he does with the way he treats his players, and the way he cares about them. He fosters that relationship, that brotherhood, that bond that's beyond X's and O's."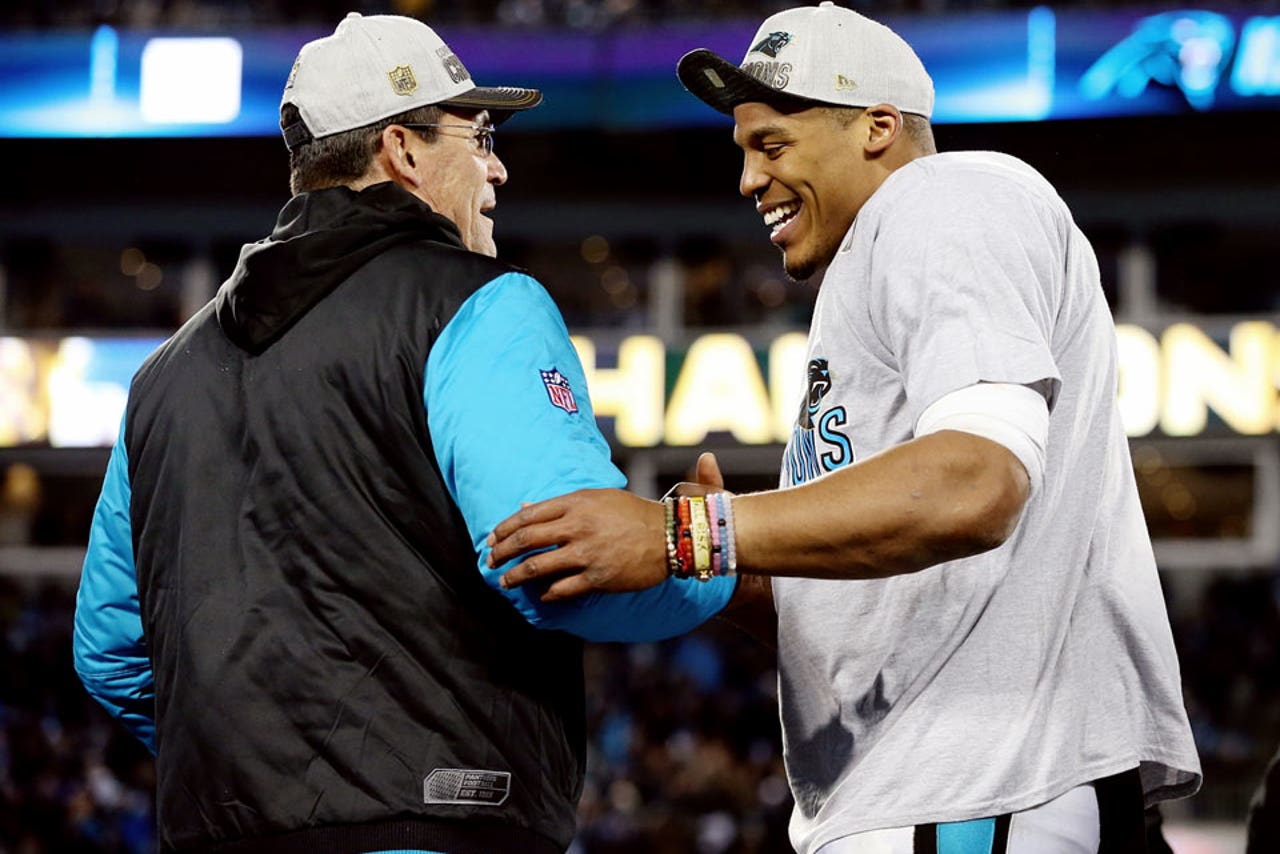 Rivera is undoubtedly the same way now as he was when Ayanbadejo played for him, and that's what made him promising as a potential head coach. He proved that he could win as a player, and as a defensive coordinator. 
The final step was to win as a head coach.
"I thought he'd be a great head coach," Ayanbadejo said. "He played in the league, and the way he was as a defensive coordinator you could tell he had the demeanor and the character."
That character showed through in the weeks and days leading up to Super Bowl XLI. Ayanbadejo still vividly remembers what Rivera told him and his teammates before the game, and it stuck.
"I think the most important thing he told us was to live in the moment," he said. "It's a once-in-a-lifetime opportunity, so take it all in. And on a more granular level, he told us that this group of guys would never be together again, and that was true. He said to just appreciate the moments. It's either going to be one of the best experiences of your life, or one that you'll regret forever thinking 'We almost did it.'"
Rivera will almost assuredly tell his players the same thing this time around, especially having been through it twice before. 
What he hadn't experienced was putting together a winning streak as the Panthers did this season. Of course, it came to an end when Carolina lost in Week 16 to the Atlanta Falcons, but Ayanbadejo believes the loss will ultimately help the Panthers in the Super Bowl because they "got the opportunity to correct their mistakes."
He offered his thoughts on what he believes Rivera told the Panthers following that loss.
"I wasn't there, knowing Ron, he told them this: 'Remember this feeling. We'd rather lose here and now than on Feb. 7. We didn't make history, but we're not here to make history. We're here to win a Super Bowl,'" he explained. 
For Ayanbadejo, along with being a great motivator, one of Rivera's best traits is his understanding of when to stay cool and when to turn it up a notch -- something not many other coaches can do.
"He's calm, but he also knows when to step on the gas pedal and get emotional," he said. "Whereas some coaches just don't have that instinct to be able to connect to players in the way that Ron does."
Staying calm is something Rivera will certainly have to do against the Manning and the Denver Broncos. Given their history, Rivera knows the nuances of Manning's game. The audibles, the calls at the line of scrimmage, the adjustments. Manning may be older and not as physically dominant, but the mental side of his game hasn't changed.
With that said, Rivera will unquestionably be prepared. 
"He's played against Peyton for years," Ayanbadejo said. "I think more than anything, if you have a really good football team, you'll be able to adjust and overcome any type of situation. Coach Rivera is real analytical and he sees what's going on out there on the field. He'll have his coordinators chipping in, too, so that team will be fine."
When playing Manning, it's all about being ready ahead of time. You can't necessarily predict the adjustments he's going to make when the play clock is winding down, or the audibles he's going to call. But, having a guy like Luke Kuechly in the middle of the field making defensive calls will play a huge role. 
When the Bears played Manning in Super Bowl XLI, it was Brian Urlacher leading the defense and calling audibles on the fly. Kuechly will surely play a similar role for Rivera this time.
Additionally, disguising the defense is equally important. Manning has made a living off taking advantage of pre-snap reads. That's where he makes his money, and it's something Rivera is aware of.
"Everything had to look the same. We wanted every blitz to look the same, as if we were just playing Cover 2," Ayanbadejo said. "If it was a blitz out of man, we wanted it to look the same as if we weren't blitzing. We gave Peyton three, four, five looks, and then out of those looks we had our base defenses and blitzing packages. We wanted to keep everything very vanilla for him."
Fooling Manning is easier said than done, especially since he's the best in the world at figuring out opposing defenses and acting on their weaknesses. That's why counteracting his at-the-line calls is so important.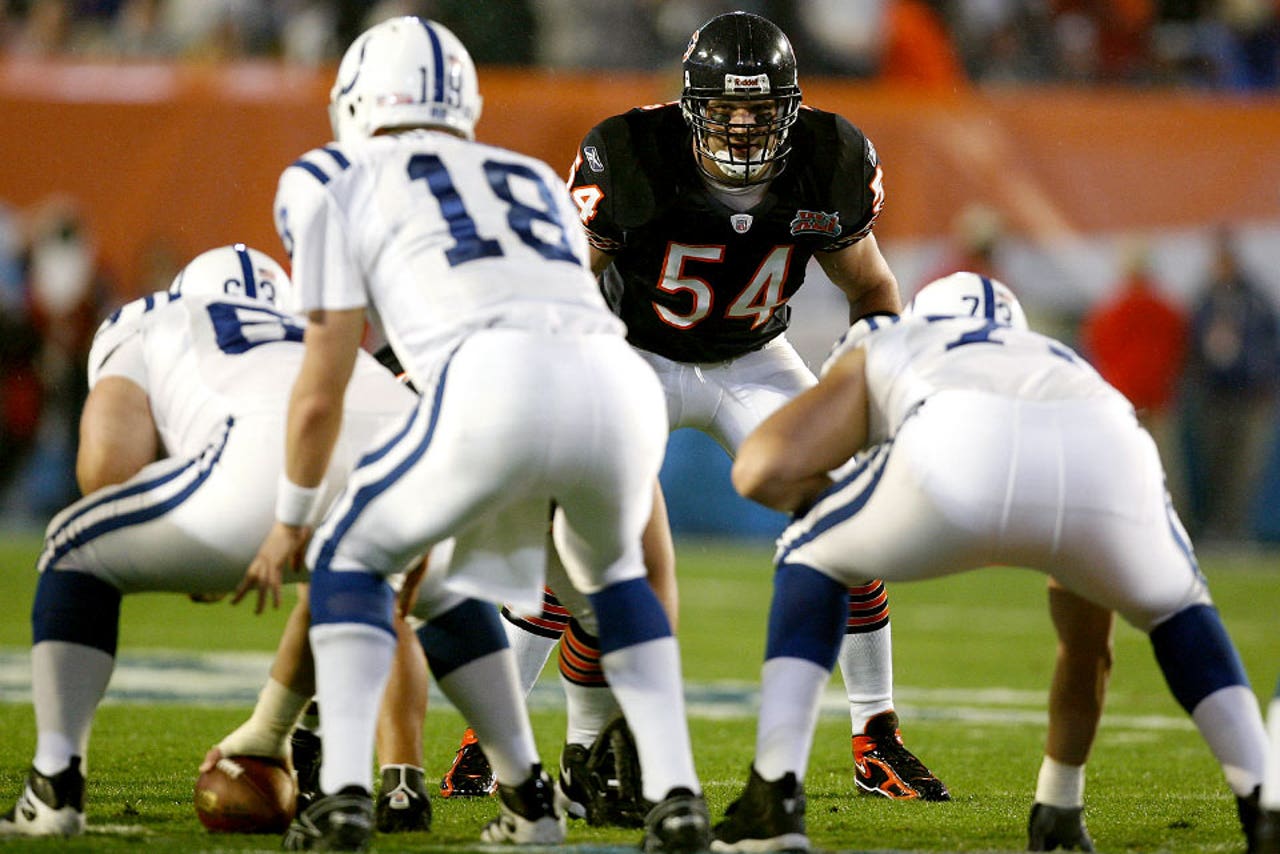 "When we needed to do checks, we had certain adjustments. And of course, Peyton picks up on those things during the game. So whatever the check was in the first or second quarter, it probably wouldn't be the same in the second half. We'd switch and go back-and-forth between checks.
"For example, if Urlacher put his fist up one time, it'd be to get out of a blitz and go back to our base. In the second half, maybe he'd point to the ground instead of putting his fist up. Little things like that help in that mental chess game because he's such a student of the game."
There's no doubt Manning will pick up on subtleties like that from the last time he played Rivera. With that said, Rivera can't afford to make similar mistakes that allowed Manning and the Colts to put 29 points last time around.
"He's already 0-1 against him in the Super Bowl, so you know he's going to want to get even and not make the same mistakes we made the last time," Ayanbadejo said.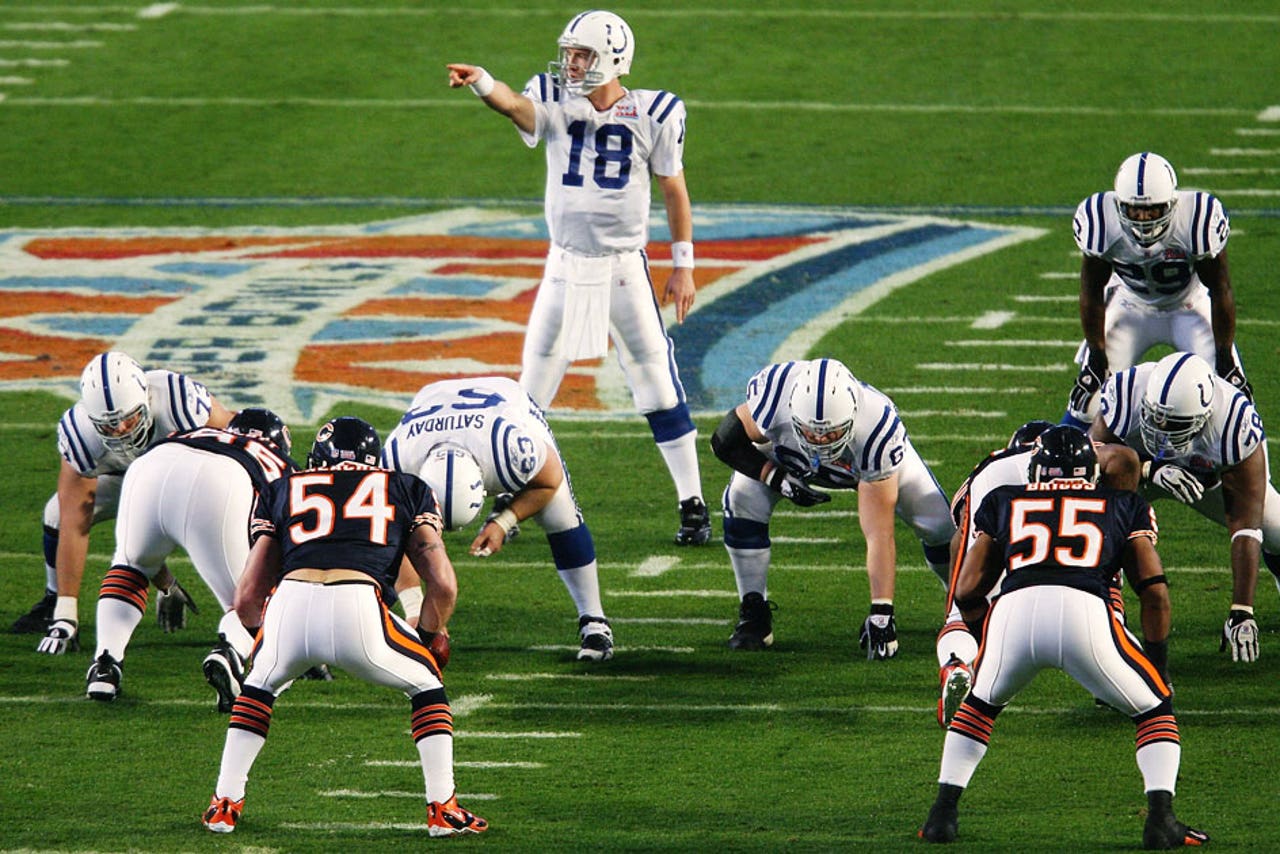 Manning is visibly a different player now than he was nine years ago, and understandably so. He can't make all of the same throws he once did. His velocity has dropped drastically. Yet, the Broncos still have a great team surrounding him that helped them reach the Super Bowl once again. It's just a matter of whether or not Rivera will be able to come out on top nearly a decade later.
"Back then, he was the best quarterback in the league, and now, not so much," Ayanbadejo said. "He's got a great team around him and a monster defense. Now the team's more important than he was, whereas before he was more important than any piece of the puzzle for the team."
---
---