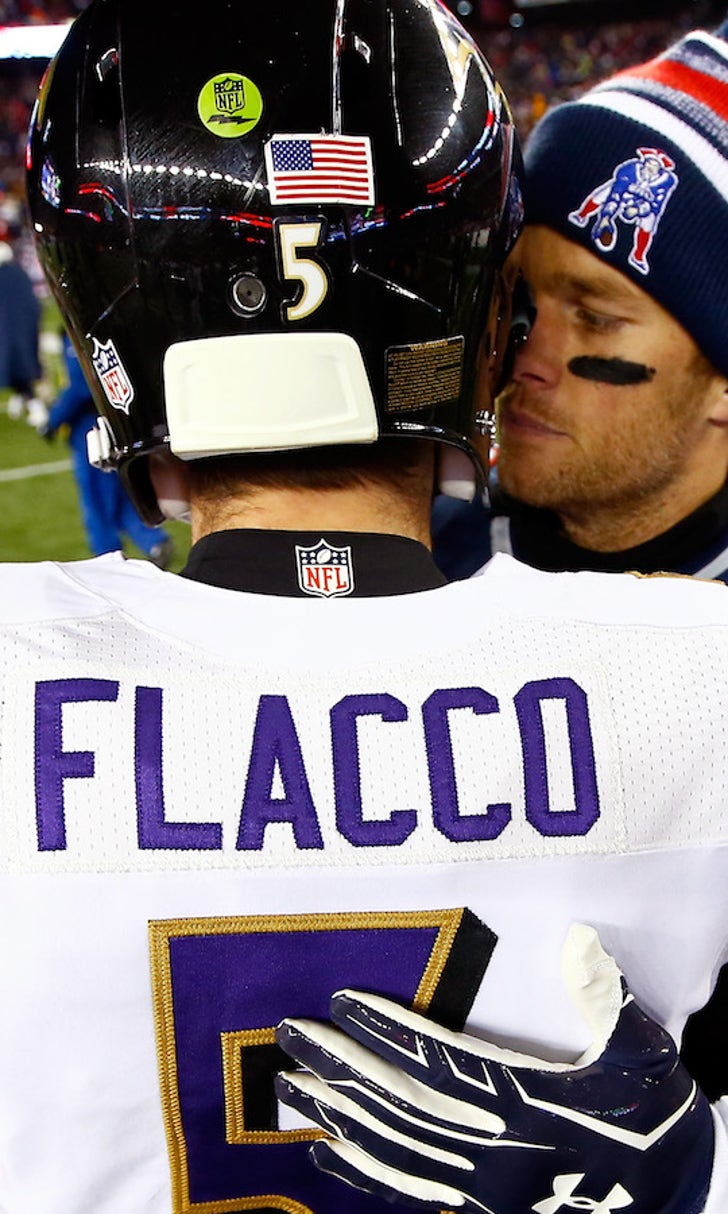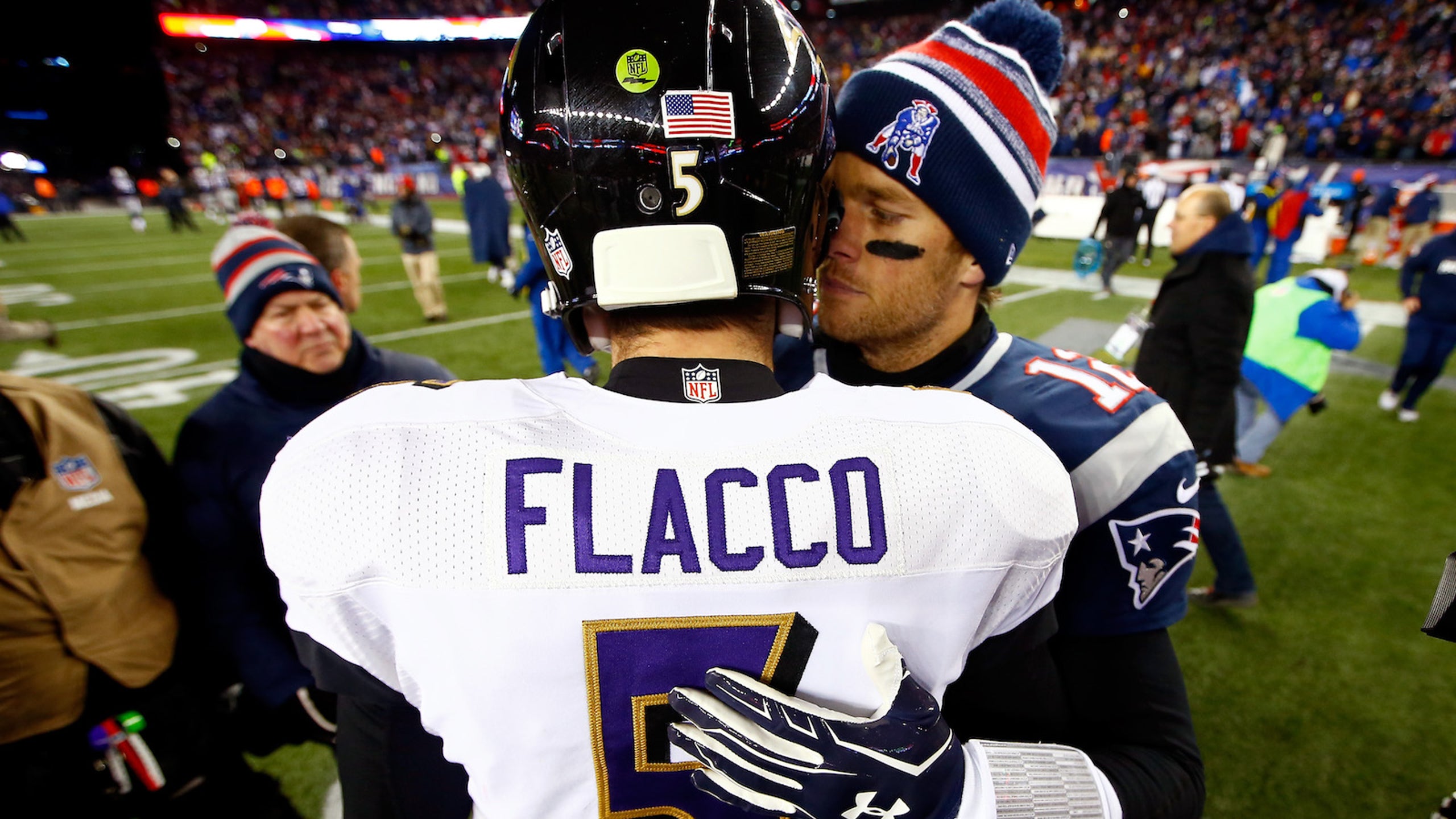 Here's why Joe Flacco slept under Tom Brady posters during his first two NFL offseasons
BY Cameron DaSilva • December 14, 2016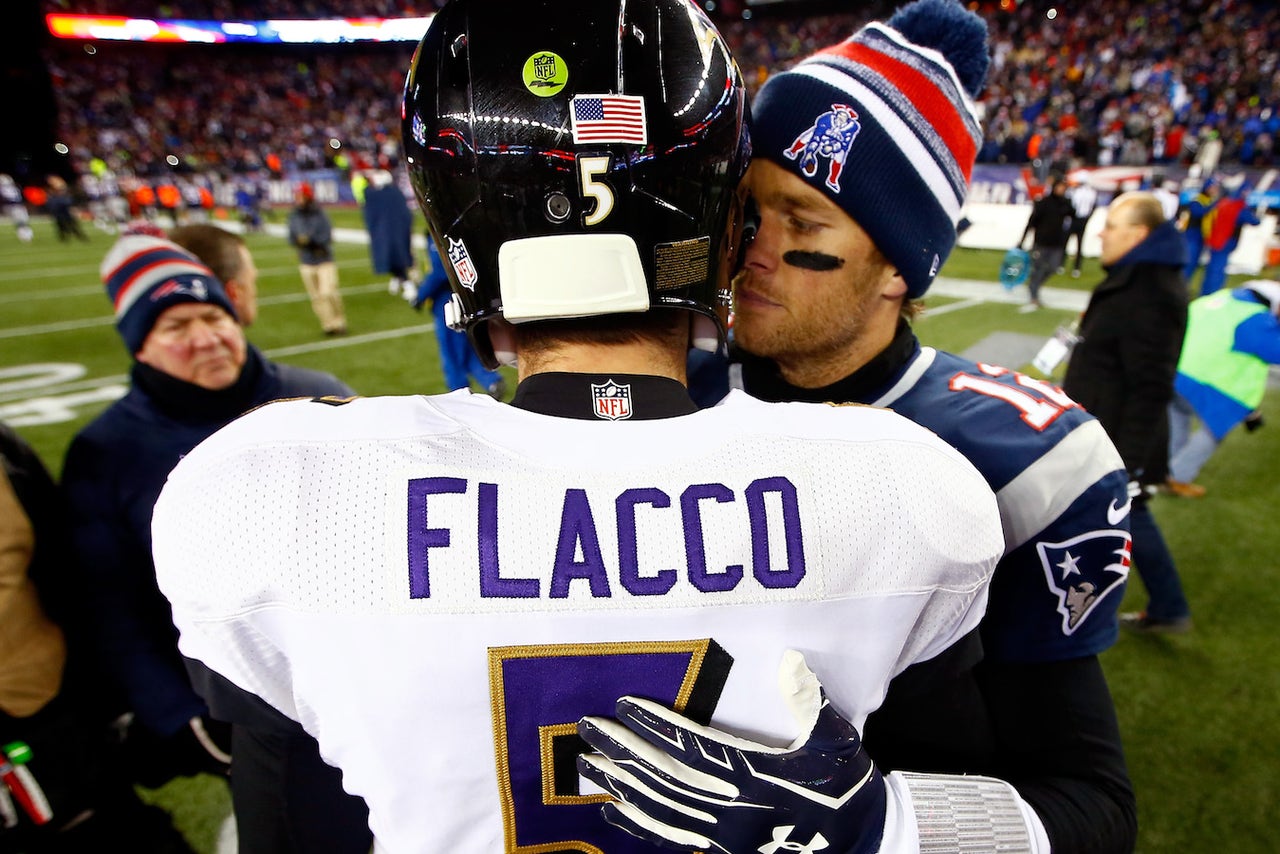 Joe Flacco is one of the most polarizing players when it comes to discussing elite quarterbacks. He won a Super Bowl ring and had one of the best postseason runs in recent history, but his regular season numbers are, well, mostly unimpressive.
One guy who is undoubtedly elite is Tom Brady, and Flacco used to look up to him early in his career … literally.
During his first two offseasons in the NFL, Flacco lived at home with his family in New Jersey. He bunked with one of his younger brothers, who happened to have posters and magazine cutouts on his walls. It's not clear if Flacco was one of them, but guess who was?
"It's got magazine cutouts, posters of a lot of people," Flacco said, via the team's official site. "Tom was one of them."
That's right: Flacco once slept in a room with posters of Tom Brady in it. Though it wasn't completely his choice, it is still pretty funny.
If Flacco, who's now made more than $110 million in his career, were to go back home for some reason and sleep in that room, it'd still look the same.
"He might have made those [posters], I think that was probably back in like 2000. I was probably a freshman or sophomore [in high school]. He was in junior high when he probably started doing all that. That room still looks identical to the way it did 16 years ago."
Flacco doesn't think anything of it, as he shouldn't. It's just a funny coincidence for a quarterback who's now often discussed in the same sentence as Brady, considering how often they play each other.
He'd rather save money and sleep in a room with Brady posters than blow cash on a temporary place for the offseason.
"You can call it living with my parents. I guess it's kind of what it was," Flacco said. "What was I going to do? Buy a place back there? Not for a month."
---
---