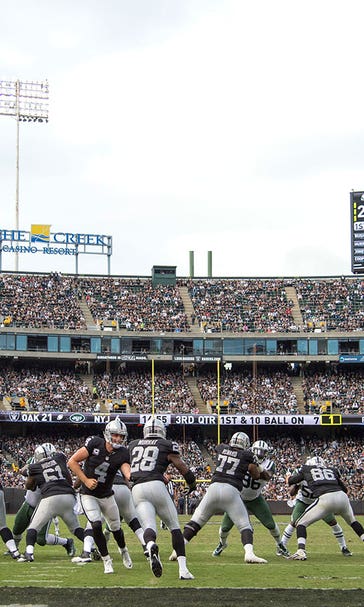 Here are all 12 of the Raiders' potential future stadium outcomes
November 3, 2015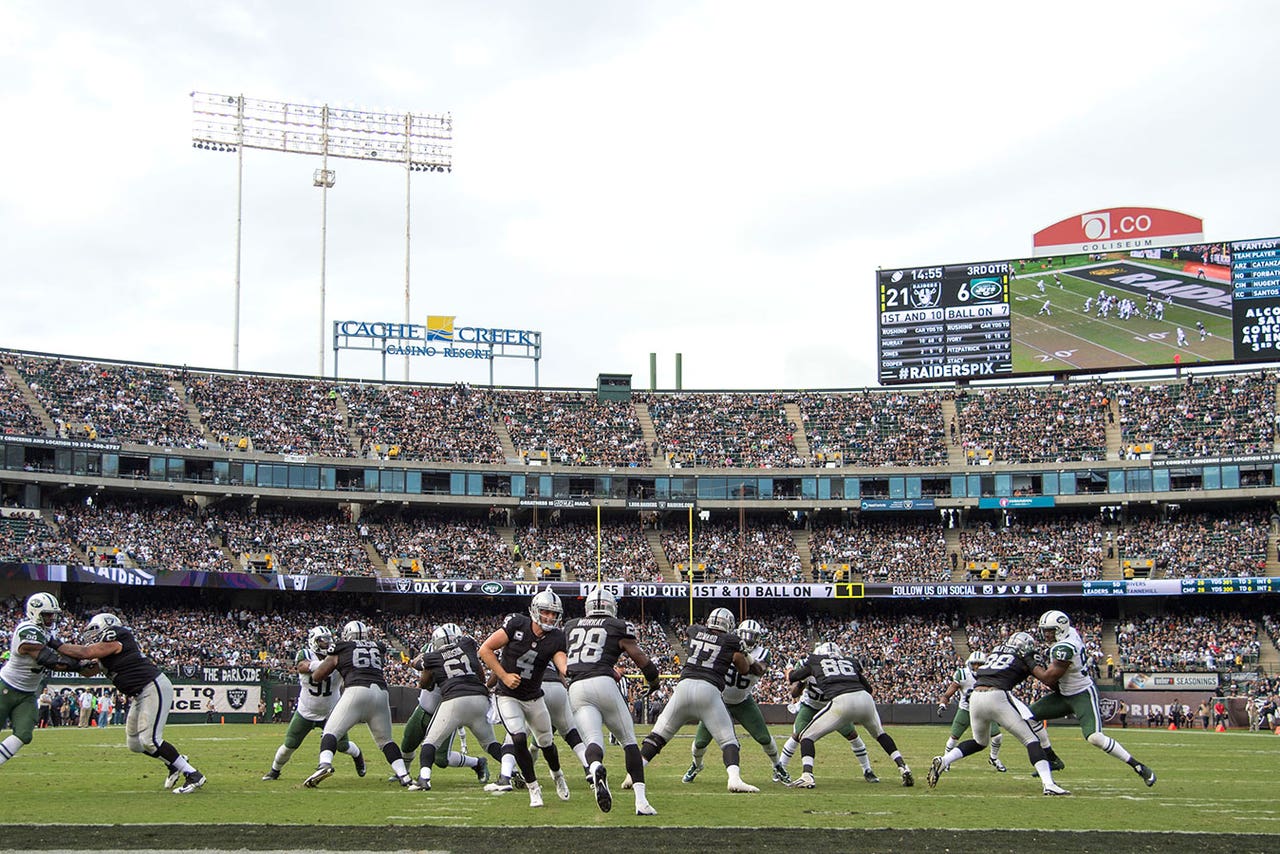 A Raiders fan might over plenty of words to describe their team's sluggish stadium efforts.
Confusing shouldn't be one of them, though. According to CSN Bay Area's Andy Dolich, the Silver and Black is limited to only 12 different scenarios when it comes to picking a new home. They are:
1. Stay at O.co with the A's waiting on the Raiders to blink so they can take over the entire Coliseum Complex in building out their new baseball only park.
2. Move to Levi's Stadium as a tenant of the 49ers.
3. Move to Carson, California as a co-owner of a new stadium with the San Diego Chargers owned by the Spanos family. The Carson Stadium is penciling out at $1.7 billion with the Raiders in for 50 percent of the cost. If that is factual how are the Raiders able to finance $850 million in Carson while turning their backs on Oakland.
4. Move to Inglewood as a tenant of a new privately financed stadium to be built by St .Louis Rams owner Stan Kroenke, if he is allowed to move.
5. Move to San Antonio. Play in the Alamodome until a new stadium is built.
6. Move to St. Louis and play in the current stadium which would be vacated by the Rams relocation to Inglewood. Ultimately move into a new stadium which is being planned by St. Louis officials.
7. Build a new stadium on the Coliseum site or another location in the East Bay.
8. Move to London.
9. Move to Toronto.
10. Retrofit the O.co into a football-only "Al Davis Stadium" and stay in Oakland forever.
11. Play in the LA Coliseum or Rose Bowl until their LA based stadium is completed.
12. Play games at Cal or Stanford.
Most of those options involve picking the Raiders up and relocating them. "The Black Hole" will not be happy.
---
---