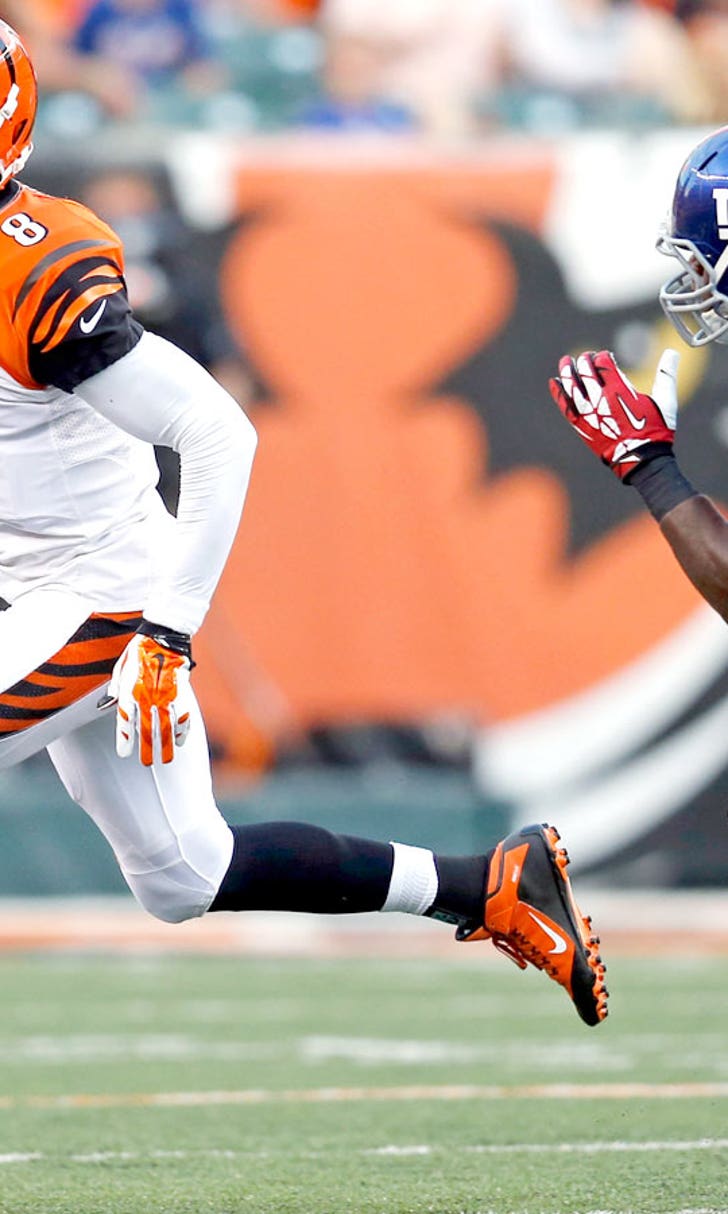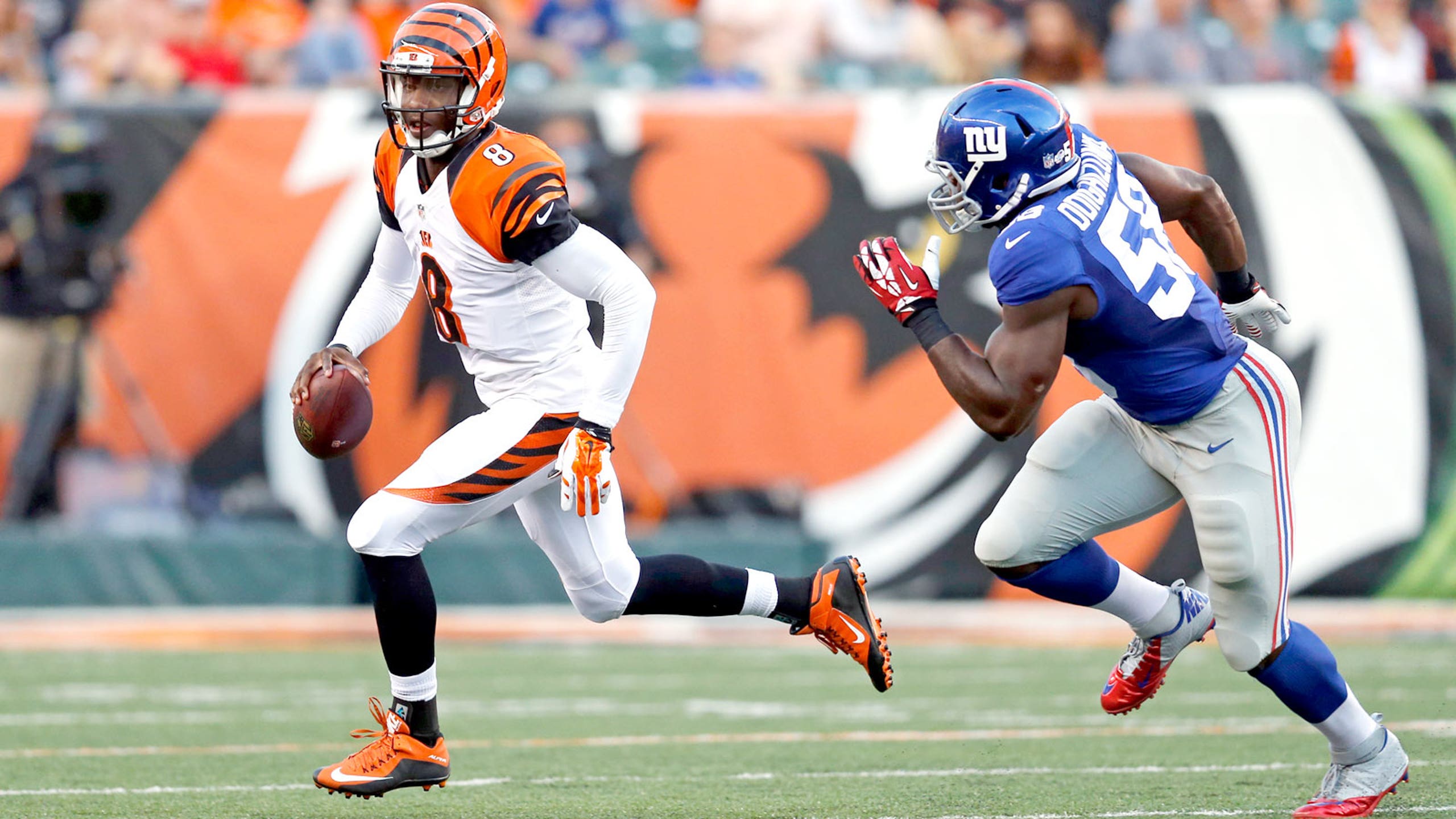 Have arm, will travel: Life of NFL journeymen quarterbacks
BY foxsports • November 20, 2015
ORCHARD PARK, N.Y. (AP) Josh Johnson thumbs through the array of Buffalo Bills-themed T-shirts, pullovers and sweatpants that hang at his locker. Almost everything he wears is provided by the team - his fourth since April.
''Look at all this stuff I've got here,'' said Johnson, an eight-year veteran who has played for seven different teams. ''I try my best to pack light. If I've got to wear the same things over and over, I will.''
Johnson, like other NFL vagabonds, needs to be ready to move quickly, particularly this year.
He signed with Cincinnati in April, then had a 10-day stint with the Jets that ended Sept. 5. There was a 12-day stretch during which he was signed and cut twice by Indianapolis, before finally landing in Buffalo on Oct. 13.
His family back home in Oakland could barely keep track.
''Sometimes it happens pretty fast,'' Johnson said. ''So I just move and tell them, `Oh, I'm here now.'"
He rents when possible, or lives out of hotel rooms. He hoards airline points, which become a perk come vacation time - ''I know I'm Medallion status,'' Johnson said.
Most of all, the job of a journeyman requires staying upbeat to appreciate that getting cut one day can lead to a new opportunity the next.
''I look on the bright side of things in the fact that I still have opportunities to prove myself,'' Johnson said. ''There's a lot of people who don't get that opportunity, so that's really what keeps me going.''
He'll acknowledge that wasn't always his approach.
''When you're younger, you kind of ask the question of `Why me?''' Johnson said. ''But as I've grown up, my perspective changed. It's just part of life. You know, it builds character.''
Drafted in the fifth round by Tampa Bay in 2008, Johnson went 0-5 in five starts over four seasons before being released.
For every Tom Brady, Eli Manning or Philip Rivers who have enjoyed the luxury of playing for one team, there have been dozens more like Johnson, hop-scotching the continent in a game of quarterback musical chairs.
Occasionally, they get a shot to win the job, or at least audition for another team when the starter is hurt. Others become fan favorites when the starter is struggling. Drew Brees' rarely used backup, Luke McCown, even starred in a commercial about backups not getting a chance to shine.
He started for one game for the Saints when Brees was hurt, but this month, McCown required season-ending back surgery. That opened a spot for another journeyman, Matt Flynn, who joined his third team this year.
J.T. O'Sullivan might be the poster boy of the vagabond bunch.
Selected in the sixth round of the 2002 draft by New Orleans, O'Sullivan ended up being a member of 10 NFL teams, had two stints with the now-defunct NFL Europa Frankfurt Galaxy and ended his career in 2013 after being released following one season with the Saskatchewan Roughriders of the Canadian Football League.
''It's a constant battle of being OK with rejection and failure, but also kind of enjoying the adversity,'' O'Sullivan said. ''Nobody wants to get cut, but I mean, come on, you're playing quarterback in the NFL. ... It's a fun, exhilarating, crazy ride.''
Married with children, O'Sullivan has settled in his native Southern California, where he's a member of the San Diego State University athletic department's compliance staff.
At 36, O'Sullivan says his playing days are behind him.
Well, maybe.
''I'd say: `That time has passed, but I really appreciate you thinking that I can play,''' O'Sullivan said, when asked what he'd say if a team expressed interest in signing him.
Pausing for a moment, he added with a laugh: ''Unless they want to guarantee me some money.''
The lure to continue playing remains strong, and it's why Johnson's experiences resonated with O'Sullivan.
''I wish him the best,'' O'Sullivan said. ''Tell him I'm rooting for him.''
Johnson was fortunate to land in Buffalo, where he was reunited with Greg Roman, the Bills offensive coordinator. Roman held the same job the two times Johnson played in San Francisco.
''I love Josh. I've known him for a while. I trust him. And he knew my system cold coming in,'' Roman said. ''That helps tremendously, especially when you've got a guy coming in off the street.''
And yet, Roman was unable to provide Johnson any long-term guarantees.
When informed that Johnson packs light, Roman said: ''He'd better. Don't buy the green bananas, Josh.''
Johnson accepts the situation he's in, and wouldn't change it for the world.
''We could go on and on about the negative stuff,'' Johnson said. ''But it's just positives. Find the positives and ride that and go with it. It makes life so much better, man.''
---
AP Sports Writer Michael Marot in Indianapolis contributed to this report.
---
AP NFL websites: www.pro32.ap.org and www.twitter.com/AP-NFL
---
---