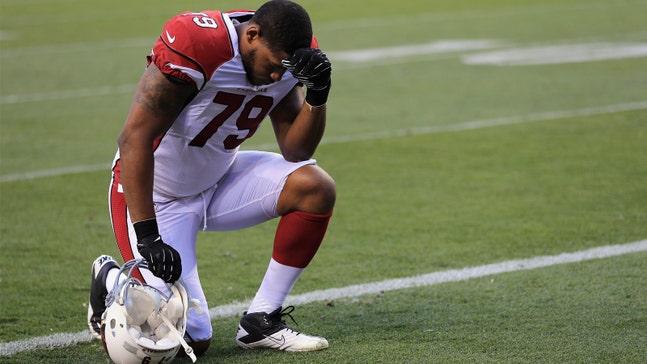 Former NFL player believes a vegan diet could help prolong athletes' lives
Published
Mar. 15, 2016 11:56 a.m. ET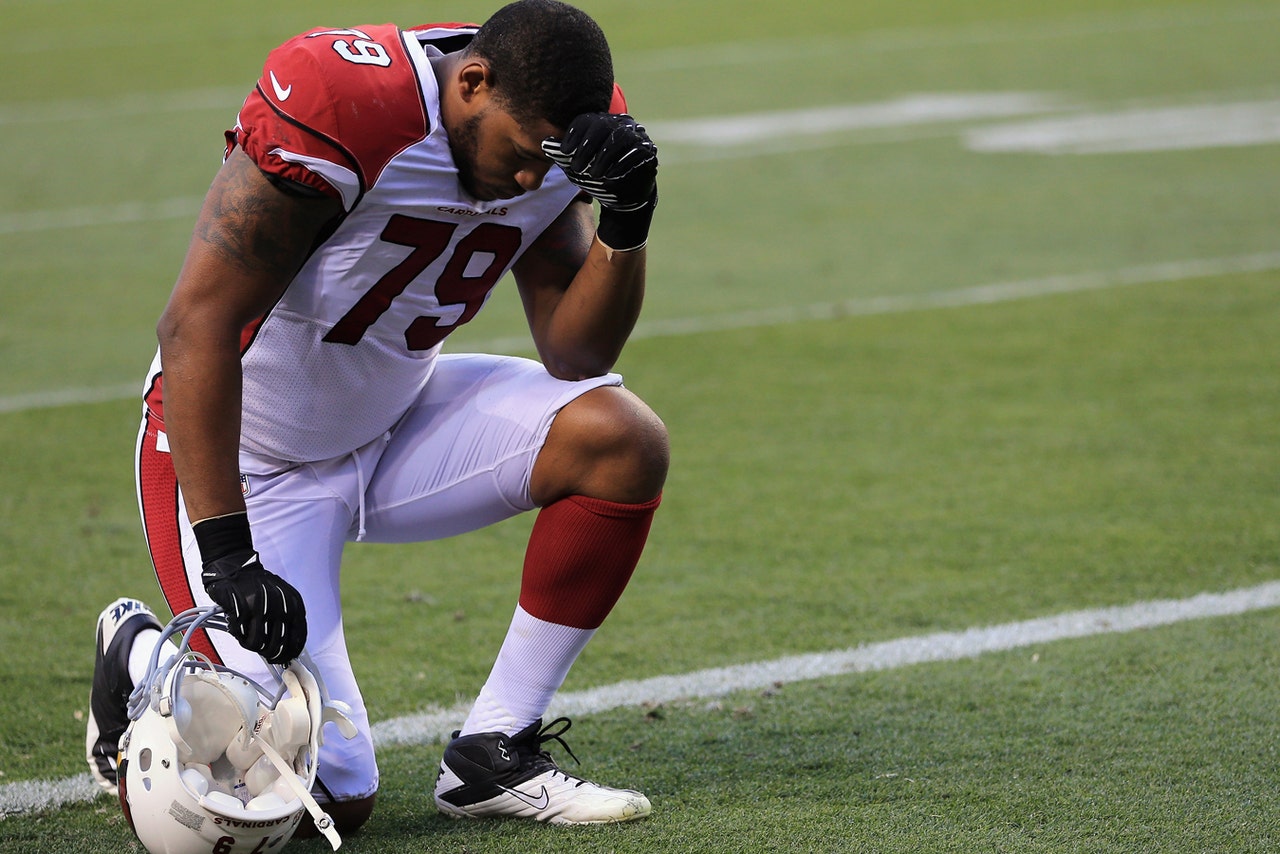 When former NFL player David Carter decided to go vegan in February of 2014, his entire life changed. Like many athletes, Carter suffered from nagging conditions such as tendonitis, chronic inflammation, nerve damage and muscle fatigue, but once he stopped consuming animal products, his ailments disappeared. 
Carter, now known as the "300-pound vegan" has become a prominent activist for the vegan lifestyle in the two years since. The former football player spoke at Penn State University Monday to educate students on the benefits of going vegan, and he claimed his animal-free lifestyle could help improve the life expectancy for NFL players. 
Via The Daily Collegian:
Carter said the harmful effects of an unhealthy eating habit can be shown in the fact that the average NFL player dies at 56, which might seem unlikely due to their image as being "perfect physical specimens."

However, it is because they often continue their eating habits after finishing their career and their "crazy" workout schedules that leads to swollen joints and other problems, causing them to die prematurely, he said.

"Most of them die of a stroke, diabetes or heart complications," Carter said.
Carter's statement about the average age of death for an NFL player is a controversial claim. VICE Sports published a story in September 2015 in which they claimed the life expectancy for an NFL player is 62 years, but an NFLPA rebuttal to that story claimed NFL players have a similar or longer life expectancy to that of the general public. The life expectancy for an American man is 78.8 years.  
The vegan diet is clearly working for Carter health-wise, but the "300-pound vegan" no longer plays football. The former defensive end played 29 career NFL games from 2011-2013. He last signed an NFL deal in July 2015 when he inked a one-year deal with the Chicago Bears, but the Bears released Carter on Sept. 5, 2015. 
---
---