National Football League
National Football League
Cut by Jets, hard-luck Hardin wonders what's next
Published
Aug. 2, 2014 12:27 p.m. ET

CORTLAND, N.Y. (AP) Brandon Hardin is tired of the injuries.
The free-agent safety just wants to play football, but his body keeps defying him.
''I don't know too many people who have had the luck that I've had,'' Hardin said. ''I'm really just trying to prove everybody wrong.''
Including his own body.
The latest setback - a foot injury - sidelined him in camp with the New York Jets, and now Hardin is looking for a job after being released Friday.
''Whenever you're an athlete and you get hurt, your career definitely flashes in front of your eyes,'' Hardin told The Associated Press in telephone interview Saturday. ''You start to think, `What's next? What's going to happen to me?'''
That's the reality for the 24-year-old Hardin, who has plantar fasciitis, a condition in which a ligament in the foot becomes inflamed and painful. It's just the latest in a string of injuries that has made some question his durability, and put the hard-hitting safety's NFL career in doubt.
''Everybody's been writing me off,'' he said.
Hardin missed a few days of practice during the week after injuring his foot, and was told he could be sidelined a week or two.
The plan was to keep rehabilitating and hope to be ready for the preseason opener next Thursday night against Indianapolis.
Then, after practice Friday, Hardin got the call that the Jets were cutting him to make room for running back Michael Smith.
''It definitely took me by surprise,'' Hardin said. ''I thought I had done enough here to show the coaches they needed to see more from me in games. In my mind, this injury could be a very hard one to come back from. Not the injury itself, because it might be the easiest I've had to come back from.
''But the timing could make it one of the hardest in my career.''
That's because Hardin was aiming to participate in all four preseason games and put some plays on film for the Jets - or another NFL team. Now, he needs his foot to heal and then wait for someone to give him another opportunity.
But Hardin knows that could take a while.
''Unfortunately, I'm just going to be known as that injury-prone guy who doesn't have any game film on him,'' he said. ''It stinks.''
It's a scenario that players in every NFL camp go through every summer. But Hardin has been through it way too often.
He missed his final college season at Oregon State in 2011 with a shoulder injury, but was still drafted in the third round by Chicago in 2012.
During a preseason game that summer against Washington, Hardin - who had been converted by the Bears from cornerback to safety - lowered his head and slammed into Redskins tight end Logan Paulsen. He suffered what appeared to be a serious neck injury, but never lost movement or consciousness.
''I may have said the wrong thing on the field when they came to see what was wrong,'' Hardin recalled. ''I said, `I have a stinger in my neck,' and they took all the necessary precautions and told me not to get up.''
Hardin's head was immobilized and he was carted off the field and hospitalized. He was later placed on injured reserve with a sprained neck. Hardin ended up being fine a few weeks later, but his season was over before it even started.
Hungry for another opportunity, Hardin had a solid camp with the Bears last summer - until the injury bug got him again.
In the preseason finale against Cleveland, Hardin made a hard hit over the middle and broke his left shoulder blade.
Season over. Again.
Career in jeopardy. Again.
''That's when I had some depression because I was like, `Now this?''' Hardin said. ''After a point, when you have the season off, you have to ask yourself, `What do I know how to do?'''
Playing football was the answer every time for Hardin.
So, he kept his NFL dream alive. In mid-January, the Jets called and signed him to a reserve-future contract.
''He's got great size and athleticism,'' Jets defensive backs coach Tim McDonald said during camp. ''He's got some real potential there. It would be nice to get him out here so he has a fighting chance.''
Hardin was getting limited snaps even when he was healthy, partly because the Jets are loaded at safety. But he felt good about maybe opening some eyes in the preseason.
That opportunity will likely come somewhere else now. If, of course, it comes at all. The Hawaii native was preparing to head back to Oregon State to rehabilitate his foot and then continue to train - and wait for another chance.
''It will make, as long as I'm successful,'' Hardin said, ''for an interesting comeback story.''
---
AP NFL website: www.pro32.ap.org and www.twitter.com/AP-NFL
---
---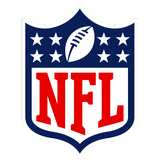 Get more from National Football League
Follow your favorites to get information about games, news and more
---