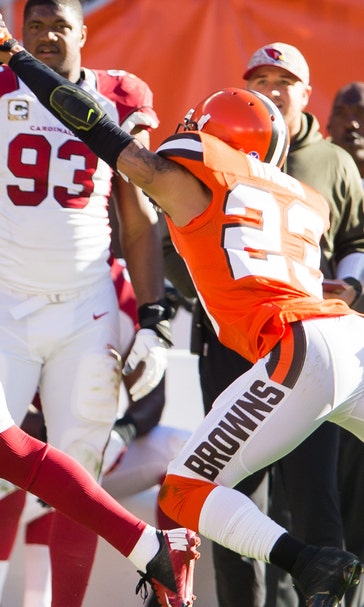 Cleveland Browns Week 8 winners and losers
November 2, 2015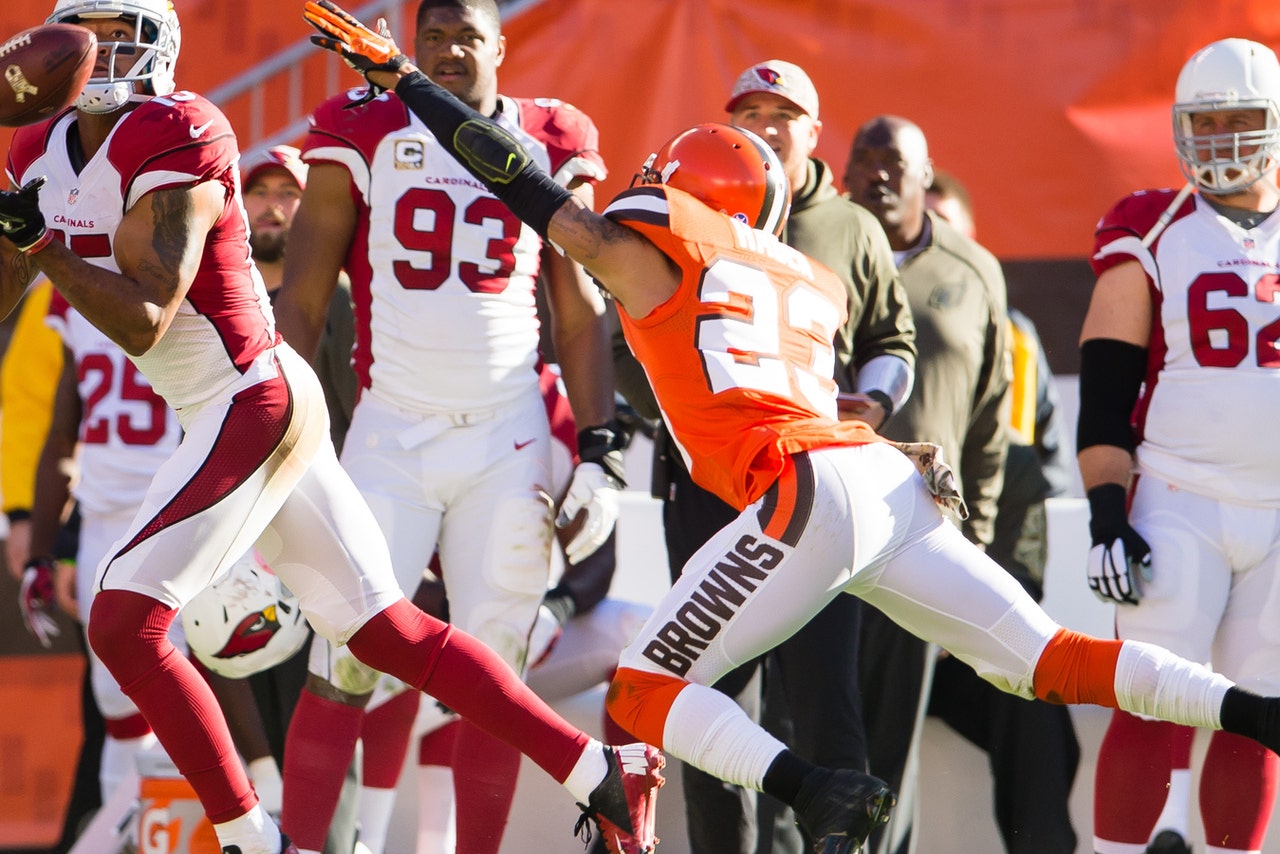 The setting was perfect. A sunny, bright November afternoon with Cleveland Browns fans trading in their Halloween sugar high for a well-timed Muni Lot buzz. The first drive was forgettable, what with the Arizona Cardinals moving down the field thanks to multiple third-down conversions and ultimately scoring a touchdown, but the rest of the first half was fantastic. Exciting screen plays, perfectly thrown back-shoulder fades - you name it. And then: Travis Coons.
When the Browns' erstwhile impeccable kicker missed an extra point, one that would have put the team up 21-7, you just knew. FirstEnergy Stadium sure knew - the place went dead silent, save for the groans that accompany the foresight of what was about to happen. Travis Coons has been something of a cult, folk hero to this point in the 2015 NFL season, but on this day, he would simply be the first domino, the human card placed upon the top of the house that would start the entire crumbling process, the result being nothing more than a bunch of orange shirts and tired legs staring up at a scoreboard in disbelief.
LOSER: Josh McCown
It's difficult to fault a guy for wanting to play through injuries. To root for a team which once had a running back sit out with a sore throat is rarified air, so to have a starting quarterback who is actually having a decent season to want to suit up despite not being 100 percent is admirable. But it's also dumb. As good as McCown looked before halftime, he was a shell of his Tampa Bay self in the second half, giving the ball back to the Cardinals with the utmost of quickness, allowing them to not only get themselves back into the game, but ultimately win by two scores.
McCown was forcing throws - that interception was brutal - and was hampered to the point where the entire Browns offense was looking at the sidelines in disbelief that Mike Pettine was not making a change. While this may speak more toward their thoughts about Johnny Manziel, how anyone can watch a 20-7 lead turn in to a 34-20 loss without making some sort of move is preposterous.
"We talked about [taking McCown out]," said Pettine after the game. "We were going to take him out, and said that if he couldn't go, to go down, and he stayed in there.. . . We put it on our players, if they're injured and need to come out, they are to go down on the field."
You may say that this has more to do with the bumbling Browns coaching staff, but I'll gladly find Josh McCown guilty by association.
LOSER: Joe Haden
While Joe Haden may be the victim of a terrible scheme (more on this later), he's also a former Pro Bowler who has gotten torched more often than not through the entire season. On Sunday, Haden was thrown at five times with his receiver snagging all five passes, tallying 123 yards and a momentum-shifting touchdown to Michael Floyd.
Worse is that Haden left with yet another concussion. The first one this season forced him to miss multiple games. When it rains in Cleveland, it pours.
WINNER: Brian Hartline
It's been a rough season for the free agent receiver, but with Andrew Hawkins missing time, it was good to see another wide receiver step up. The first touchdown snag was a very nice route on a very solid defender in Tyrann Mathieu. The second was in traffic and displayed the willingness to use his body in order to come up with the ball.
While the sustainability of such a game remains to be seen, it's good to see the Browns have another red zone target outside of Gary Barnidge.
LOSER: Dwayne Bowe
Seriously. Are you even on the team?
WINNER: Duke Johnson
I encourage you all to check out this piece by Tom Reed. For a team in desperate need of playmakers to completely ignore the guy who set up one of their three touchdowns is unforgivable.
LOSER: Isaiah Crowell
Ten carries. Fourteen yards. You're fired.
LOSER: Tramon Williams
Allowing 132 yards on 7 of 13 targets is one thing. When you're leading the team in tackles, something isn't going as planned.
WINNERS: K'Waun Williams, Tashaun Gipson and Armonty Bryant
Williams had a very strong game. Gipson finally picked a ball off. Bryant was thiiiiiis close to pulling off the ever-exciting Fat Guy Touchdown. There weren't many bright spots to the Browns defense, so it's worth pointing out the rarities.
LOSERS: Mike Pettine, Jim O'Neil, and John DeFilippo
There comes a point where your preferred style of play just isn't cutting it any longer. Mike Pettine came in to Cleveland with this desire to run a man-coverage scheme that allowed the front seven to pressure the opposing quarterback, inherently putting his secondary on their individual islands. When asked where the team was at this point in the season, Pettine supplied the following:
"Where are we? We're at the halfway point."
If this past Sunday was indicative of anything, it's that the system, as constructed, is not working. If a change isn't made immediately, the pair of coordinators may want to start brushing up their résumés as I can't see how any of them survive, whether it's the right decision or not.
WINNER: Gary Barnidge
Old faithful did it again. What made Barn+Bridge's touchdown snag all the better is that Chris Cooley, former tight end and current color commentator, could not help himself from calling out the play before it happened.
LOSER: Pierre Desir
LOSER: Ray Farmer
I mean seriously.
And finally, the fans.
You can see a roundup of their disgruntled tweets here.
More from Waiting For Next Year:
---
---
Watch NFC Championship with NFL stars in our Live Tailgate