A.J. Green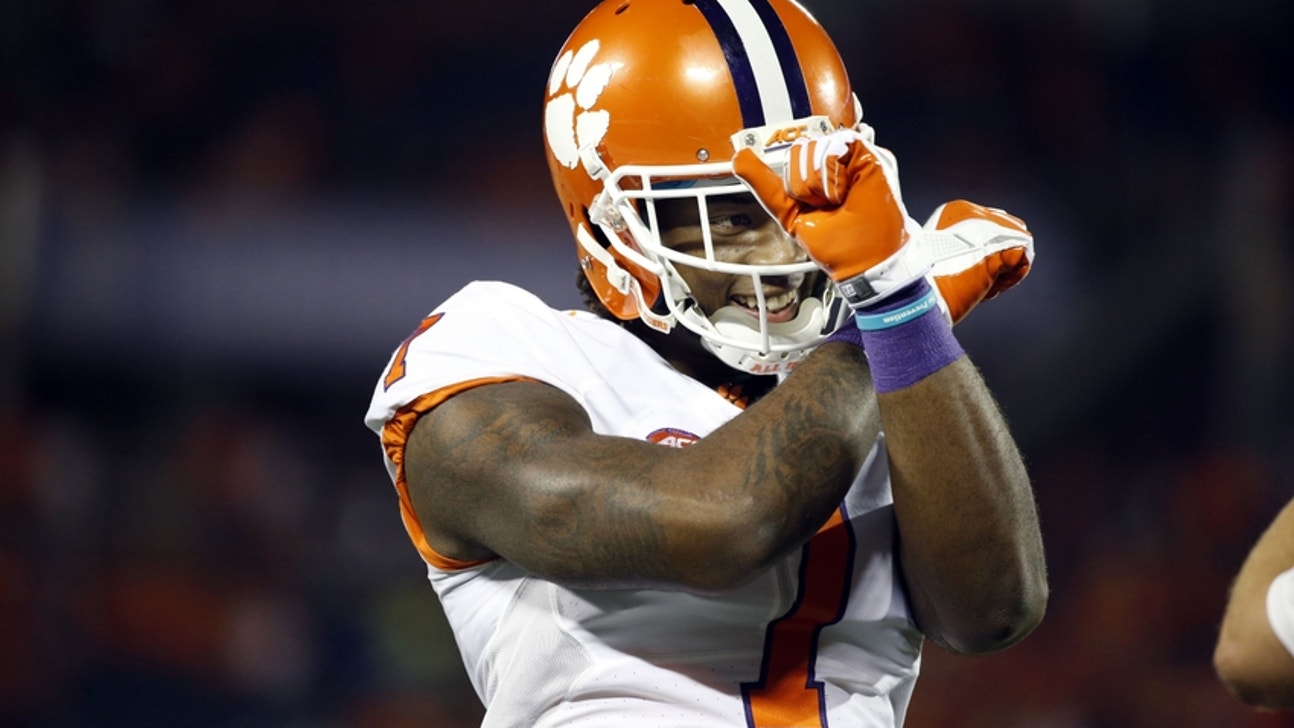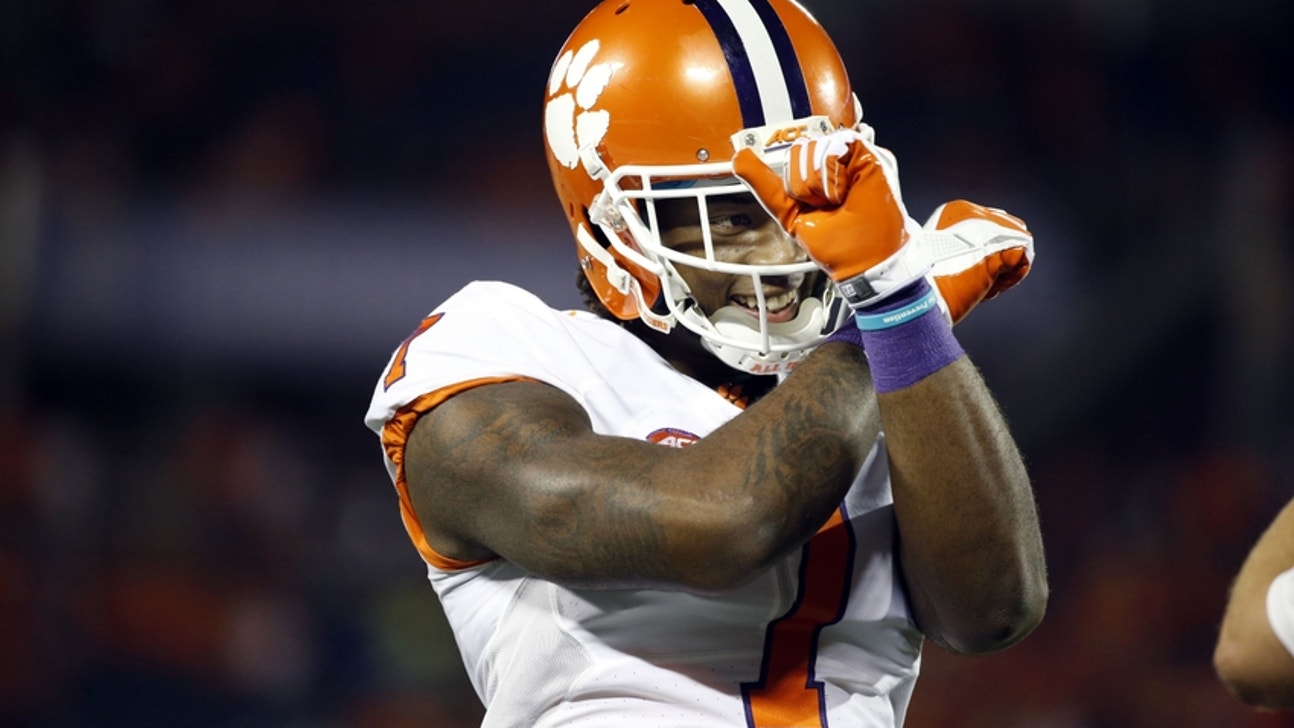 A.J. Green
Cincinnati Bengals: Six Players to Eye In The Top 10
Updated
Mar. 4, 2020 7:53 p.m. ET

Fansided, Serenity Bishop/FanSided via Stripe Hype
Apr 30, 2015; Chicago, IL, USA; Cedric Ogbuehi (Texas A&M) poses for a photo with NFL commissioner Roger Goodell after being selected as the number 21st overall pick to the Cincinnati Bengals in the first round of the 2015 NFL Draft at the Auditorium Theatre of Roosevelt University. Mandatory Credit: Dennis Wierzbicki-USA TODAY Sports
The Cincinnati Bengals have had a season not worth remembering. Like usual, the Bengals did not live up to their potential. The team underperformed, but in doing so, got themselves a top 10 pick in the 2017 NFL Draft.
The Cincinnati Bengals have come a long way since drafting Ki-Jana Carter, Chris Perry and Keith Rivers. They have had solid first round draft picks going as far back to 2009. The Bengals have selected much of it's core players within the first round. Dre Kirkpatrick (17th), Kevin Zeitler (27th), Tyler Eifert (21st) even Darqueze Dennard (24th) although the jury is still out on him.
The Bengals could continue the trend under the tutelage of Marvin Lewis, now that he has reassured us that he plans on coaching next season.
The last time Cincinnati drafted within the top 10, they drafted A.J. Green with the 4th overall pick in 2011. That led to an immediate 9-7 playoff berth season and five consecutive 1000-yard seasons. If the 3-time Pro Bowler and the success Cincinnati has had in recent years is any indication, the Bengals could be in for a very impactful player.
Here are six players Cincinnati should eye in the first round with the number eighth draft pick.
Dec 3, 2016; Atlanta, GA, USA; Alabama Crimson Tide linebacker Reuben Foster (10) attends a press conference after the SEC Championship college football game against the Florida Gators at Georgia Dome. Alabama defeated Florida 54-16. Mandatory Credit: Jason Getz-USA TODAY Sports
Reuben Foster
Foster is a man to be feared in the middle. The unanimous All American and winner of the Butkus award, an award given to the top linebacker in the country, is a threat at all times. Foster is the leading tackler at Alabama. He leads the team with 94 tackles, 12 tackles for loss, 4 sacks, 8 quarterback pressures and 2 passes broken up, according to Yahoo sports.
Foster is the third linebacker at Alabama to win the Butkus. He joined the likes of C.J. Mosley and Rolando McClain. Both of whom have had pretty good careers so far.
The Bengals need help at the second level and that's obvious. Vontaze Burfict is one of the best linebackers in the league, but struggles to stay on the field. He hasn't played a full season since his two break out seasons in 2012 and 2013. Since 2014, Burfict has missed 22 of a possible 48 games due to injuries and suspensions.
Rey Maualuga has basically been demoted to a backup role. He has always been a one trick pony, strong in stopping the run, but a liability in the pass, however for the amount that he is being paid, Cincinnati could look to be making a change.
Karlos Dansby has had a solid season, but is now 35 years old. P.J. Dawson, the once very promising player out of TCU was cut earlier this season, but ha since returned to the practice squad. The problem with Dawson is that he has yet to learn how to be a professional. His slow development has given Cincinnati a reason to draft Nick Vigil last season and allow Vincent Rey to continue to perform.
Foster would almost certainly be able to come in and start right away, given Marvin Lewis would allow him to. If Foster is anything like the previous Alabama Butkus winners, Cincinnati could have an annual pro bowler on their hands.
Nov 19, 2016; Ann Arbor, MI, USA; Indiana Hoosiers quarterback Zander Diamont (12) is sacked by Michigan Wolverines linebacker Jabrill Peppers (5) in the second half at Michigan Stadium. Michigan won 20-10. Mandatory Credit: Rick Osentoski-USA TODAY Sports
Jabrill Peppers
Peppers is an Athlete. What's his best position? Is he an offensive player or defensive player? Where can he make the most impact? These are questions that are going to be constantly asked over the next couple months every time someone mentions Jabrill Peppers.
Many people list Peppers as a safety, but he's also the recipient of Linebacker of the year, Return Specialist of the year, Big 10 Defensive Player of the year and he operates Michigan's offense. He does so much for Michigan, but that shouldn't be a bad thing. A team like Cincinnati needs someone like that. The Bengals had it to a degree in Mohammed Sanu, but once Sanu went to Atlanta, a dimension of the Bengals offense left with him.
Personally, Peppers has a few red flags. but the impact he has on a team, could outweigh them. Peppers struggles in pass coverage while playing safety. He has been targeted 26 times and has allowed 20 receptions without any passes defended, according to Pro Football Focus. He lacks size to shed blocks at the next level. At only 205, it's going to be tough for him.
Although, one thing numbers can never measure is how much passion and heart a player has. Michigan linebackers coach told The Sun Sentinel
"He's special, he has great instincts. He's not going to fit every scheme for every team but coordinators willing to be creative will be rewarded. I'd love to use him blitzing off the edge. I know the knock on him [that he doesn't have a natural position], but he's going to produce at the next level. First-round talent."
Peppers is no doubt a first round talent, but where would Cincinnati play him if they took a shot on Michigan's Mr. Everything.
Nov 12, 2016; Fayetteville, AR, USA; LSU Tigers running back Leonard Fournette (7) runs during the first quarter of the game against the Arkansas Razorbacks at Donald W. Reynolds Razorback Stadium. Mandatory Credit: Brett Rojo-USA TODAY Sports
Leonard Fournette
Before Jeremy Hill led the NFL in touchdowns, he rushed for 2,156 rushing yards and 28 touchdowns as a LSU Tiger. After he was drafted in the 2014 draft, Hill was replace by Leonard Fournette at LSU.
Fournette busted onto the scene with 1,034 yards and 10 touchdowns in 2014. He followed that season up by nearly doubling his performance as a freshman. In 2015, Fournette rushed for 1,953 yards and 22 touchdowns as a sophomore. Due to him having to wait another year before he could go into the NFL, some could say Fournette took the year off. He rushed for 843 yards and 8 touchdowns on 129 attempts.
All career lows. Although, his average yards per carry was 6.5, the same number as his sophomore season. This could suggest that he just didn't take a step backwards he just didn't play as much. Fournette only played in seven games this year compared to the 12 he played as a sophomore and 13 he played as a freshman.
The reason why Cincinnati should look running back early in the draft is because there are running backs this year that are worthy of a top 10 pick and because Cincinnati cannot rush the ball consistently. Hill has only had two 100-yard performances this season. Both against the 1-14 Cleveland Browns.
Although lets be fair, Hill is not that type of running back. He's a short yardage back who gets into the endzone. However the peoblem is even bigger than Hill, Giovani Bernard is coming off a torn ACL, Hill becomes a free agent after next season and Rex Burkhead enters free agency this year. Burkhead could find himself a starter somewhere else next season and if he leaves there's a gapping hole in Cincinnati's offense.
Getting a back like Fournette could prove very beneficial for CincinnaIt may even cause Hill to play better.
Oct 8, 2016; Fayetteville, AR, USA; Arkansas Razorbacks wide receiver Keon Hatcher (4) catches a pass for a touchdown as Alabama Crimson Tide defensive back Marlon Humphrey (26) defends during the second quarter at Donald W. Reynolds Razorback Stadium. Mandatory Credit: Nelson Chenault-USA TODAY Sports
Marlon Humphrey
Another position that needs help is at cornerback. Adam Jones is getting older and Darqueze Dennard is still struggling. However, perhaps most importantly Dre Kirkpatrick is slated to becoming a free agent. The former Alabama corner has been great for Cincinnati. His career started a little shaky, but has since been something Cincinnati doesn't have to worry about.
Kirkpatrick should be back in Cincinnati. He deserves another contract in the Queen City, but you never know what Cincinnati's front office is thinking. They're the same people who let Reggie Nelson go and gave a premature contract to Shawn Williams that he didn't deserve.
Anyway, Cincinnati has to dip into the secondary this draft regardless and if Humphrey is on the board I'd say take him. He's an Alabama corner. He's excellent in coverage and knows how to force turnovers. Pairing Humphrey with Kirkpatrick is something Cincinnati would love.
At 6'1″, 196 pounds he's about the same size as Kirkpatrick whose 6'2″, 185 pounds . He's physical and could be a impact player on a defense that needs it. Cincinnati  is currently ranked 11th in pass defense however, the eye test says otherwise at times.
Nov 19, 2016; Morgantown, WV, USA; Oklahoma Sooners wide receiver Dede Westbrook (11) runs the ball during the first quarter against the West Virginia Mountaineers at Milan Puskar Stadium. Mandatory Credit: Ben Queen-USA TODAY Sports
Dede Westbrook or Mike Williams
More from Stripe Hype
Westbrook is one of the most exciting players in the draft class. As a Heisman trophy finalist, he compiled 1,465 yards and 16 touchdowns on only 76 receptions. . The down side to Westbrook is that he is only 6'0″, 175 pounds.. He's more suited as a slot receiver. Although, drafting a slot receiver early is not out of the question, the Rams did it with Tavon Austin and it to a degree worked out.
The thing with Cincinnati is that Tyler Boyd plays the slot, but Brandon Lafell is headed towards free agency. Lafell has had a really good season and should also be back next season, but at this point who knows. Westbrook is a playmaker and despite size e could really help Cincinnati in the passing game especially during a season like this one.
However, Westbrook has been arrested for domestic violence twice and that could be a cause for concern heading into draft day. If the Bengals want to go into a direction they can look at Mike Williams from Clemson.
Williams doesn't remind me of the rest of wide receivers that have came from Clemson. He's not Sammy Watkins or Deandre Hopkins, but next to A.J. Green he wouldn't have to be. At 6'4″, 225 pounds he has the size and the production to make him qualified for a top 10 pick. Either one of these player would give Andy Dalton a reliable target and could help Cincinnati finally win a playoff game
---
---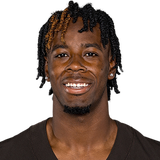 Get more from A.J. Green
Follow your favorites to get information about games, news and more
---